 Building a High-Income Nation through a
Skilled STEM Talent Pipeline and Robust Ecosystems
NOVEMBER 03 - 05, 2022 | Manila, Philippines
Distinguished guests from government, academe, industry and the STEM community will facilitate discussions and collaboration on various topics related to research, initiatives, curriculum models, case studies, education frameworks and more throughout the Summit.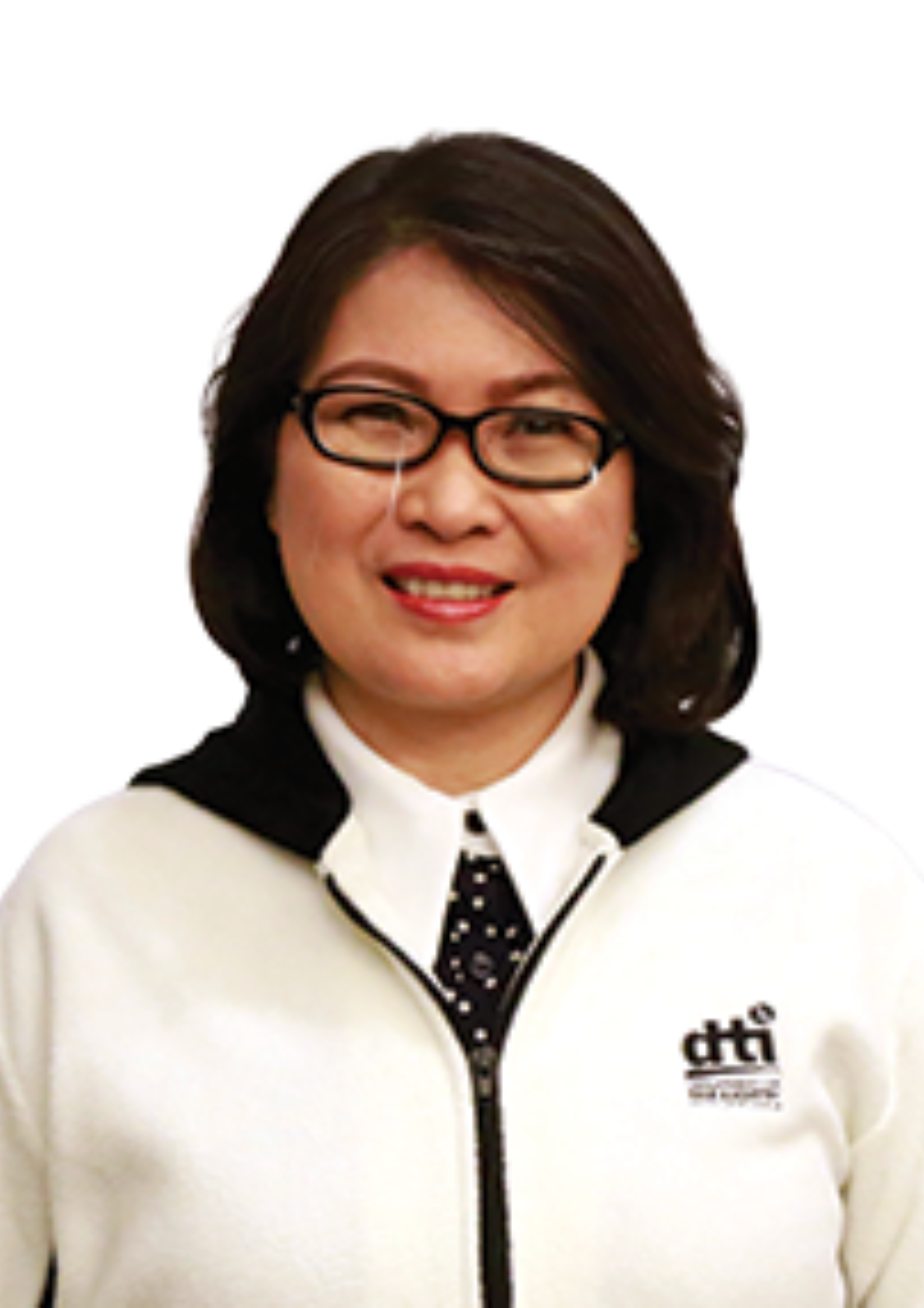 Dr. Rafaelita "Fita" M. Aldaba is Undersecretary for the Competitiveness and Innovation Group of the Philippine Department of Trade and Industry (DTI). She fulfills a key role in the formulation and implementation of the Inclusive Innovation Industrial Strategy (i3S), which puts innovation at the heart of the country's new industrial policy. Undersecretary Aldaba is also a Governor of the Philippine Board of Investments (BOI), the country's primary industry development arm and lead investment promotion agency (IPA).
She is leading DTI's initiatives in preparing industries for the Fourth Industrial Revolution and digital transformation, establishing Regional Inclusive Innovation Centers (RIICs), developing new creative industries, and growing a robust startup ecosystem. She oversees the administration and operations of the Competitiveness Bureau (CB), Philippine Accreditation Bureau (PAB) and Bureau of Trade and Industrial Policy Research (BTIPR).
A researcher turned policymaker, Undersecretary Aldaba was Senior Research Fellow and Acting Vice-President of the Philippine Institute for Development Studies (PIDS) prior to her previous appointment as Assistant Secretary of DTI's Industry Development and Trade Policy Group (IDTPG). She has extensive research experience, authored various publications on development issues, and conceptualized and managed research projects with various international organizations, including The World Bank, the Asian Development Bank, the Japan International Cooperation Agency, and the United States Agency for International Development.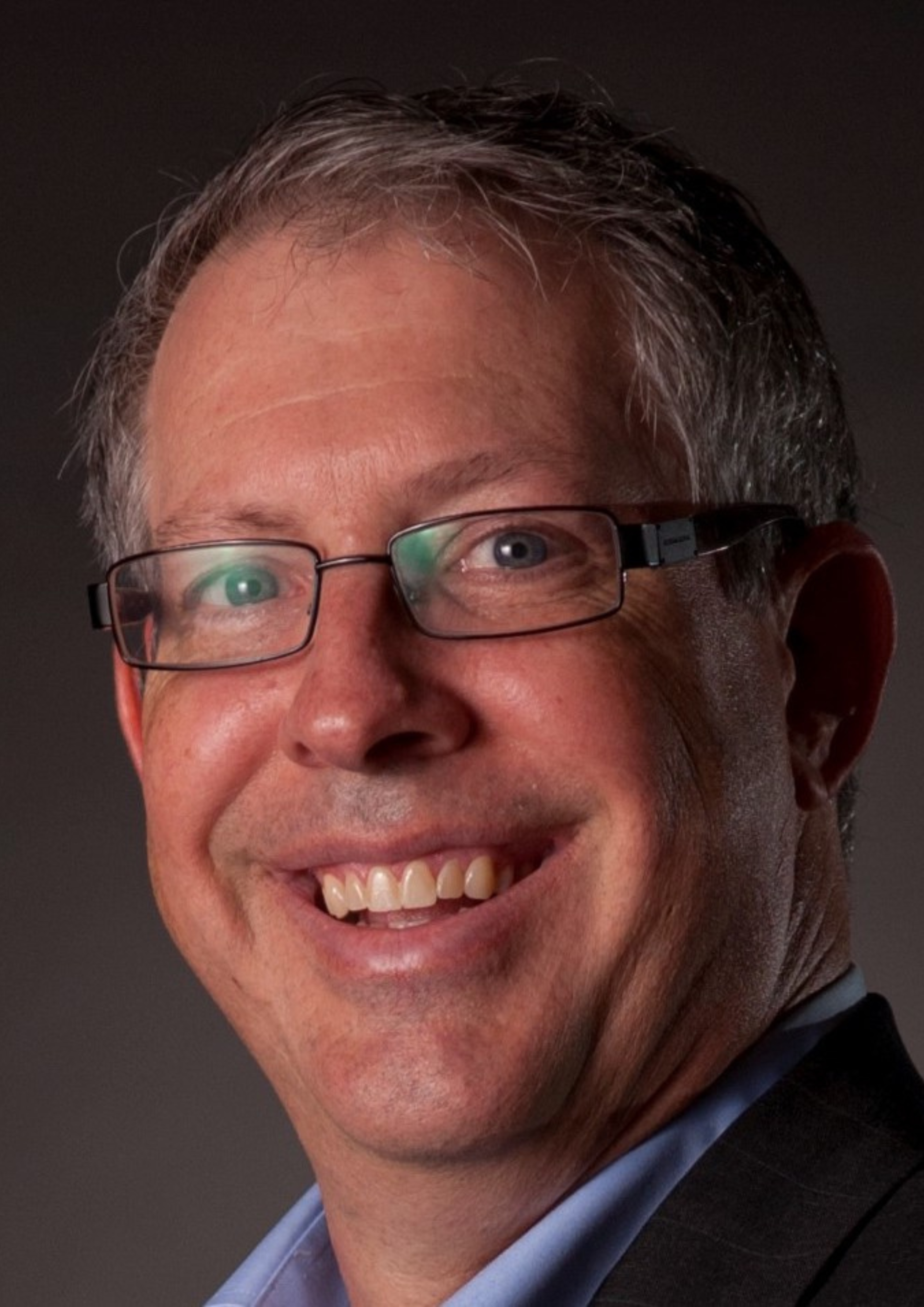 Dr. George Westerman is a Senior Lecturer at the MIT Sloan School of Management and Founder of the Global Opportunity Initiative (http://goi.mit.edu).  He works at the intersection of executive leadership and technological innovation. During more than 20 years with MIT, he has written three award-winning books, including Leading Digital: Turning Technology Into Business Transformation. As a pioneering researcher on digital transformation, George has published papers in Harvard Business Review, Sloan Management Review, and other top journals.  He is now focused on helping employers, educators, and other groups to rethink the process of workforce learning around the world.
George is co-chair of the MIT Sloan CIO Leadership Awards, as well as a member of the Digital Strategy Roundtable for the US Library of Congress and the Learning Strategy Advisory Group for the World Health Organization. He works frequently with senior management teams and industry groups around the world. Prior to earning a Doctorate from Harvard Business School, he gained more than a dozen years of experience in product development and technology leadership roles.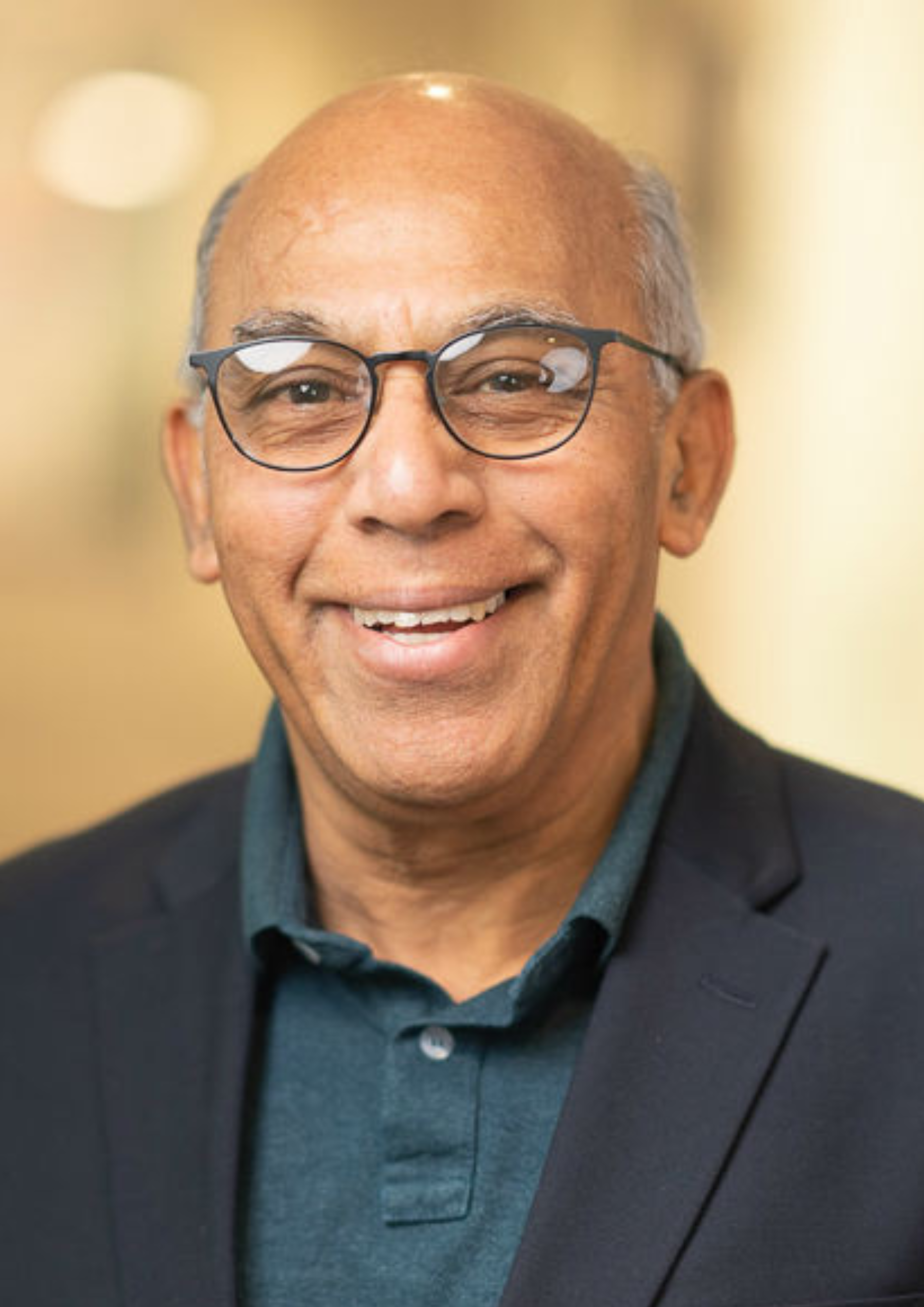 Dr. Vijay M.S. Kumar provides leadership for sustainable, technology-enabled educational innovation at MIT. He is a member of the MIT OpenCourseWare (OCW) advisory committee, an executive officer for MIT's Council on Educational Technology, and a member of the steering committee for I-Campus, the MIT-Microsoft alliance.
In prior roles at MIT and other institutions, Vijay has been responsible for strategy development and the integration of information technology and media services into education. His research and advising work has included engagements with the Smithsonian, the India National Knowledge Commission, UNESCO, Open University of Catalonia, Singapore University of Technology and Design, Qatar Foundation International, and the Massachusetts STEM Council's Network Operations Board.
Vijay has authored numerous articles in the area of educational innovations and technology strategy, and is a co-editor of a Carnegie Foundation book "Opening Up Education" (MIT Press, August 2008). In 2013, he was awarded an honorary professorship by Tianjin Open University. He was also named the Exxon Mobil Chair for Technology Enabled Learning at the University of Qatar, 2014. Vijay earned his bachelor's and master's degrees from the Indian Institute of Technology, and an EdD from the University of Massachusetts.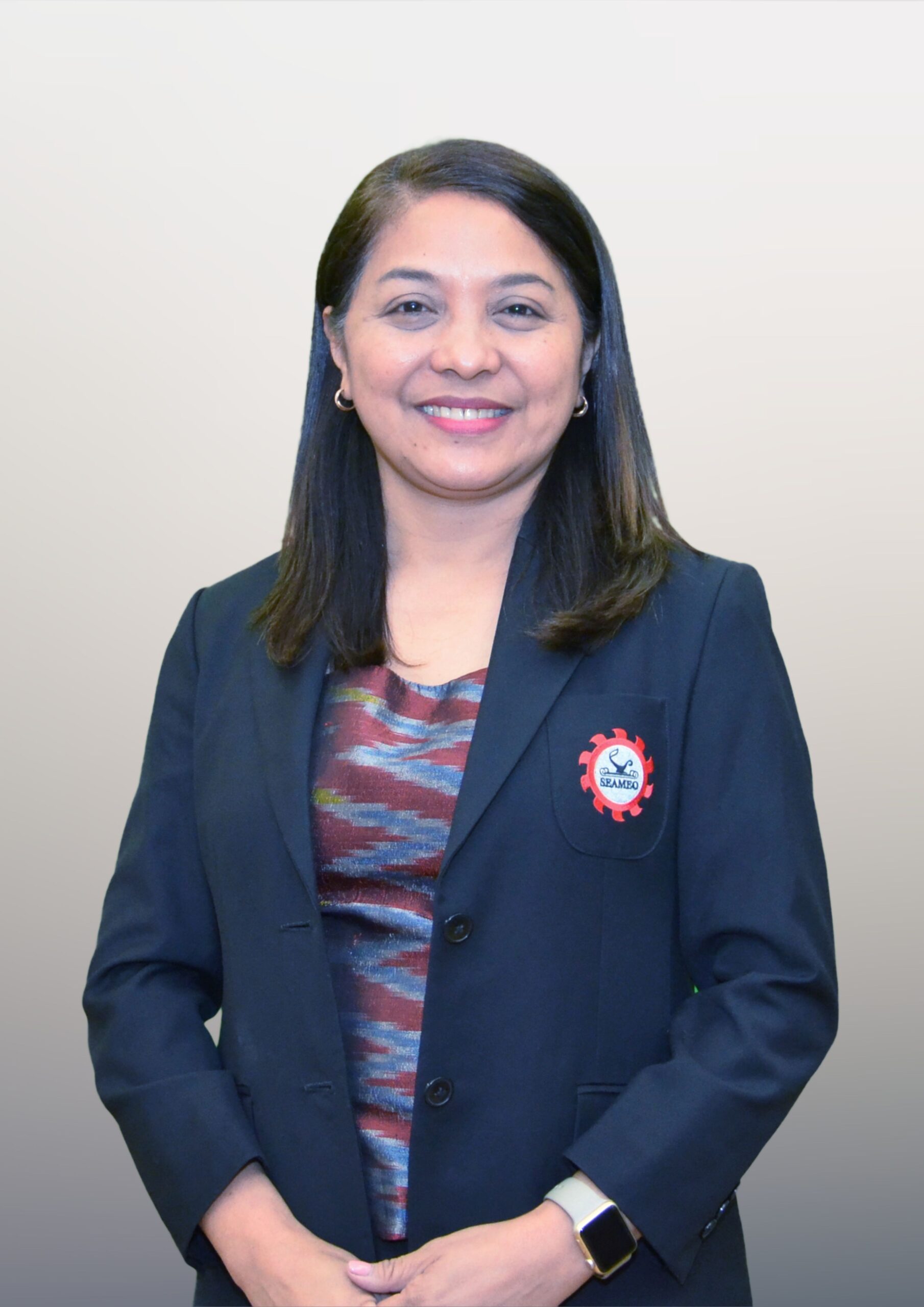 Dr. Ethel Agnes Pascua-Valenzuela
Dr. Ethel Agnes Pascua-Valenzuela is presently the Director of the Southeast Asian Ministers of Education Organization Secretariat (SEAMEO Secretariat). Dr. Valenzuela took office on 1 April 2019 as the 18th Director of SEAMEO, marking 2 firsts, the first Female SEAMEO Secretariat Director and the first Filipina to lead a regional organization in education, culture and science.
At SEAMEO Secretariat where she served from July 2015 to 15 February 2019 as the first woman Deputy Director for Programme and Development, she worked and advocated for region-wide SEAMEO programmes with the Asian Development Bank (ADB) for SEAMEO College, with UNICEF-EAPRO for the first region-wide grade 5 assessment called Southeast Asia's Primary Learning Metrics (SEA PLM), and with UNESCO for inclusive and quality education, teacher professional development, open educational resources, massive open and online courses, education for sustainable development and global citizenship.
Dr. Valenzuela served SEAMEO INNOETCH as Head/Senior Specialist of SEAMEO INNOTECH from 2006 to 2015, at the Philippine government as Education Commissioner of UNESCO National Commission from 2000 to 2010, Director IV at the Commission on Higher Education from 2000 to 2006, Chief Education Programme Specialist at CHED International Affairs Services from 1995 to 2000, and a graduate school Professorial lecturer at the University of the Philippines College of Education Diliman campus.
Dr. Valenzuela's expertise is on educational policy research in the areas of internationalization of education, transnational and distance education as well as teacher education. She has published international and local articles, journals, technical reports and guidelines for some SEAMEO and other international organizations such as UNESCO, UNICEF, CHED and DepED.
Among her well-noted work were: The K to 12 Regional Comparison in Asia, K to 12 Toolkit, Philippine Higher Education Guide (CHED), Quality Assurance, Mutual Recognition in Higher Education (UNESCO Paris), Toolkit for the Recognition of Higher Education Qualifications (UNESCO BKK), Toolkit for National Information Centers (UNESCO Bangkok), Education for Sustainable Development Toolkit, Internationalization of Philippine Higher Education (UNESCO Natcom)to name a few. She also published Philippine Education in the International Encyclopedia of Education under Elsevier London.
Dr. Valenzuela holds a Doctor of Education in Educational Management, Masters of Arts in Science Education and Bachelors Degree in Secondary Education. She holds Career Executive Service Officer IV rank (CESO IV) in the Philippine Government. She was awarded as Doctor Fellows at the Royal Institution Singapore, an Eminent Alumni and Blue Ribbon Awardee as Distinguished Alumni of the Philippine Normal University in 2013.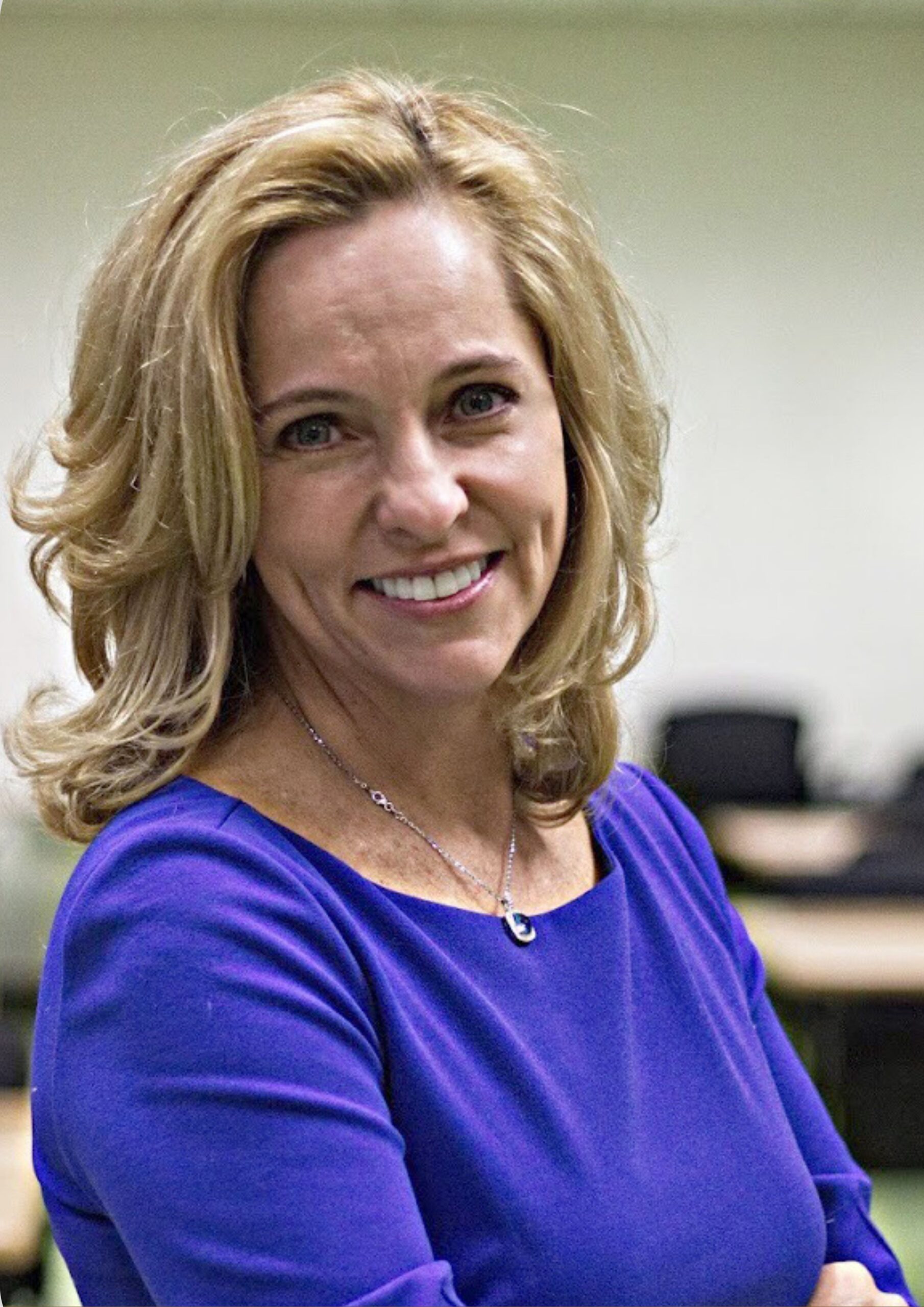 Ms. Kelli List Wells is the Founder and CEO of the STEM Leadership Alliance. A collaboration she built that includes the major STEM organizations, NASA, and the White House Office and Science Technology Policy, along with schools, districts, state department of educations, businesses, colleges and universities, and nonprofits.
Most recently, Kelli was the Executive Director for Global Education and Skills at the GE Foundation. She designed and executed a portfolio that focused on building education, skills and training initiatives to prepare the next generation for the demands of the workforce and the changing labor economy both nationally and globally.
Kelli has done extensive work in the PreK-12 education systems which has reached more than 10,000 teachers and 1.3 million students across more than 2,000 PreK-12 public schools, and has also saved school districts more than $20 million. She expanded the work to include higher education institutions and workforce development programs because she saw the growing skills gap.  This led to her development of the Brilliant Career Labs, first-of-its-kind, physical and virtual learning experiences that help students explore careers and understand the skills required for the jobs of the future using digital fabrication and she secured the Boston Celtics to be a partner.
Kelli also led a national convening with over 325 leaders in STEM education that included 28 states represented and 4 countries and is now leading global education Summits including the first-ever Asia Integrated STEM Leadership Alliance occurred in the Philippines in 2019.
Through her background in Six Sigma, social emotional training, and extensive leadership development courses, Kelli is known for leading strategic planning processes, developing leaders, and building collaborative cultures.
She is a member of various non-profit organizations and currently serves on the Massachusetts STEM Advisory Council, an appointment by the Governor,  board of directors for the Bridgeport Public Education Foundation, Center for Supportive Schools, and the Women in Manufacturing, and on the Stamford, Connecticut Mayor's Council for Early Childhood Readiness that provided high quality PreK for all 3 and 4 year old children.
Prior to her experience in corporate philanthropy, Kelli was a licensed financial advisor, holding her Series 7 and Series 63 Investment licenses with Charles Schwab where she designed and created seminars on financial planning.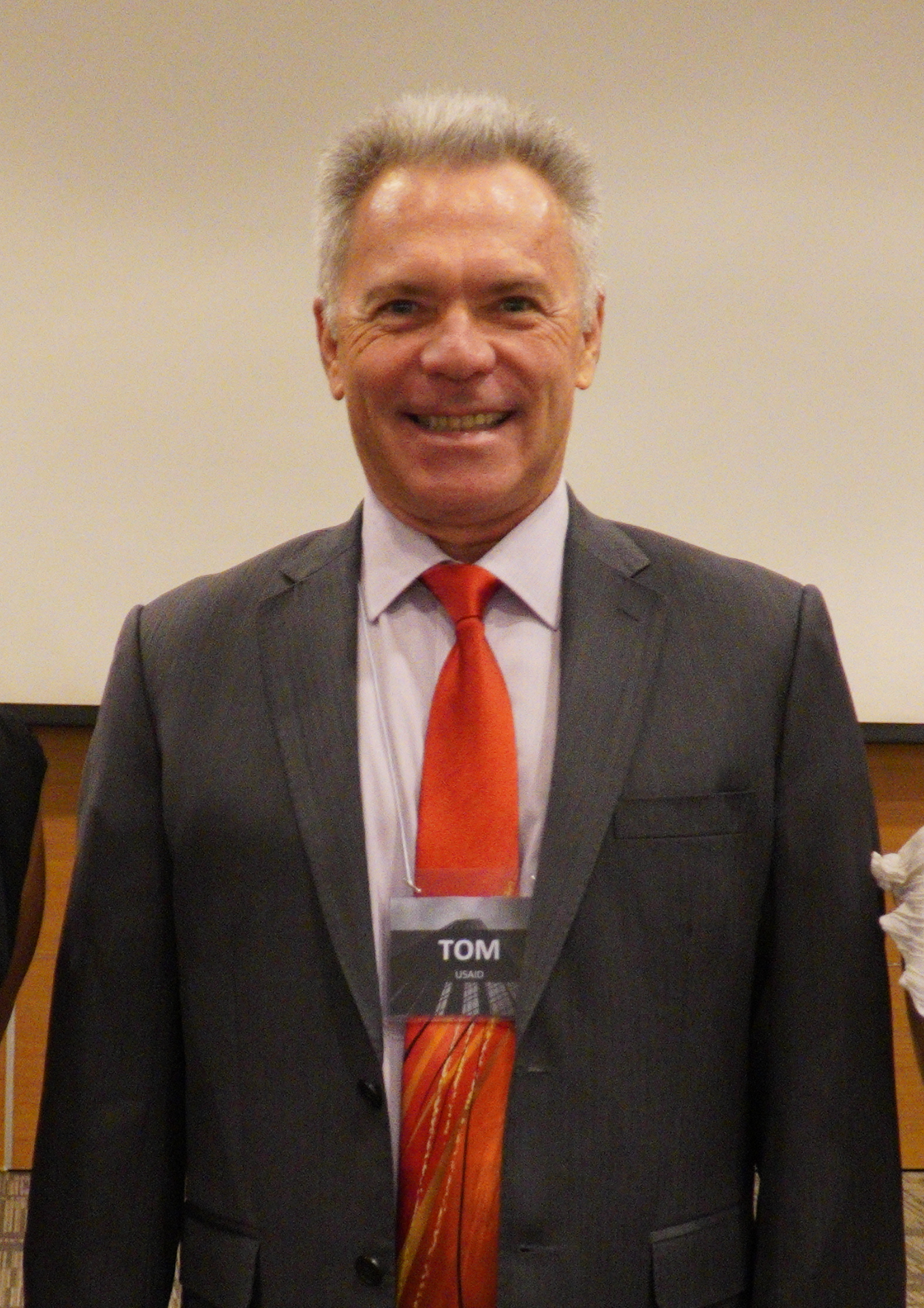 Dr. Thomas LeBlanc is the Director of the Education Office for USAID in the Philippines. Prior to moving to Manila, he worked in North Africa for four years, East Africa for eight years, West Africa for six years, and South Asia for six years. He has more than 24 years of experiencing managing multimillion dollar education portfolios to support early childhood, pre-primary, primary, and secondary education in formal settings, learning for out-of-school youth and adults in non-formal settings, workforce development, and higher education. Tom started his career in education as a Peace Corps Volunteer teacher in West Africa. Tom has his Doctorate in Education from Harvard University.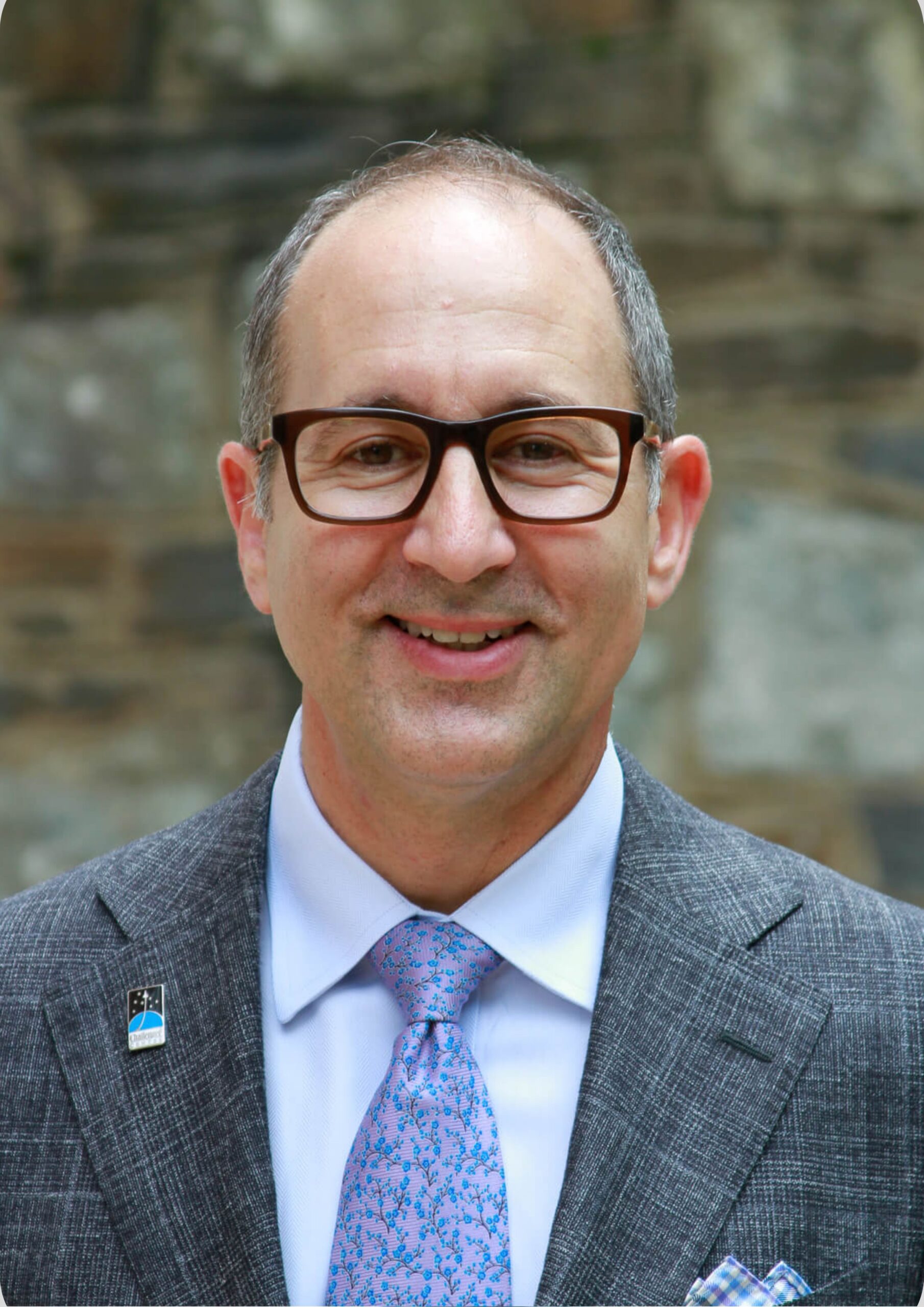 Dr. Lance Bush is President and CEO of Challenger Center. With a goal to inspire more students, Dr. Bush has led the growth and expansion of the organization, including the development of a simulation-based program that can be delivered in the classroom. Under Dr. Bush's leadership, Challenger Center was recognized with the National Science Board's Public Service Award for its work to promote a public understanding of science and engineering.
Dr. Bush started his career at NASA as one of the chief engineers designing the next generation space transportation. He managed the International Space Station Commercial Development program. He also co-founded and served as the Chairman of the International Space Station Multilateral Commercialization Group comprised of the five partner space agencies (Canada, Europe, Japan, Russia, and the United States) and 16 countries.
Prior to Challenger Center, Dr. Bush served as the Chief Strategic Officer at Paragon Space Development Corporation, a space vehicle design and build company. He helped grow and mature the firm to become nationally recognized, and as a result, Paragon was included on the Inc. 5000 Fastest Growing Companies list for five straight years.
Dr. Bush is a member of the Cosmos Club, President of Sea Space Symposium, and Founder and an Advisory Board Member of Space Generation Advisory Council. He has previously held positions including Board Member of International Space University, Chair of Education for World Space Congress, and Vice President of Education for American Astronautical Society.
Dr. Bush holds a bachelor's degree in aerospace engineering from the Pennsylvania State University, a master's degree in mechanical engineering from Old Dominion University, and a Ph.D. in technology policy and management from the Pennsylvania State University, along with a SSP from International Space University.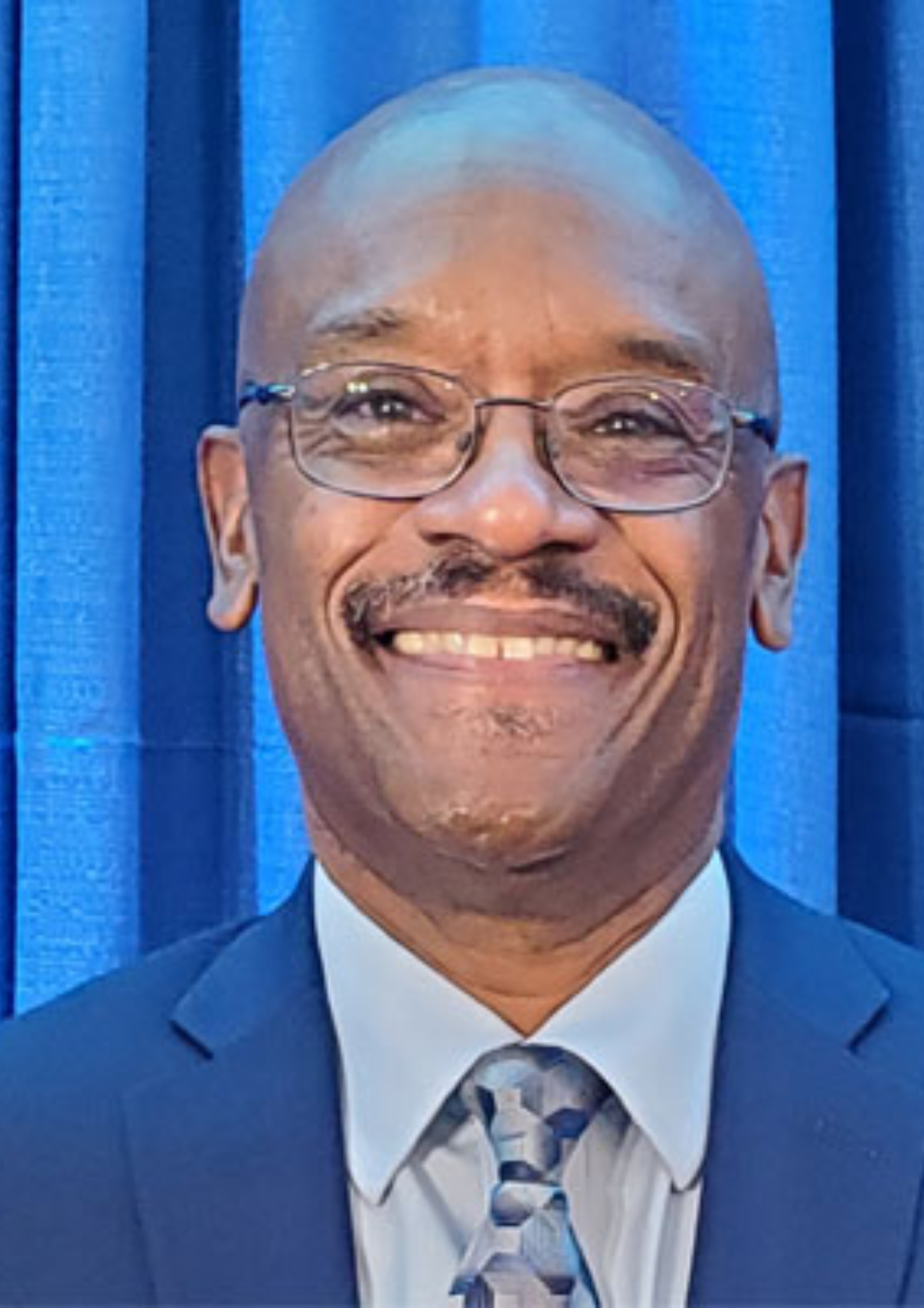 Mr. Jeff Huart retired in 2015 after a 32-year career in education in the New York City public school system, where he was a general education and special education teacher for 7 years before assuming the position of Special Representative for the United Federation of Teachers (UFT), which he held for 25 years. At the UFT he represented members in equitable hearings and arbitrations. He also led staff development training programs for educators, including conflict resolution, health and safety, Union Chapter Leader training, health and safety, and political lobbying.
After retiring, Jeff formed his own consulting business, "JEFSERVAND" where he develops education programs to provide equity and greater learning for our children, provide professional development for teachers, students, and parents to create fun, exciting, and challenging strategies in education in the use of technology and STEM.
Jeff is also the Education Director of Projects for the New York State NAACP. Along with New York State Chairwoman Hazel Dukes, Frank Lieberman, Director of Technology Projects for the New York State NAACP, they started the Dr. Hazel N. Dukes Education Initiative in the New York City Public Schools.
There, he provides education-content counsel and provides professional development in how to use technology-based learning to improve learning and behavior among the general education students and Special Needs students in the New York City Public schools, schools nationwide, and worldwide.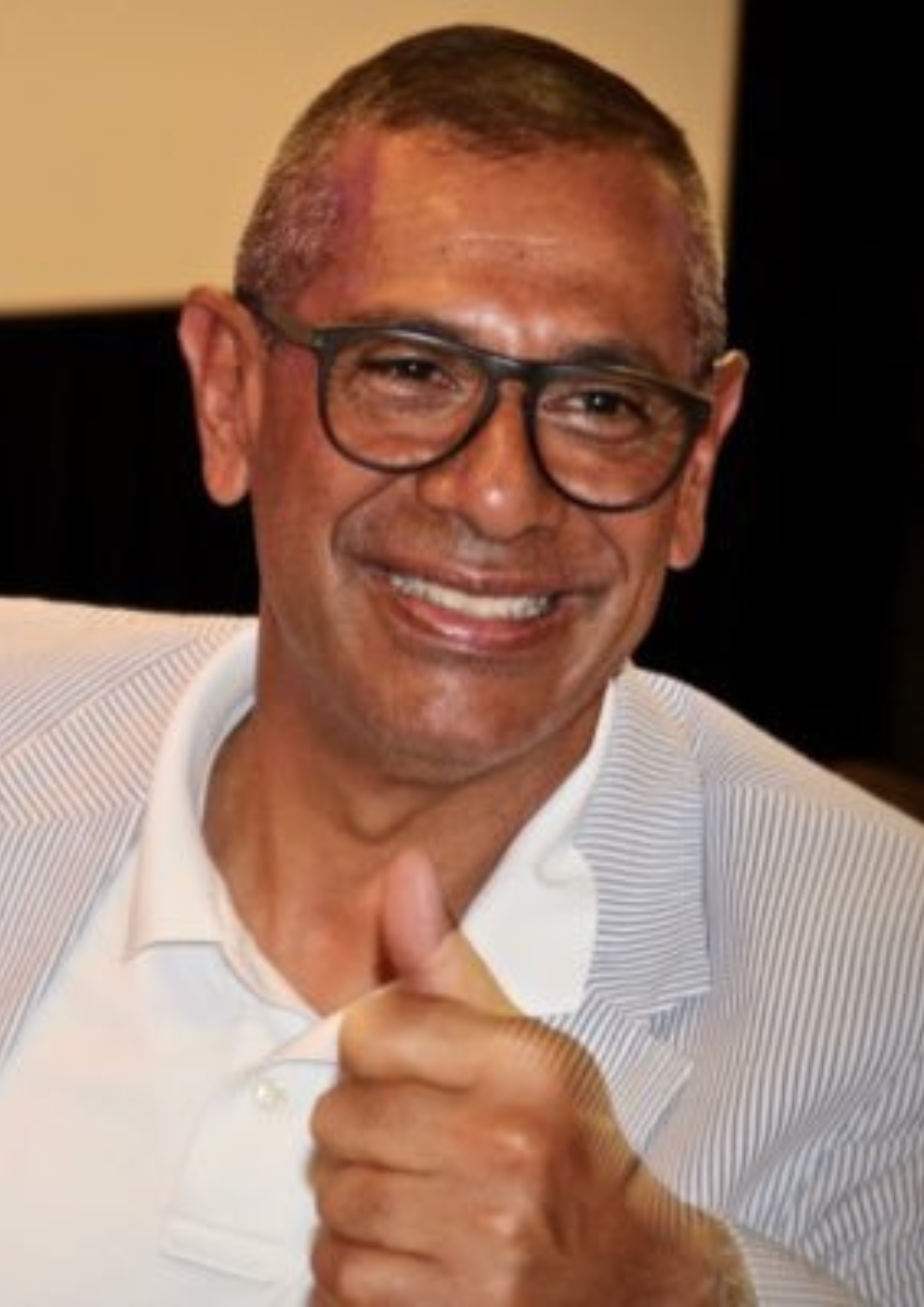 Dr. Salvador Fernandez is a proven leader in STEM education, having designed and led the school achievement effort (also known as the turnaround plan) at the New York City Department of Education.
Dr. Fernandez is a strong advocate for life-long learning; he currently serves as a member of the Board of Education in New Rochelle, NY and is also a member of the board directors of It Takes a Village to Educate a Child.
Dr. Fernandez received his Master of Science degree from Hunter College. Soon after he acquired his educational administration certificate from City College of New York. Dr. Fernandez was also selected to participate in the Chancellor's Incentive Doctoral Program where he graduated from St. John's University in 2002 with highest honors.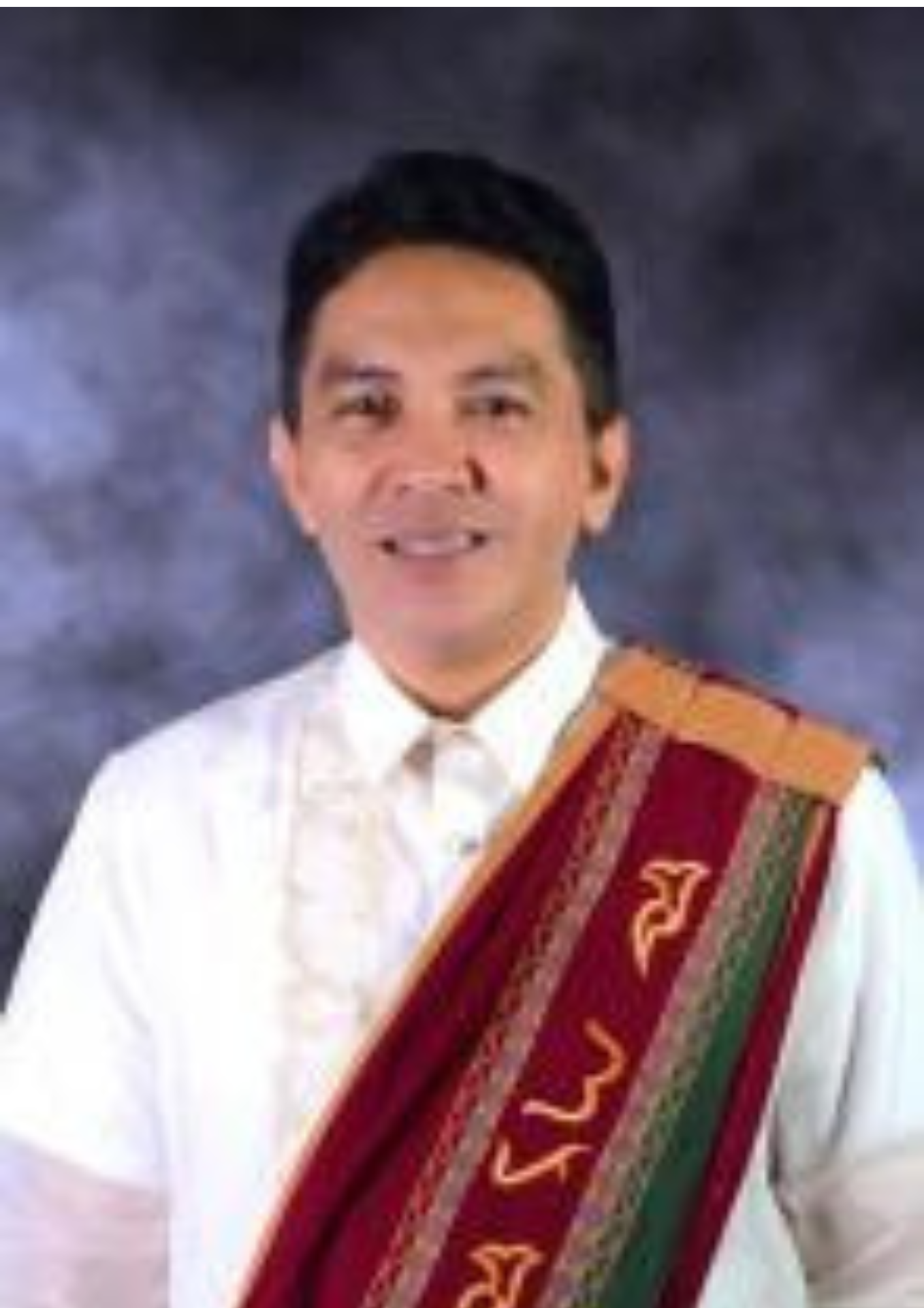 Dr. Fernando B. Garcia, Jr.
Dr. Fernando B. Garcia Jr. is an Associate Professor of Health Policy and Administration at the University of the Philippines (UP) Manila, Philippines. He has held several administrative and graduate program committee chairmanships at the university for the following: Department of Health Policy and Administration (2016-2019); Doctor of Public Health program (2018-2019); and Master of Hospital Administration program (2015-2018). He received his Bachelor of Science degree, major in Economics and Master of Public Administration degree specializing in Spatial Information Management both at UP Diliman. He was conferred with a Ph.D. in Public Health specializing in Health Economics at the School of Public Health and Social Work, Queensland University of Technology (QUT), Brisbane, Australia. He is also a Doctor of Public Administration (DPA) candidate at UP Diliman. With his multidisciplinary background from his academic degrees and experiences, his research interests include Health Economics and Economic Evaluations, Health Financing, Public Health and Health Systems Strengthening, Leadership and Governance, Health Policy, and Spatial Information Management.
He has been involved as investigator and consultant in several research projects and consultancies funded by government agencies, (DOH, DOST, PCHRD, CHED-PCARI), international and development agencies (WHO, UNFPA, UNICEF, NHMRC), and non-government organizations. Dr. Garcia is a recipient of the Faculty of Health Equity Award from the Queensland University of Technology, Brisbane, Australia; and the Netherlands Fellowship Programme on Urban Planning and Land Administration (UPLA.2) from the International Institute for Geo-Information Science and Earth Observation (ITC). Enschede, The Netherlands. He has also been a reviewer of the Philippine Journal of Health Research and Development, Acta Medica Philippina, and Scientific Review Council of the National Institutes of Health, UP Manila.
Dr. Garcia has served as coordinator, resource person, and facilitator in the various public service engagements with the Department of Health (DOH), Department of Social Welfare and Development (DSWD), Zuellig Family Foundation (ZFF), and International Committee of the Red Cross (ICRC), among others. He is also part of a global teaching collaboration course on Health Economics with the University of California Los Angeles (UCLA) offered to both UPM and UCLA graduate students since its inception in 2017. Dr. Garcia is an awardee of both the One-UP Professorial Chair Award for Teaching and Public Service in Public Health (Health Services Administration) for the period 2019-2021 and the University of the Philippines Manila Professorial Chair (2019–2020)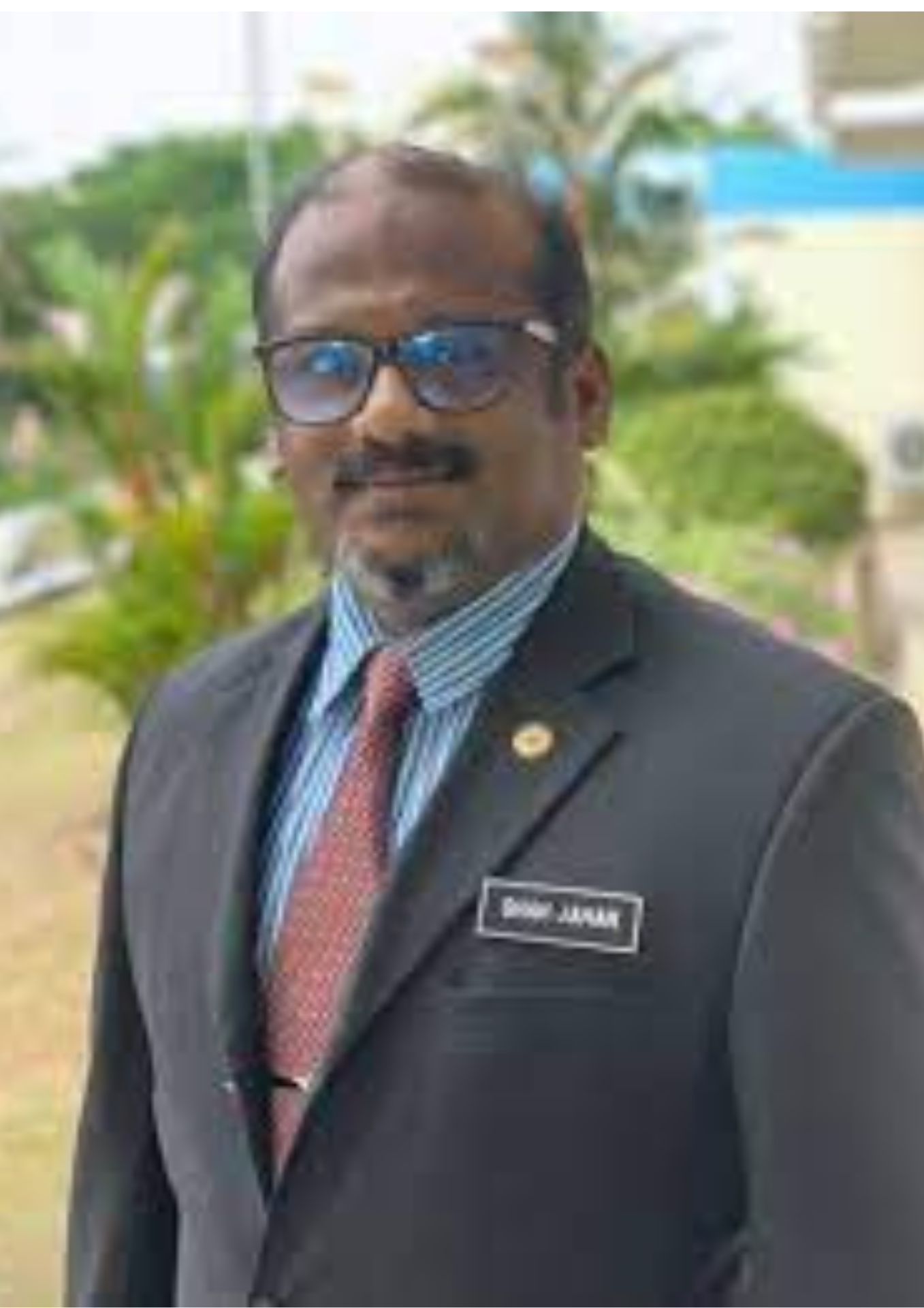 Dr. Shah Jahan bin Assanarkutty
Dr. Shah Jahan bin Assanarkutty is the Centre Director of SEAMEO RECSAM, Penang Malaysia. He holds a Ph.D. in Environmental Ethics from University of Malaya, Malaysia. He has 25 years of teaching experience as a Science/Biology teacher in a secondary school and a lecturer in the Matriculation College. He also has served as the Deputy Director in the Matriculation College and Matriculation Division (Academic), Ministry of Education, Malaysia. His area of specialization includes Biology, Science Education, Environmental Education, Environmental Ethics, and Educational Administration.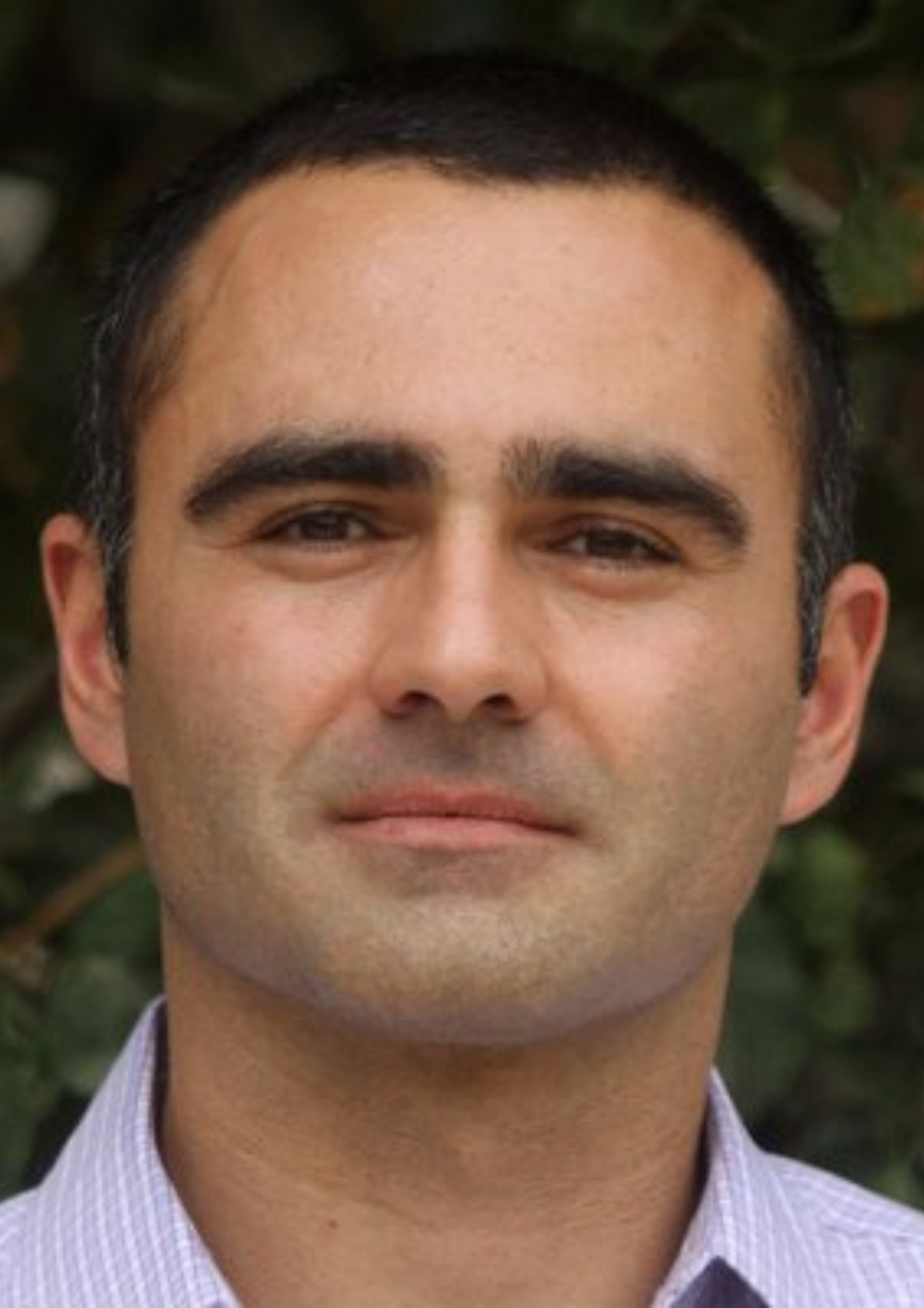 Mr. Behzad Noubary joined UNICEF Philippines as Deputy Representative, Programmes in November 2020.  Previously he served as UNICEF Deputy Representative in Morocco.  Behzad joined UNICEF in 2008, with assignments in New York, Gabon, DR Congo, and Yemen.
Prior to joining UNICEF, Behzad worked as management consultant at PricewaterhouseCoopers in the US and served in the Peace Corps in Burkina Faso where he was a secondary-school mathematics teacher.
Behzad holds degrees from Columbia University in the city of New York and Bloomsburg University of Pennsylvania.
He is married and has two daughters.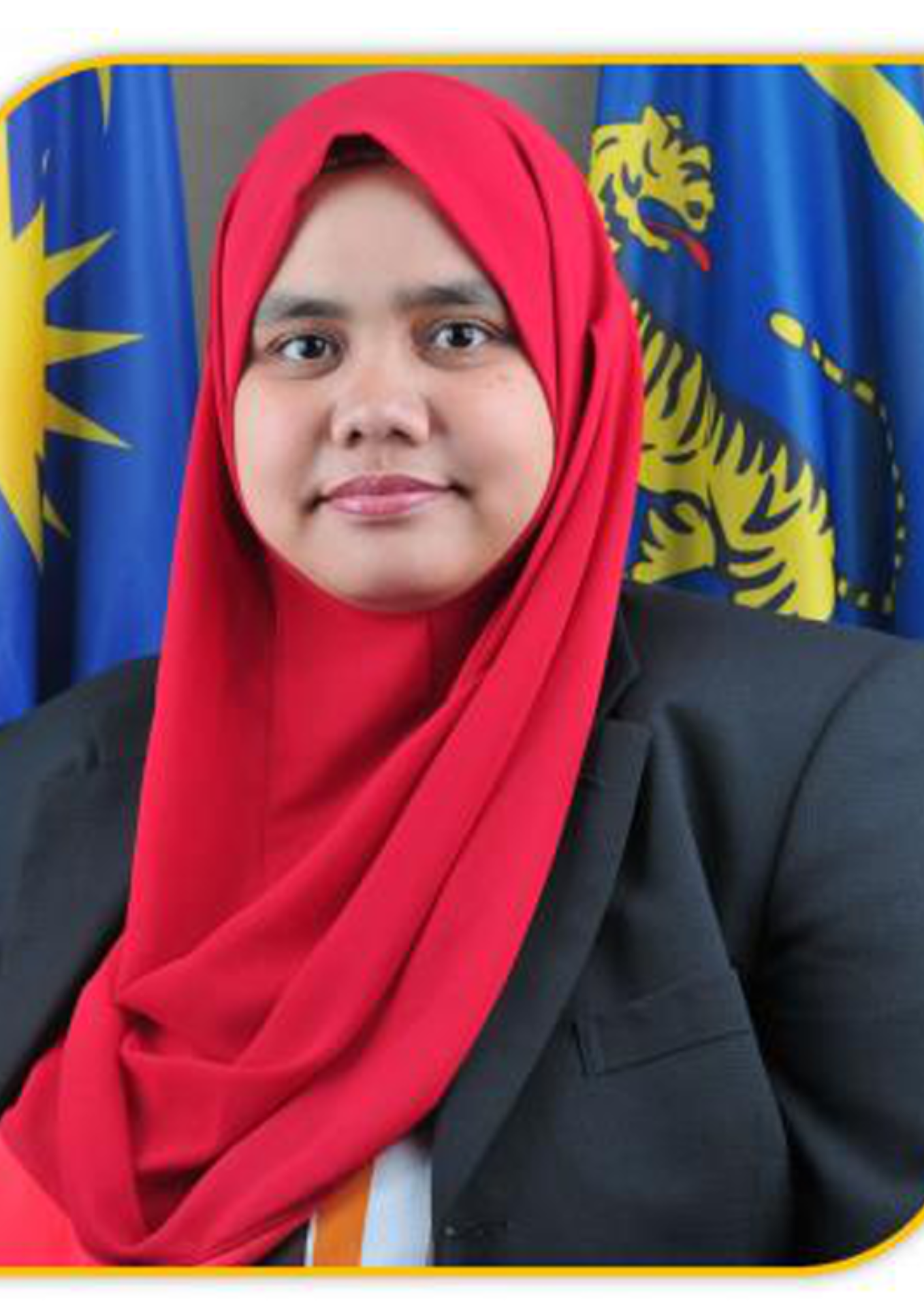 Ir. Dr. Mas Sahidayana Mokhtar
Ir. Dr. Mas Sahidayana Mohktar holds a Bachelors (Hons) Degree in Biomedical Engineering and a PhD in Biomedical Engineering from the University of New South Wales, Sydney, Australia. She is currently the Deputy Director for the Centre for Innovation in Medical Engineering Universiti Malaya and the Head of UM STEM Centre.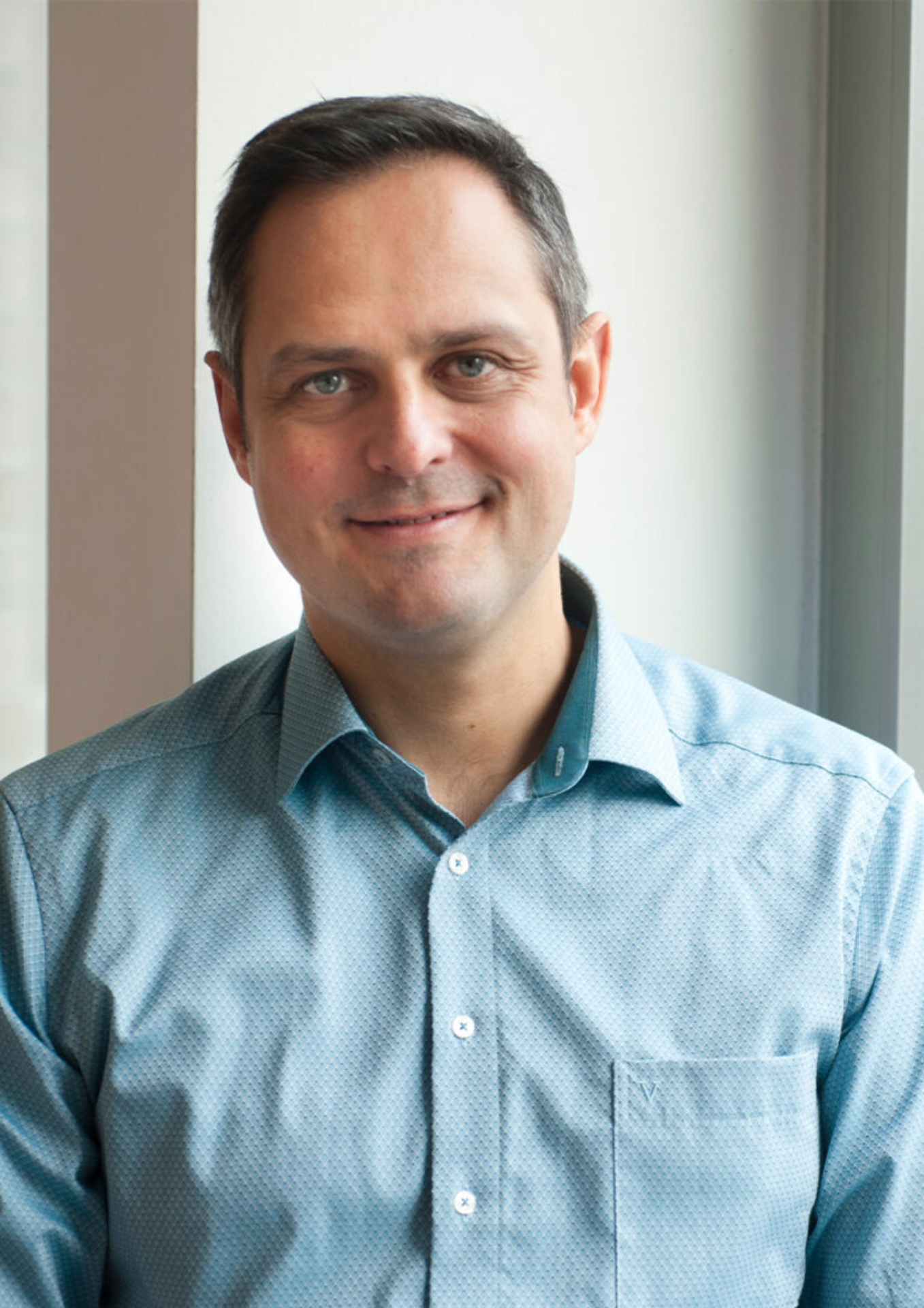 Dr. Henning Klaffke has been a Professor of Applied Computer Science at the Hamburg University of Applied Sciences since August 2021. From 2005 – 2021 he taught and researched at the Institute for Technical Education and University Didactics in the field of specialist teacher training for vocational schools with the subjects media technology and electrical engineering-information technology. In 2014 he received his PhD. re. pole. with the thesis "Quality of professional standards". He completed his studies in 2004 with the first state examination for teaching at vocational schools in the fields of wood and plastics technology and computer science. In 1999 he completed his vocational training as a cabinet maker with distinction.
In the years following his doctorate, Mr. Klaffke led many research projects in the field of digitization and vocational training and wrote numerous publications in this area. The focus of his work is to advance digitization and computerization in various areas while always keeping an eye on vocational training.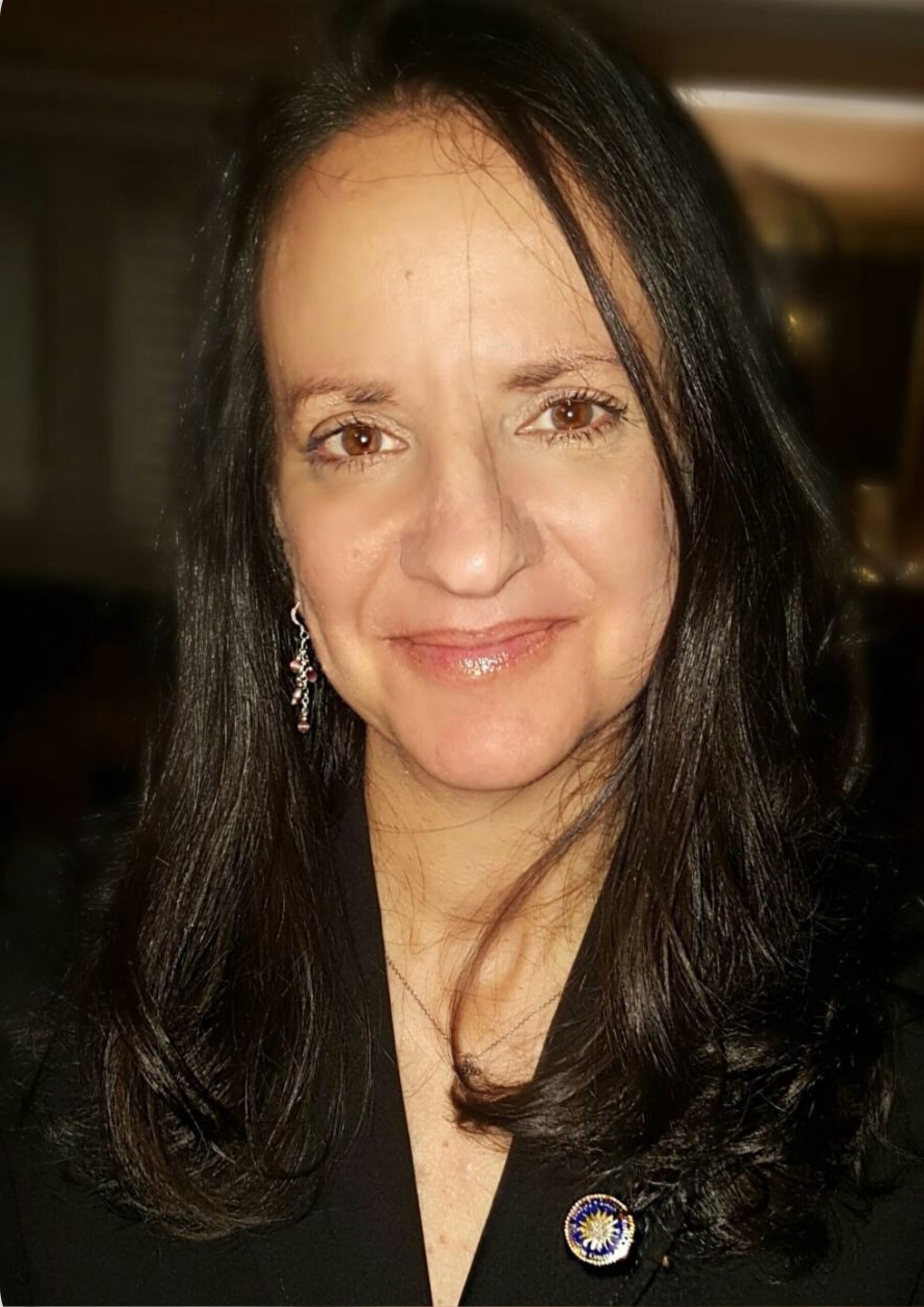 Dr. Carol O'Donnell is Senior Executive and Director of the Smithsonian Science Education Center, dedicated to transforming K-12 Education through Science™ in collaboration with communities across the globe. Carol serves on numerous boards and committees, including the Subcommittee on Federal Coordination in STEM (FC-STEM) of the US Office of Science and Technology Policy; InterAcademy Partnership Science Education Global Council (IAP SEP), the global network of science academies; and the UN Broadband Commission Working Group on School Connectivity. In her role on the Program Committee for the International Dialogue on STEM Education, Carol co-authored the position paper on STEM Education for Sustainable Development (http://bit.ly/3a3ObkS).
Prior to Smithsonian, Carol was a leader at the US Department of Education as both a research and policy analyst; she has expertise in K-12 education policy, professional development, cognition and student learning, education research, and curriculum development. A former teacher, Dr. O'Donnell is on the part-time faculty of the Physics Department at George Washington University, where she earned her doctorate.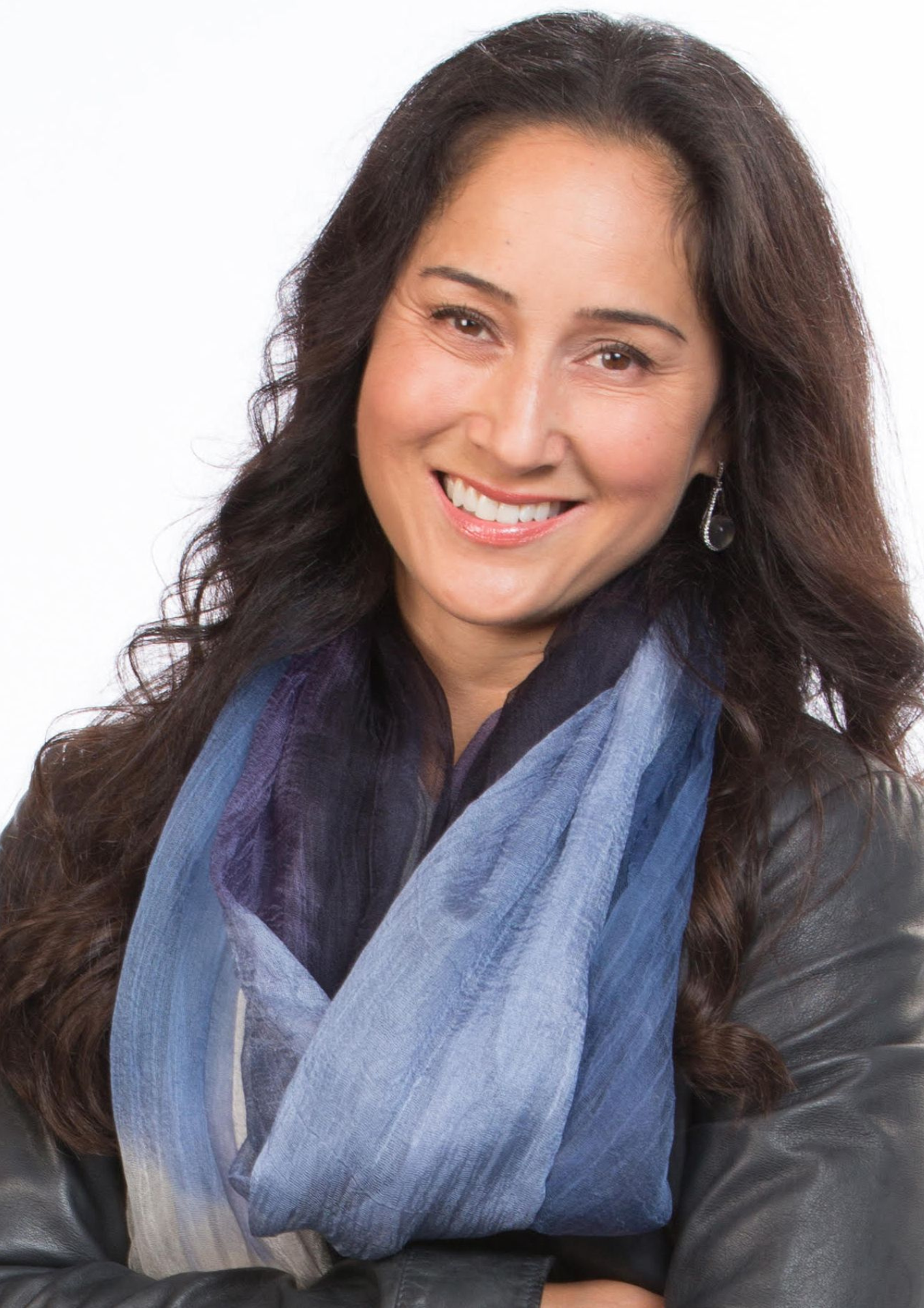 Dr. Cynthia Breazeal is a dean for digital learning and professor of media arts and sciences at MIT, whereshe founded and directs the Personal Robots group at the Media Lab. She is Associate Director of theMedia Lab and leads strategic initiatives. She is also Director of the MIT-wide Initiative on ResponsibleAI for Social Empowerment and Education (raise.mit.edu). She co-founded the consumer social roboticscompany, Jibo, Inc., where she served as Chief Scientist and Chief Experience Officer.
Breazeal is a pioneer of social robotics and human-robot interaction. Her work balances technicalinnovation in AI, UX design, and understanding the psychology of engagement to design personifiedAI technologies that promote human flourishing and personal growth. Her recent work focuses onthe theme of "living with AI" and understanding the long-term impact of social robots that can buildrelationships and provide personalized support as helpful companions in daily life. Her research groupactively investigates social robots applied to education, pediatrics, health and wellness, and aging.
Her seminal book, Designing Sociable Robots, is recognized as a landmark in launching the field of SocialRobotics and Human-Robot Interaction. She is an international award-winning innovator, designer, andentrepreneur. She has spoken at prominent venues such as TED, the World Economic Forum, theUN, SXSW, CES, and she has keynoted at numerous top academic conferences. She is a recipient of theNational Academy of Engineering's Gilbreth Lecture Award, Technology Review's TR35 Award, TIMEmagazine's Best Inventions where her Jibo robot was featured on the cover. She hasreceived numerous design awards including recognition by the National Design Awards, Fast CompanyDesign Award, Core 77. She has also been recognized as a rising entrepreneur by Fortune andEntrepreneur Magazine. Breazeal did her graduate work at the MIT Artificial Intelligence Lab, receivedher doctorate in 2000 in Electrical Engineering and Computer Science from MIT.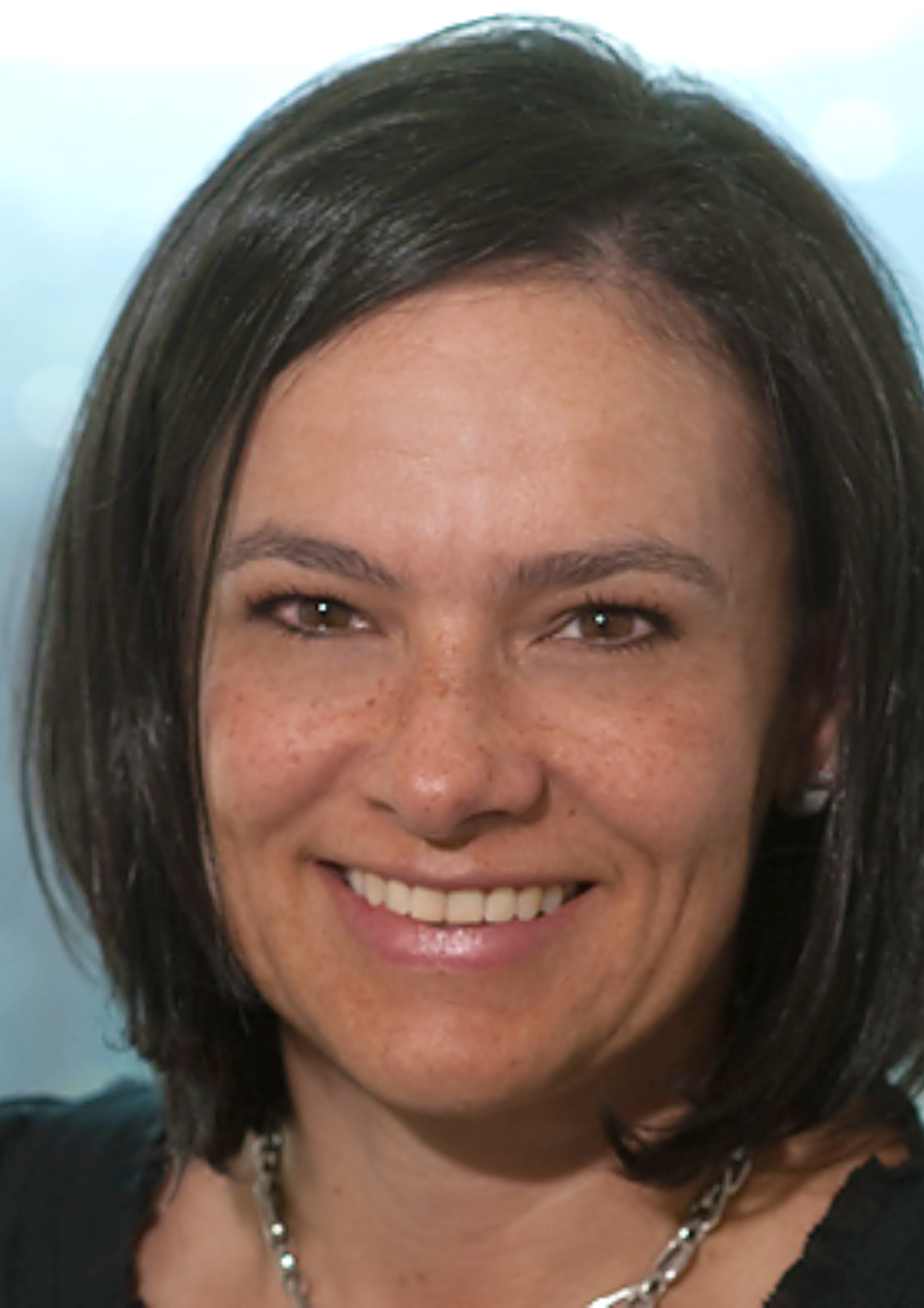 Dr. Claudia Urrea is the Senior Associate Director for pK-12 at the MIT Abdul Latif Jameel World Education Lab (J-WEL). Claudia was born in Colombia, where she received an undergraduate degree in Computer Science from EAFIT University. In 1994, she joined MIT as a visiting research engineer at the Center for Educational Computing Initiatives and later as one of the last doctoral students of Seymour Papert. Claudia received her master's degree in Educational Media and Technology from Boston University, and her doctorate degree from the MIT Media Laboratory. Her Ph.D. thesis studied the implications of one-to-one learning in a rural setting in Costa Rica.
Before joining the MIT Office of Open Learning, Claudia Urrea worked at the Interamerican Development Bank as a consultant in the education sector, and at One Laptop Per Child organization as Director of Learning. During the last five years, she has worked in different initiatives such as The Institute-wide Task Force on the Future of MIT Education, The MIT Online Education Policy Initiative, and the MIT pK-12 Action Group. In addition, Dr. Urrea founded a STEAM camp, which MIT's learning approach to middle schools students and teachers in Hong Kong.
For the past 25 years, Dr. Urrea has helped multiple governments and non-government agencies- The New York Academy of Sciences, Schlumberger Excellence in Education Development, International Development Research Centre, among others- to empower and support schools and communities of learners to evolve from traditional teaching methods into progressive learning environments. She has also a research scientist position with the Lifelong Kindergarten group at the MIT Media Lab. She has taught several classes at the Harvard Summer Program and Early Childhood Development program at Tufts University.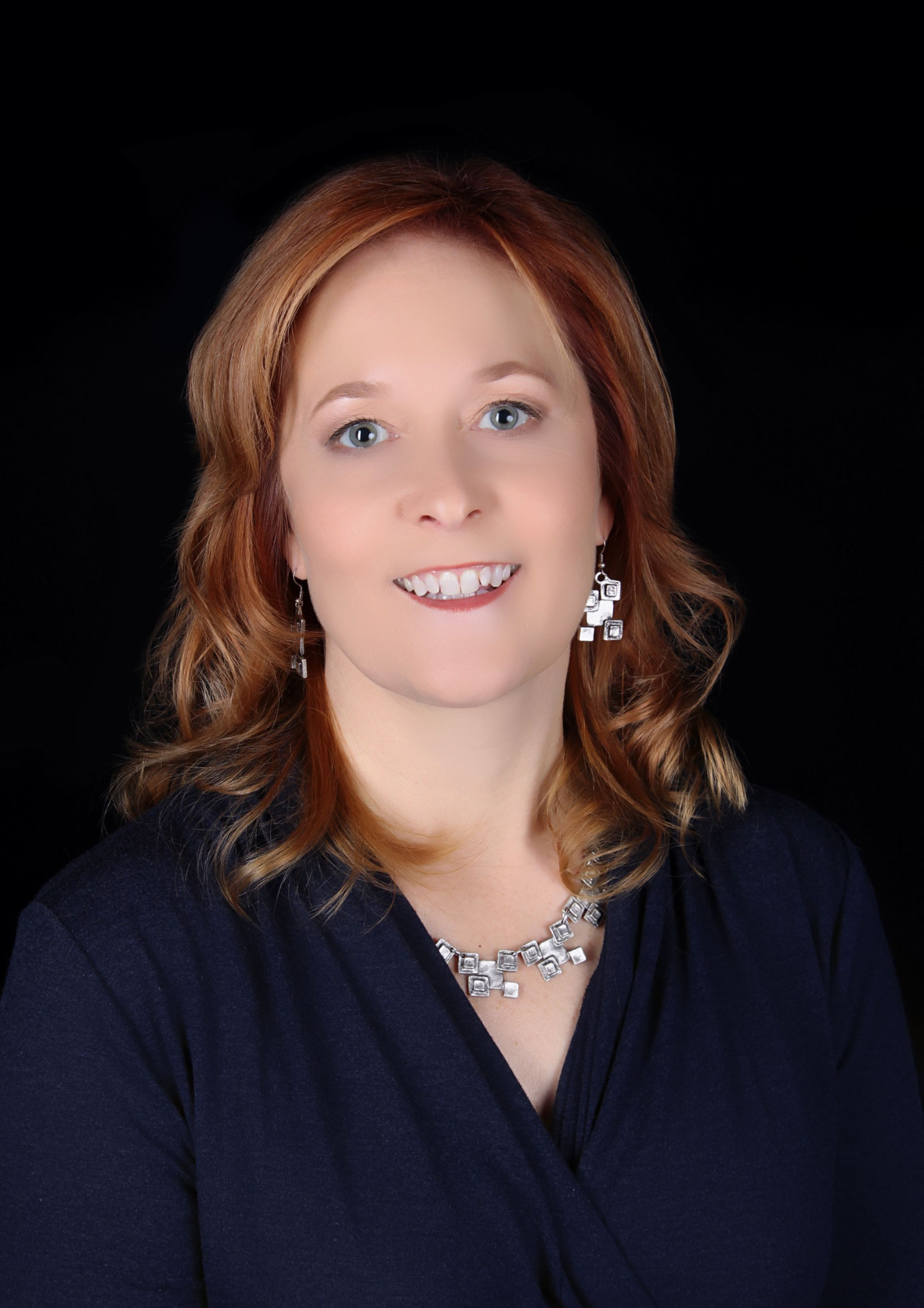 Dr. Christine Anne Royce is currently a professor in the teacher education department and co-director for the MAT in STEM Education program at Shippensburg University in Shippensburg, Pennsylvania. She is also the Retiring President (19-20) for the National Science Teachers Association (NSTA). She finished her term of office as President on May 31, 2019. Royce has been a passionate educator and dedicated leader in the science education community for more than 25 years.
Before moving to the university level, Royce taught at primarily the middle and high school levels teaching both science and math for twelve years; worked as an adjunct faculty member in the education department at the University of Scranton; and served as the academic dean at a high school, where she constructed the master teaching schedule and individual student schedules and designed and coordinated the renovation of three science laboratories.
In 2002, Royce moved on to accept a position as a professor at Shippensburg University. In her current position, Royce—who served three consecutive terms as the chair of the teacher education department—teaches classes in science education, assessment, curricular planning and research design at the undergraduate and graduate levels, and implemented a new online teaching certification program this past fall. She is regularly sought after to serve on university wide search committees and has been the lead faculty member in the development of a graduate certificate in Online Learning and Technology. She co-chairs the Emergent Technology Committee which examines how new, repurposed, and innovative technologies can be used to enhance classroom instruction.
In addition to her work and commitment to NSTA, Royce is extremely active with other state and national organizations and STEM initiatives. She was the PSTA Exchange editor, executive secretary, and twice served as the president of the Pennsylvania Science Teachers Association. Royce has also served as the treasurer for the National Science Education Leadership Association, was an NSF panel judge and chair for the Presidential Awards for Excellence in Science Teaching, and served as a STEM-UP PA participant in the STEM-UP Mentoring Program for Women in STEM Fields in Academia.
During her distinguished career, Royce has received a number of awards and honors. Her accomplishments include receiving NSTA's Fellow Award (2016), Shippensburg University Provost's Award for Extraordinary Service (2013), Pennsylvania Association of Colleges and Teacher Educators' Teacher Educator of the Year Award (2010), New Jersey Science Teachers Association's Pettix Award for Science Education (2007), National Association of Geoscience Teachers' Outstanding Earth Science Teacher – Eastern Region (2003), the Woodrow Wilson National Memorial Fellowship (2000) and the Presidential Award for Excellence in Science and Mathematics Teaching (1997).
Royce earned a B.S. degree in elementary education from Cabrini College, a M.A. degree in curriculum and instruction from Delaware State University, a M.S. degree in school administration and supervision from the University of Scranton, a M.B.A. from Shippensburg University, and an Ed.D. in curriculum, instruction and technology education from Temple University.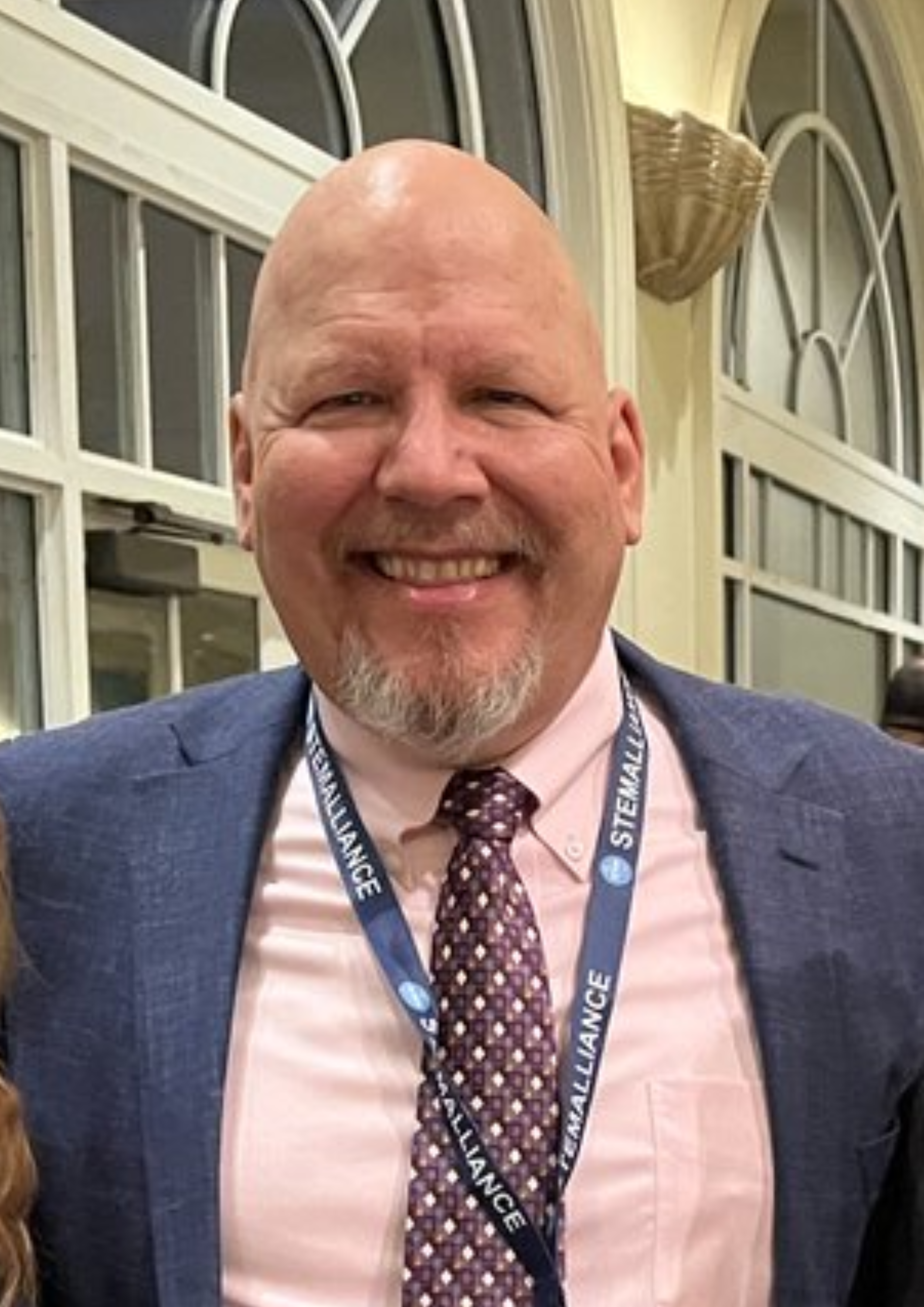 Dr. David Barnes is the Associate Executive Director of the National Council of Teachers of Mathematics (NCTM) and the senior mathematics educator. NCTM is the largest mathematics education membership organization dedicated to supporting mathematics teachers, teacher educators, teaching and learning at Pre-K through grade 12.
Dr. Barnes leads the Research, Learning and Development division of NCTM which is responsible for the Journal for Research in Mathematics Education, the design and development of NCTM's professional development offerings, the NCTM Research Conferences, NCTM's Linking Research and Practice initiative, and NCTM's advocacy and public relations work. He has been the staff lead and on writing teams for multiple NCTM's landmark publications including Catalyzing Change in High School Mathematics: Initiating Critical Conversations, and Principles to Actions: Ensuring Mathematical Success for All.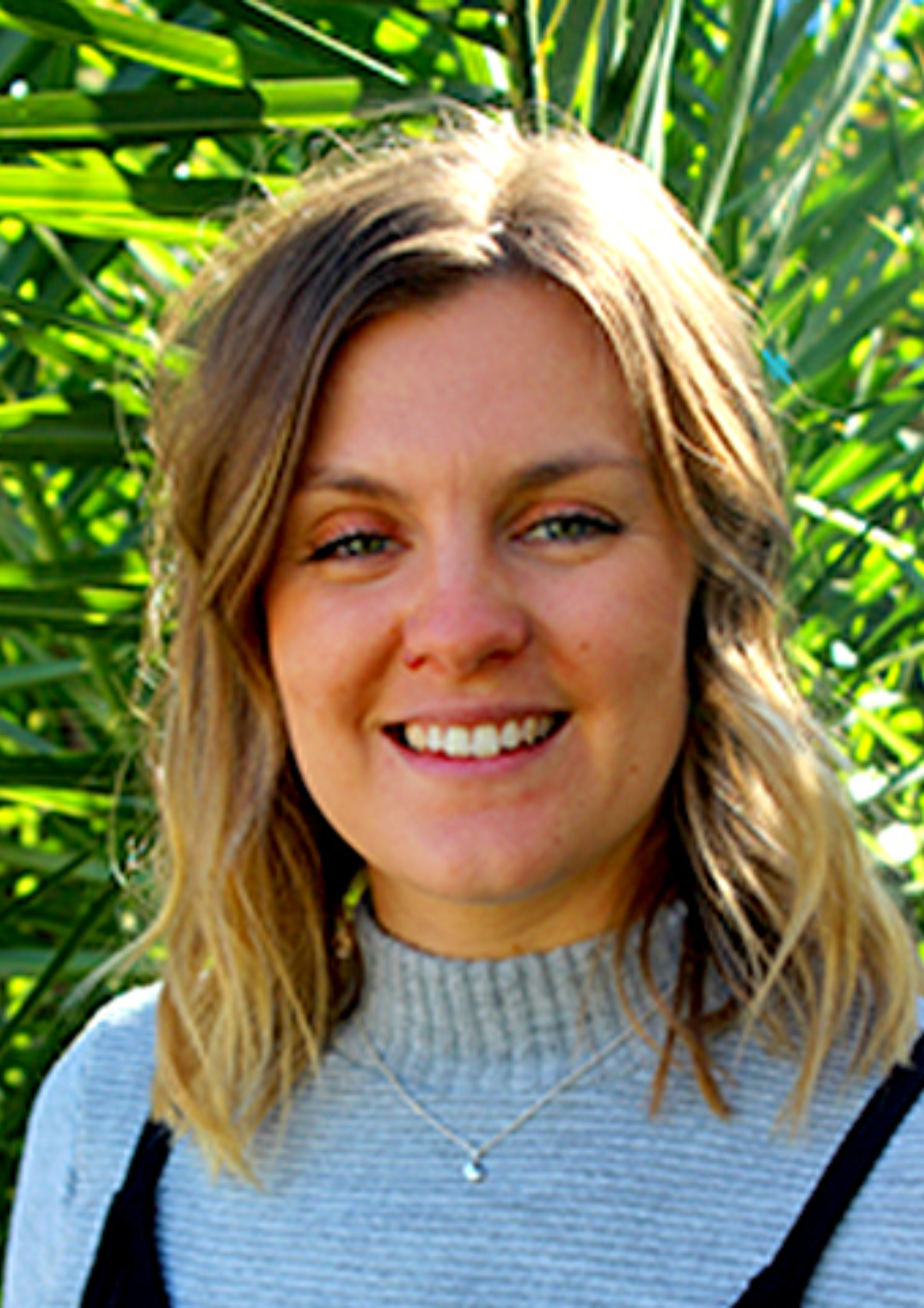 Ms. Toni Cundy lives and breathes Gen Z as a Research Director in the YouthInsight team at Student Edge. Every day she speaks with young people to understand their thoughts and behaviours, whether that be via surveys, interviews, shopalongs or focus groups. Toni's recent clients include Apple, Samsung, Logitech and a number of government departments such as the Department of Education, Skills and Employment. She helps her clients get to grips with the complex audience that is Gen Z, so brands and organisations can better engage, communicate with and support them.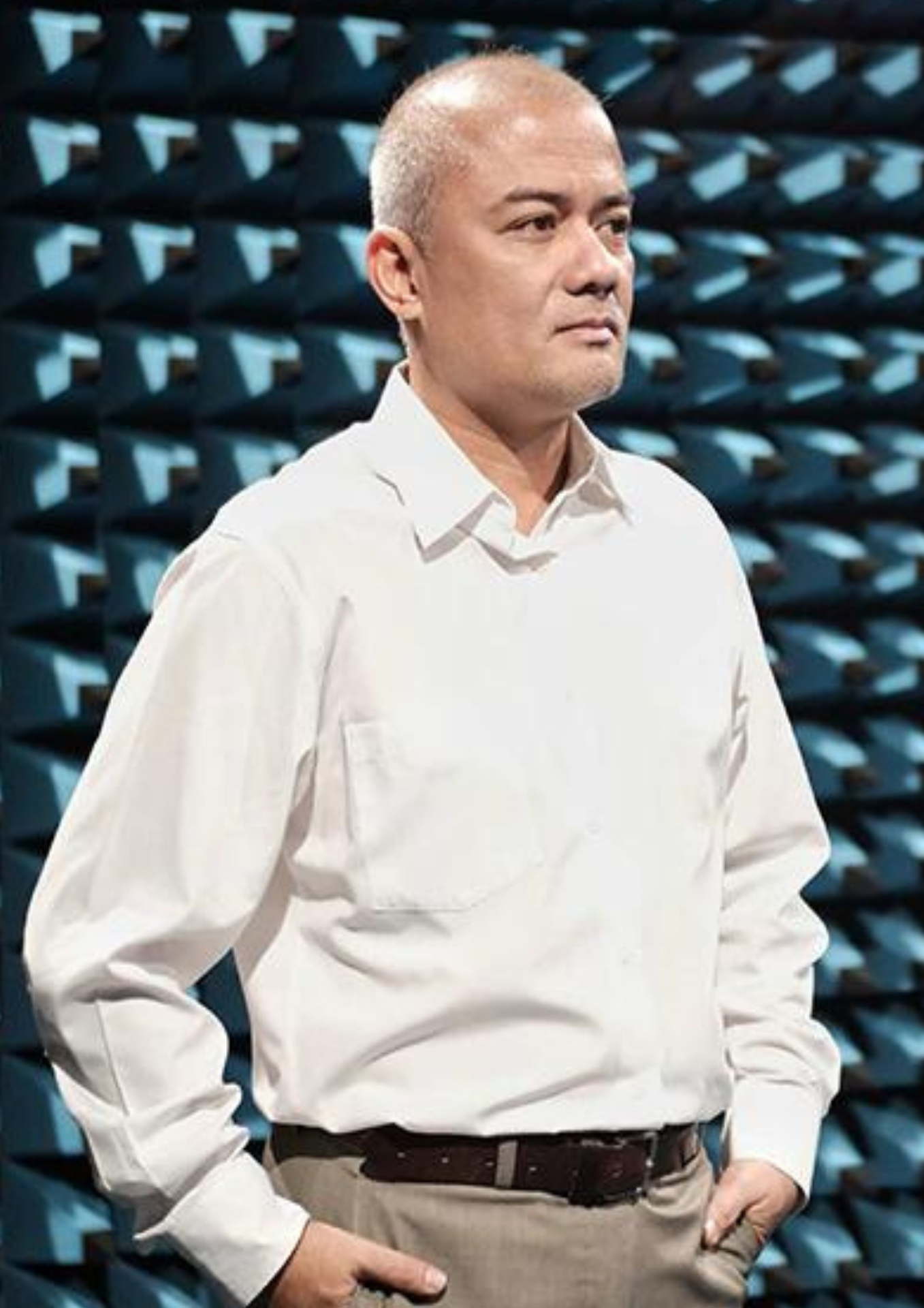 Dr. Joel Joseph S. Marciano Jr.
Dr. Joel Joseph S. Marciano Jr. was appointed as the first Director General (DG) of the Philippine Space Agency (PhilSA) in January 2020, where he is now leading the buildup and mobilization of the newly created national government agency. As PhilSA DG, Dr. Marciano holds the rank of a Cabinet Secretary and provides executive direction and supervision over the entire operations of the PhilSA and its attached units. Immediately prior to the PhilSA, Dr. Marciano served as the Director of the Advanced Science and Technology Institute of the Department of Science and Technology (DOST-ASTI). He is also a Full Professor of Electrical and Electronics Engineering at the University of the Philippines Diliman (UPD) where he held the Dado and Maria Banatao Professorial Chair.
Dr. Marciano obtained his BS Electrical Engineering from UPD and his PhD in Electrical Engineering and Telecommunications from the University of New South Wales in Sydney, Australia. He was a JSPS Fellow at the Tokyo Institute of Technology, Japan in 2003; and the UP-Dado Banatao Postdoctoral Fellow at the Berkeley Wireless Research Center (BWRC) in the University of California Berkeley and at the School of Electrical and Computer Engineering at the University of California San Diego (UCSD) in 2004 and 2005, respectively. In 2007 and 2009, he was a Visiting Associate Research Scientist in UCSD. He served as the Director of the Electrical and Electronics Engineering Institute (EEEI) of UP Diliman from 2009 to 2015 and the Interim Director of the Institute for Information Infrastructure Development (IIID) of the Philippines-California Advanced Research Institutes (PCARI) under the Philippines' Commission on Higher Education (CHED) from 2013-2016. He has over 25 years of experience leading and managing research & development and technical operations in specialized areas of wireless communications (software-defined and cognitive radio technology, RFID, MIMO, etc), radio frequency spectrum management and policy, rural connectivity, emergency response communications, sensor networks and scientific earth observation microsatellites.
As the Program Leader of the PHL-Microsat and STAMINA4Space programs from 2014 to 2020, he led a team in the development and utilization of the country's first scientific earth observation microsatellites, Diwata-1 and Diwata-2, the nanosatellite Maya-1, and at least 10 more small satellites in various stages of development. These initiatives include associated activities in ground station and mission control operations, data archiving and distribution, remote sensing and artificial intelligence on geospatial data, academic program development and the establishment of local research and testing facilities in small satellites, and local industry engagement in space technology.
Dr. Marciano is a Senior Member of the Institute of Electrical and Electronics Engineers (IEEE), a member of the Institute of Electronics, Information and Communications Engineers of Japan (IEICE) and the ASEAN Engineers. He has received several recognitions for his teaching, research and public service, including the Gawad Chanselor Para sa Natatanging Guro (Chancellor's Award for Outstanding Teacher) in UP Diliman, the Most Outstanding Electronics Engineer in the field of Education from the Institute of Electronics Engineers of the Philippines (IECEP), the 50 Men and Women of Science from the DOST, the 100 Outstanding Alumni Engineers from the UP Alumni Engineers (UPAE), the 2015 Manila Water Foundation Prize for Engineering Excellence, the 2017 Distinguished Alumni Award in Science and Technology from the University of the Philippines Alumni Association (UPAA) and 2019 Finalist in the Dangal ng Bayan Awards of the Civil Service\ Commission.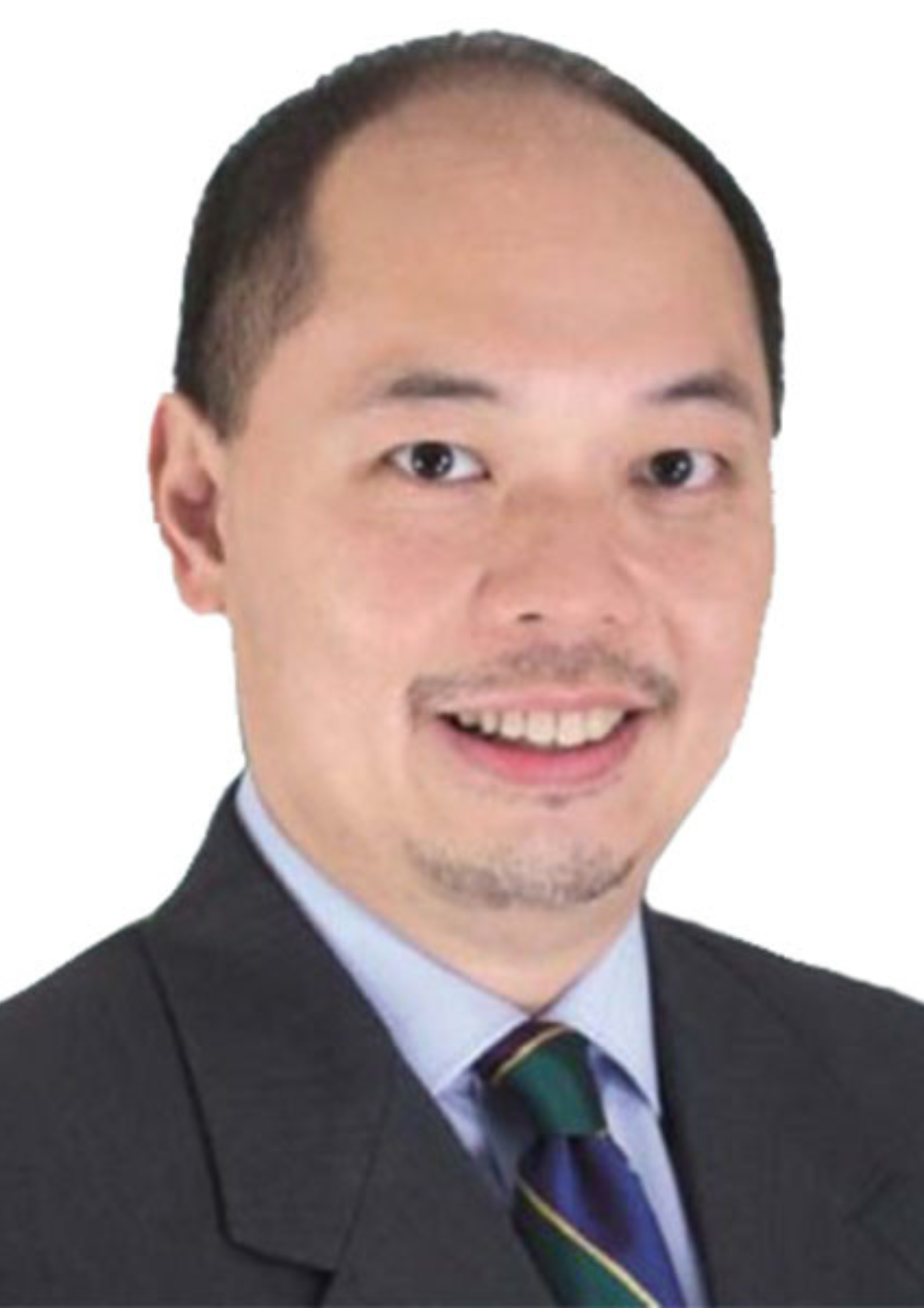 Mr. Mariano John L. Tan, Jr.
Mr. Mariano John L. Tan, Jr. started his professional career with Citibank, New York, USA, as a management trainee. He joined United Laboratories Inc (Unilab) in 1984 as Vice President & Executive Officer. Today, he serves as Vice Chairman and a member of Unilab's Board of Directors. He currently holds several senior management positions in other large corporations in the Philippines, including Vice Chairman & Director of Greenfield Development Corporation, a large property development company; Director of Fort Bonifacio Development Corp, developer of the Bonifacio Global City, an emerging new city in Manila; Chairman & President of Pacific Beacon Ventures Corporation; and President, Dolmar Property Ventures Inc, a developer of affordable residential communities.
Mr. Tan is involved in socio-civic affairs as Trustee & President of Fides Foundation Inc, a non-profit foundation devoted to providing for the needs of abandoned elderly residents of the City of Manila's Home for the Aged, where he also renders volunteer work; Member of the Executive Committee of the Xavier School Parents Auxiliary, which works with the school administrators to plan and execute parents' programs and activities; and member of the Financial Executives Institute of the Philippines. Mr. Tan also joined PT Darya-Varia Laboratoria Tbk as a Director in June 2005 and was appointed as a Commissioner of the Company in June 2010.
Mr. Tan earned a BA in economics and Business from Lafayette College, Pennsylvania, in 1983 and a Master of Science in Management from Hult International Business School (formerly the Arthur D. Little Institute of Management), Massachusetts, in 1986.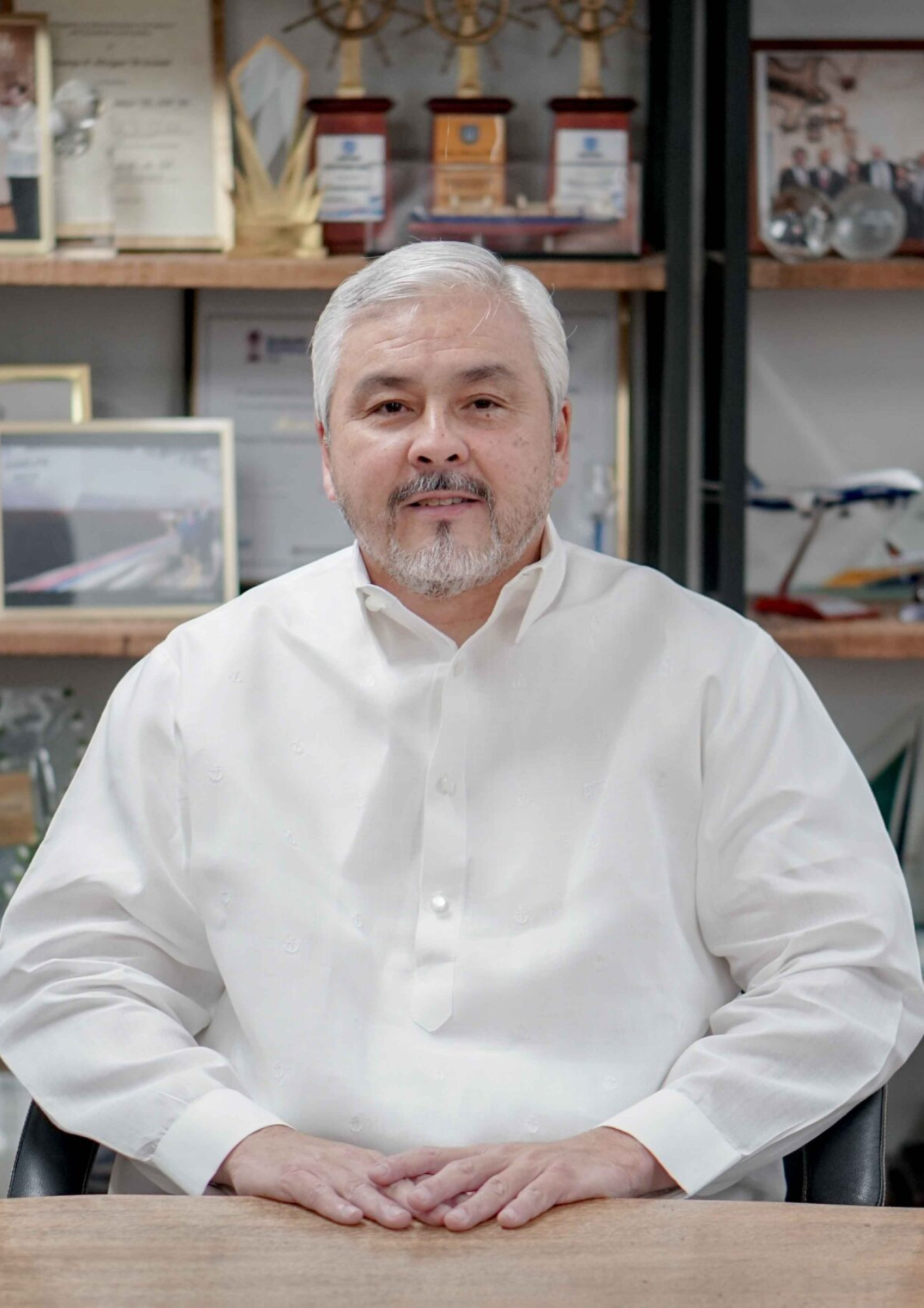 Mr. Gerardo A. Borromeo is the Chief Executive Officer of the Philippine Transmarine Carriers (PTC) Group of Companies. He has been responsible for the development and implementation of the PTC Group's strategic initiatives and business interests in shipping and maritime services, real estate development, energy and fuel distribution, healthcare, and aviation.
Mr. Borromeo is a board member of ICS, where he currently serves as Vice Chair. For two consecutive terms, Mr. Borromeo served as President of InterManager, an international trade association of global ship managers; the only Filipino to be elected to this leading post.
Mr. Borromeo is also Vice-President for External Affairs of the Filipino Shipowners Association, a private sector alternate Trustee for Overseas Shipping of the Maritime Industry Authority (MARINA) of the Philippines and a member of the MARINA Multi-Sector Governance Council. He is also a member of the Board of Directors of the PTC-CSJ Foundation and the US-Philippines Society based in Washington D.C.; a Trustee of the Santa Catalina School in California; and Chairman of the Executive Board and ex-officio member of the Board of Governors of the World Maritime University in Sweden.
For his invaluable contributions to the Philippine maritime industry, Mr. Borromeo was honored by MARINA with the TIMONEL Maritime Achievement Award in 2014. In 2015, he was the first Filipino to be awarded the distinguished Seatrade Personality of the Year Award at the Seatrade Maritime Awards Asia.
Mr. Borromeo earned his Bachelors and Masters Degrees from the Massachusetts Institute of Technology (MIT) in the USA and is currently a member of the Executive Board of the MIT Sloan School of Management. He continues to represent MIT as a Regional Chair and Educational Counselor for the Philippines and has been recognized with MIT's George B. Morgan Award for sustained excellence in educational council activity.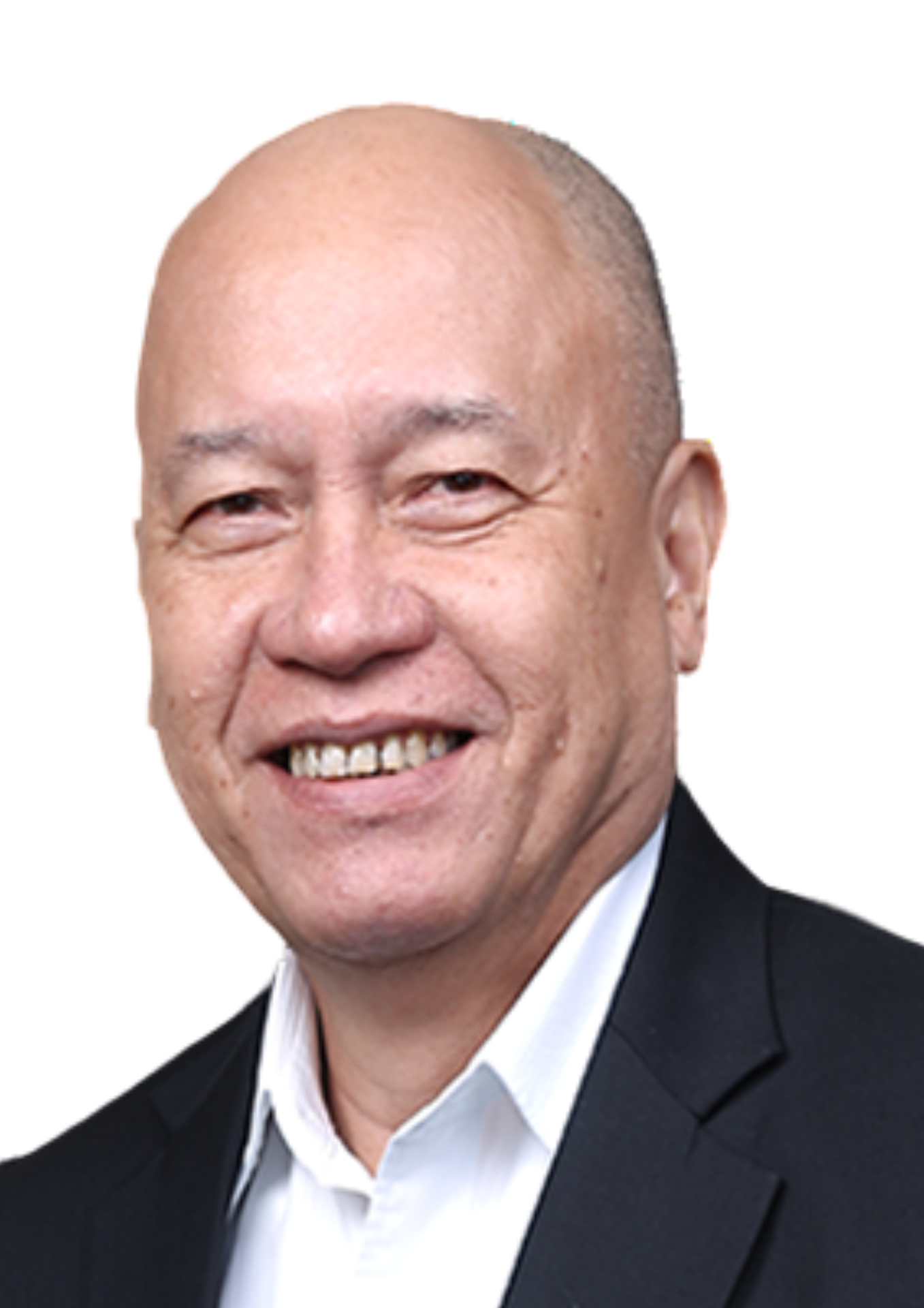 Engr. Limuel Z. Razo is a chemical Engineer by profession, he graduated from University of San Carlos and is currently the Corporate Vice President of Unilab Manufacturing Network, bringing with him over 45 years of experience in various manufacturing fields, covering industrial engineering, production management, project engineering, environment safety and occupational health (ESH), plant design and construction, supply chain management, quality assurance and quality control and general management. He also worked with local and multinational companies, both domestic and overseas, in pulp and paper, FMCG, and healthcare industries.
From his 45 years experience, he worked 18 years with Unilab and designed and built its most recent manufacturing facilities that include Asian antibiotics, Amherst Laboratories, Belmont soften Pharma and Amherst Delta plant.
Not only is he a technical expert but also a well-known coach, mentor and motivator.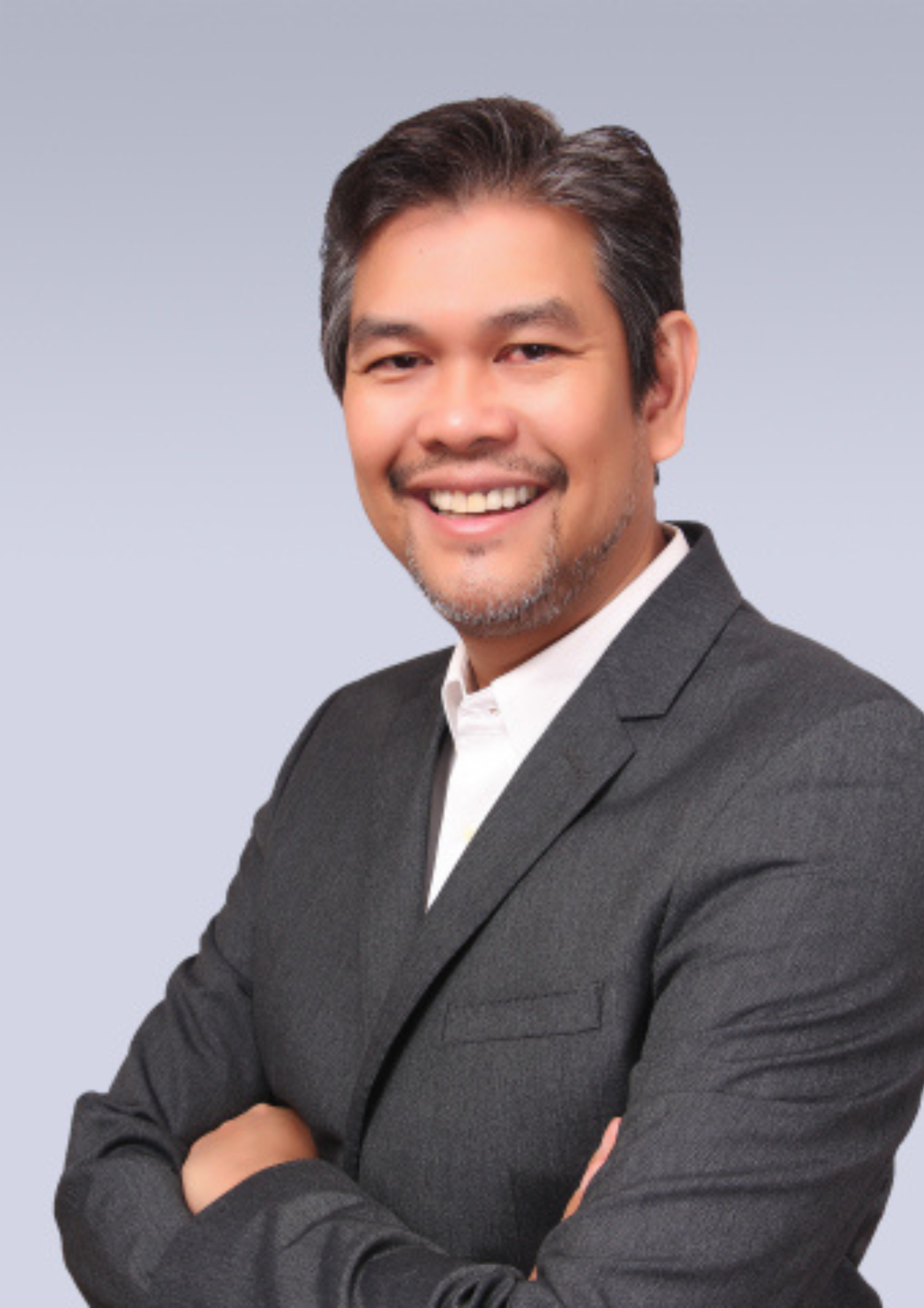 Mr. Allan Timonera is an electronics and semiconductor manufacturing professional and the president of Fastech Synergy Ltd.
Mr. Timonera has an extensive industry work experience spanning from technology inception, product development to business development for the global market. His work focused on power semiconductor devices, electronic systems and its software and more recently on data driven intelligent systems.
Mr. Timonera worked with the team that set-up the first hard disk drive factory in the Philippines in the late1980's, subsequently he set up one of the earliest application specific integrated circuit or ASIC design company in the Philippines in 1991. In 2012, he embarked on his first project collaboration with the academe and later became the founding Executive Director of the Center for Microelectronics Development at FAITH Colleges in Batangas Philippines. Allan is an adjunct professor at the Asian Institute of Management teaching operations management courses. He has actively participated in the industry trade advocacy thru the Semiconductor and Electronics Industry of the Phils. Inc. (SEIPI).
Mr. Timonera graduated from the University of Santo Tomas with a degree in B.S. Electronics and Communications Engineering and holds a M.S. in Data Science from the Asian Institute of Management. He also serves on the board of directors of FAITH Colleges and other companies in the property development and security management sectors. Allan also founded The FodderCrate Inc, a social enterprise venture in processed food distribution.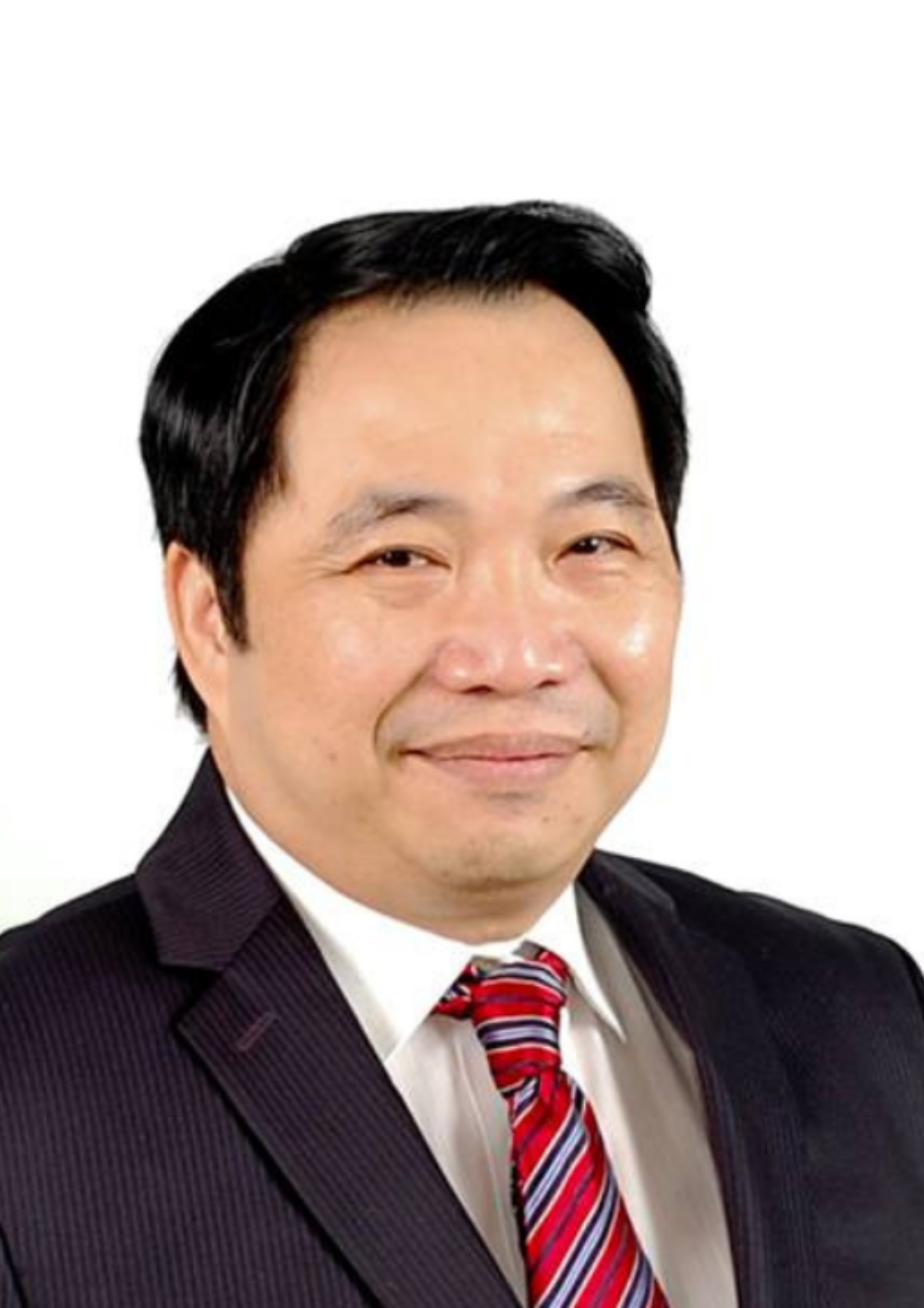 Dr. Charles Y. Yu MD, MSc, FACP, FPCP, FPCCP is an internationally recognized expert on tuberculosis. He has almost 30 years of experience in the field and has influenced the TB practice of hundreds of other physicians through trainings, guidelines and advocacies. Dr. Yu is currently the President of the Philippine College of Chest Physicians (PCCP).
Dr. Yu is also the principal investigator of an ongoing clinical trial for a new COVID-19 vaccine candidate which is being conducted at DLSMHSI. It is part of a multi-site trial being conducted in the Philippines for a COVID-19 vaccine candidate. Building partnerships has always been the expertise of Dr. Yu. In fact, that has been his secret for a successful advocacy in tuberculosis (TB) research where Dr. Yu has really made an indelible mark not only in the country but in the world. He strongly and successfully advocated for the Public-Private Mix framework that is the cornerstone of the success of the directly- observed treatment strategy (DOTS) for TB.
As Chair of the Philippine Coalition Against Tuberculosis (PhilCAT) between 2001-2004, PhilCAT focused on building grassroots alliances and coalitions that contributed greatly toward institutionalizing DOTS TB and consequently, to the achievement of the TB targets of DOH and WHO in 2004 and the Medium Term Development Goals in TB in 2015.
For all of these and more, Dr. Yu was elected as President of the Global TB Alliance Stakeholders Association and ex-officio Board Member in 2004-2006 and in 2009 was recognized as one of the Ten Outstanding Filipino Physicians (TOFP) by the JCI, PhilHealth, DOH, and PCSO.
Dr. Yu is also currently the Vice Chancellor for Research of the De La Salle Medical and Health Sciences Institute and as an internist and pulmonologist, is among the many valiant frontliners in our continuing battle against the COVID-19 pandemic.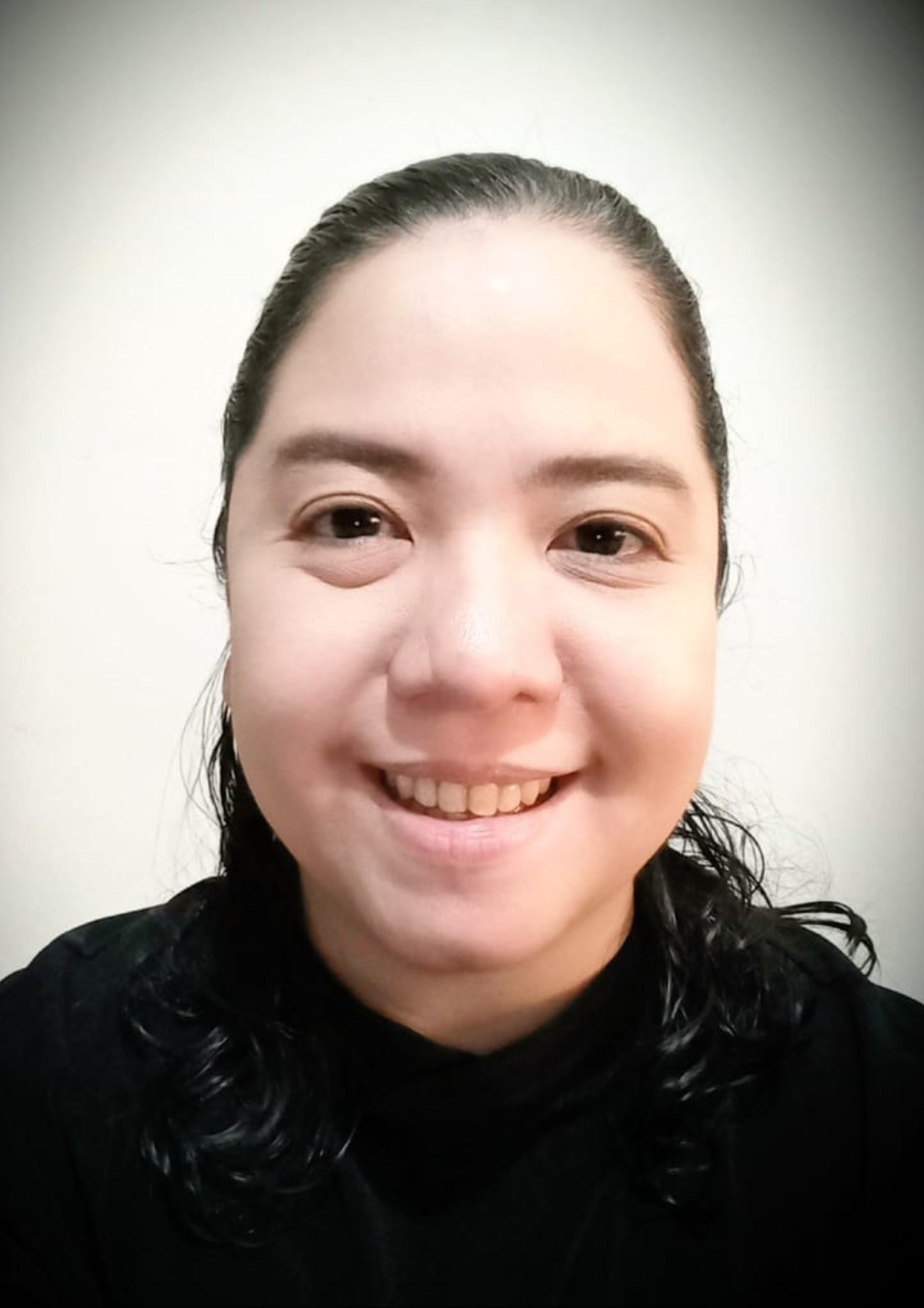 Dr. Ma. Rosario Bernardo-Lazaro
Dr. Ma. Rosario Bernardo-Lazaro or Cherry for short, is a primary care physician based in Rizal Province. She earned her degree in Doctor of Medicine from the University of Santo Tomas, had her residency training in Family and Community Medicine at the University of the Philippines-Philippine General Hospital and studied Master in Business Administration for Health at the Ateneo Graduate School of Business. She is presently an adjunct faculty at the Ateneo School of Medicine and Public Health where she is subject expert for Research Methods and Translation and Public Health. She also currently serves as President of the Philippine Academic Society of Social and Community Medicine (PASCOM), Inc, an affiliate of the Association of Philippine Medical Colleges.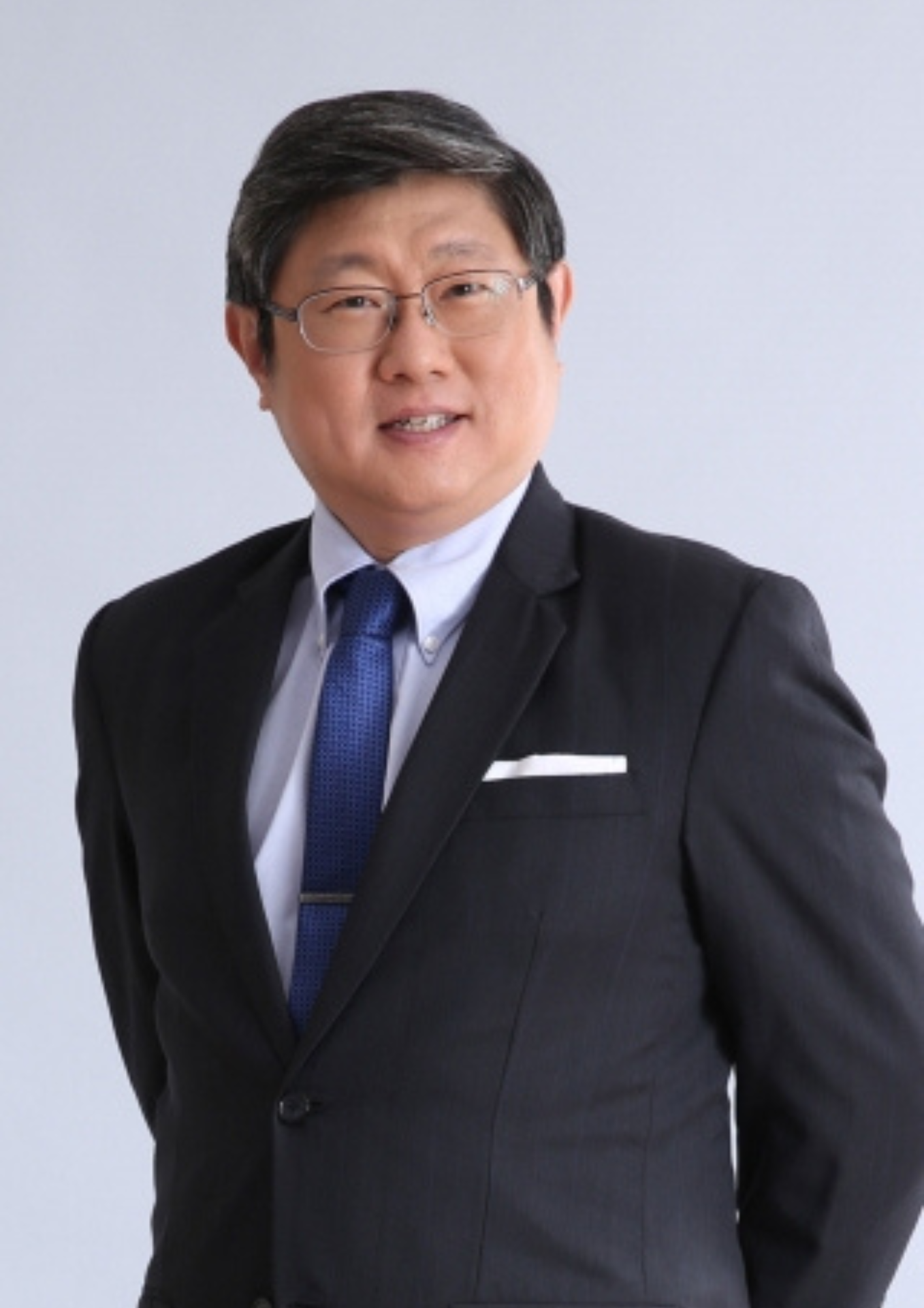 Dr. Kenneth Y. Hartigan-Go
Dr. Kenneth Hartigan-Go is a medical graduate of UPCM class 1985, an internist-toxicologist by training, and served previously at the UPCM Department of Pharmacology as a professor and in the DOH and FDA as Undersecretary and Director-General respectively. He is a fellow of the PCP, PSECP, PSCOT, FICD, FACP, FRCP Ed, and an honorary fellow of the Singapore Academy of Medicine and Singapore College of Physicians.
Dr. Hartigan-Go was the founding executive director of the Zuellig Foundation for 9 years. He previously sat as a member of the WHO Advisory Committee on the Safety of Medicinal Products and the Global Advisory Committee on Vaccine Safety.
Dr. Hartigan-Go is also an adjunct faculty of the Asian Institute of Management, a Senior Fellow of the Ateneo University School of Government-Ateneo Policy Center, and a Visiting Honorary Associate Professor of the National University of Singapore Saw Swee Hock School of Public Health. He is also a member of the Scientific Advisory Committee on COVAX No-Fault Compensation for Vaccine Injury.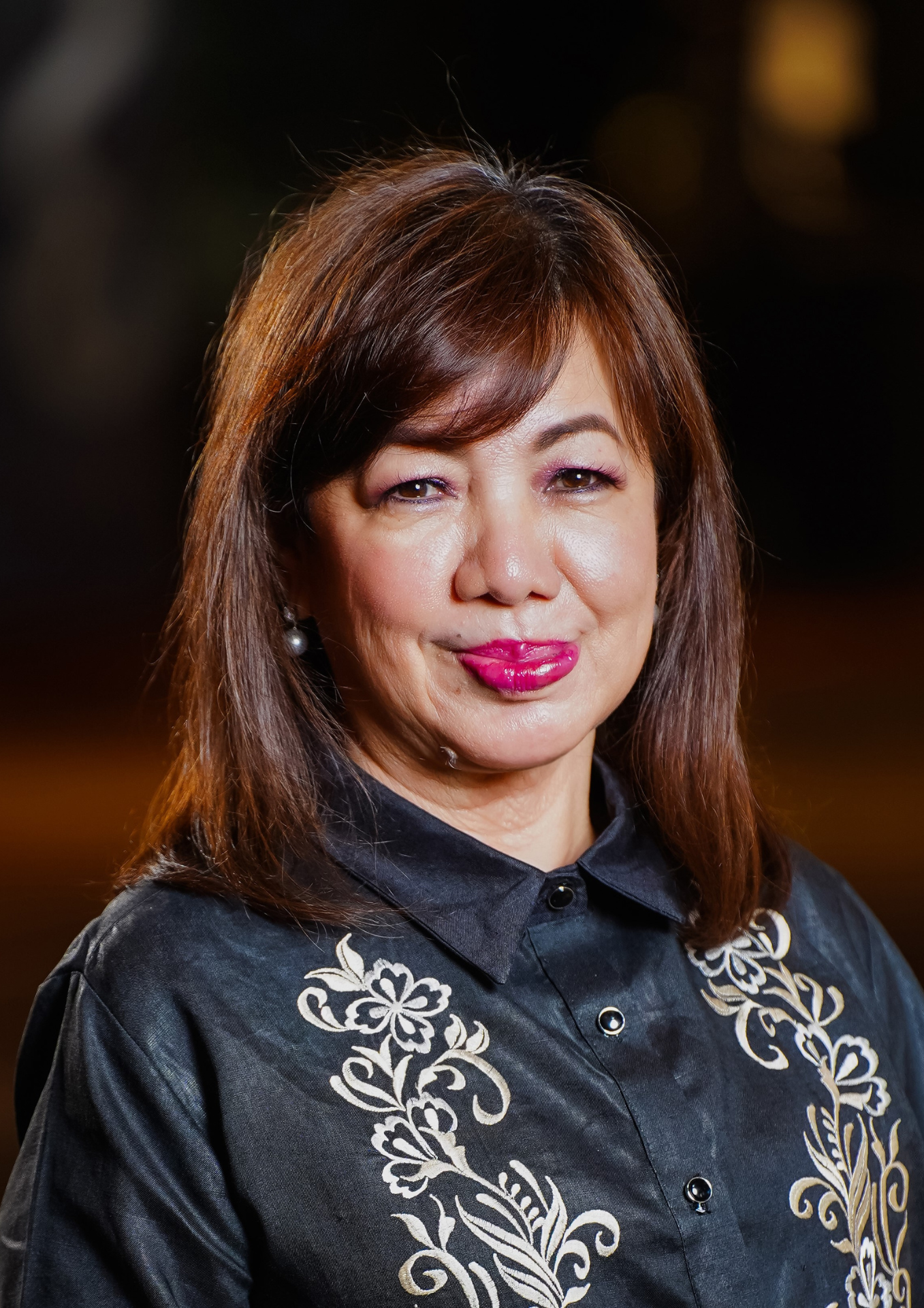 Ms. Milalin Javellana is involved in transforming organisations, particularly public sector agencies, as the past Facility Director of the Philippines-Australia Human Resources & Organizational Development Facility from 2011-2017. She was also the OD Adviser of CSC and advocated the development of a Strategic Competency-based HRM in the bureaucracy. She developed in partnership with CSC two (2) major HR reform programs implemented in the whole Philippine bureaucracy:
Program to Institutionalise Meritocracy and Excellence in Human Resource Management (PRIME-HRM), which aims to elevate public sector human resource management to a level of excellence through a process of assessment, assistance and awarding of HRM systems, practices, and competencies using HRM maturity level indicators that are at par with global HR standards;
Leadership and Management Certification Program (CPRo) is an alternative to satisfythe postgraduate requirement for division chief and executive/managerial positionsthrough an extensive certification program.
Milalin is the Chair and Past President of the Organisation Development Practitioners Network – Philippines (ODPN) and the Past Chairperson and President of the Philippine Society for Talent Development (PSTD).
In 2016, Milalin was recognised as one of the 100 Most Influential Filipina Women given by Filipina Women Network (FWN), the USA-based organisation. She was given the "Builder Award", which stated that "Builders have demonstrated exceptional business impact at a large workplace environment; displaying deep passion for a cause through collaborative initiatives or alliances with corporations or nonprofit organisations on behalf of her organisation."
In 2018, she was accredited as a "Diplomate in People Management" by the People Management Association of the Philippines (PMAP). In the same year, she was awarded "Gawad Maestro", the highest Leadership Award in Learning and Development by PSTD.
Milalin has a Master of Arts in Women and Development from the University of the Philippines.
Currently, Milalin is the Australia Awards and Alumni Engagement Program – Philippines (AAAEP-P) Program Director and Board Member of the Career Executive Service Board (CESB).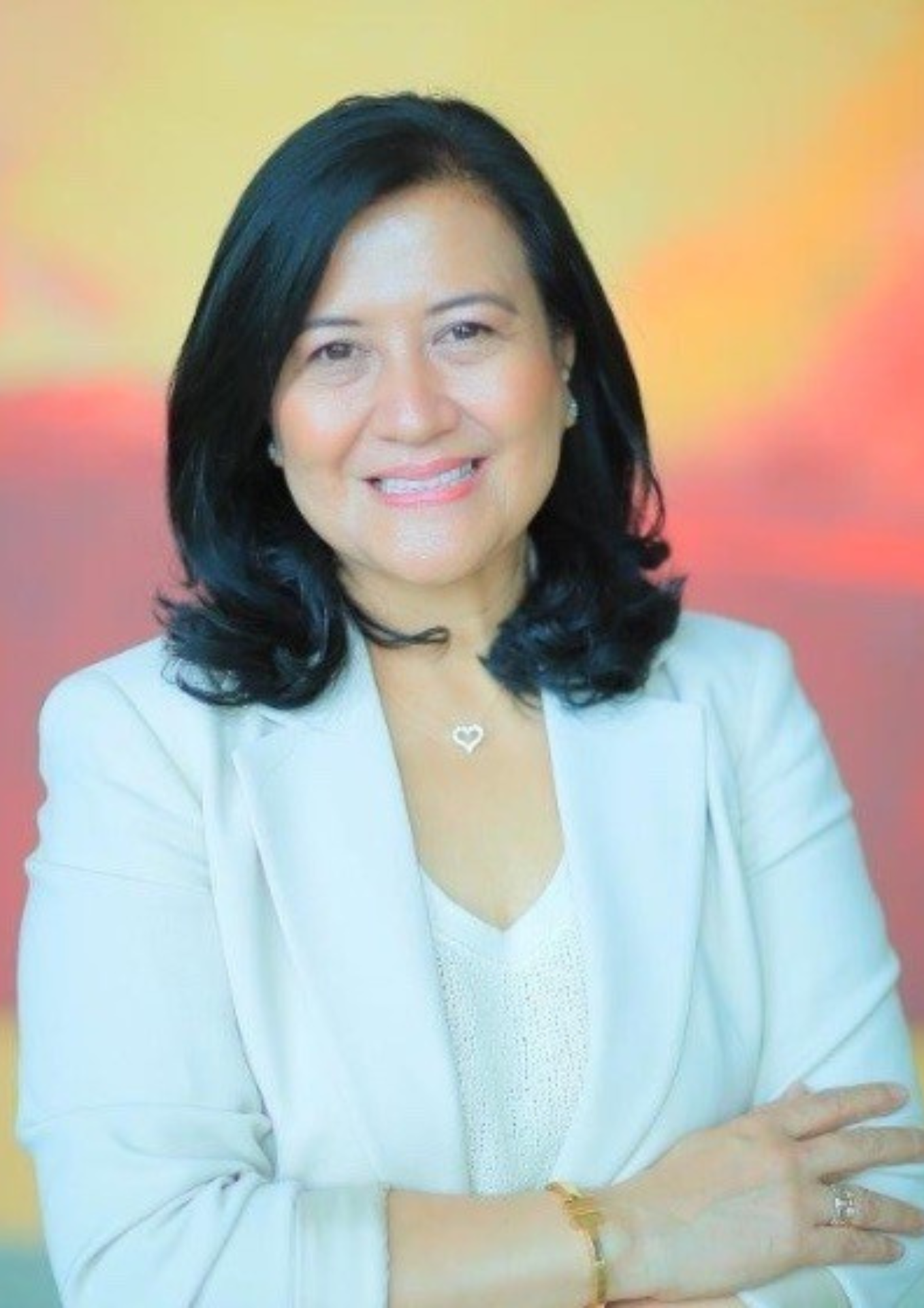 Ms. Nanette Legaspi – Aguas
Ms. Nanette Legaspi – Aguas is the Chief Human Resources Officer and Head of People Learning and Culture, at United Laboratories (Unilab) Inc. She obtained her Bachelor of Science degree in Psychology with Management at Saint Louis University and earned her place in the Honors Society as a Dean's Lister. Ms. Nanette furthered her education at the Asian Institute of Management under the Senior Management Program.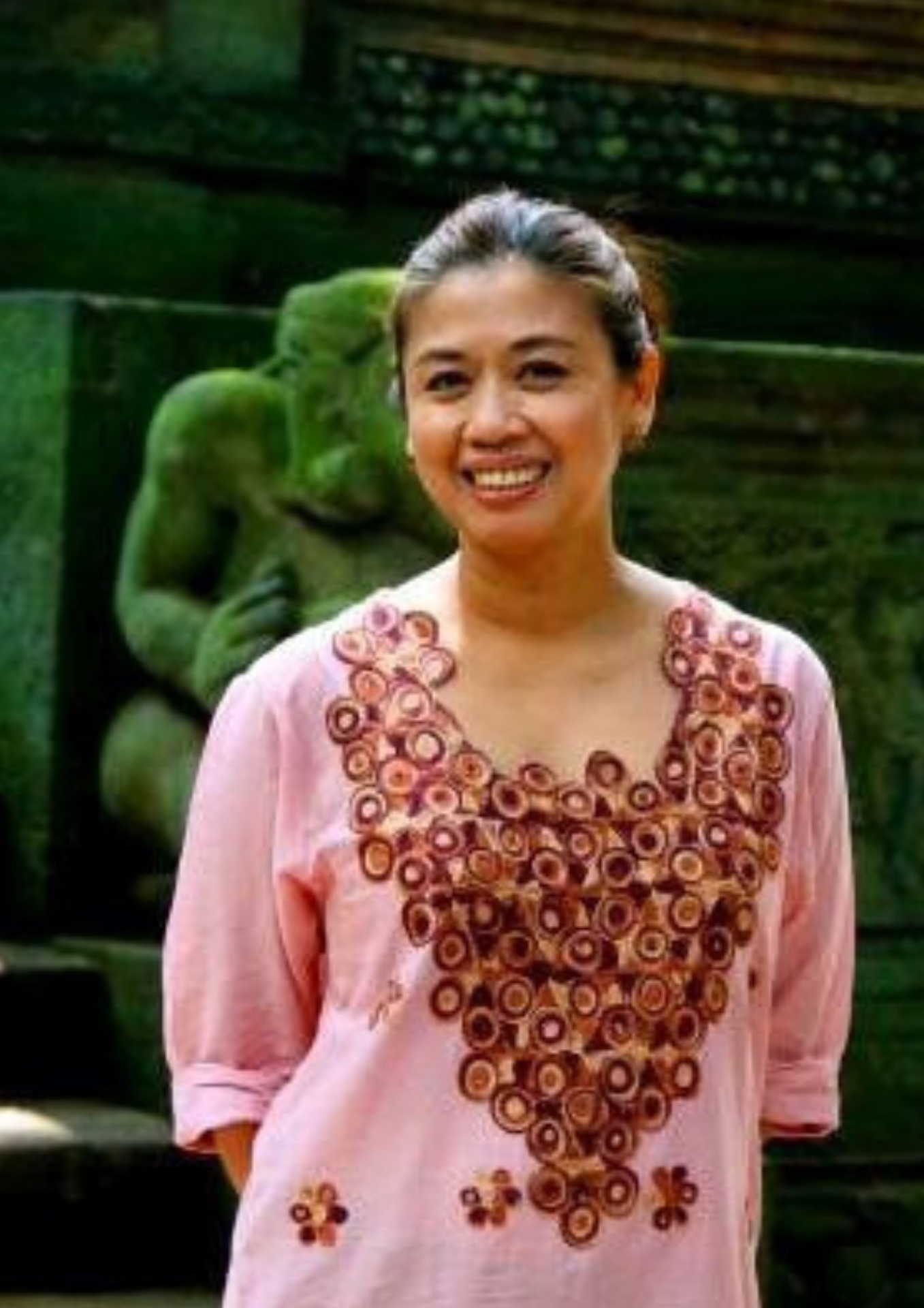 Ms. Katherine Brimon is the National Project Coordinator of the Skills for Prosperity (SfP) Programme Philippines, International Labour Organization – Philippines. A project manager with more than 25 years of experience in labour and employment policy-making and programme development, Ms. Brimon is passionate about human resource development as a factor in achieving better lives for all. She has a Master's Degree in Development Studies in the area of Human Resources and Development at the Institute of Social Studies at the Erasmus University in Hague, Netherlands.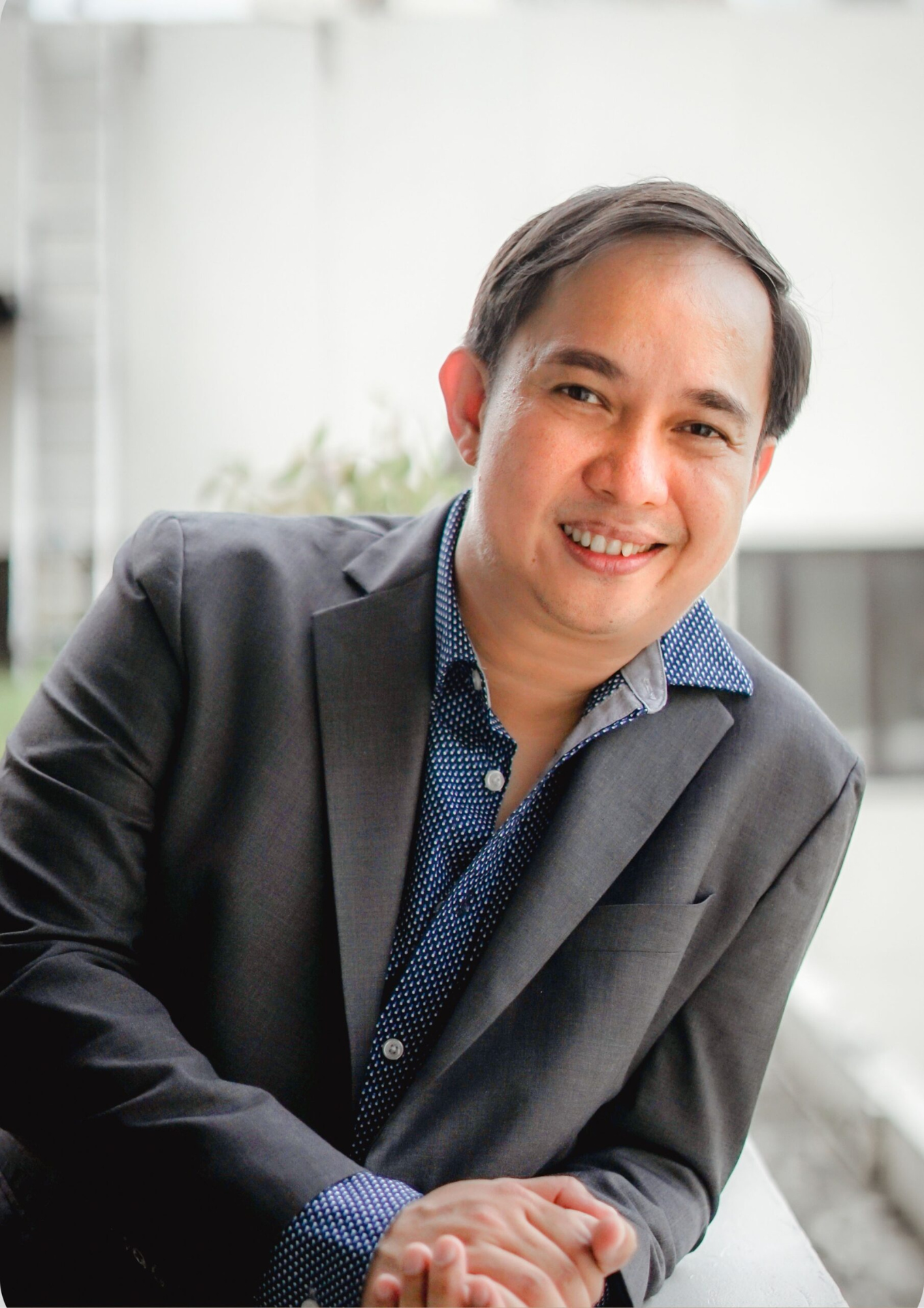 Dr. Christopher Monterola
Dr. Christopher Monterola is the Head of Asian Institute of Management's Aboitiz School of Innovation, Technology, and Entrepreneurship (ASITE), the Executive Managing Director of the Analytics, Computing, and Complex Systems Laboratory (ACCeSs@AIM), holder of the Aboitiz professorial chair in Data Science, and the Academic Program Director of the PhD in Data Science program of AIM, the first PhD in Data Science program in the Philippines and among the few in Asia.
In 2020, he was conferred the rank of Academician by the National Academy of Science and Technology (NAST), the highest recognition and scientific advisory body of the Philippines under the Department of Science and Technology.
Dr. Monterola is a well-published scientist; in recent years, he has published in some of the most prestigious journals in complex systems, artificial intelligence, transportation, ageing, demographics, and basic research. On top of the academic publications, Dr. Monterola has led multimillion-dollar research and development projects with various sectors of the society. He has also been responsible for training and mentoring young scientists and data scientists on an international level.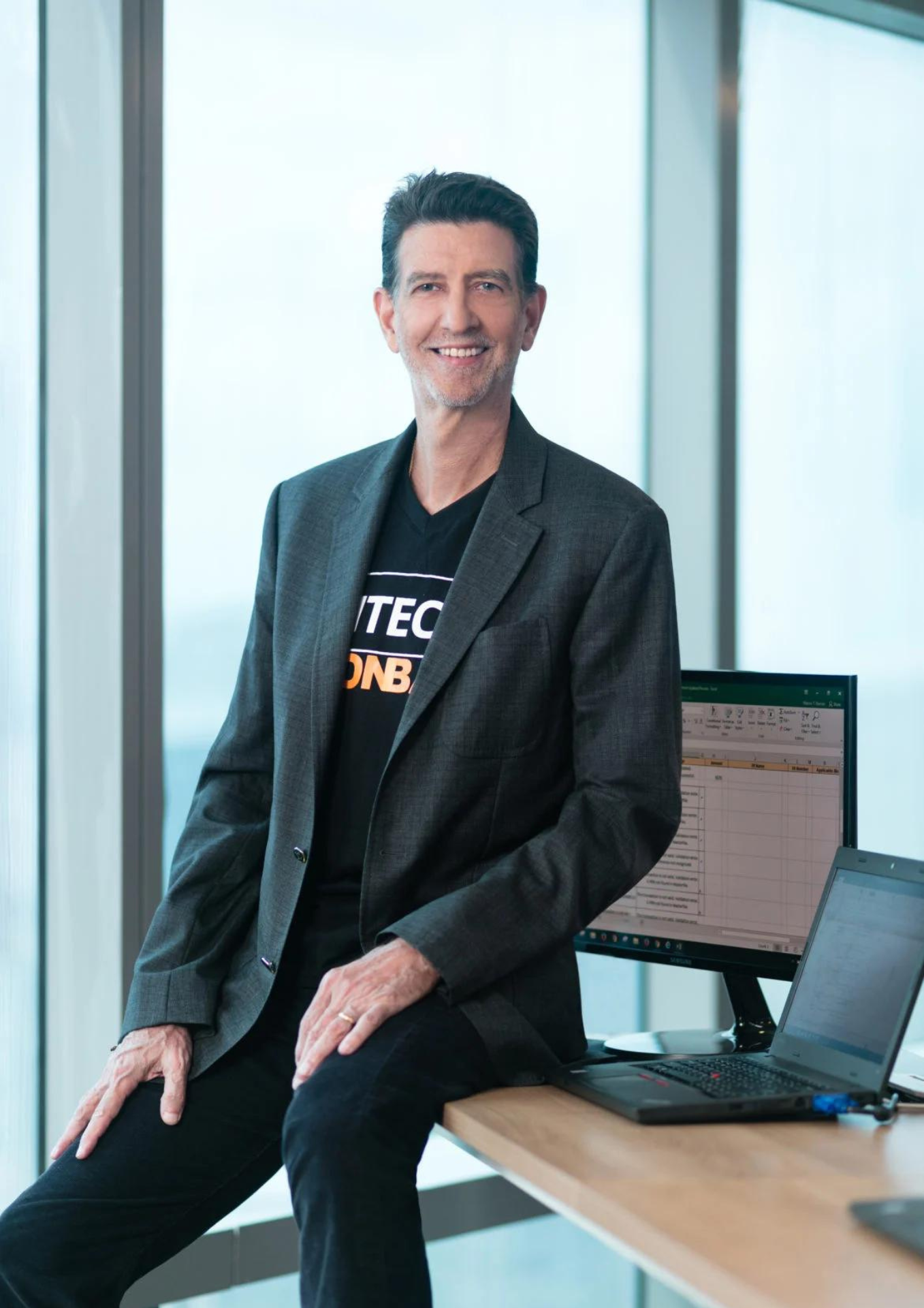 A visionary with constancy of purpose, Dr. Justo Ortiz has taken UnionBank to the forefront of innovation in financial services in the Philippines and beyond.
It is his bold vision that guides UnionBank's Transformation Journey towards becoming "a technology company, also a bank."
Under his leadership, UnionBank has been recognized as the country's Best Digital Bank, both by Asiamoney and The Asset Triple A Awards, offering delivery of online, real-time and highly secured business solutions to its millions of customers. As CEO, he was recognized as Asia's Best CEO in 2016 and 2017 by Corporate Governance Asia.
Dr. Ortiz is the chairman of the Fintech Philippines Association and the Distributed Ledger Technology Association of the Philippines as well as the Philippine Payments Management Inc. – a critical component of the Philippines' National Retail Payment System. He is also a Board Member of the Global Fintech Alliances Advisory Board founded in Copenhagen, Denmark.
After retiring as UnionBank's CEO in 2018, Dr. Ortiz continued to advocate for financial inclusion through Tech Up Pilipinas – a movement pushing for inclusive prosperity by helping SMEs, individuals, and corporates benefit from technology. He was awarded as one of Asia's Fintech Leaders at the Singapore Fintech Awards in 2019.
His vision of building "a bank of enduring greatness" goes beyond marking profit. He champions digital transformation, inclusive prosperity and innovation across the world, spreading these advocacies among business leaders and policymakers alike. Furthermore, Dr. Ortiz strongly believes in a higher purpose to make a critical difference by elevating lives, fulfilling dreams and enabling communities through innovation, financial technology and smart banking.
Dr. Ortiz was conferred the highly celebrated William "Bill" Seidman Awards for Lifetime Leadership Achievement in the Financial Service Industry for 2020, an accolade given by The Asian Banker to honor outstanding leaders in the financial services industry across Asia Pacific, Middle East, and African regions.
Ortiz is a product of Ateneo de Manila University where he completed his Postgraduate degree in Business Administration and he received his Bachelor of Arts degree in Economics magna cum laude. He was conferred with a Doctor of Humanities, Honoris Causa degree, by the University of Santo Tomas. The honor was granted unto Ortiz in recognition of his extraordinary achievements in the fields of nation building, education, values formation, and youth development. The degree is granted to individuals who have made major contributions to the academic community. Among its past recipients are former President Manuel Roxas, former President Corazon Aquino, General Douglas McArthur, and Manila Archbishop Jaime Cardinal Sin.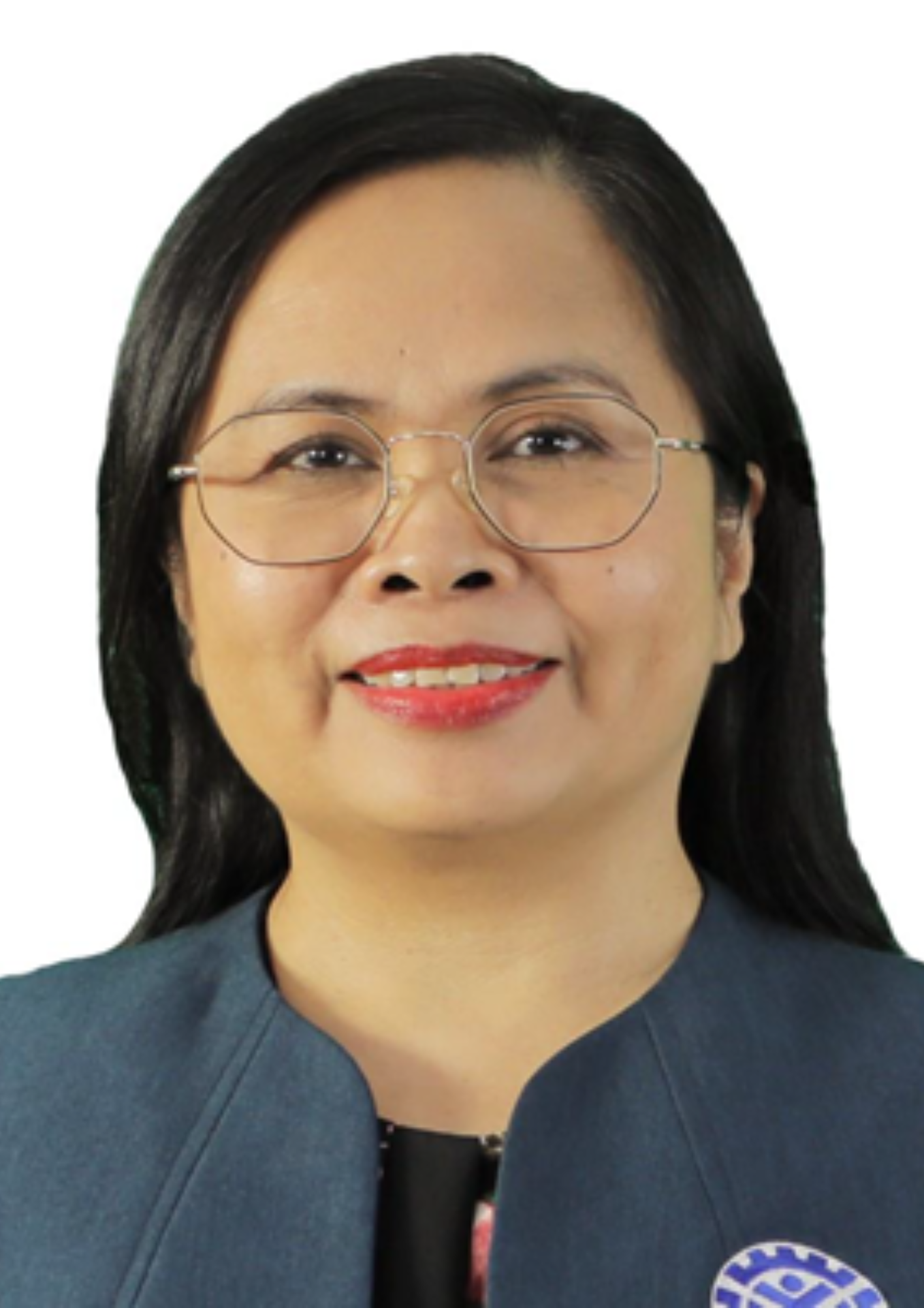 Ms. Redilyn Corsino-Agub started her career as a Science and Math teacher. Her love of computers and its related technology allowed her to bloom into a TVET leader that continually influences TVET educators in the Philippines. Ms. Agub is the first trainer to be certified by TESDA for the Competency "Developing Learning Materials for eLearning" a course under Trainers Methodology Level II for Philippine TVET. She currently leads the development of courses and management of the TESDA Online Program, the TVET platform that offers FREE technical vocational courses in the Philippines.
She authored two (2) modules and led the training of lead trainers on Trainer's Methodology Level 1, a course required of all TVET trainers in the Philippines. She is also a certified trainer of the module Develop Learning Materials for e-Learning, a module of Trainers Methodology Level 2.
In her previous assignment as the supervisor of the Curriculum and Training Aids Development Division (CTADD) of TESDA, she leads her team in policy making activities on Curriculum and Learning Systems. Among the projects she was involved in are the researches in Philippine Credit Transfer System (PCTS) and the Evaluation of the Diploma Level Curriculum which lead to the "Manual for the Evaluation of PQF Level 5 (Diploma) Programs" which she wrote for TESDA.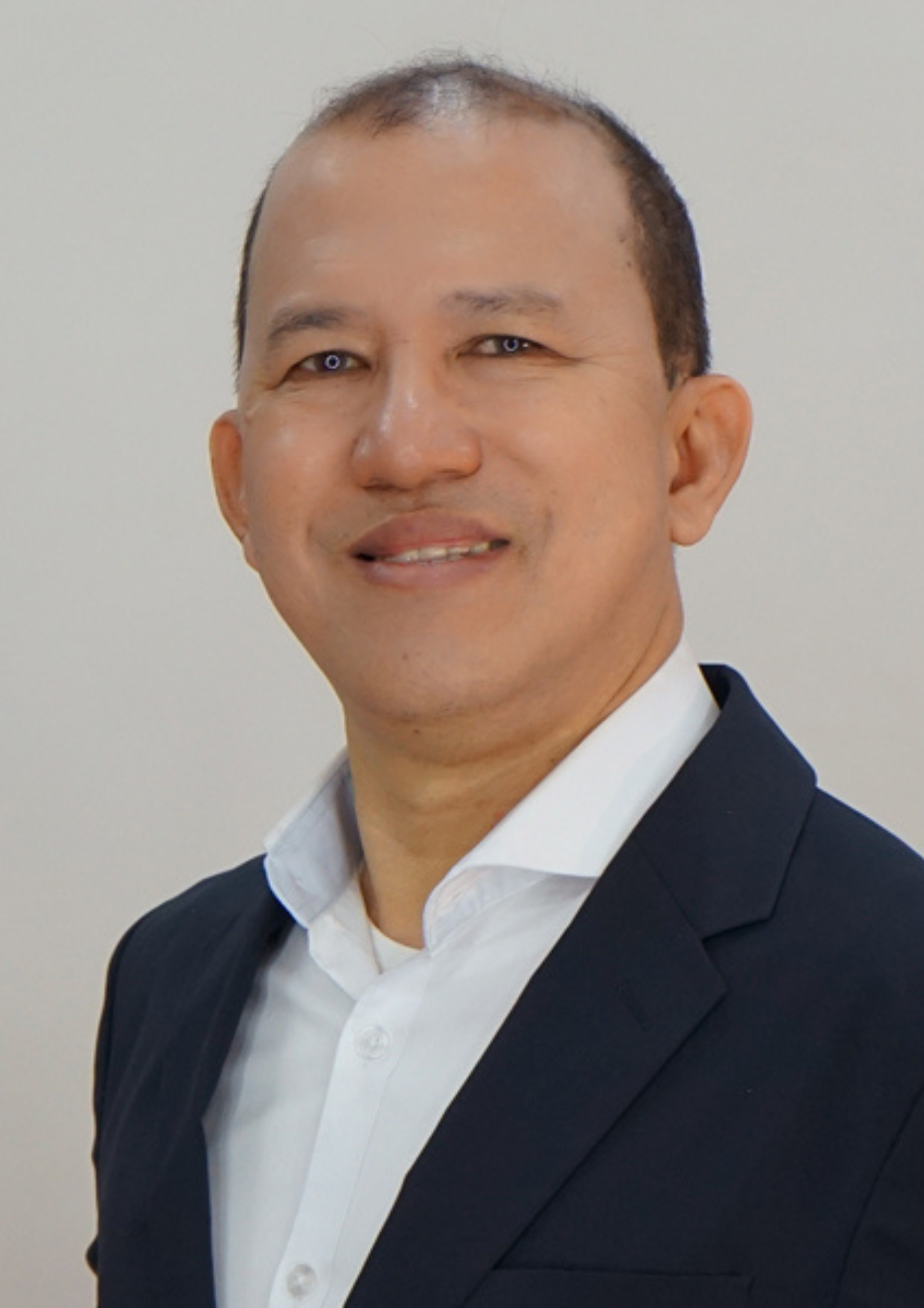 Dr. Glenn B. Gregorio Professor at the Institute of Crop Science at the University of the Philippines Los Baños and currently the Center Director of Southeast Asian Regional Center for Graduate Study and Research in Agriculture (SEAMEO-SEARCA).
His career was developed at International Rice Research Institute (IRRI) as Geneticist and Senior Plant Breeder for 29 years. He had a 3-year stint as crop breeding manager in a private Seed Company. He is a co-Founder of Binhi Inc, an agri-research start-up company on micropropagation and seed business.
To date, he has published more than 120 publications. Conferred Academician by the National Academy of Science and Technology Philippines. He is the Chair of the Technical Panel for Agriculture of the Philippine Commission on Higher Education. In 2021, he was declared as United Nations Food Systems Summit (UNFSS) Champion, and Filipino Faces of Biotechnology.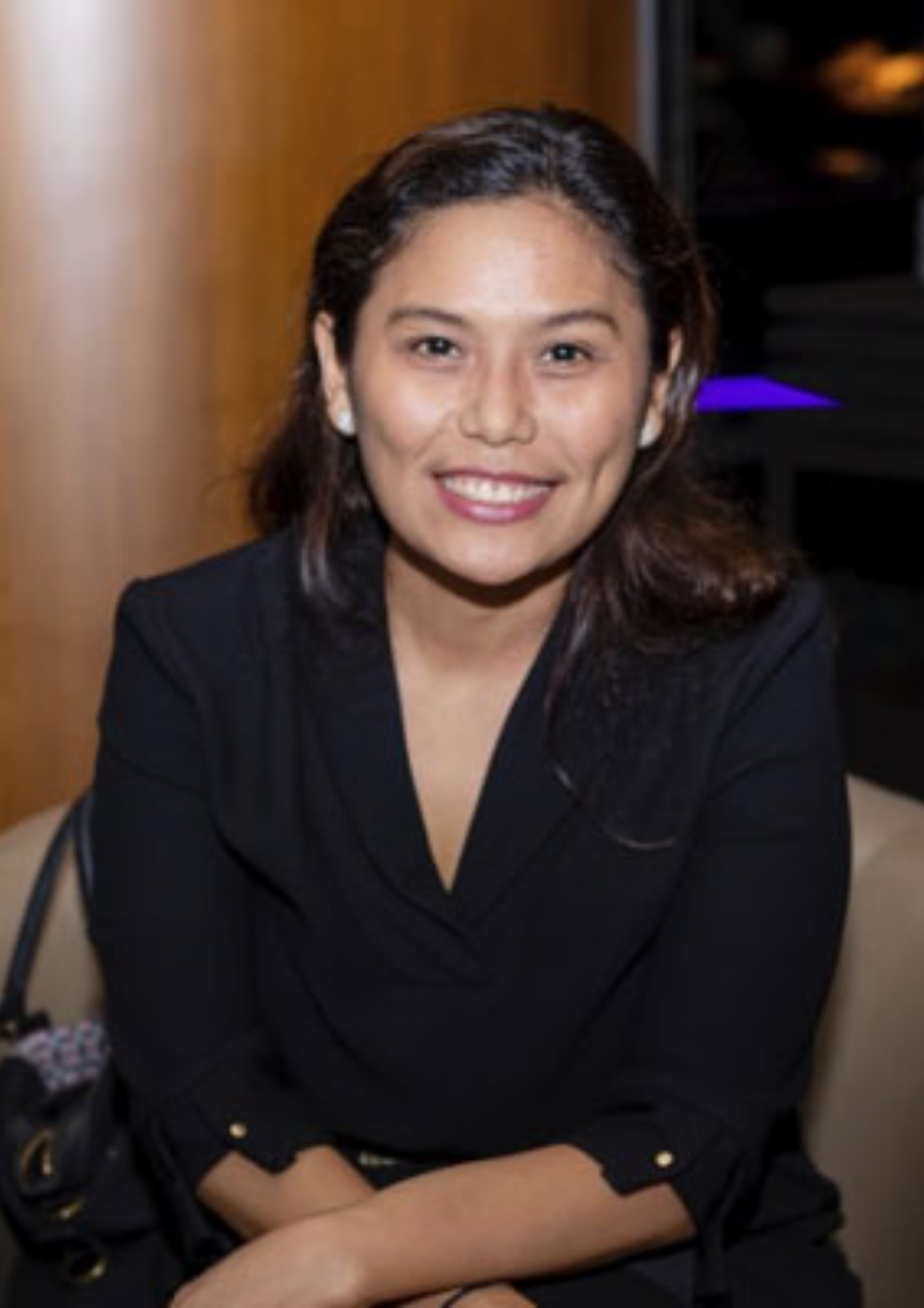 Ms. Linartes Viloria is the National Project Coordinator of the Women in Science, Technology, Engineering, Mathematics (STEM) Programme of the International Labour Organization, a specialized agency of the United Nations. The goal of the program is to encourage more girls to choose Technology courses and to help more women working in STEM-related occupations to stay and advance in tech-related industries. The program seeks to strengthen linkages between private sector firms, sectoral business associations, and technical and vocational training centers to ensure greater opportunity through higher entry, retention, and advancement of women workers in STEM-related positions. The program is supported by JP Morgan Philanthropy and is being implemented in three countries, namely, Indonesia, Thailand, and the Philippines.
Before working with the ILO, Lites was the CEO of Edukasyon.ph, an education tech startup that helps young people find the right education for the careers they aspire for. She helped build from scratch this start-up in 2013, back when startups were not yet popular. Six years later, Edukasyon.ph continues to help students and schools, both here and abroad with more than 5 million users. Prior to working in a tech startup, she worked for more than 7 years, as the Chief of the Advocacy and Publications Division of the Institute for Labor Studies, the policy research and advocacy arm of the Department of Labor and Employment (DOLE). At the Institute, she was the focal person for the Joint Programme on Youth Employment and Migration with the United Nations which focused on helping young people get information on fi nding jobs and preparing for these jobs.
Lites holds a BA in Political Science from De La Salle University, a Bachelor of Laws degree from the Philippine Christian University, and a Social Entrepreneurship Diploma from the Ateneo De Manila. She is the first Filipina to be selected for the US Department of State Women in STEM Program, alongside 50 other women from across the world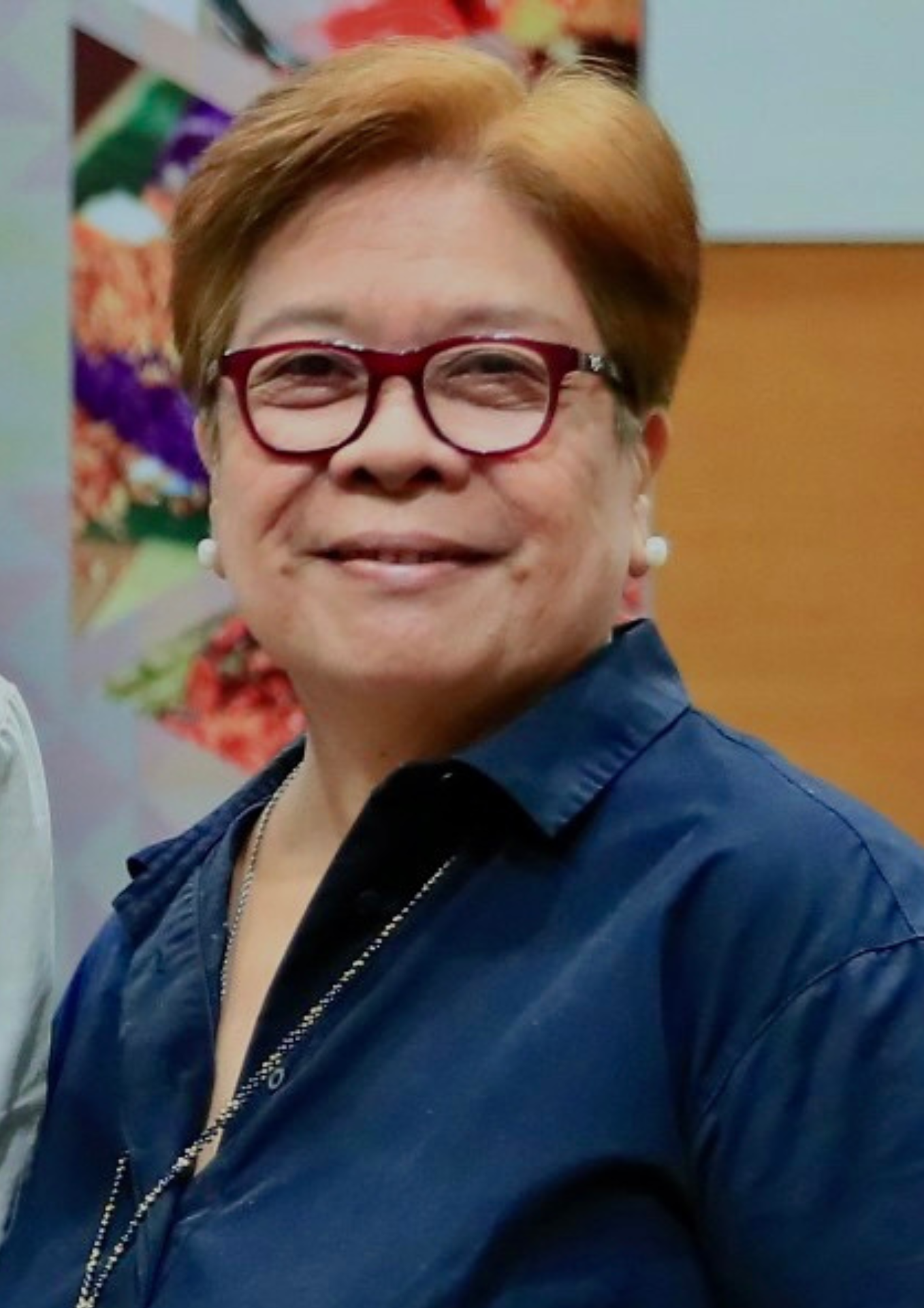 Ms. Corazón S. Alvina is the director of the Museo ng Kaalamáng Katutubò, a foundation engaged in museum development, material culture research and conservation, and cultural education.  Alvina was director of the National Museum of the Philippines (2001-2010), and director, then president of the Metropolitan Museum of Manila (1991-2001).  She holds a degree in anthropology from the University of the Philippines. She was among the founding faculty staff of the University of Santo Tomas Graduate School Cultural Heritage Management program (2000-2012), mentoring on museum concerns and issues, ethics, education and interpretation (exhibition design).
Ms. Alvina co-curated At Home and Abroad for the Asian Art Museum in San Francisco, and Filipino Artists Overseas, for the Commission for Filipinos Overseas.  In 2013, she co-curated Philippines /Archipelago of Exchange for the Musée de quai Branly in Paris, France.  She headed the Gawad sa Manlilikha ng Bayan Committee (GAMABA) of the National Commission for Culture and the Arts (NCCA), and was chairman of the Asia Europe Museums (ASEMUS) Network executive committee (2005-2007).  
Ms. Alvina is a published writer and photographer. She sits on the board of the Manila Symphony Orchestra Foundation, and is a member of the Bangko Sentral ng PIlipinas' Cultural Properties Acquisition Advisory Committee.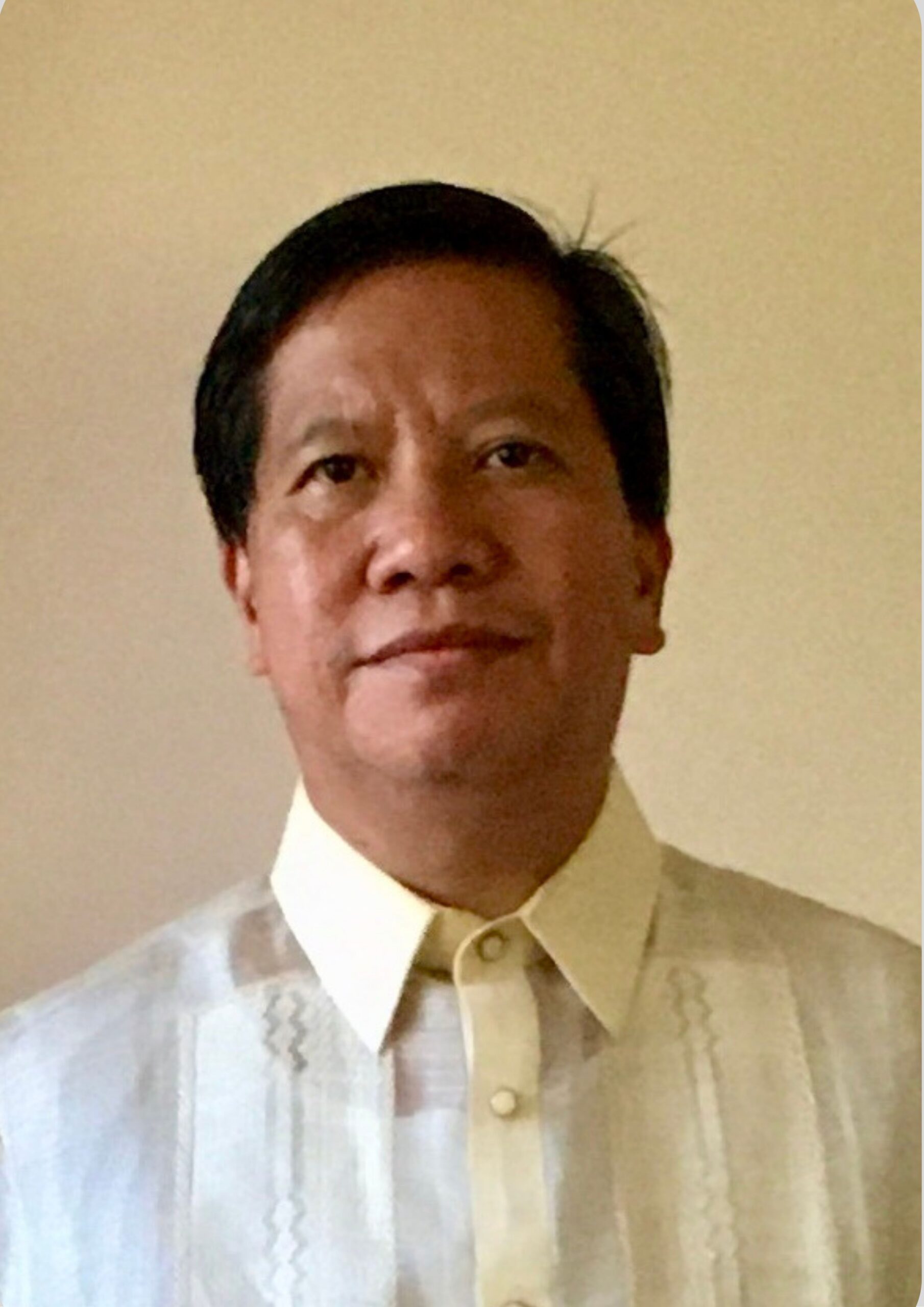 Dr. Gonzalo "Al" Serafica received his Ph.D. in Chemical Engineering from Rensselaer Polytechnic Institute ("RPI") in Troy, New York in 1997. He has over 20 years of experience with technology commercialization and intellectual property expansion.  His research focused on production optimization and product development of biomaterials both during his academic career with RPI and at Xylos Corporation where he was a co-founder in 1996 and was Vice President for R&D, VP for Intellectual Property and Technology from 2005 until 2012. Xylos Corp. is venture capital backed company that has spent more than $25 million in developing various microbial cellulose-derived medical devices. The company's products include 7 U.S. FDA cleared products, ranging from permanent implants as brain patch or dural substitute, to soft tissue replacements and adhesion barriers, and artificial skin or advanced wound dressings for treating chronic wounds. Dr. Serafica holds 10 U.S. granted patents and more than 20 international granted patents. Dr. Serafica was the principal investigator of the National Institute of Health-Small Business Innovative Research (NIH-SBIR) grant awarded to Xylos in 1997 to develop the biosynthesized cellulose wound dressing. Prior to his work on microbial cellulose, He also briefly worked in Boston, MA with Amicon, a membrane company and a division of Millipore Corporation in 1993.  
He was a registered Chemical Engineer in the Philippines after passing and obtaining 5th place in the November 1988 Board Examination. Dr. Serafica is DOST Balik Scientist in 2013-15 and is currently on an extended stay in the Philippines to initially help scientists and engineers in commercializing their technologies and expanding their intellectual property.  Dr. Serafica is also a consultant to various universities (UP System and DLSU), research and development institutions (PNRI and ITDI), funding agencies (USAID Stride), and private companies on various technology matters since 2014. He was the President of the Philippine American academy of Science and Engineering (PAASE) for 2017. In 2018, he helped bring the US NSF Innovation Corp training program to the Philippines together with DOST, DLSU and USAID Stride. He was also the private sector representative to the DOST Science education Institute, ERDT Board for MS and PhD training of STEM graduates. In 2020, he was elected to National Academy of Science and Technology as a corresponding member.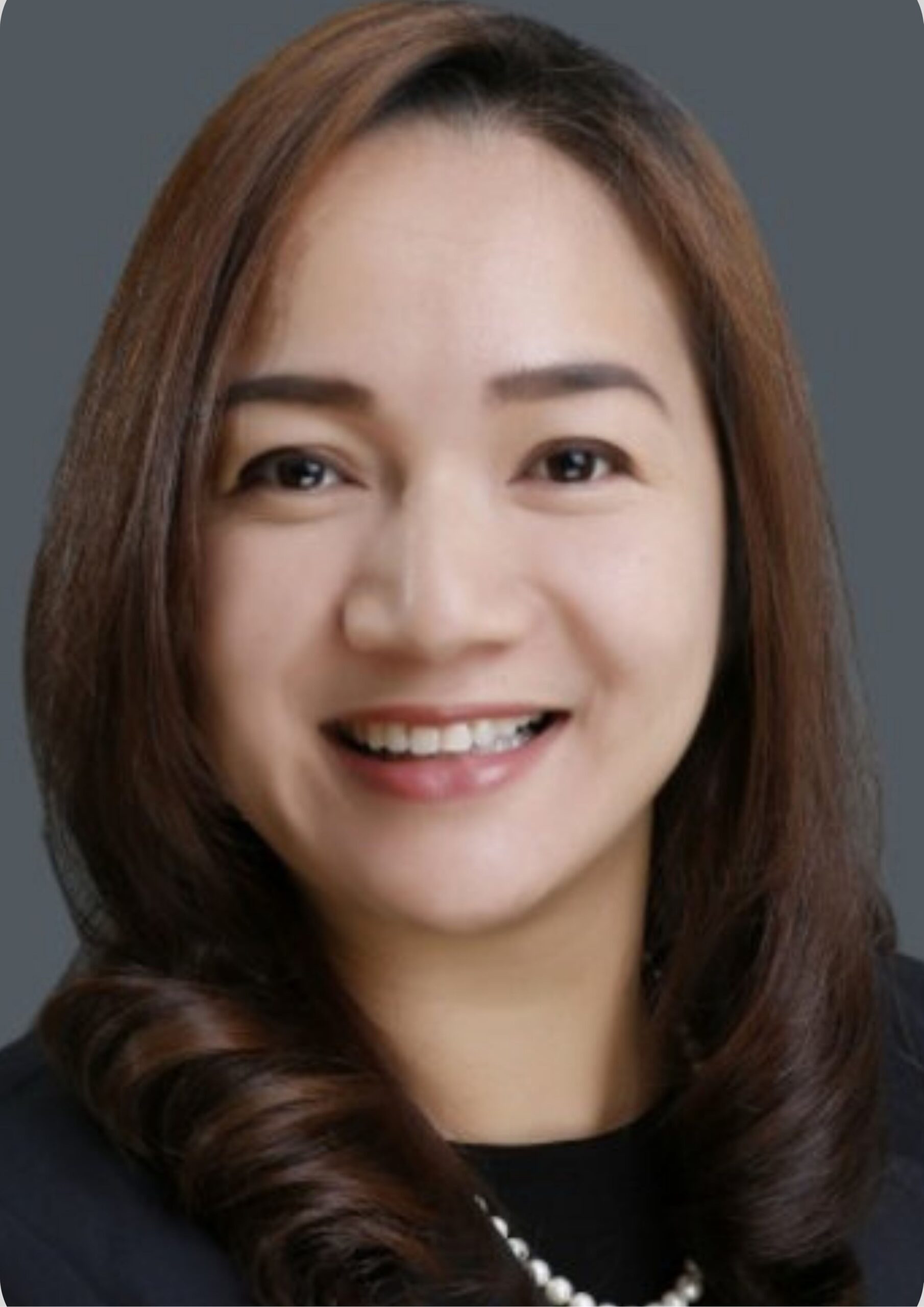 Dr. Sheryl Lyn C. Monterola
Dr. Sheryl Lyn C. Monterola is a Professor at the University of the Philippines-Diliman, College of Education. She is the Executive Director of the Center for Integrated STEM Education (CISTEM, Inc.) and one of the leaders of the Education Futures Programme, Office of the Secretary, Philippine Department of Education. She is a consultant for the STEM in TVET initiative of the International Labor Organization (ILO) Philippines and the Technical Education and Skills Development Authority (TESDA). In 2016, she was a visiting researcher at the Office of Education Research, National Institute of Education, Singapore. She holds a doctorate degree in Physics Education from the University of the Philippines-Diliman.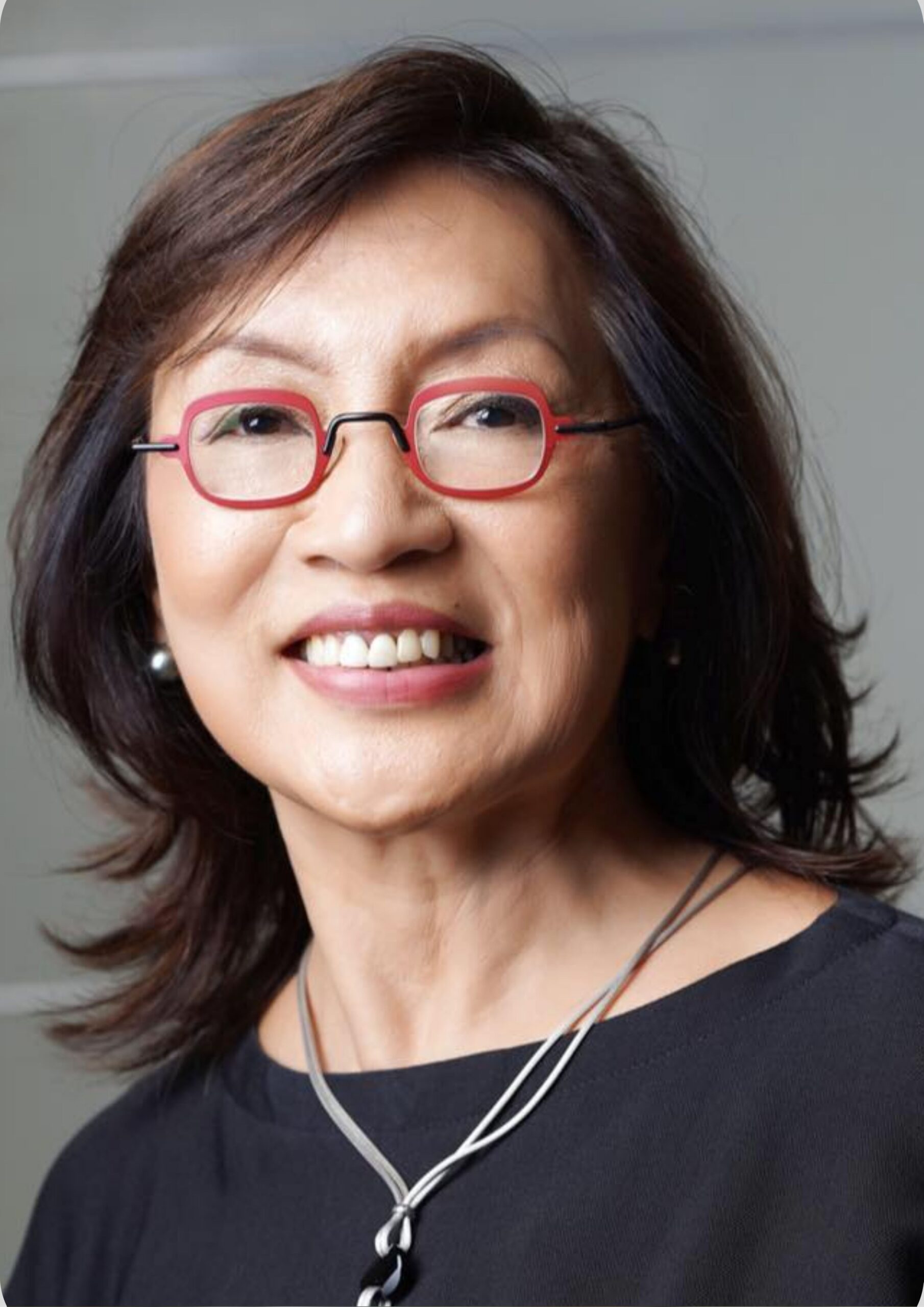 Ms. Elizabeth Aristorenas
Ms. Elizabeth Aristorenas is a Development Entrepreneur focused on making positive change through innovation and collaboration anchored on social justice. With several years of extensive business and operational experience in nonprofit management, education and social enterprise. Demonstrated expertise in all areas of organizational leadership specifically humanizing the workplace; coalition-building to address urgent major societal issues requiring systemic change; social enterprise development; and resource mobilization and sustainability planning.
Elizabeth or Lilibeth Aristorenas, is currently the Executive Director of Unilab Foundation, the corporate foundation of United Laboratories, Inc., the leading pharmaceutical/health care company in the Philippines with a strong presence in Southeast Asia. Lilibeth spearheads the social innovation lab in Unilab Foundation – incubating ideas, piloting solutions and promoting impact investments/partnerships to local and international organizations for scale and sustainability. She has positioned Unilab Foundation as the forerunner in connecting STEM education to workforce through: 1) convening the STEM Leadership Alliance in the Philippines and the USAID-funded Advanced Manufacturing Workforce which are both industry-led but closely working with the academe and government and 2) establishing the Center for Integrated STEM Education (CISTEM) that had successfully integrated STEM concepts in the technical-vocational courses.
She is also the Founding President of the Teacher's Gallery (TTG), one of the recognized leaders in advocating inclusive education and pioneering inclusive educational solutions. TTG had partnered with UNICEF and The Asia Foundation in building a network of inclusive education champions and working with the government and the legislative sector in advocating for inclusive education policies.
Lilibeth currently serves as the Board Chairman of Project Inclusion Network and the Center for Integrated STEM Trustee. She was also a member of the Board and Treasurer of the League of Corporate Foundations in 2017-2019. She is also a founding Trustee of STEM Leadership Alliance based in the United States.
Lilibeth is a graduate of the University of the Philippines, Master in Business Administration and recently selected as one of the Distinguished Alumni Awardees for 2021. She is also a graduate of the University of Massachusetts Boston, Master of Science in Human Services.