2nd INTEGRATED STEM LEADERSHIP SUMMIT IN ASIA
January 21 – 22, 2021 | Virtual Event
"Reimagining Integrated STEM Education: Amplifying Agility and Transformational Collaboration for a Post-Pandemic Asia"
*Registration will close on January 18, 2021.
Distinguished speakers from government, academe, industry and the STEM community will facilitate discussions and collaboration on various topics related to research, initiatives, curriculum models, case studies, education frameworks and more throughout the Summit.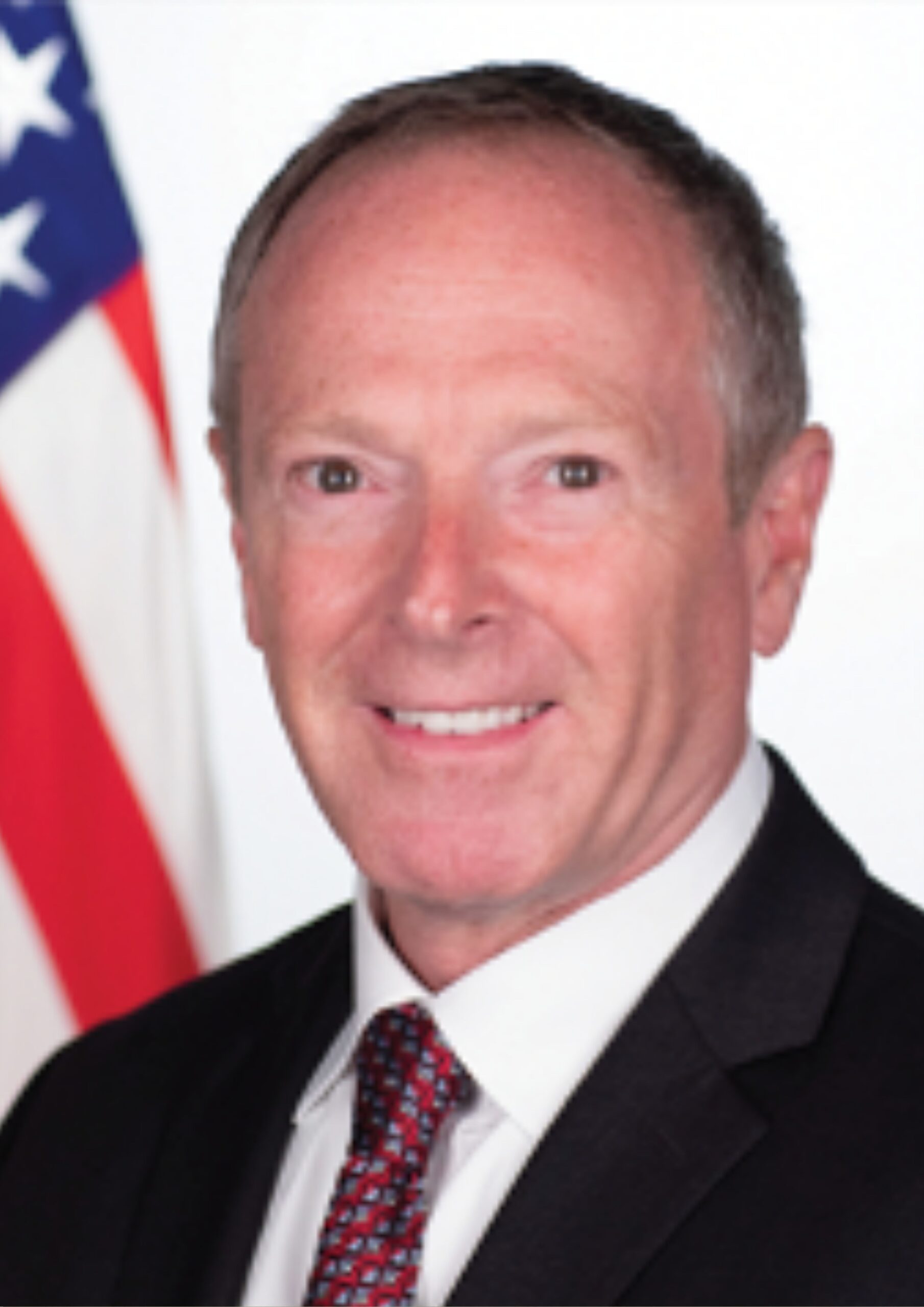 Jeff Weld, Ph.D. is Executive Director for the Iowa Governor's STEM Advisory Council, a post he's occupied since its launch in 2011. Additionally, Jeff recently completed 21 months of national service as STEM Education Policy Advisor for the White House Office of Science and Technology Policy to lead the production of America's Strategic Plan for STEM Education, a five-year plan spanning 2019 to 2023.
Dr. Weld's 2017 book Creating a STEM Culture for Teaching and Learning (NSTA Press) informed the national plan by comprehensively examining all aspects of the U.S. STEM movement, highlighting best practices and lessons learned. His practically-accumulated and empirically backed insights on programs and policies (and pitfalls to avoid) that advance STEM education are frequently sought out by regional, state, and national organizations. In 2014, the Triangle Coalition bestowed upon Jeff the STEM Champion award, and in 2013 the University of Iowa recognized Weld with the College of Education's Alumni Accomplishment Honor.
He is on extended leave from a faculty position in the Department of Biology at the University of Northern Iowa, where he was named National Collegiate Biology Teacher of The Year for four-year institutions by the NABT in 2007. Over the course of twenty years in higher education at Oklahoma State University and at UNI, Jeff secured $5 million in grant funding, published the methods textbook The Game of Science Education (Allyn & Bacon), and authored over seventy peer-reviewed research articles, essays, and book chapters on science education research and policy. His latest book on charting a national course for STEM education is due to publish in March, 2021. Through the 1990s Jeff taught secondary science in Texas, Missouri, and Iowa. Today Jeff consults and writes on STEM education, serving on several state and national boards and commissions including the National Alliance for Partnerships in Equity Education Foundation.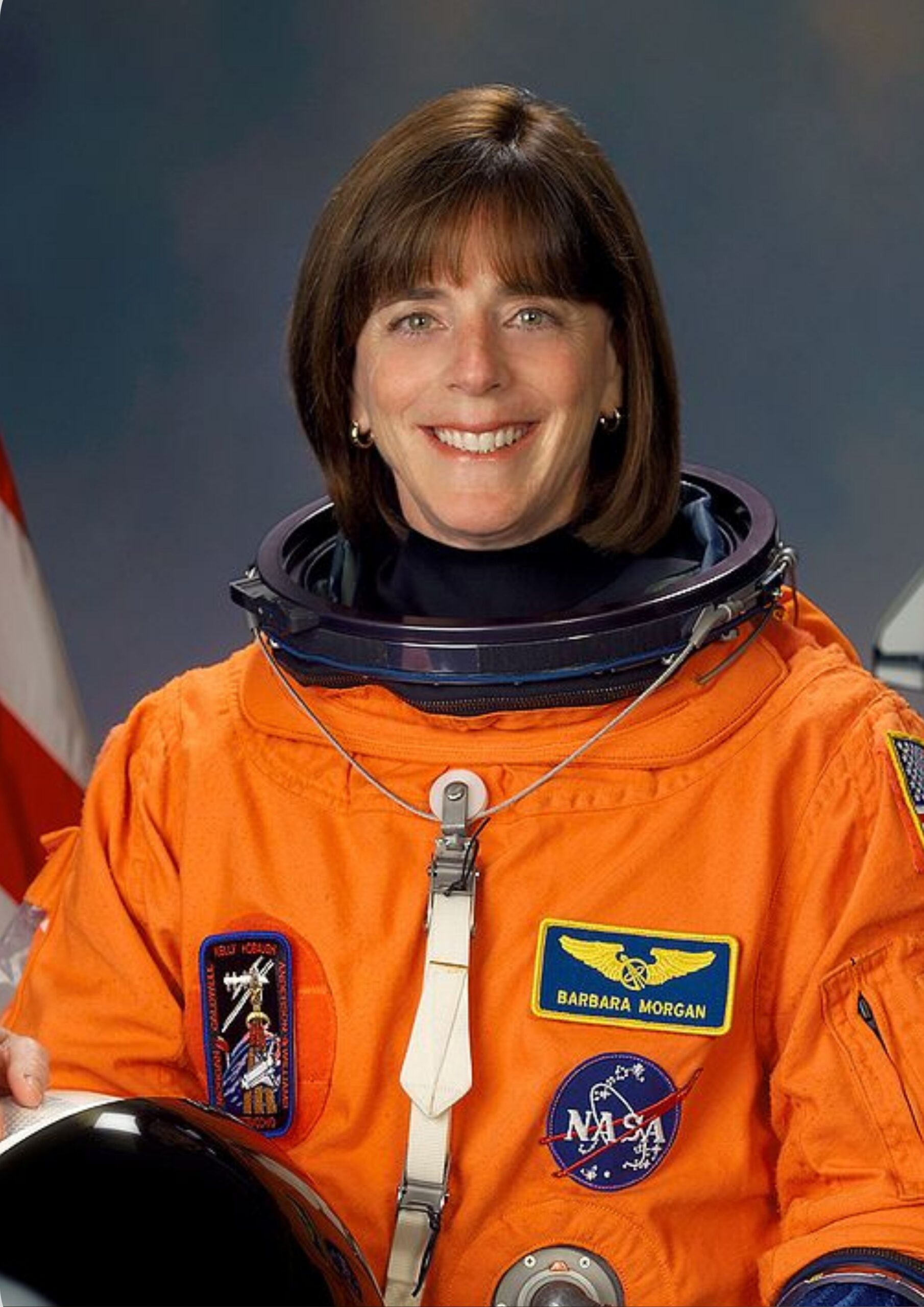 Barbara Morgan is an educator and retired NASA astronaut. She is the public elementary school teacher who trained with the Challenger crew as the back-up for Teacher in Space Christa McAuliffe, then later served as a NASA astronaut. Morgan is now Distinguished Educator in Residence, Emeritus, at Boise State University.
Morgan earned her bachelor's degree in Human Biology from Stanford University and her teaching credentials at College of Notre Dame (Notre Dame de Namur University). She taught public school for 24 years, including in the Bay Area in California, on the Flathead Indian Reservation in Montana, in a small mountain town in Idaho, and at Colegio Americano in Quito, Ecuador. In 1985, Morgan (back-up) and Christa McAuliffe (Teacher in Space) were selected to train with the space shuttle Challenger crew, for NASA's Teacher in Space Program. Following the tragic Challenger disaster, Morgan returned to her classroom teaching while taking on the duties of NASA's Teacher in Space Designee, including public speaking, educational consulting, curriculum design, and serving on the National Science Foundation's Federal Task Force for Women and Minorities in Science and Engineering.
Morgan transitioned from her 24-year career as a public school teacher to a 10-year career as an astronaut in 1998, when she was selected by NASA as a mission specialist and NASA's first educator astronaut. At Johnson Space Center, she served in the Space Station Operations Branch, in the CAPCOM Branch as prime communicator with on-orbit crews, and in the Robotics Branch, supporting current and future robotics operations on crewed missions. Morgan launched into space in August 2007, serving onboard space shuttle Endeavour (named by America's school children!) on STS-118, a 5.3 million mile, 13-day mission to help construct the International Space Station. Her duties included operating the space shuttle and space station robotic arms, serving as loadmaster, assisting the pilots with re-entry and landing, and teaching lessons from orbit to schoolchildren on Earth.
 Morgan retired from NASA in 2008 to become Distinguished Educator in Residence at Boise State University, where she represented the university and provided vision and leadership to the State of Idaho, primarily in STEM education. Her work included policy and program development, advocacy, and mentoring. Morgan continues to work with Boise State University, national and international education organizations, NASA, and non-profits. She champions a vision of STEM education that engages all students and encourages them to "dream of being astronauts, engineers, scientists, or STEM teachers."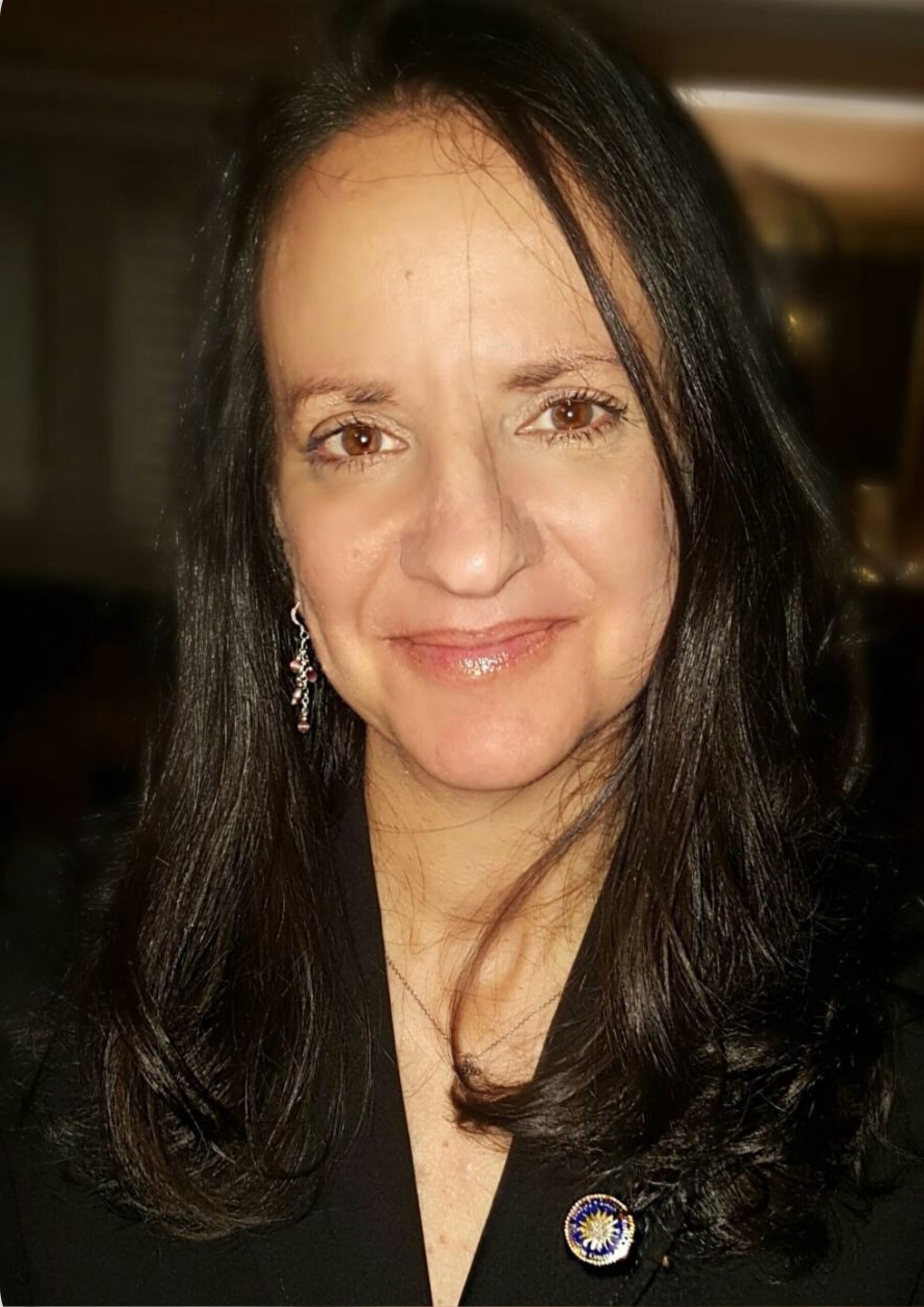 Dr. Carol O'Donnell is Senior Executive and Director of the Smithsonian Science Education Center, dedicated to transforming K-12 Education through Science™ in collaboration with communities across the globe. Carol serves on numerous boards and committees, including the Subcommittee on Federal Coordination in STEM (FC-STEM) of the US Office of Science and Technology Policy; InterAcademy Partnership Science Education Global Council (IAP SEP), the global network of science academies; and the UN Broadband Commission Working Group on School Connectivity. In her role on the Program Committee for the International Dialogue on STEM Education, Carol co-authored the position paper on STEM Education for Sustainable Development (http://bit.ly/3a3ObkS). Prior to Smithsonian, Carol was a leader at the US Department of Education as both a research and policy analyst; she has expertise in K-12 education policy, professional development, cognition and student learning, education research, and curriculum development. A former teacher, Dr. O'Donnell is on the part-time faculty of the Physics Department at George Washington University, where she earned her doctorate.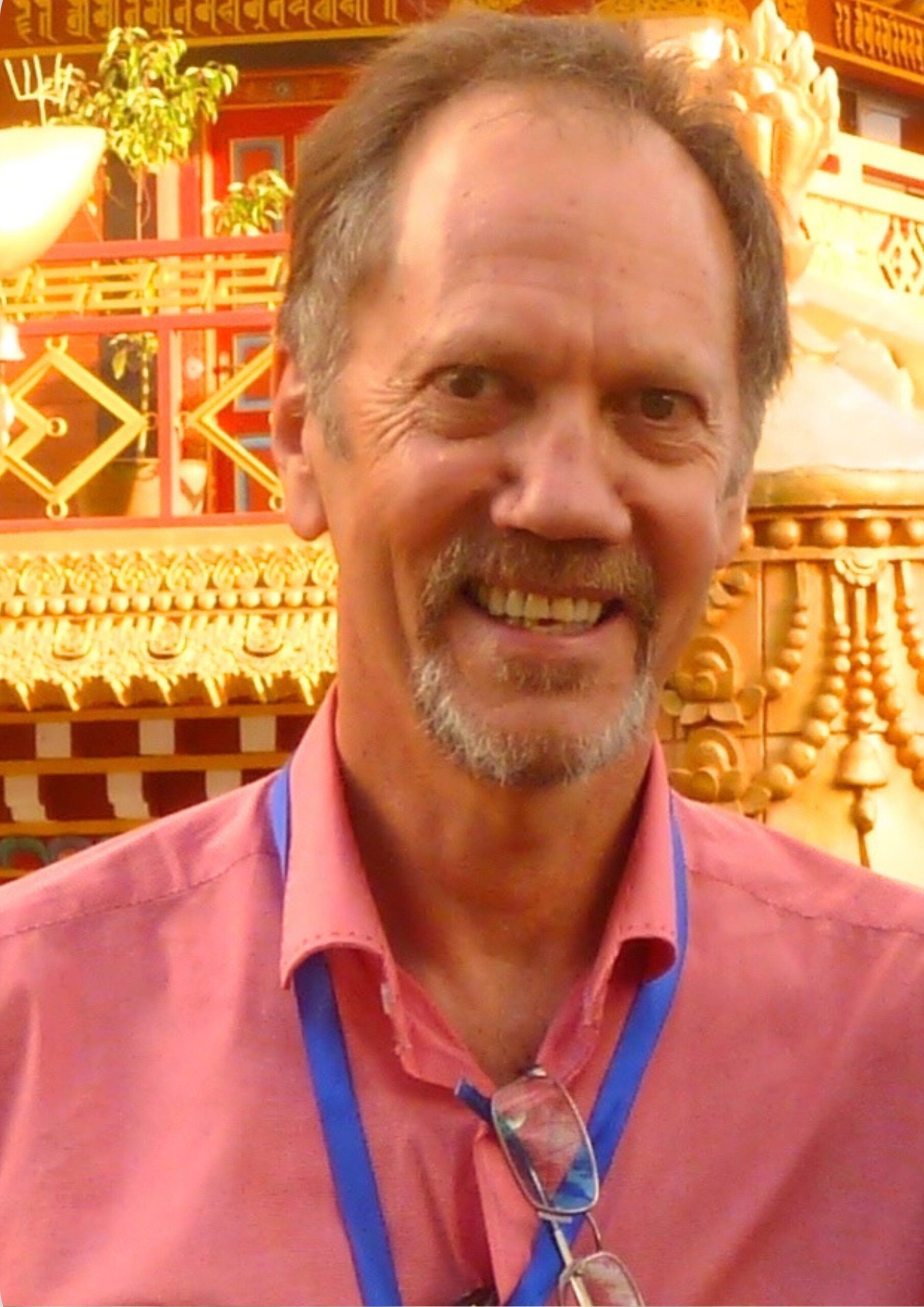 Professor Peter Charles Taylor PhD, MEd, DipEd, BSc
Peter Charles Taylor is Director of the International Transformative Education Research Network (iTERN) and Adjunct Professor at Murdoch University's School of Education. During 3 decades at Curtin University's Graduate Centre of Science and Mathematics Education, Peter developed a model of research as transformative learning that engages educators in exploring their cultural histories, reconceptualizing their professional practices, and developing their agency as inspiring leaders. Engaging stories of their transformative learning experiences are recounted in a recent book co-edited with Professor Bal Chandra Luitel:  Research as Transformative Learning for Sustainable Futures: Glocal Voices and Visions (Brill-Sense, 2019). Peter continues to support the visionary leadership of his graduates as they transform teacher education programs in universities across Asia, Africa, the Middle East and the Pacific. He shares with Dr Elisabeth (Lily Taylor) a vision of education for cultural and environmental sustainability for developing young people's ethical and spiritual values, which is the focus of their forthcoming co-edited book: Transformative STEAM Education for Sustainable Futures (Brill-Sense, 2021).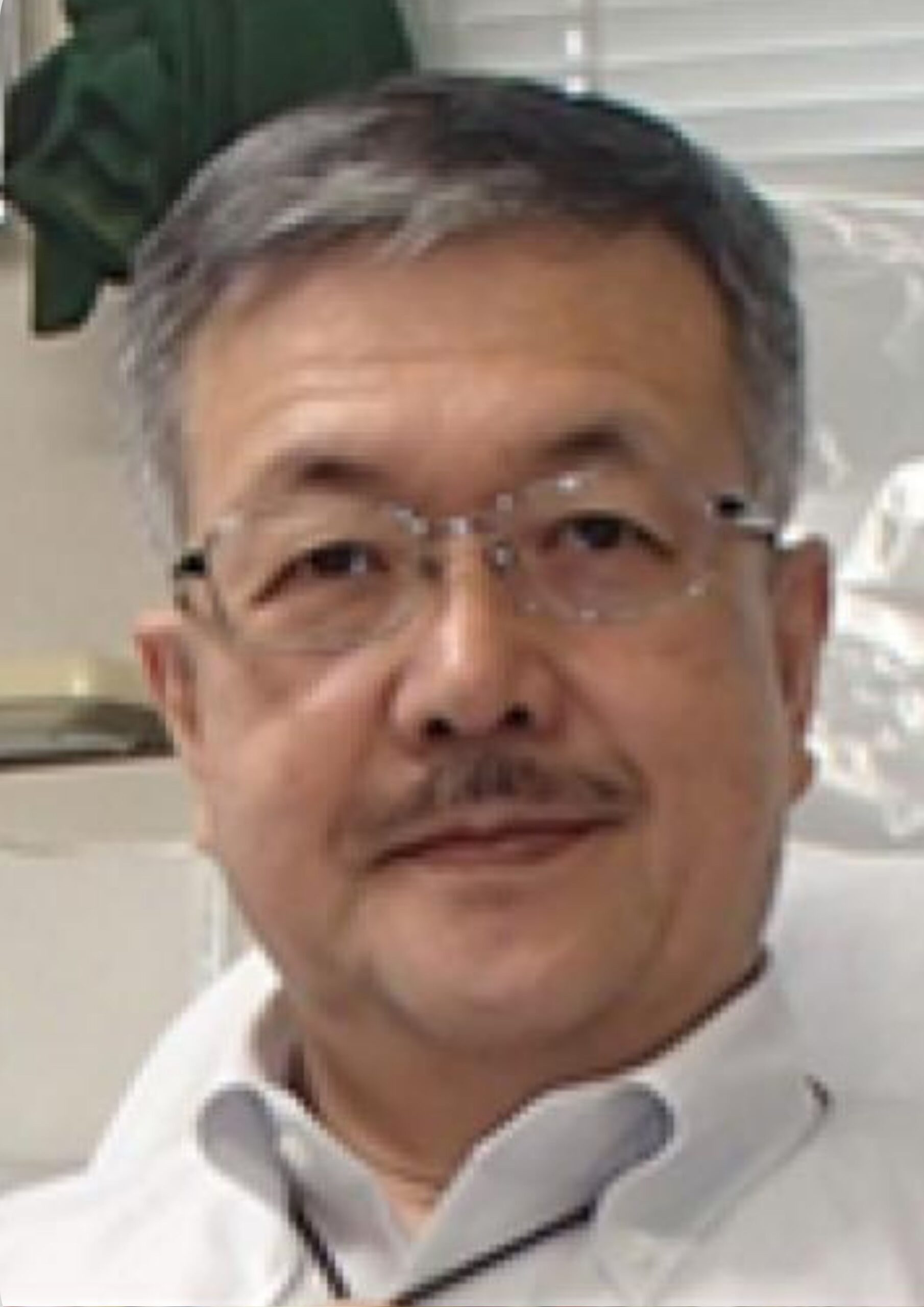 Kumano Yoshisuke, Ph.D. is the Director of STEAM Education Institute, and the Professor of Science Education, Graduate School of Science & Technology (Ph.D. Program), Informatics Section, and Faculty of Education, Shizuoka University, Japan. He got grants two times from Fulbright Programs as the Visiting Scholar, the University of Iowa in 2012 and, his Ph.D. Program in Science Education from the Univ. of Iowa in 1989-1993. His Mentor was Prof. Robert E. Yager. Now, his major interests are on STEM/STEAM Education Innovation in terms of researches and practices. He is conducting "Shizuoka STEM Academy" in the informal setting for about 50 students by the governmental grants (2019-2023). Now he is the President of East-Asian Association of Science Education and the Excutive member for Japan Society for STEM Education.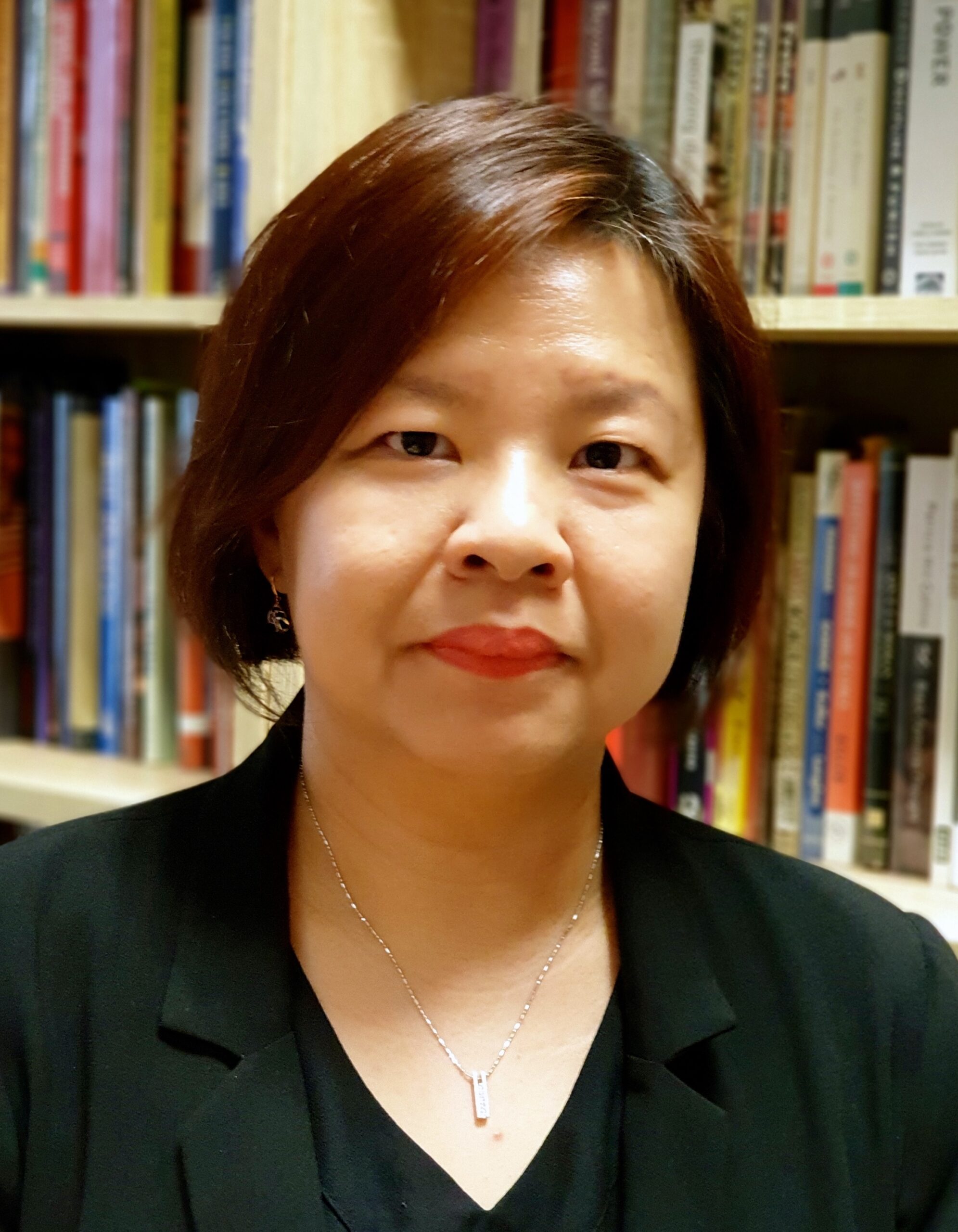 Tang Wee Teo is an Associate Professor in the Natural Sciences and Science Education (Academic Group), National Institute of Education (NIE), Nanyang Technological University, Singapore. She is also the Co-Head of the Multi-centric Education, Research and Industry STEM Centre at NIE (meriSTEM@NIE). She graduated from the University of Illinois, Urbana-Champaign, in 2011. Prior to her doctoral studies, she was a chemistry teacher in a high school and a specialised STEM school for gifted mathematics and science students. An equity scholar in STEM education, her research focuses on issues of inclusivity in classrooms with under achievers and students with special education needs. She also studies gender issues in STEM education. She is an editorial board member of Asian Women and an Associate Editor of the Asia-Pacific Journal of Science Education and Pedagogies: Am International Journal.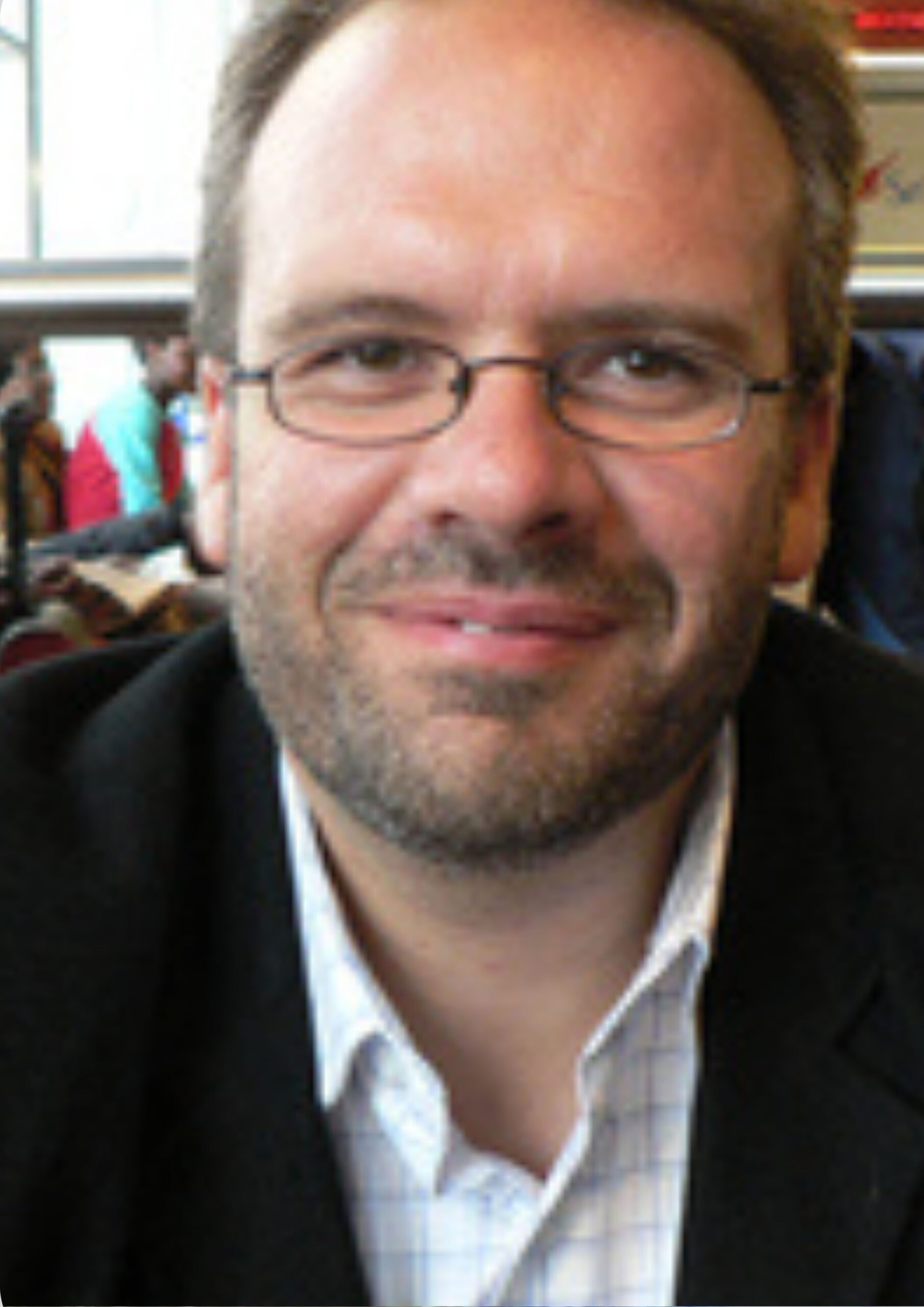 Professor Zsolt Lavicza
BA, BA, MS, MA, MPhil, PhD
After receiving his degrees in Mathematics and Physics in Hungary, Professor Zsolt Lavicza began his postgraduate studies in applied mathematics at the University of Cincinnati. While teaching mathematics in Cincinnati he became interested in researching issues in the teaching and learning mathematics. In particular, he focused on investigating issues in relation to the use of technology in undergraduate mathematics education. Afterwards, both at the Universities of Michigan and Cambridge, he has worked on several research projects examining technology and mathematics teaching in a variety of classroom environments. In addition, Zsolt has greatly contributed to the development of the GeoGebra community and participated in developing research projects on GeoGebra and related technologies worldwide. Currently, Zsolt is a Full Professor in STEM Education Research Methods at Johannes Kepler University's Linz School of Education. From JKU he is working on numerous research projects worldwide related to technology integration into schools; leading the doctoral programme in STEAM Education at JKU; teaching educational research methods worldwide; and coordinates research projects within the International GeoGebra Institute.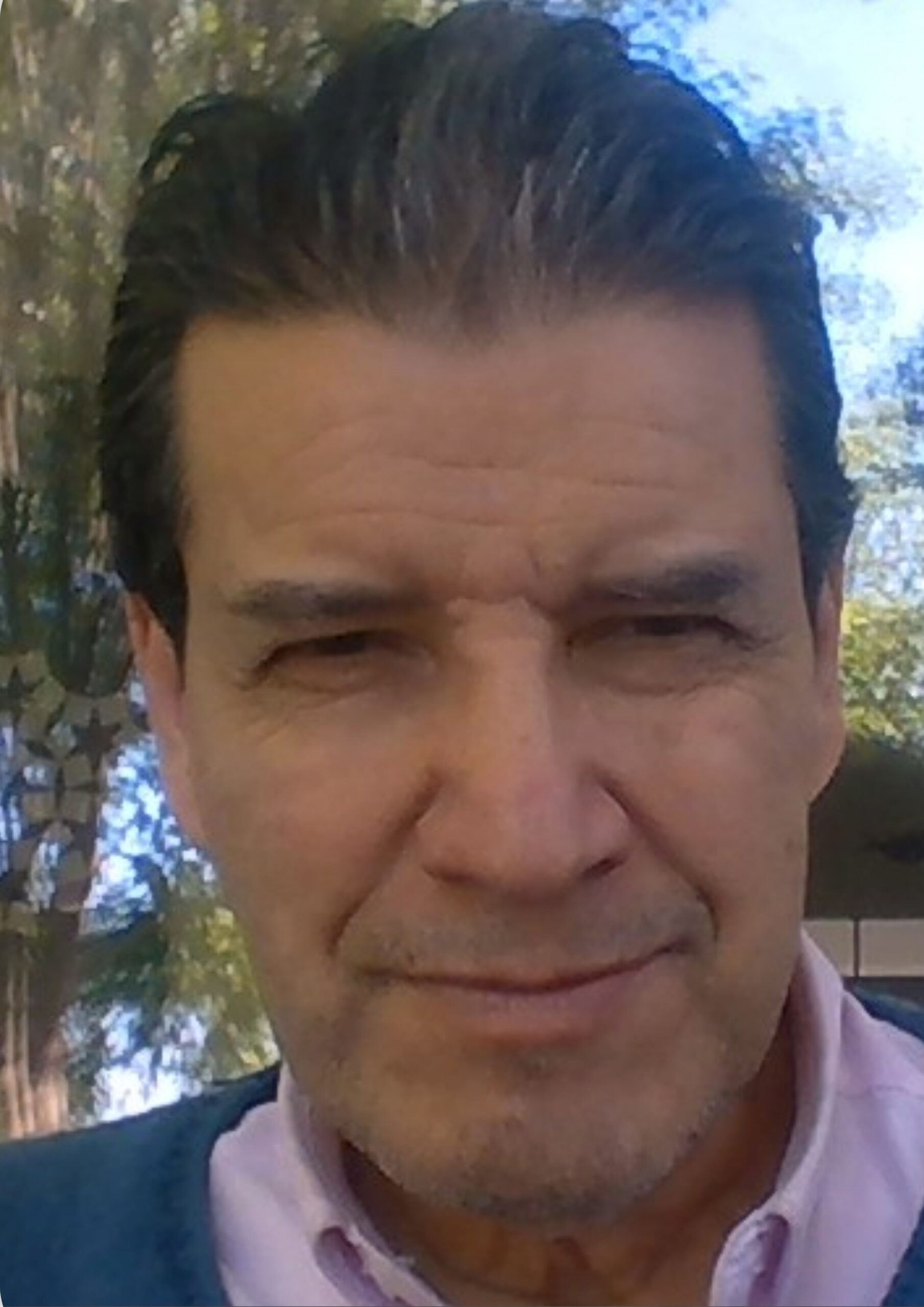 Roberto Araya is a Ph.D. in Electrical Engineering from UCLA and Full Professor at the Center for Advanced Research on Education of the University of Chile.  He has received the Best Paper Award at the 10th International Conference in Methodologies and Intelligent Systems for Technology Enhanced Learning MIS4TEL 2020, Italy, October 2020; the Best Paper Award at the 10th International Conference on Web-based Learning – ICWL 2011, Hong-Kong, December 2011; and the Best Poster Award at the 12th European Conference on Technology Enhanced Learning – ECTEL 2017 Estonia, September 2017. He has been the Director of projects with Inter-American Development Bank, APEC, IDRC Canada, AKA Finland-Conicyt.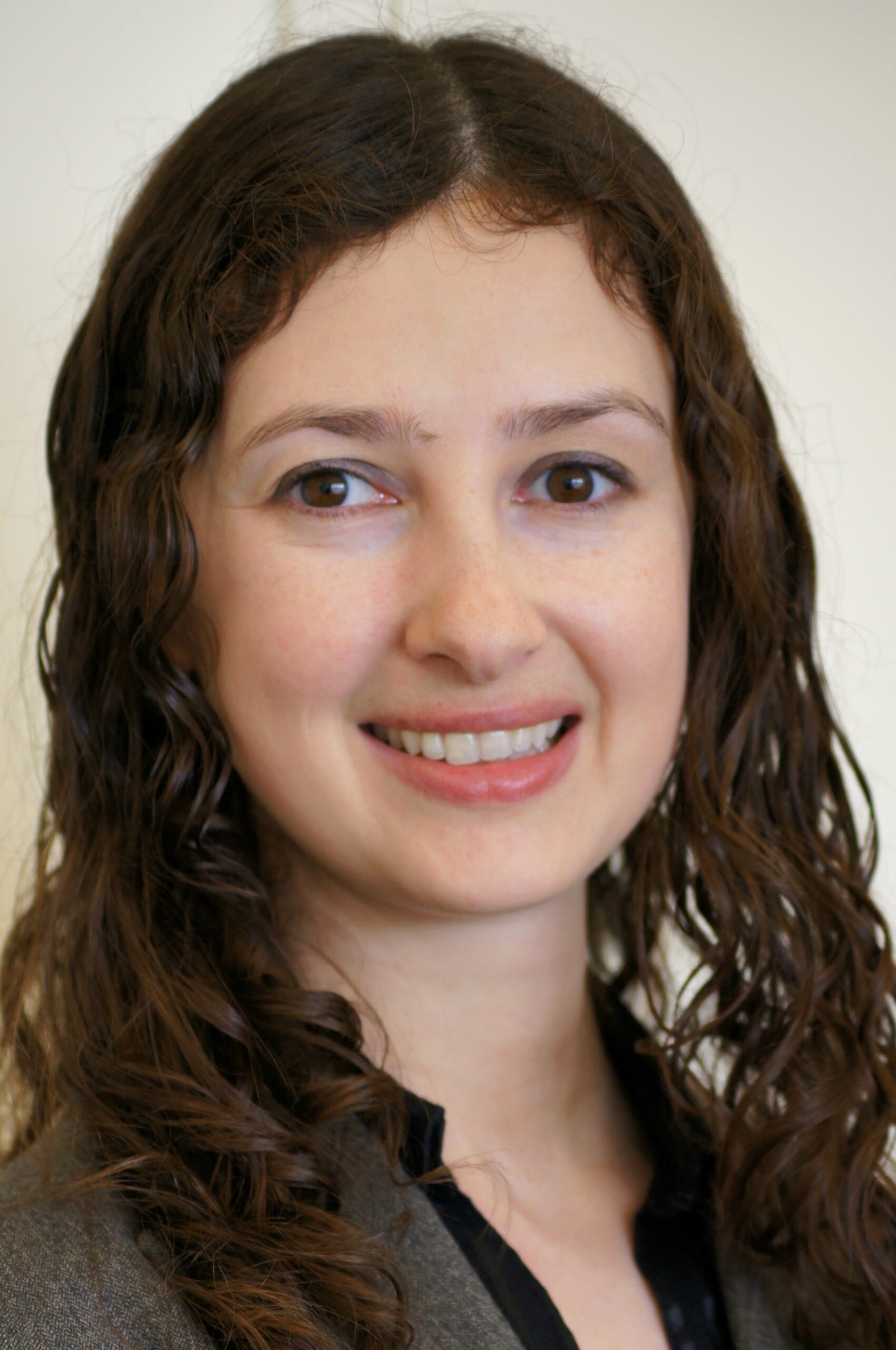 Victoria Levin is a Senior Economist in the Education Global Practice and a co-Lead of the Skills Global Solutions Group. Her current work focuses on issues related to measurement and development of socio-emotional skills, learning assessment, and innovations in adult literacy. In the past, Victoria also worked on strengthening labor market policies, challenges and opportunities of population aging, and on the performance of social safety net systems. Her regional experience spans multiple countries in the Eastern Europe and Central Asia region as well as in the Middle East and North Africa region. Outside the Bank, Victoria's experience includes being a National Bureau of Economic Research (NBER) Fellow, as well as a Junior Fellow at Carnegie Endowment for International Peace in Washington, DC. Victoria holds a Ph.D. in Public Policy from Harvard University.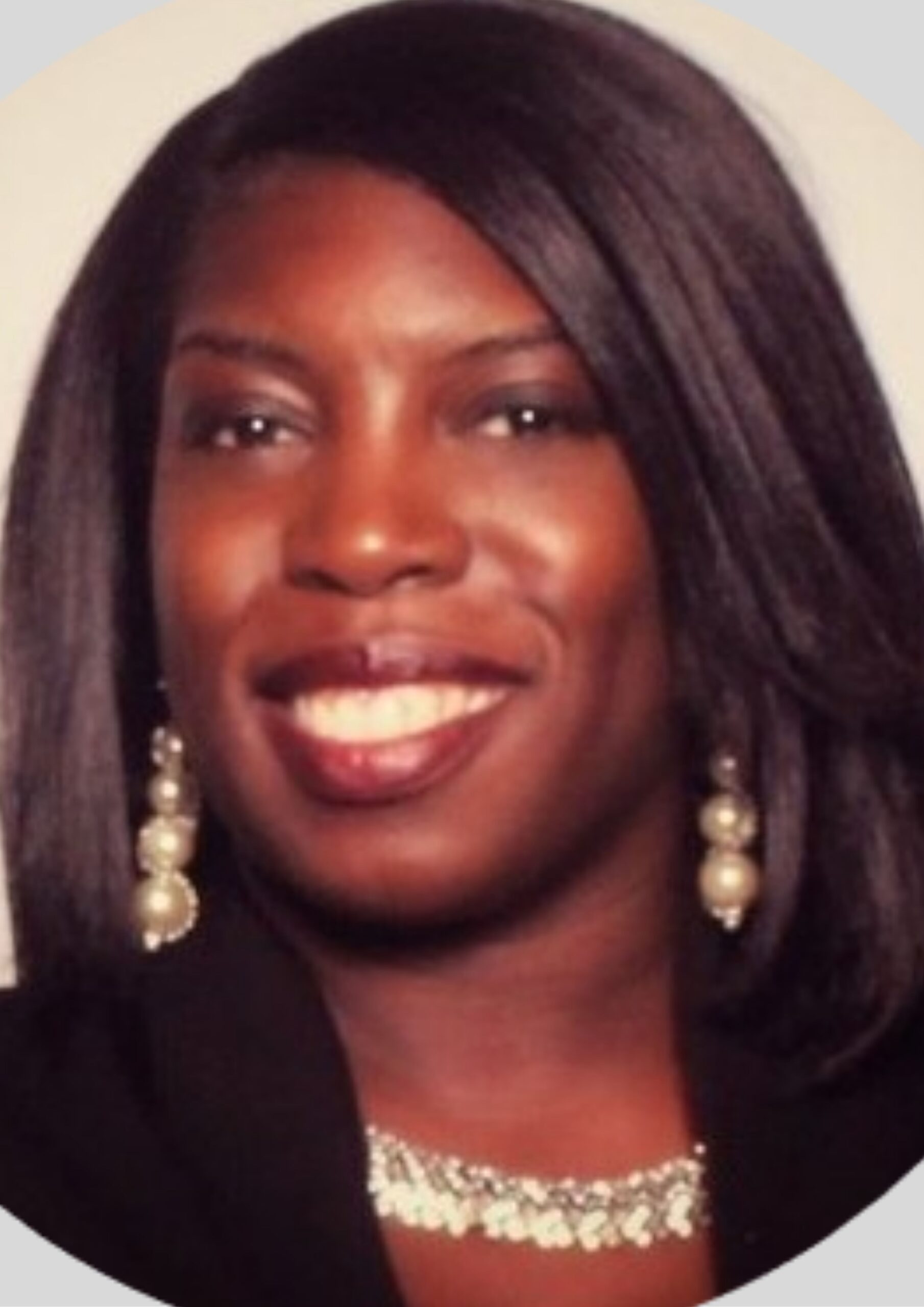 Geraldine Gooding is a change agent in STEM whose career spans over 15 years in various fields from  engineering to urban planning to education. Currently Ms. Gooding is the Manager of Strategic Projects,  PreK-12 Activities and Diversity Initiatives at the American Society for Engineering Education. In this position, Ms. Gooding leads projects that seek to increase diversity in the engineering field especially in  academia and improve PreK-12 teacher development programs.  
Starting her professional career as a Quality Engineer at General Electric (GE) and after a number of  years working in various engineering environments, Ms. Gooding transitioned into education where she  sought to broaden her impact on engineering education on the PreK-12 and postsecondary levels. Ms.  Gooding has a passion for promoting innovative and effective STEM education methods. Because of Ms. Gooding's passion for promoting innovative and effective STEM education methods, she started G3 Innovations, LLC where she develops engaging and culturally relevant curriculum.  She also teaches elementary after school enrichment classes in structural engineering bringing in real world examples.
Outside of work, Ms. Gooding has held leadership positions and volunteered in various organizations such as  Women/Girls in Technology, Engineers Without Borders, and Your Time for Creative  Empowerment Inc. where she is currently the Director of the Youth Peer Leadership Council. She serves her local area as a DC STEM Network Ambassador and sits on the Board of Directors for Capital Area  Robotics Education (CARE). She especially enjoys mentoring and empowering youth from elementary to high school to reach their highest potential.  Ms. Gooding holds a Bachelor of Science in Applied Mathematics and Statistics as well as a Master of Science in Technological Systems Management from Stony Brook University. She received Master degrees in Systems Engineering and in City and Regional Planning from the University of Pennsylvania. She is also a Certified Scrum Master.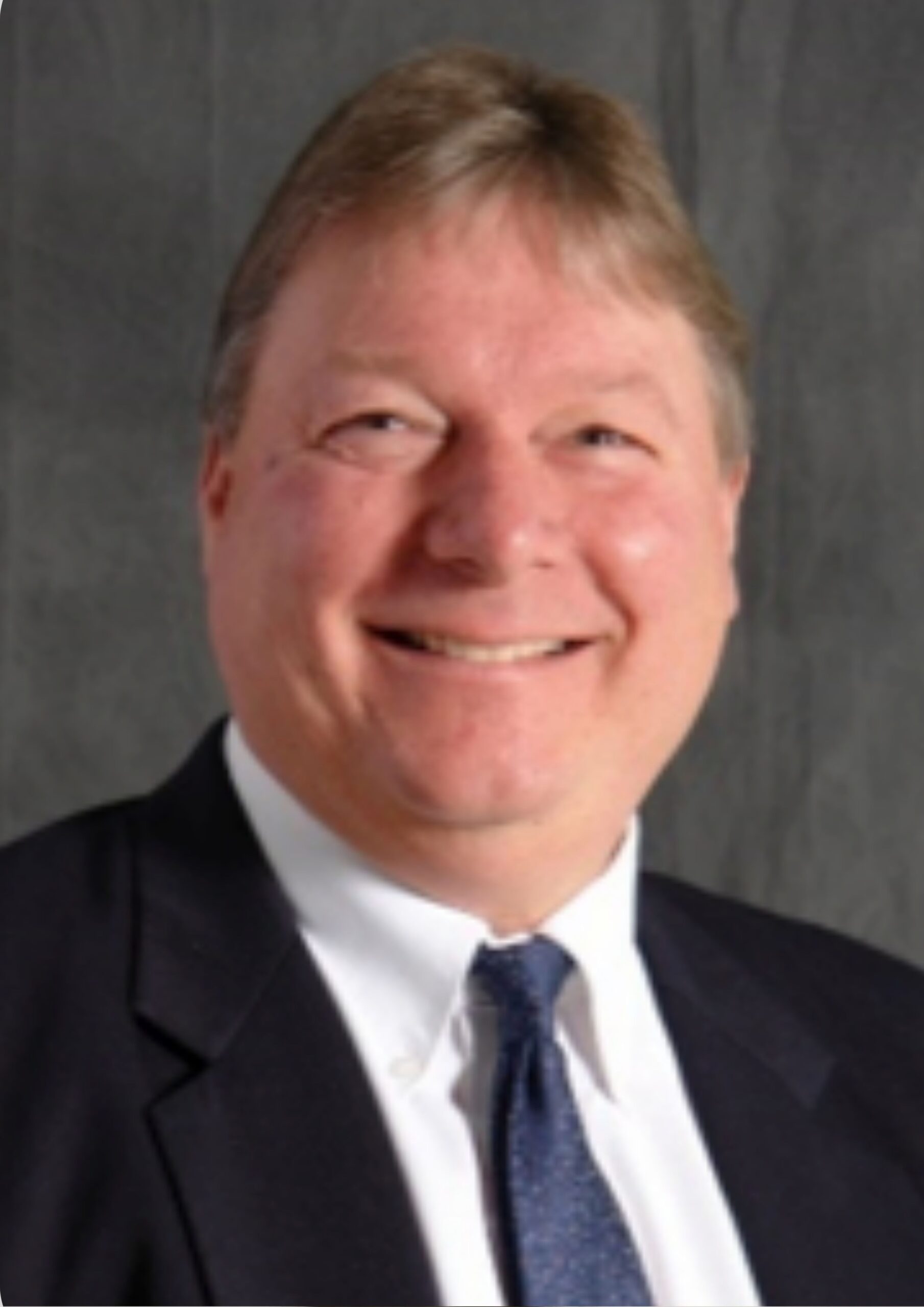 Edward M. Reeve is a professor and teacher educator in the area of Technology and Engineering Education (TEE) in the department of Applied Sciences, Technology and Education at Utah State University (USU) in the U.S. Dr. Reeve has been at USU since 1987 where he has worked to advance knowledge in the fields of Technology and Engineering Education and Career and Technical Education (CTE). His professional interests, research, and numerous publications and presentations have been in areas related to educational standards, curriculum development in science, technology, engineering, and mathematics (STEM) education, competency-based education, and improving teaching and learning. He is a former Fulbright Scholar (Thailand), Fulbright Senior Specialist (Thailand), and American Council on Education (ACE) Fellow. He has experience as a secondary education teacher, a university administrator, and is a recent past president of the International Technology and Engineering Educators Association (ITEEA – www.iteea.org). He is also a past president of the Council on Technology and Engineering Teacher Education (CTETE – www.ctete.org).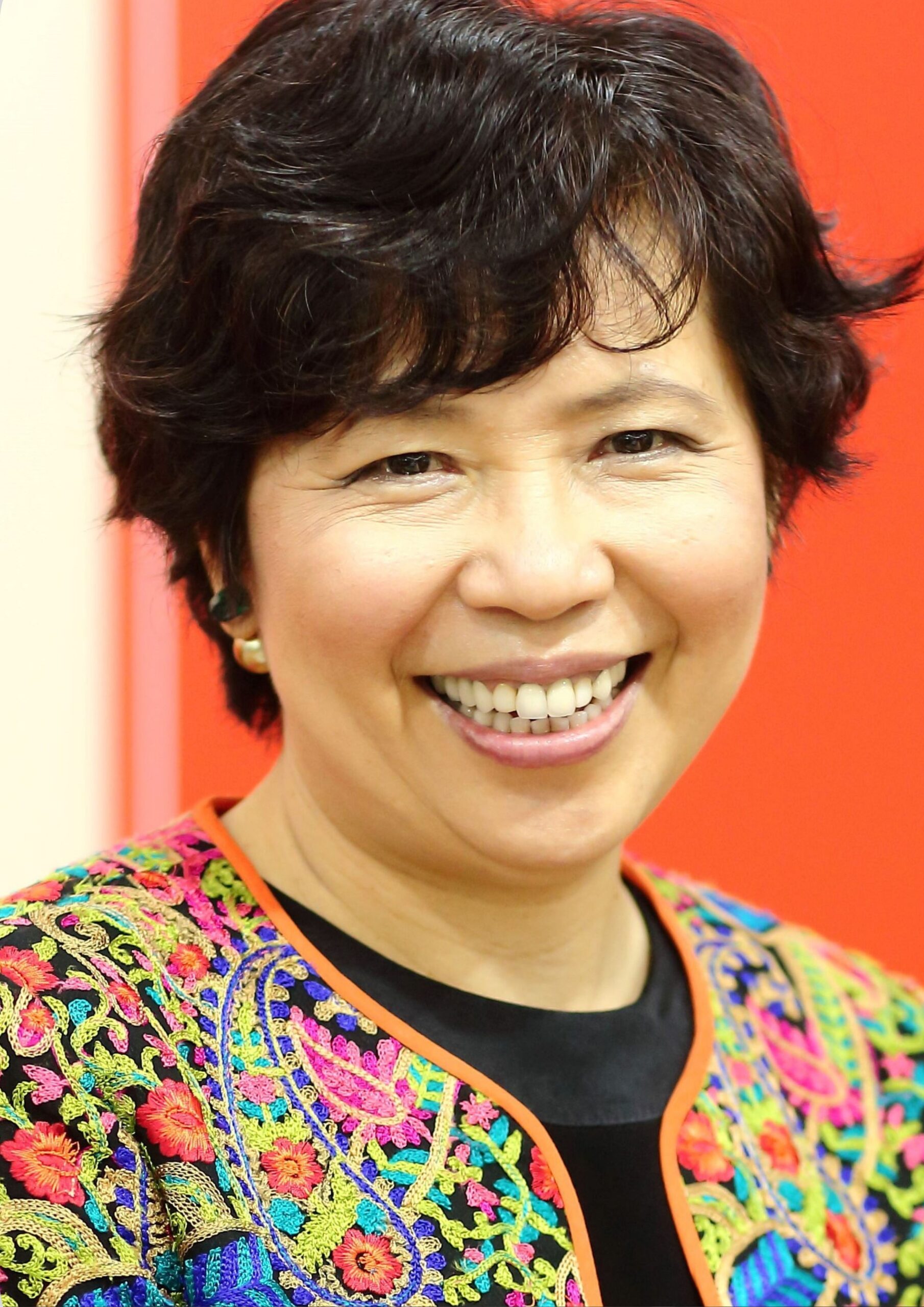 Dr. Kessara Amornvuthivorn
Since 2005, Dr. Amornvuthivorn has used her private sector and entrepreneurship experience to successfully organize and manage large-scale education projects throughout Thailand and Lao PDR. Her professional interests focus on promoting use of evidence-based policies and practices in enhancing the capacity of human resource development especially in basic education leading towards increased social and economic prosperity. Dr. Amornvuthivorn received her PhD in development administration from The Graduate School of Public Administration, National Institute of Development Administration (NIDA). During 2015-2019, she led the STEM Component of the Chevron Enjoy Science Project, a 1 Billion US$ project, collaborating with 15 university partners as well as educational leaders and teacher leaders from 600 schools to improve instruction in STEM subjects. In November 2019, she helped establish SEAMEO STEM-ED positioned as a regional research and capacity-building Centre of excellence for STEM Education that advocates and supports evidence-based policy and practice in Southeast Asia. 
In July 2018, Kessara Amornvuthivorn co-taught in the MALC 804 Curriculum Implementation and School Improvement course, jointly offered by  the National Institute of Education (NIE), Nanyang Technological University, Singapore, and Teachers College (TC), Columbia University, New York. During 2011-2013, She assisted researchers from Teachers College conducting monitoring and evaluation for two large-scale educational projects in Thailand studying the impact of teacher and principal professional development with enhanced curriculum materials on classroom practices and student performance.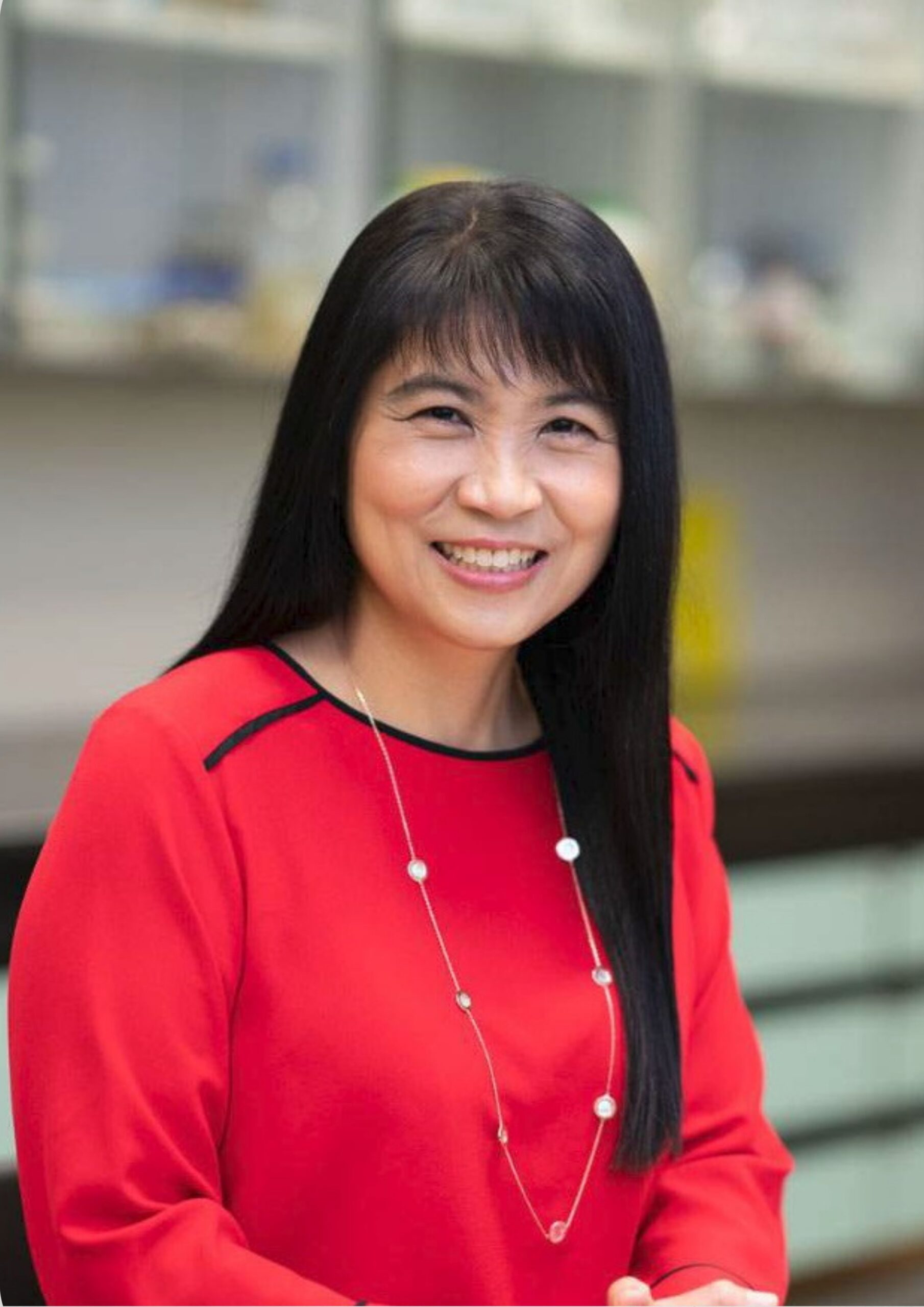 Tan Aik Ling is an associate professor at the Natural Sciences and Science Education (NSSE) academic group at the National Institute of Education. She is the Deputy Head for Teaching and Curriculum Matters at NSSE and a founding member of meriSTEM@NIE. As an education researcher, she has a keen interest in the development of scientific literacy among students. She has a diverse research portfolio that includes science teachers' professional development, science classroom interactions and STEM education. She has published 46 peer reviewed journal articles, 22 book chapters, co-edited three books and given numerous talks on different aspects of science education in Singapore and internationally.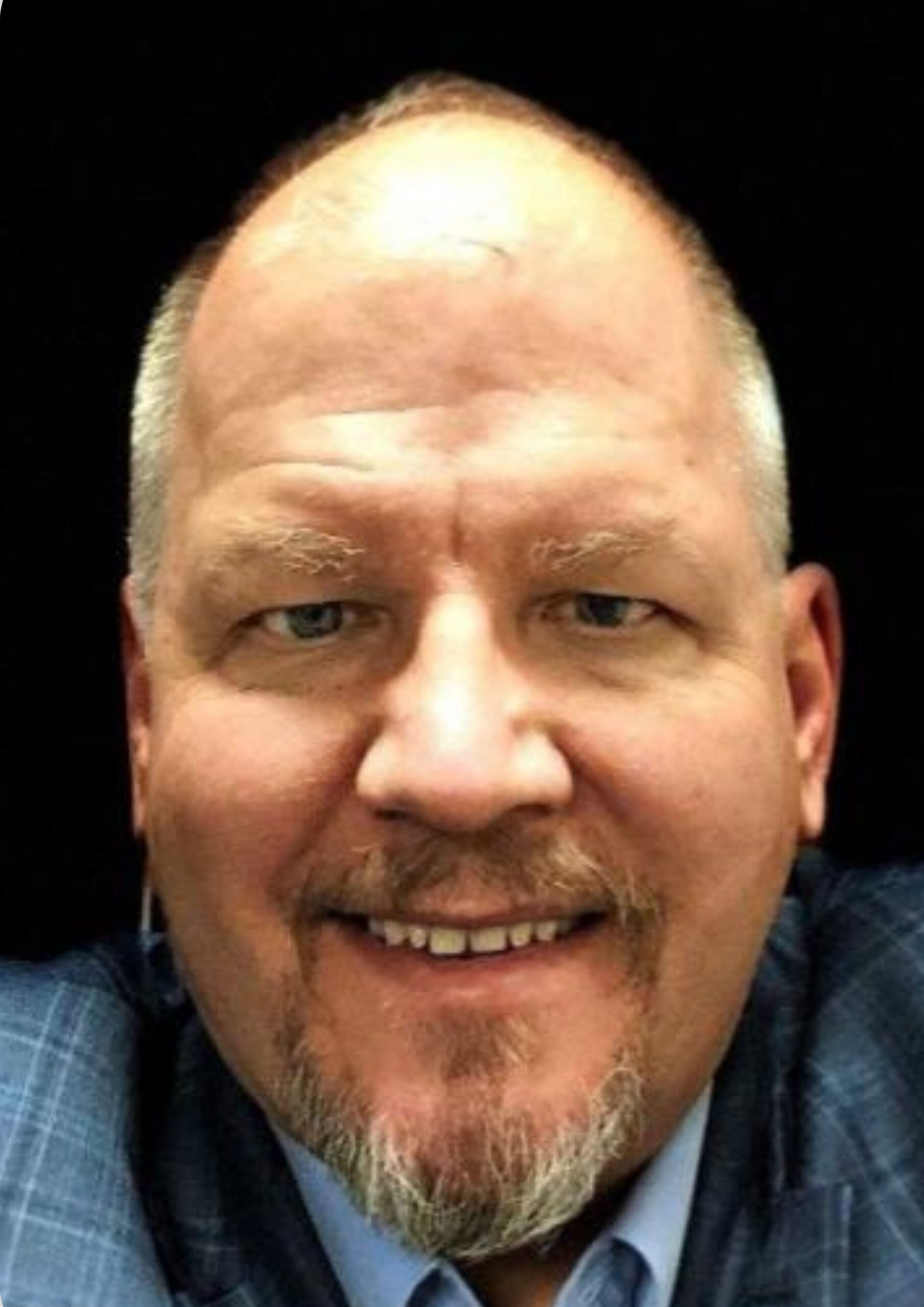 Dr. David Barnes is the Associate Executive Director of the National Council of Teachers of Mathematics (NCTM) and the senior mathematics educator.  NCTM is the largest mathematics education membership organization dedicated to supporting mathematics teachers, teacher educators, teaching and learning at Pre-K through grade 12. 
Dr. Barnes leads the Research, Learning and Development division of NCTM which is responsible for the Journal for Research in Mathematics Education, the design and development of NCTM's professional development offerings, the NCTM Research Conferences, NCTM's Linking Research and Practice initiative, and NCTM's advocacy and public relations work. He has been the staff lead and on writing teams for multiple NCTM's landmark publications including Catalyzing Change in High School Mathematics: Initiating Critical Conversations, and Principles to Actions: Ensuring Mathematical Success for All.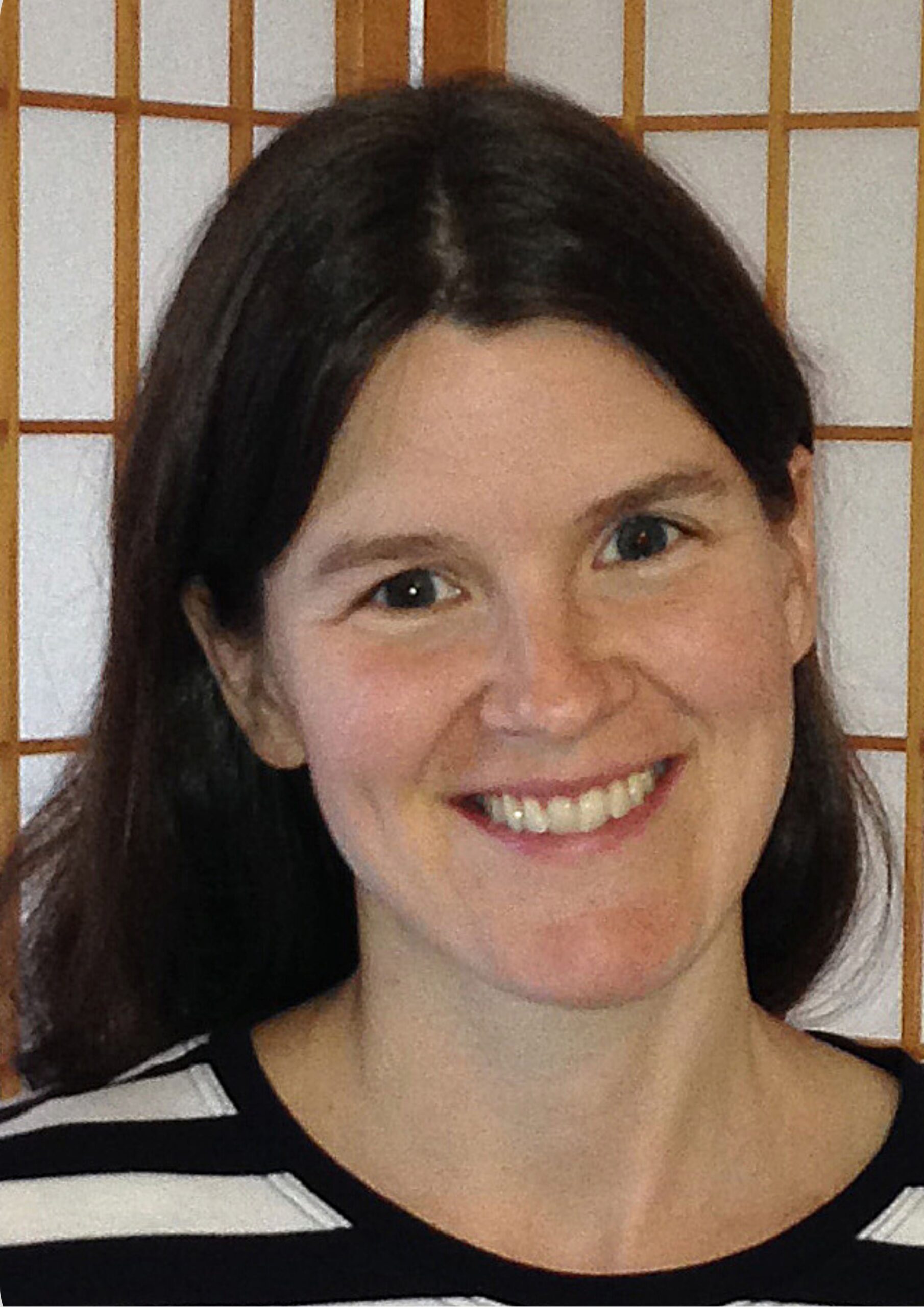 Heather Singmaster is Director of CTE and GCEN in the Center for Global Education at Asia Society. Her work focuses on international benchmarking and integrating global career readiness skills into Career Technical Education (CTE) programs as well as state and national policy. Heather leads the Global Cities Education Network (GCEN), an international network of cities focused on best practice sharing in education. 
 She speaks and writes regularly on global education, including as the host of Education Week's Global Learning blog for eight years. In partnership with ACTE and Advance CTE, she created Global Competence Through CTE – a set of online professional development modules and resources to support CTE educators to integrate future-ready skills into their classrooms through the use of global project based learning. In fall of 2019, an additional set of modules, Career Readiness in a Global Economy: STEM and CTE, to support the teaching of globally focused CTE embedded with STEM content, was released.
 Heather previously worked at the Council on Foreign Relations, the American Association for the Advancement of Science, and the Office of the United States Trade Representative. She holds a Masters degree focused in Anthropology from New York University and a Bachelors degree in International Affairs from George Washington University.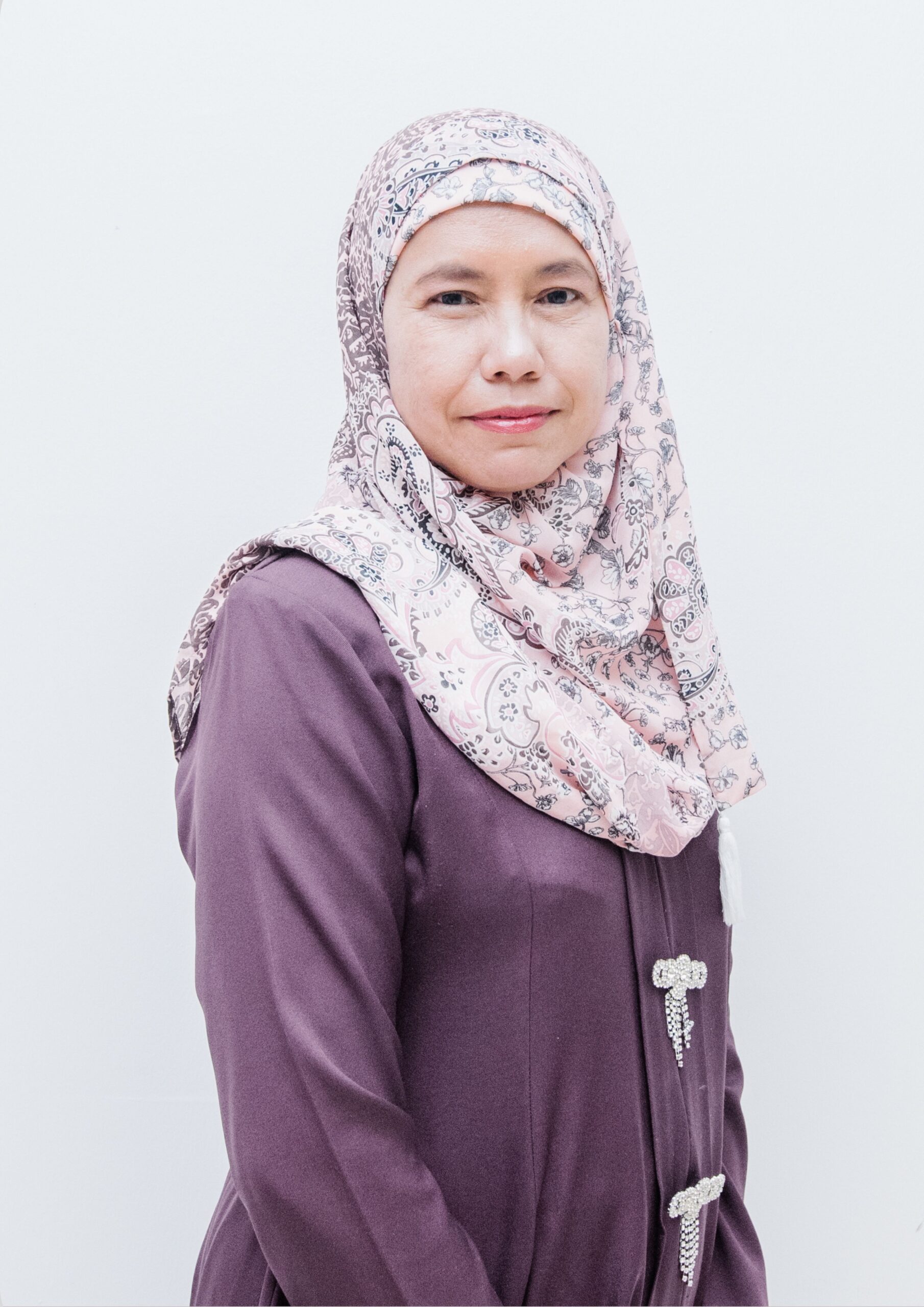 Yong Zulina Zubairi, Associate Vice-Chancellor (International) manages university-wide internationalisation initiatives. As a  strong advocate for international education and cross-cultural learning, she leads in providing a university wide support to enhance collaborations and engage international networks in providing solutions to global problems.  As an academician, she is trained as a statistician and her area of interests include circular and medical statistics, STEM education and graduate employability.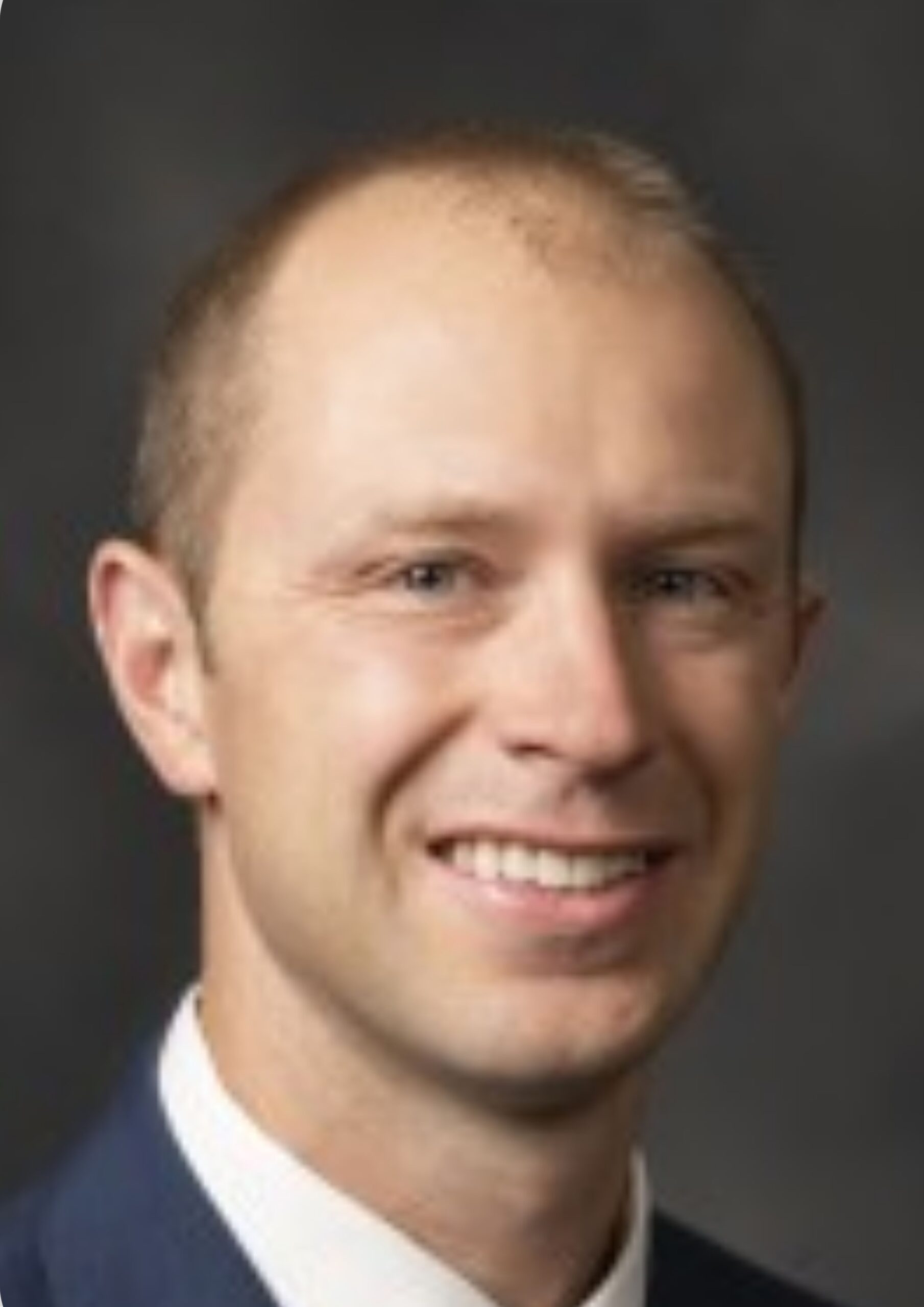 Scott R. Bartholomew, PhD. is an assistant professor of Engineering/Technology Teacher Education at Brigham Young University. Previously, he taught Technology and Engineering classes at the middle school, high school, and university level, specifically in Purdue University. Dr. Bartholomew's current work revolves around Adaptive Comparative Judgment (ACJ) assessment techniques, student design portfolios, STEM education, and Technology & Engineering teacher preparation.
Dr. Bartholomew actively mentors several graduate students working on research in Technology and Engineering Education, Adaptive Comparative Judgment, Design Assessment/Education, and Integrated/Integrative STEM Education.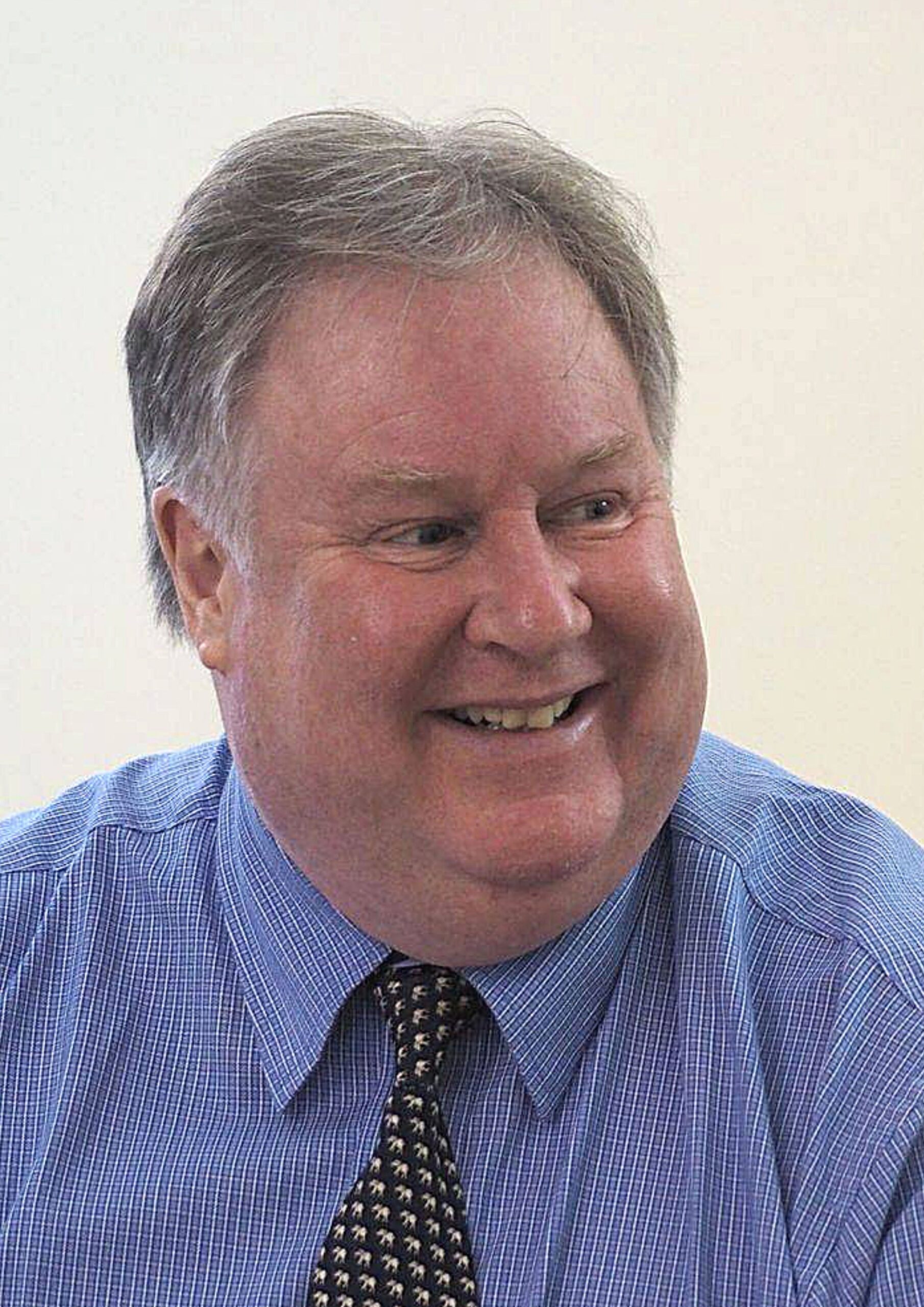 Dr. Mark Windale was Director of International Science education and STEM programmes at the Centre for Science Education, Sheffield Hallam University. He is now a Senior Specialist at the SEAMEO STEM-ED Centre. Over the past 25 years Mark's work has included running national and international STEM Education programmes; the CPD of STEM teachers; STEM curriculum projects; development of STEM teaching and learning resources; public engagement in STEM activities; and research. Mark played a central role in all 11 Action Programmes (APs) of the UK STEM programme; and was involved in running consultation and dissemination workshops for stakeholders and programme deliverers.
Over the past 22 years he has run national Science and STEM education projects, in partnership with the British Council, in Thailand, Malaysia, Brunei, Philippines, Vietnam, China, Sri Lanka, India, Kazakhstan, Ecuador, Azerbaijan and UAE. Mark has experience of working at a national policy making level, running regional, national, and international programmes to support ministries, education areas, schools, school leadership teams, departments and teachers to effectively implement coherent and coordinated STEM programmes and STEM teaching and learning. National programmes he has run in South East Asia include the Inspiring Science (Thailand), IBSE Brunei and HEBAT Sains (Malaysia) Projects.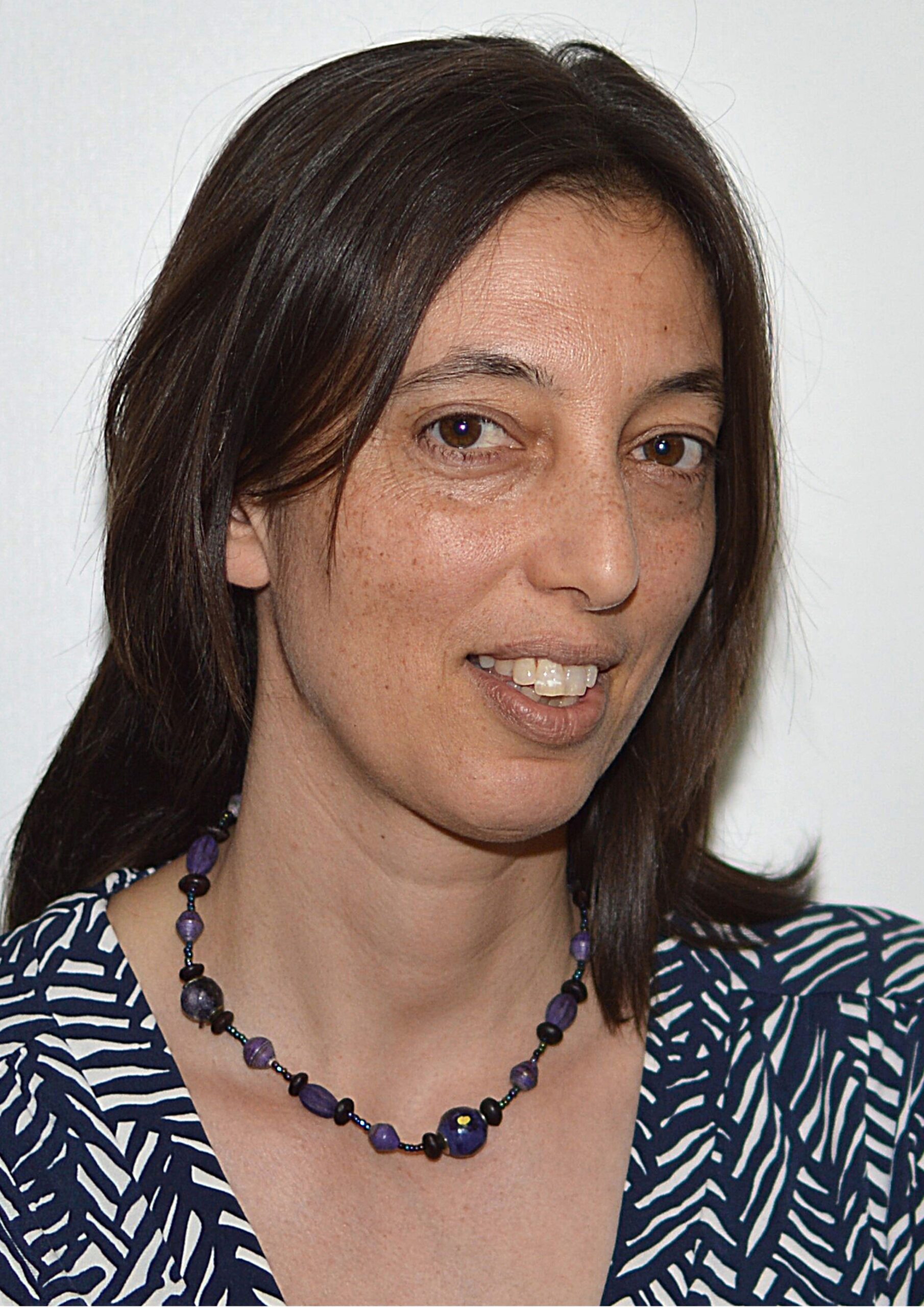 Dr. Mia Dubosarsky has been a science and STEM educator for more than 24 years. Early in her career, Dr. Dubosarsky founded and managed a science education enrichment enterprise for young children called Discoveries, which engaged children in science phenomena through stories, games, and experiments. During her graduate studies, Dr. Dubosarsky worked with Head Start teachers from a Native American reservation to develop science and math lessons around Ojibwe themes. 
For the past eight years Dr. Dubosarsky leads the Professional Development group at WPI's STEM Education Center. In this role, she oversees the development and facilitation of STEM-focused professional development workshops for PK-12 teachers and administrators across the country and internationally. The programs engage PK-12 classroom teachers interested in enriching their curricula with standard-aligned, high-quality STEM experiences, as well as administrators looking to develop a 5-year strategic plan for STEM integration in their schools, districts, and institutions. Under Dr. Dubosarsky's leadership, the Center has engaged more than 4,000 educators (across 12 states and 3 continents) in high quality STEM programming.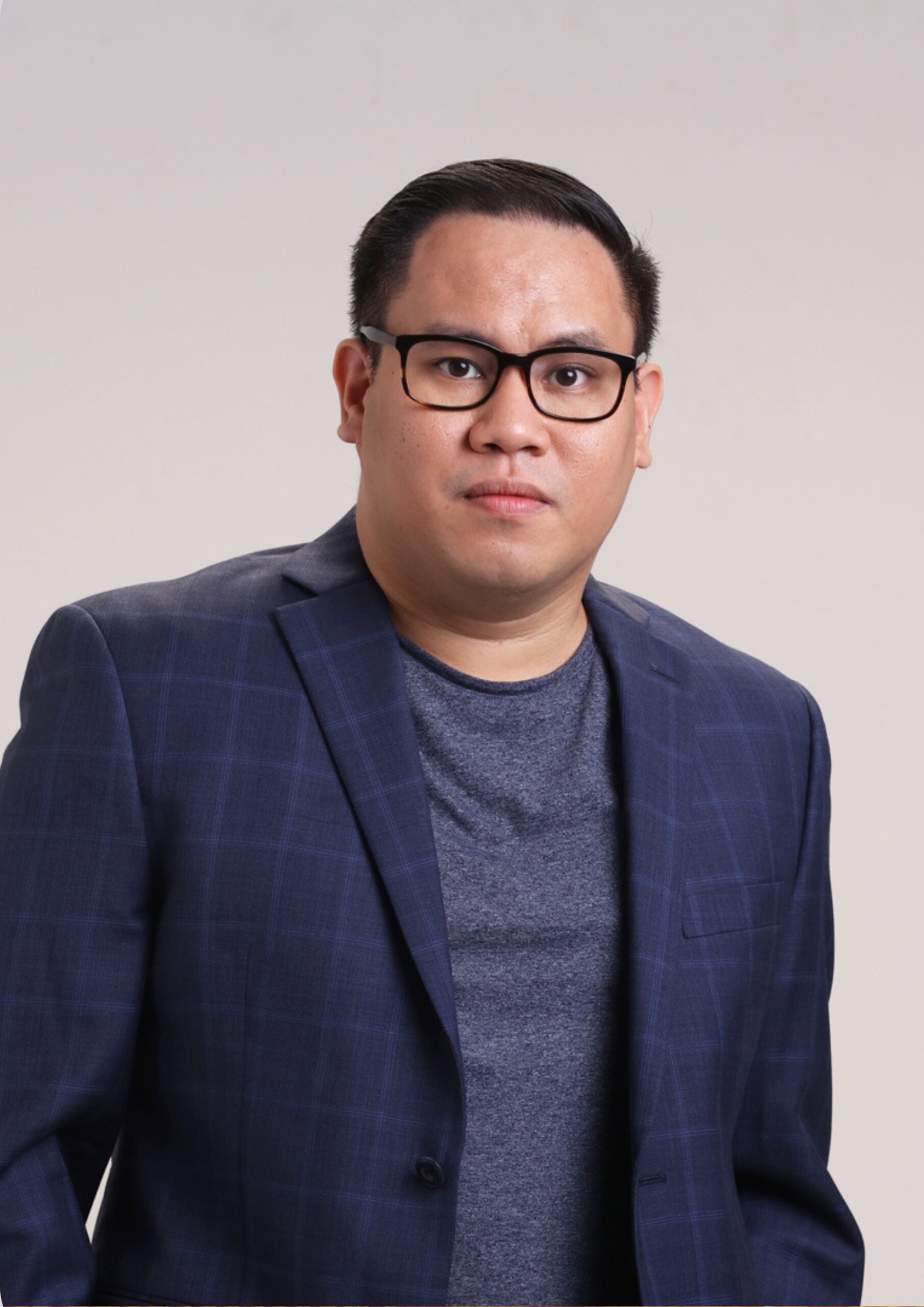 Prim Paypon is currently the Executive Director of the Asian Institute of Management-Dado Banatao Incubator (AIM-DBI), the first business school-founded, located, and funded technology business incubator for startups in the Philippines. Since its opening in March 2018, AIM-DBI has incubated 43 startups under its programs with majority of them receiving local and international awards, entering international accelerator programs, and getting investments and grants. 
A Filipino Dreamagineer, Prim is also the founder of The Dream Project PH, a hybrid non-profit organization that helps build the nation by shaping and enabling collective Filipino dreams among underserved and underprivileged communities. To date, The Dream Project PH has already created more than 400 innovative technologies, sustainable programs, and community enterprises across 10 regions in the Philippines with only superior strategies and zero to inferior resources. 
A two-time TEDx speaker, his talk entitled, Imagineering a Filipino Dream, was selected by Spot.PH in 2015 as one of the 10 Most Inspiring TEDx Talks by Pinoys, and by Medium in 2016 as one of the 7 Best Pinoy TED Talks You Should Watch In Your Spare Time. In 2016, he was named as one of the Philippines' 8 Movers and Shakers by Explore Philippines magazine. In 2017, the U.S. State Department selected him as one of the global fellows for the prestigious International Visitors Leadership Program (IVLP) on Volunteerism – Civic Action.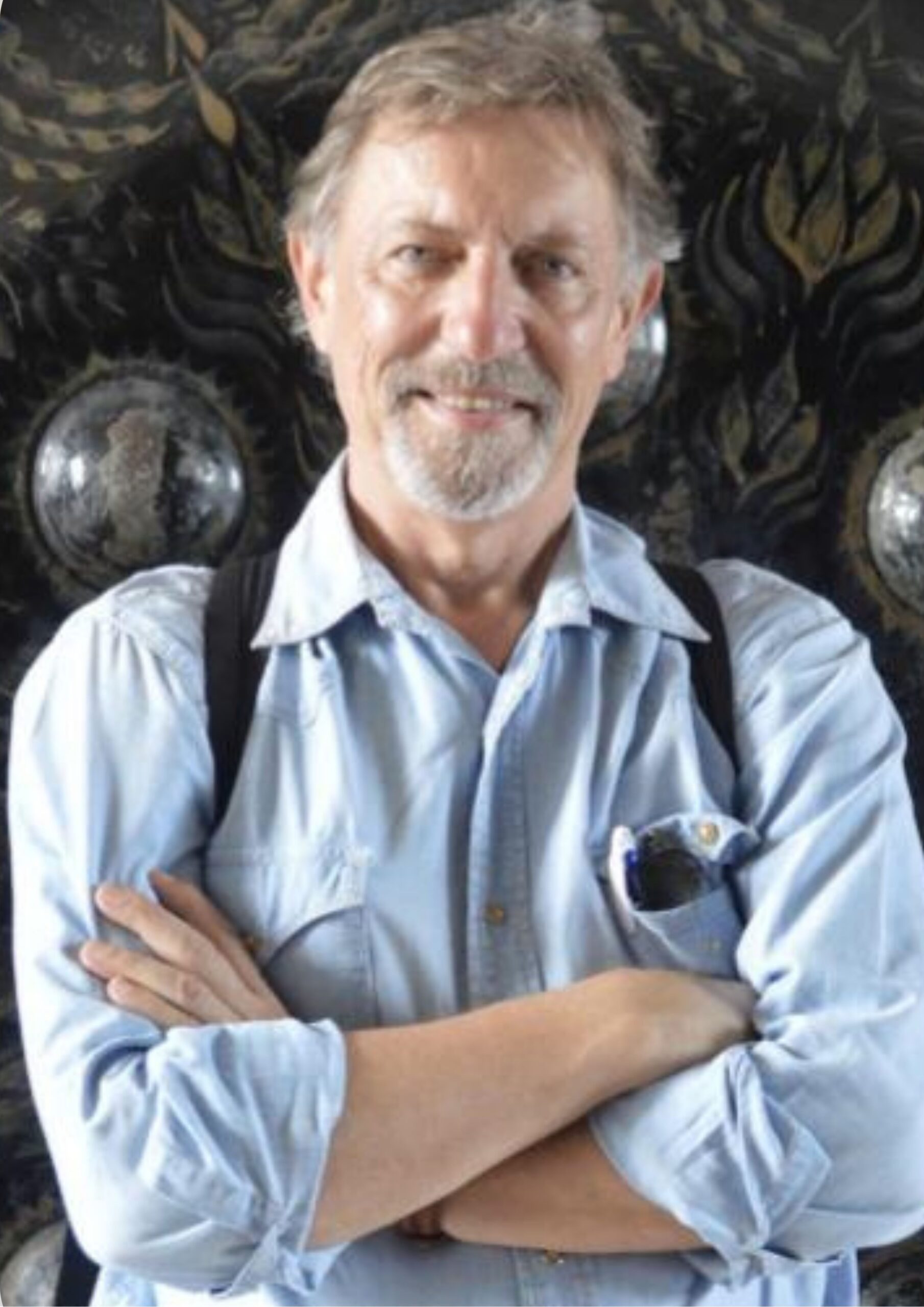 John Stiles is currently a senior specialist in STEM education for the SEAMEO Regional STEM Education Centre in Bangkok. Dr. Stiles has been a science teacher in five countries, a science education faculty member in the U.S., a science inquiry and STEM education workshop provider for hundreds of teachers around the world, and a science consultant in Thailand and the United States. An author of 30 academic articles and book chapters, he is editor in chief of the Southeast Asian Journal of STEM Education and is a former president of Science Education for Students with Disabilities. He received his BA in Liberal Arts from Drake University and MS and PhD in Science Education from the University of Iowa in the U.S.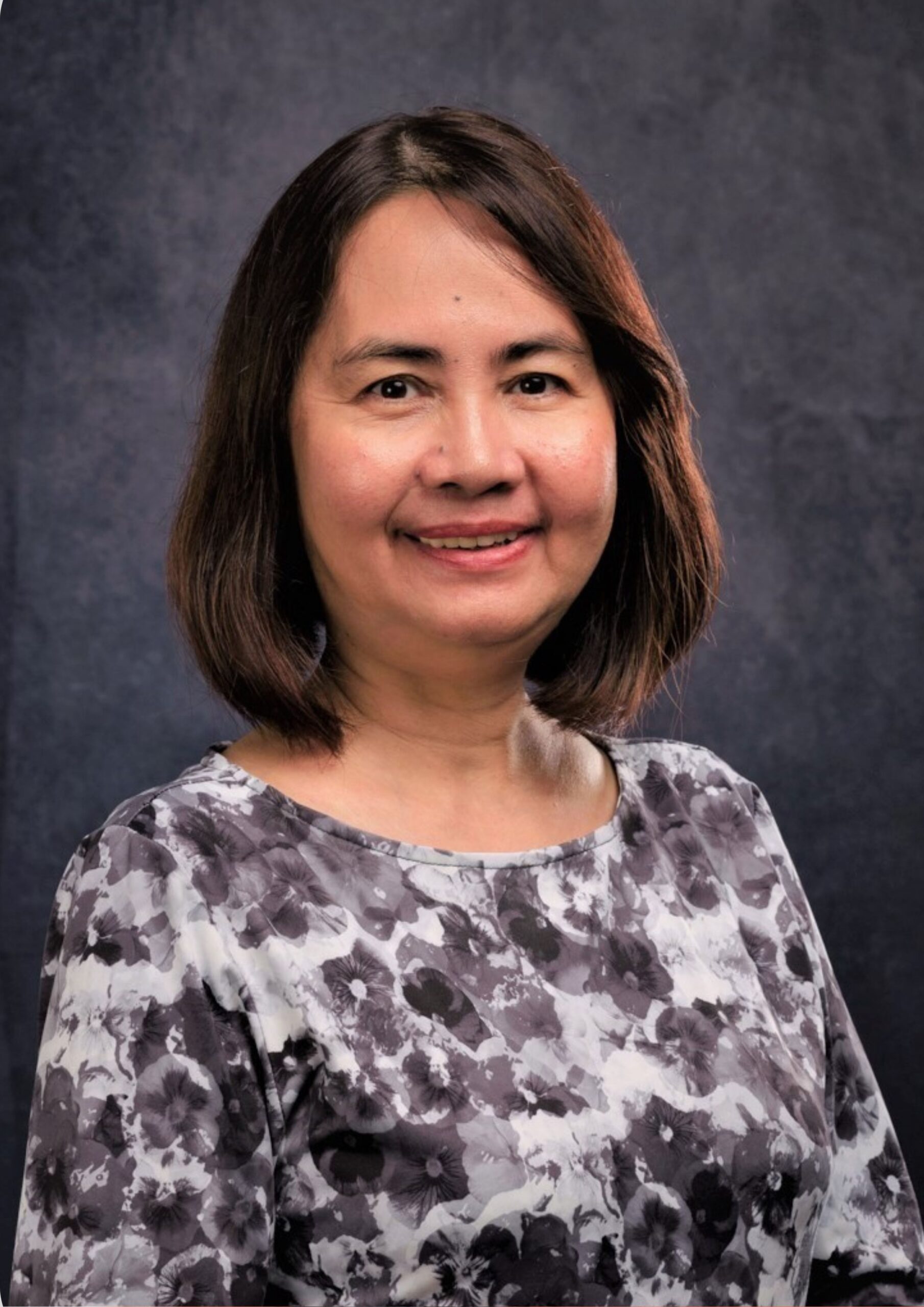 Dr. Imelda Santos Caleon is an Assistant Dean on Partnerships, Programme Director of the Lifelong Learning, Cognition and Well-being Research Programme, and Senior Research Scientist at the Office of Education Research, National Institute of Education (NIE), Nanyang Technological University (NTU), Singapore. Dr. Caleon received Master of Arts and Ph.D. degrees from NTU; a Bachelor of Science degree in Physics and a Master of Science degree in Teaching Physics from the De La Salle University (DLSU). She is a three-time recipient of the Dean's Commendation for Research Award at NIE. Her research interests are in the areas of positive education and science education. Her research portfolio amounts to about USD3.5M of competitive research funds.  Her research was published in many peer-reviewed and high-ranking journals in educational psychology, education research and science education. Dr. Caleon has also utilized various platforms to share her research with and engage key education stakeholders. She conducted close to 100 workshops and presentations by invitation. Her research was featured in the Straits Times—the most read broadsheet newspaper in Singapore. She was a physics teacher for ten years.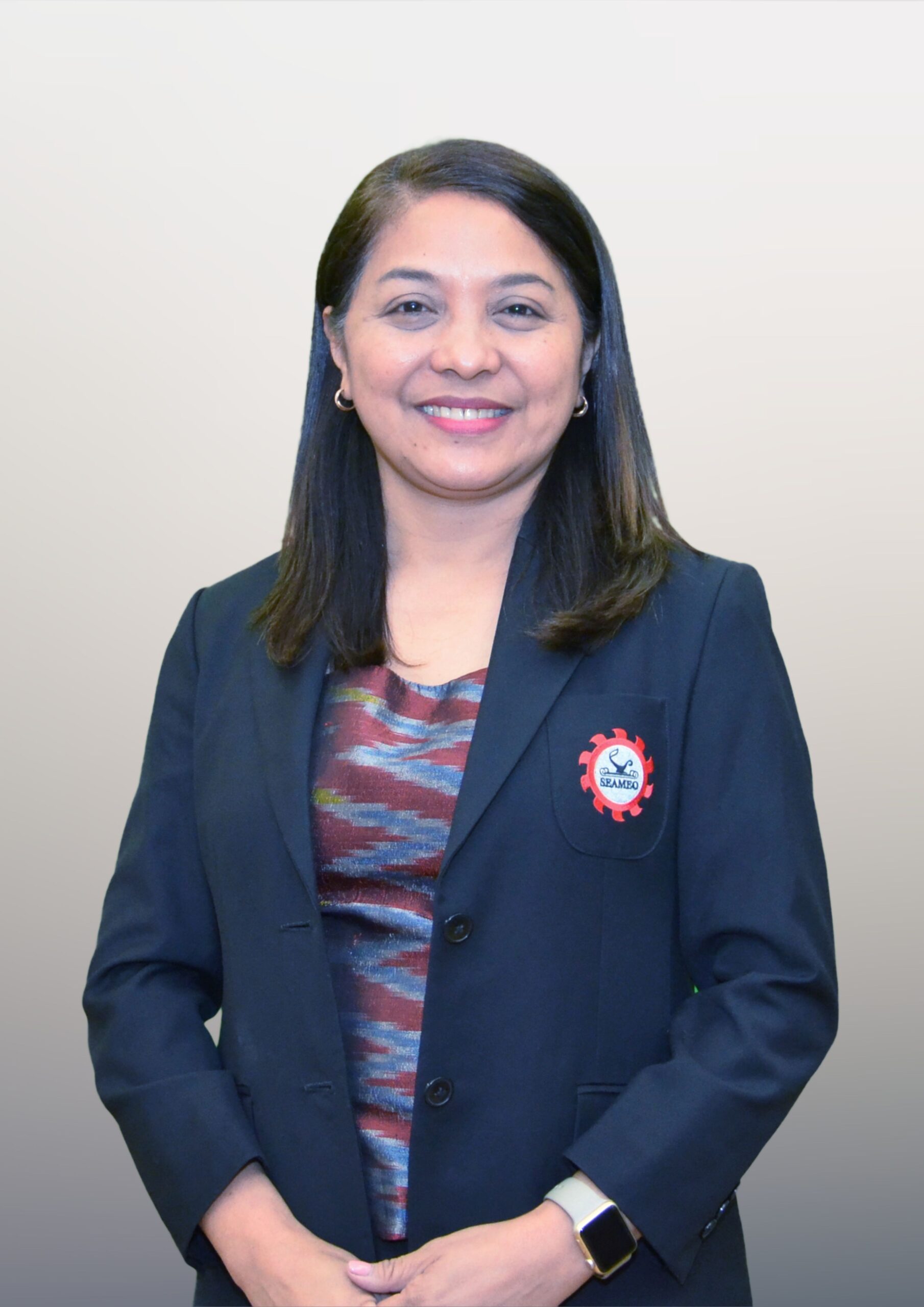 Dr. Ethel Agnes Pascua-Valenzuela
Dr Ethel Agnes Pascua-Valenzuela is presently the Director of the Southeast Asian Ministers of Education Organization Secretariat (SEAMEO Secretariat). Dr Valenzuela took office on 1 April 2019 as the 18th Director of SEAMEO, marking 2 firsts, the first Female SEAMEO Secretariat Director and the first Filipina to lead a regional organization in education, culture and science.
At SEAMEO Secretariat where she served from July 2015 to 15 February 2019 as the first woman Deputy Director for Programme and Development, she worked and advocated for region-wide SEAMEO programmes with the Asian Development Bank (ADB) for SEAMEO College, with UNICEF-EAPRO for the first region-wide grade 5 assessment called Southeast Asia's Primary Learning Metrics (SEA PLM), and with UNESCO for inclusive and quality education, teacher professional development, open educational resources, massive open and online courses, education for sustainable development and global citizenship.
Dr Valenzuela served SEAMEO INNOETCH as Head/Senior Specialist of SEAMEO INNOTECH from 2006 to 2015, at the Philippine government as Education Commissioner of UNESCO National Commission from 2000 to 2010, Director IV at the Commission on Higher Education from 2000 to 2006, Chief Education Programme Specialist at CHED International Affairs Services from 1995 to 2000, and a graduate school Professorial lecturer at the University of the Philippines College of Education Diliman campus.
Dr Valenzuela's expertise is on educational policy research in the areas of internationalization of education, transnational and distance education as well as teacher education. She has published international and local articles, journals, technical reports and guidelines for some SEAMEO and other international organizations such as UNESCO, UNICEF, CHED and DepED.
Among her well-noted work were: The K to 12 Regional Comparison in Asia, K to 12 Toolkit, Philippine Higher Education Guide (CHED), Quality Assurance, Mutual Recognition in Higher Education (UNESCO Paris), Toolkit for the Recognition of Higher Education Qualifications (UNESCO BKK), Toolkit for National Information Centers (UNESCO Bangkok), Education for Sustainable Development Toolkit, Internationalization of Philippine Higher Education (UNESCO Natcom)to name a few. She also published Philippine Education in the International Encyclopedia of Education under Elsevier London.
Dr Valenzuela holds a Doctor of Education in Educational Management, Masters of Arts in Science Education and Bachelors Degree in Secondary Education. She holds Career Executive Service Officer IV rank (CESO IV) in the Philippine Government. She was awarded as Doctor Fellows at the Royal Institution Singapore, an Eminent Alumni and Blue Ribbon Awardee as Distinguished Alumni of the Philippine Normal University in 2013.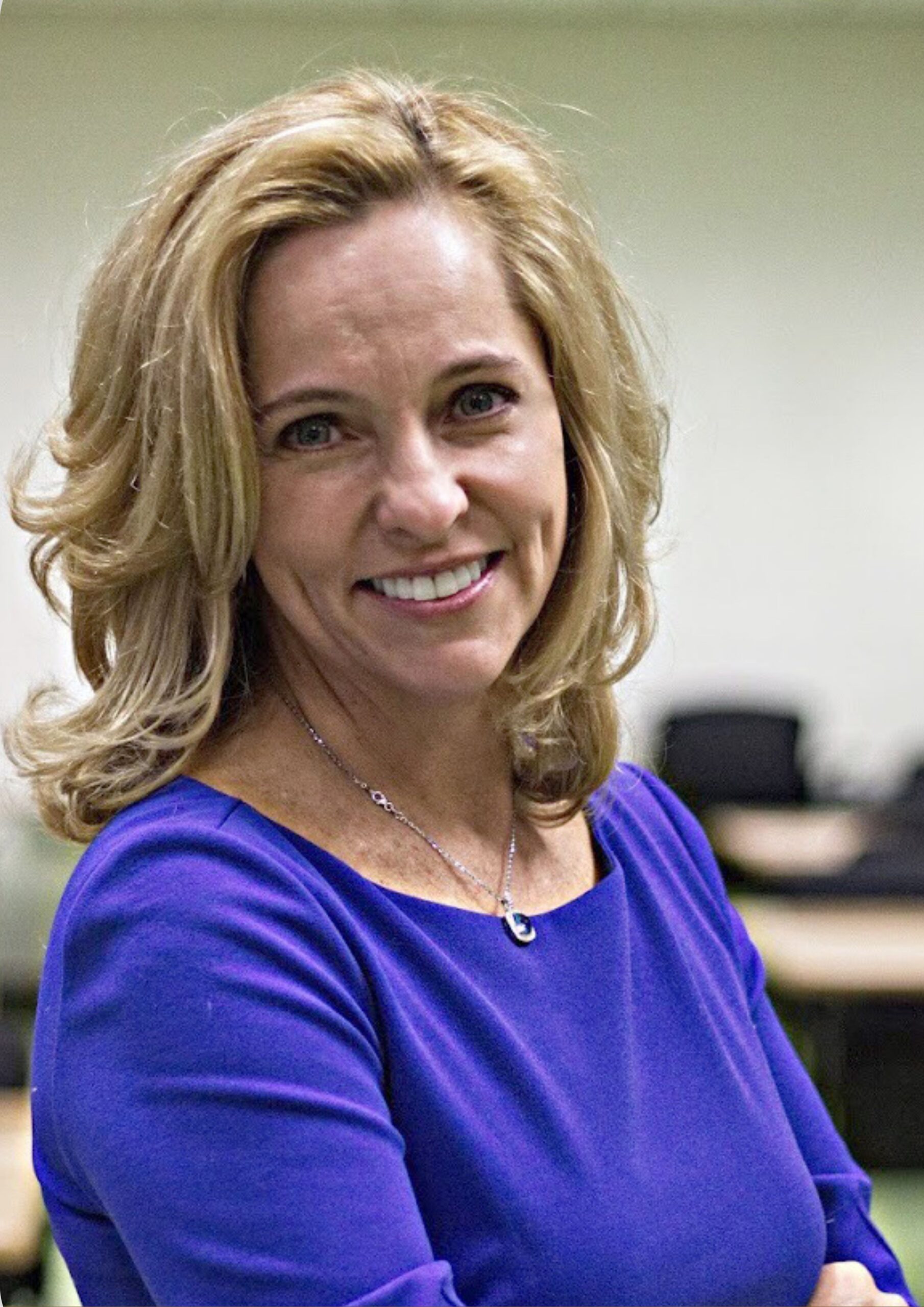 Kelli List Wells is the Founder and CEO of the STEM Leadership Alliance. A collaboration she built that includes the major STEM organizations, NASA, and the White House Office and Science Technology Policy, along with schools, districts, state department of educations, businesses, colleges and universities, and nonprofits.
Most recently, Kelli was the Executive Director for Global Education and Skills at the GE Foundation. She designed and executed a portfolio that focused on building education, skills and training initiatives to prepare the next generation for the demands of the workforce and the changing labor economy both nationally and globally.
Kelli has done extensive work in the PreK-12 education systems which has reached more than 10,000 teachers and 1.3 million students across more than 2,000 PreK-12 public schools, and has also saved school districts more than $20 million. She expanded the work to include higher education institutions and workforce development programs because she saw the growing skills gap.  This led to her development of the Brilliant Career Labs, first-of-its-kind, physical and virtual learning experiences that help students explore careers and understand the skills required for the jobs of the future using digital fabrication and she secured the Boston Celtics to be a partner.
Kelli also led a national convening with over 325 leaders in STEM education that included 28 states represented and 4 countries and is now leading global education Summits including the first-ever Asia Integrated STEM Leadership Alliance occurred in the Philippines in 2019.
Through her background in Six Sigma, social emotional training, and extensive leadership development courses, Kelli is known for leading strategic planning processes, developing leaders, and building collaborative cultures.
She is a member of various non-profit organizations and currently serves on the Massachusetts STEM Advisory Council, an appointment by the Governor,  board of directors for the Bridgeport Public Education Foundation, Center for Supportive Schools, and the Women in Manufacturing, and on the Stamford, Connecticut Mayor's Council for Early Childhood Readiness that provided high quality PreK for all 3 and 4 year old children.
 Prior to her experience in corporate philanthropy, Kelli was a licensed financial advisor, holding her Series 7 and Series 63 Investment licenses with Charles Schwab where she designed and created seminars on financial planning.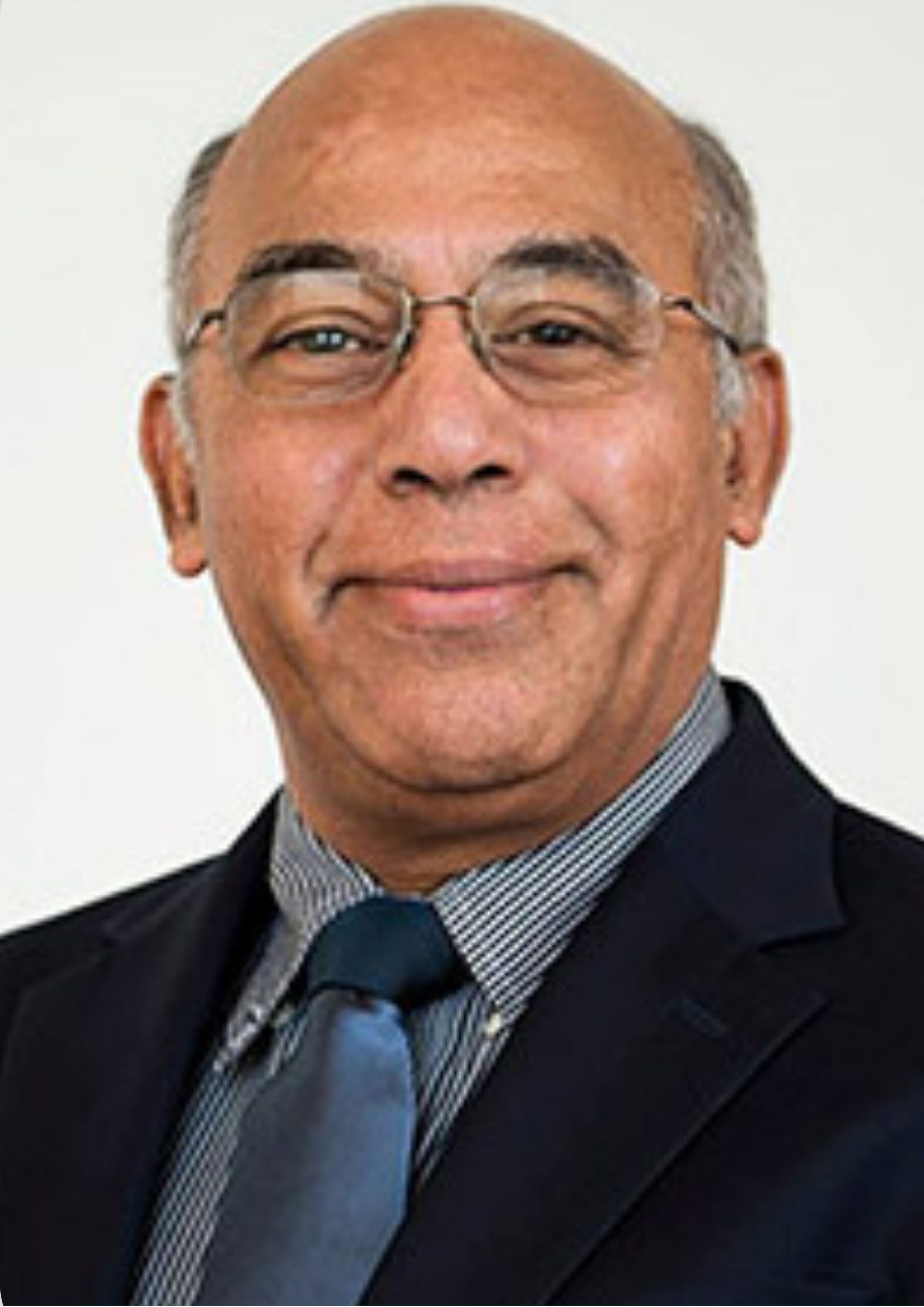 Dr. Vijay Kumar has been providing leadership for sustainable technology-enabled educational innovation at MIT for more than 21 years. He is currently MIT's Associate Dean of Digital Learning and the Executive Director of the Jameel World Education Lab (J-WEL). In his prior roles at MIT as Senior Associate Dean of Undergraduate Education, Assistant Provost and Director of Academic Computing, as well at other institutions, Dr. Kumar has been responsible for strategy development and leading units engaged in the effective integration of information technology and media services in education.
Dr. Kumar was the Principal Investigator of O.K.I (Open Knowledge Initiative), an MIT-led collaborative project to develop an open architecture for enterprise educational applications. He is a member of the Faculty Advisory Committee of MIT OpenCourseWare (OCW). He has served as the Executive Officer for MIT's Council on Educational Technology and as a member of the steering committee for I-Campus, the MIT-Microsoft Alliance initiative for educational technology.
Dr. Kumar plays a key role in MIT's partnership with the Al Ghurair Foundation for Education, UAE, to strengthen and extend educational opportunities in the region and for displaced learners. He co-led CLIx, a Tata-MIT initiative to advance educational quality and access through technology in underserved Indian schools that won the the UNESCO-King Hamad Prize Excellence in the Use of ICTs in Education
 His research, as well as his engagements as advisor/consultant/trustee are directed toward strategy, planning and implementing technological innovations for education. These include:
 

Center for Integrated STEM Education (International Advisor)

Education Development Center (Trustee)

New Media Consortium (Chair of Board of Directors)

Smithsonian (Advisor for Digital Futures)

LearnLaunch Institute (Advisor)

India National Knowledge Commission, (honorary advisor 2006- 2009).

UNESCO (developing strategies for open educational resources, open technology and policy)

Open University of Catalonia (Educational Innovation)

Singapore University of Technology and Design (IT)

Qatar Foundation International(educational technology and innovation)

Massachusetts STEM Council's Network Operations Board.

Hewlett and Gates Foundation supported projects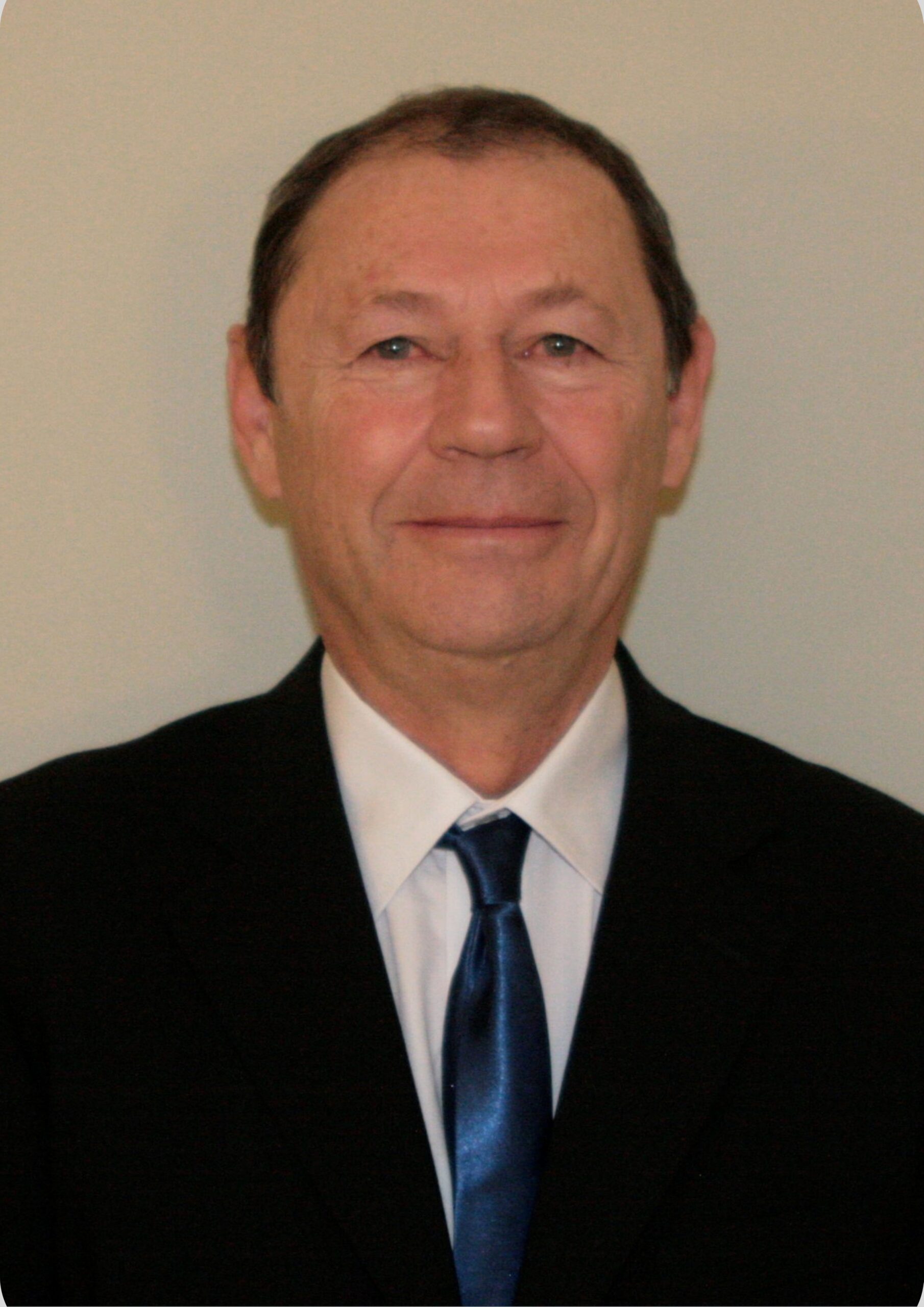 Born in 1950, Daniel Rouan is an astrophysicist, Director of Research, Emeritus at the Observatoire de Paris (Laboratoire d'Etudes Spatiales et d'Instrumentation en Astrophysique – LESIA). Former student from the Ecole Normale Sup rieure (Paris), he defended his PhD thesis in 1981, then é joined the CNRS in 1982 where he specialized in infrared astronomy. His recent scientific experience was enhanced with discoveries of three dozens of extrasolar planets, such as the first earth-sized exoplanet shown to be a rocky one, or the direct detection of a Saturn-like exoplanet.
He has published 626 articles and books and supervised 23 PhD students. He had important duties in the management of staff and scientific projects, in his laboratory as well as at national and international levels.
During his entire career, he was very much involved in tertiary education. After many years teaching astrophysics, and observation methods, he took the lead of the Master in Astrophysics, then of the doctoral school of Astrophysics in Ile-de-France that gathers all scientific universities in Paris area. He was elected a member of the Acad mie des sciences in 2005 and became the President of the é Fondation La main la p te à â in April 2014.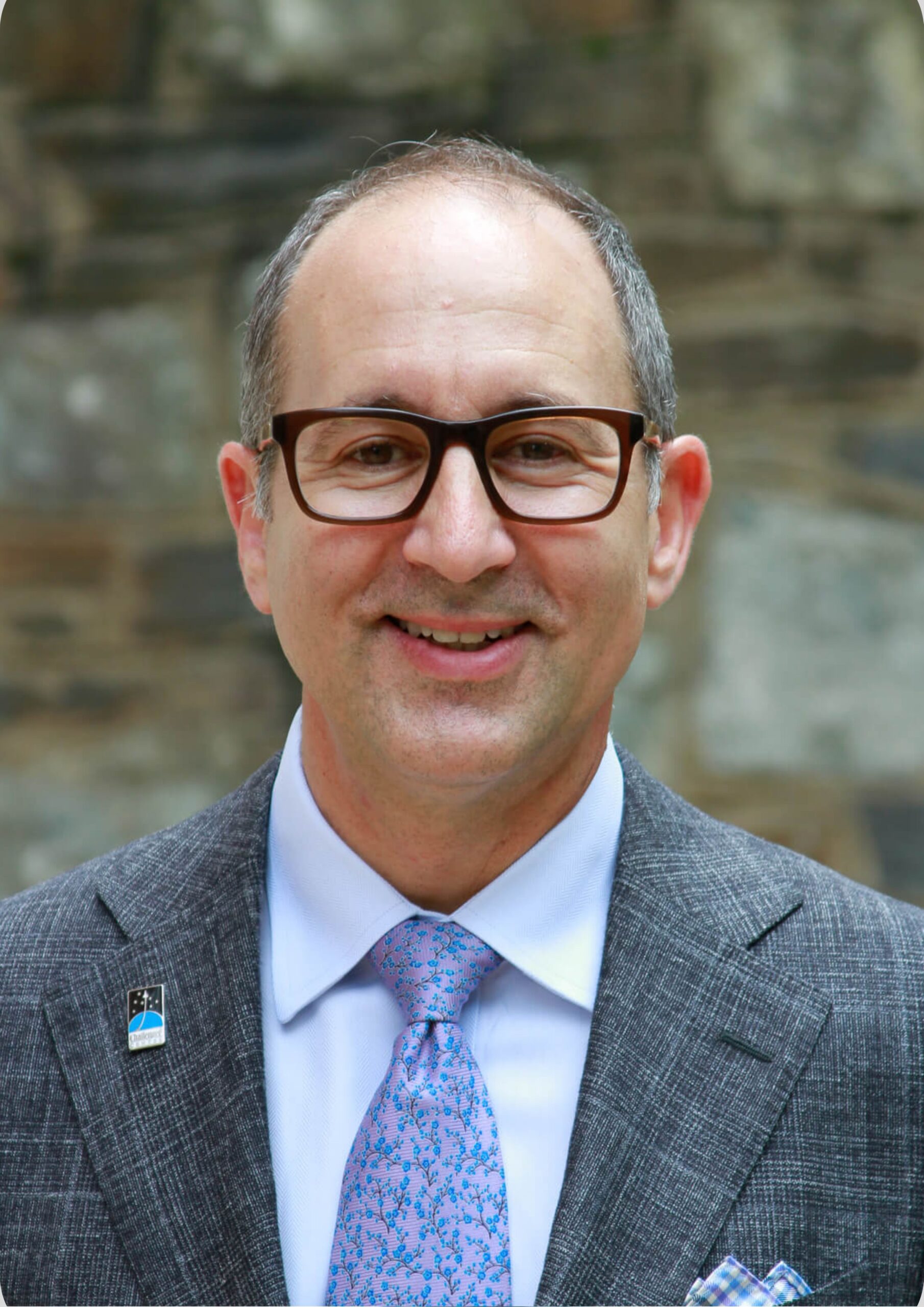 Lance Bush is President and CEO of Challenger Center. With a goal to inspire more students, Dr. Bush has led the growth and expansion of the organization, including the development of a simulation-based program that can be delivered in the classroom. Under Dr. Bush's leadership, Challenger Center was recognized with the National Science Board's Public Service Award for its work to promote a public understanding of science and engineering.
Dr. Bush started his career at NASA as one of the chief engineers designing the next generation space transportation. He managed the International Space Station Commercial Development program. He also co-founded and served as the Chairman of the International Space Station Multilateral Commercialization Group comprised of the five partner space agencies (Canada, Europe, Japan, Russia, and the United States) and 16 countries.
Prior to Challenger Center, Dr. Bush served as the Chief Strategic Officer at Paragon Space Development Corporation, a space vehicle design and build company. He helped grow and mature the firm to become nationally recognized, and as a result, Paragon was included on the Inc. 5000 Fastest Growing Companies list for five straight years.
Dr. Bush is a member of the Cosmos Club, President of Sea Space Symposium, and Founder and an Advisory Board Member of Space Generation Advisory Council. He has previously held positions including Board Member of International Space University, Chair of Education for World Space Congress, and Vice President of Education for American Astronautical Society.
Dr. Bush holds a bachelor's degree in aerospace engineering from the Pennsylvania State University, a master's degree in mechanical engineering from Old Dominion University, and a Ph.D. in technology policy and management from the Pennsylvania State University, along with a SSP from International Space University.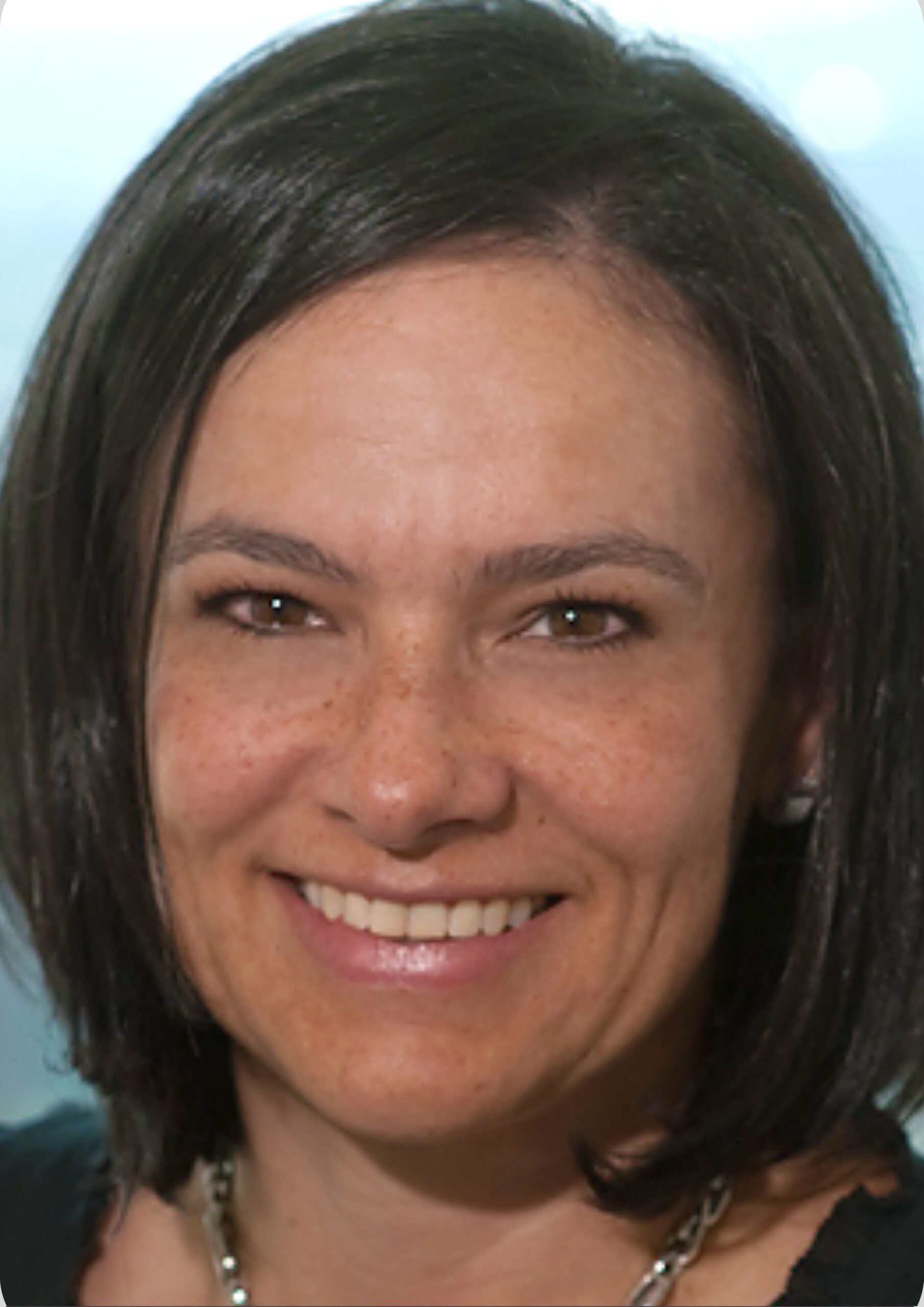 Claudia Urrea is the Senior Associate Director for pK-12 at the MIT Abdul Latif Jameel World Education Lab (J-WEL). Claudia was born in Colombia, where she received an undergraduate degree in Computer Science from EAFIT University. In 1994, she joined MIT as a visiting research engineer at the Center for Educational Computing Initiatives and later as one of the last doctoral students of Seymour Papert. Claudia received her master's degree in Educational Media and Technology from Boston University, and her doctorate degree from the MIT Media Laboratory. Her Ph.D. thesis studied the implications of one-to-one learning in a rural setting in Costa Rica.
Before joining the MIT Office of Open Learning, Claudia Urrea worked at the Interamerican Development Bank as a consultant in the education sector, and at One Laptop Per Child organization as Director of Learning. During the last five years, she has worked in different initiatives such as The Institute-wide Task Force on the Future of MIT Education, The MIT Online Education Policy Initiative, and the MIT pK-12 Action Group. In addition, Dr. Urrea founded a STEAM camp, which MIT's learning approach to middle schools students and teachers in Hong Kong.
For the past 25 years, Dr. Urrea has helped multiple governments and non-government agencies- The New York Academy of Sciences, Schlumberger Excellence in Education Development, International Development Research Centre, among others- to empower and support schools and communities of learners to evolve from traditional teaching methods into progressive learning environments. She has also a research scientist position with the Lifelong Kindergarten group at the MIT Media Lab. She has taught several classes at the Harvard Summer Program and Early Childhood Development program at Tufts University.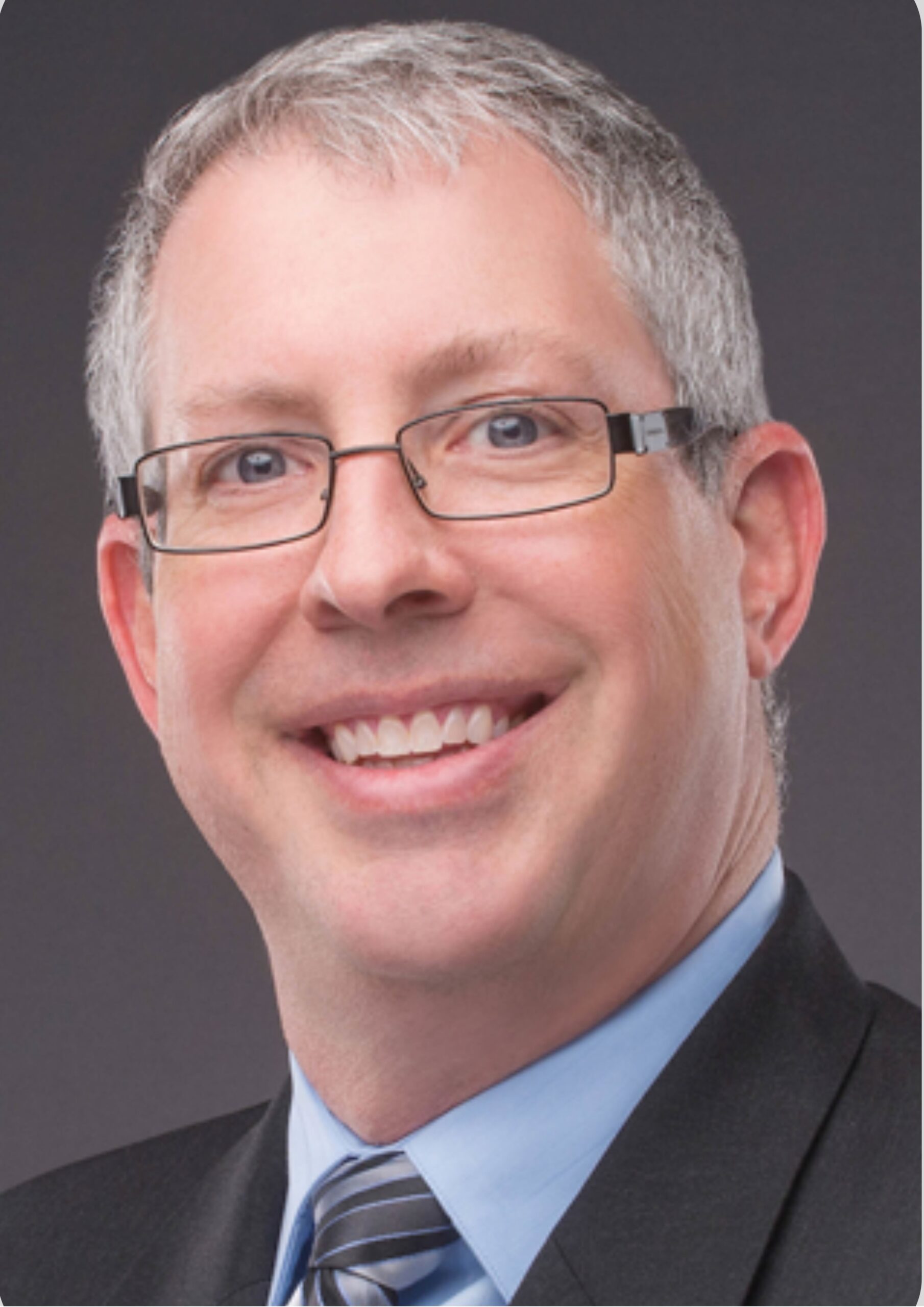 Dr. George Westerman is the Principal Research Scientist of J-WEL Workforce Learning and Senior Lecturer, MIT Sloan School of Management.  He works at the dynamic intersection of executive leadership and technology strategy. During more than 17 years with MIT Sloan School of Management, he has written three award-winning books, including Leading Digital: Turning Technology into Business Transformation. As a pioneering researcher on digital transformation, George has published papers in Harvard Business Review, Sloan Management Review, and other top journals.  He is now focused on helping employers, educators, and other groups to rethink the process of workforce learning around the world.  George is co-chair of the MIT Sloan CIO Leadership Awards, a member of the Digital Strategy Roundtable for the US Library of Congress, and faculty director for two executive courses at MIT Sloan. He works frequently with senior management teams and industry groups around the world. Prior to earning a Doctorate from Harvard Business School, he gained more than 13 years of experience in product development and technology leadership roles.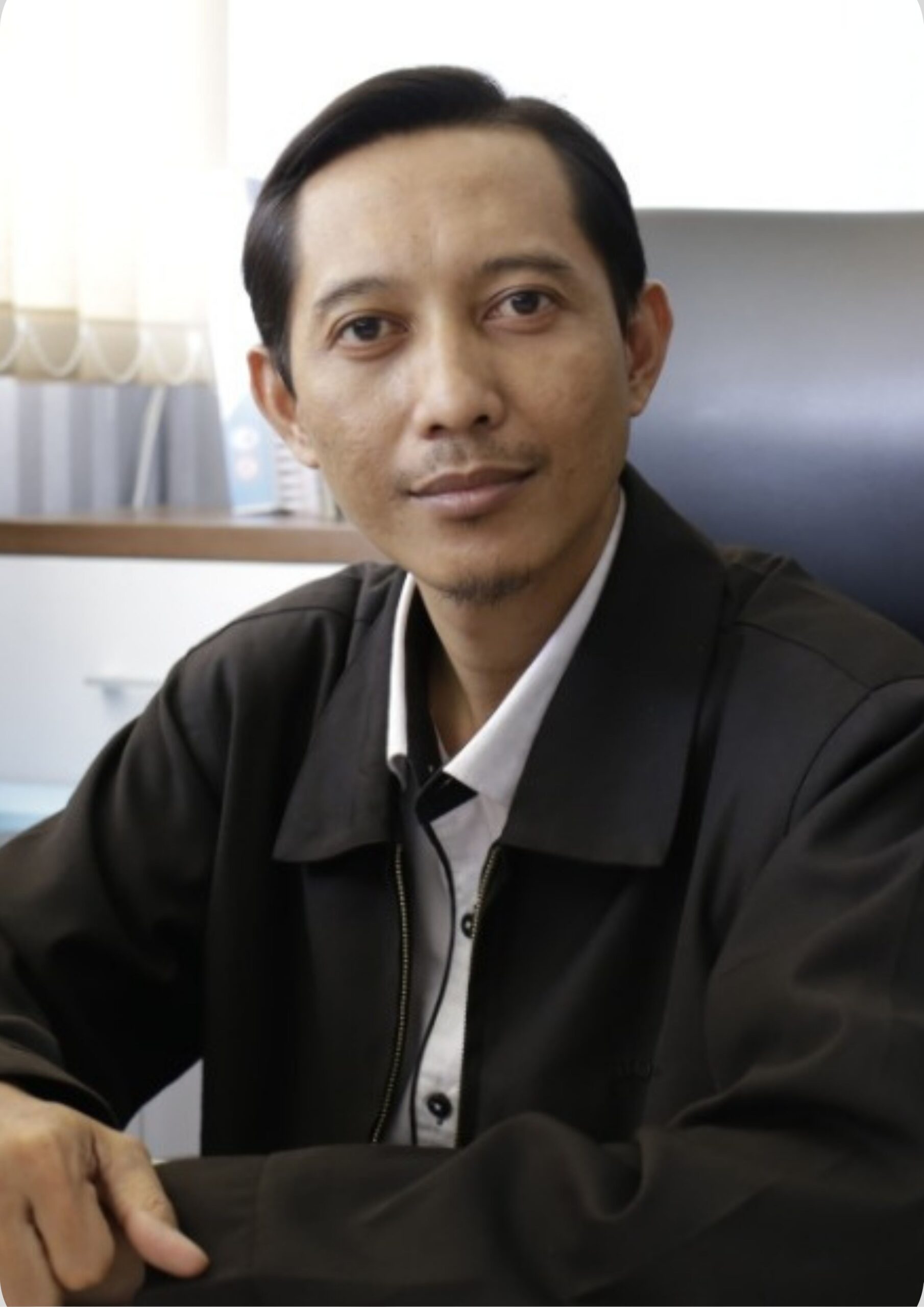 Dr. Sumardyono is currently the Director SEAMEO Regional Centre for QITEP in Mathematics (SEAQiM). He earned his Master's degree from the University of Sebelas Maret (Indonesia) in 2006, majoring in Mathematics Education, and completed his Doctoral Programme in Analyst Mathematics in 2015 from the University of Gadjah Mada (Indonesia). Dr Sumardyono has some teaching experiences as he previously worked as a teacher in 2000, as a lecturer in 2008, and as a teacher trainer at PPPPTK Matematika in 2019. He regularly contributes to journals and scientific magazine, particularly in the field of mathematics education. Moreover, he has published some books and been invited to several national and international forums as a resource person. His interest also in mathematics development in education by utilizing art, media, and technology.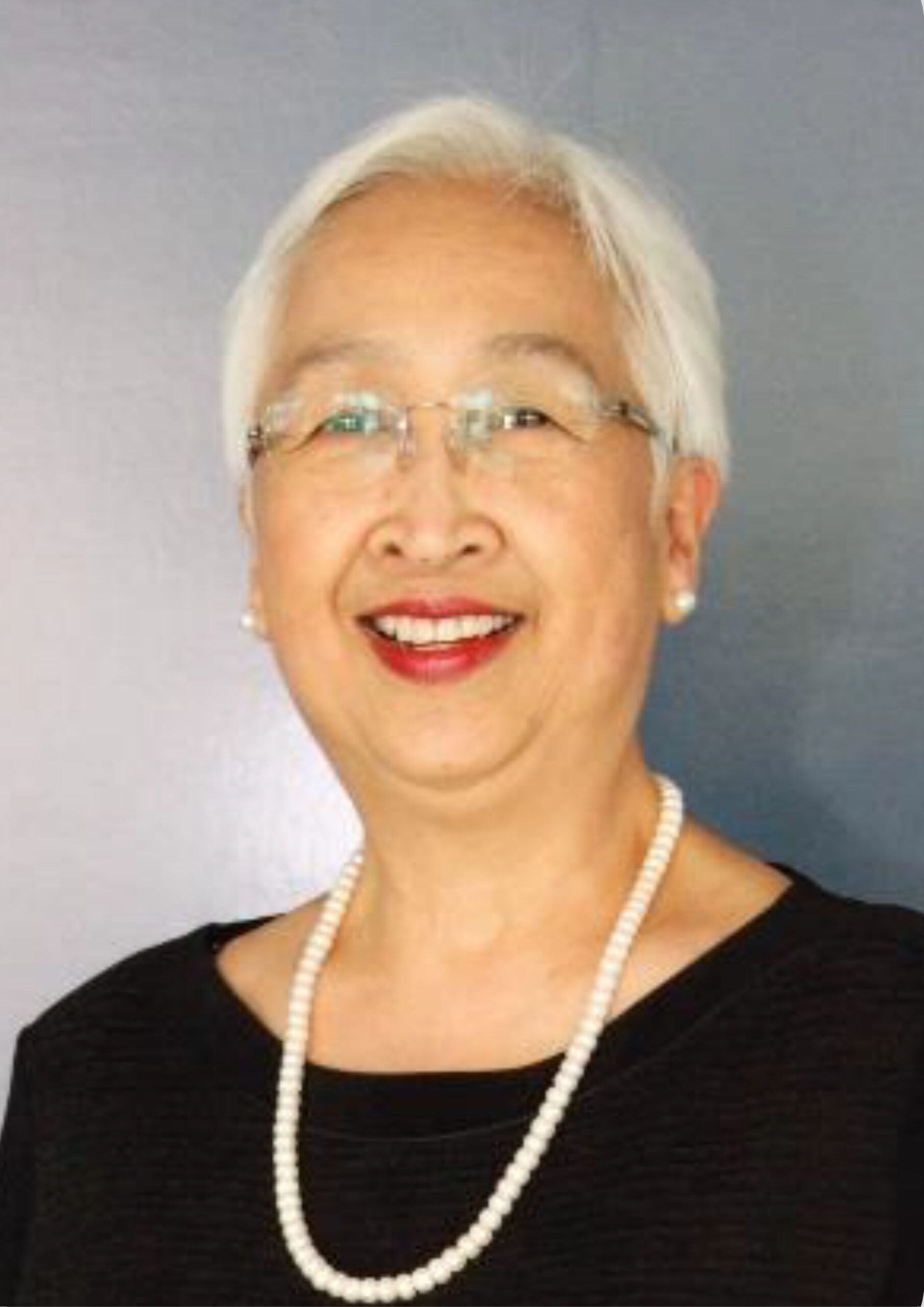 Dr. Pornpun Waitayangkoon
Ph.D., M.Ed., B.Sc.
Dr. Pornpun Waitayangkoon (Ph.D., M.Ed., B.Sc.) is the Director of the SEAMEO Center for STEM Education (SEAMEO STEM-ED) based
in Bangkok, Thailand. The SEAMEO STEM-ED Center aims to develop, maintain and continuously strengthen capacities in STEM education, serving as regional knowledge repository and creator through high quality research in STEM education, both in Thailand and within the SEAMEO region in a way that provides evidence of good practices, experiments and demonstrates pragmatic approaches, and guides effective policy formulation and capacity building of policy makers, professionals and practitioners.
She had been working with the National Institute for the Promotion of Teaching Science and Technology (IPST) for 40 years involved with SMT education at all school grade levels. Her past experiences during 2011-2019 as the President of IPST, within the Institute's missions, targeted at students, teachers, parents, and education personnel. The main tasks included the development of revised versions of SMT curriculum standards and new text materials, the integration of STEM education to the core curriculum to build capacity of learners for future quality workforce, the participation of OECD PISA study to inform policy makers to improve basic literacy of the students in reading, science and mathematics, the improvement of teachers' teaching strategies using STEM education approaches, and the promotion of high potential students in science and mathematics to be on stages of international competitions. Partnerships and networking with local and international universities, institutions, and private agencies were the keys to the accomplishments.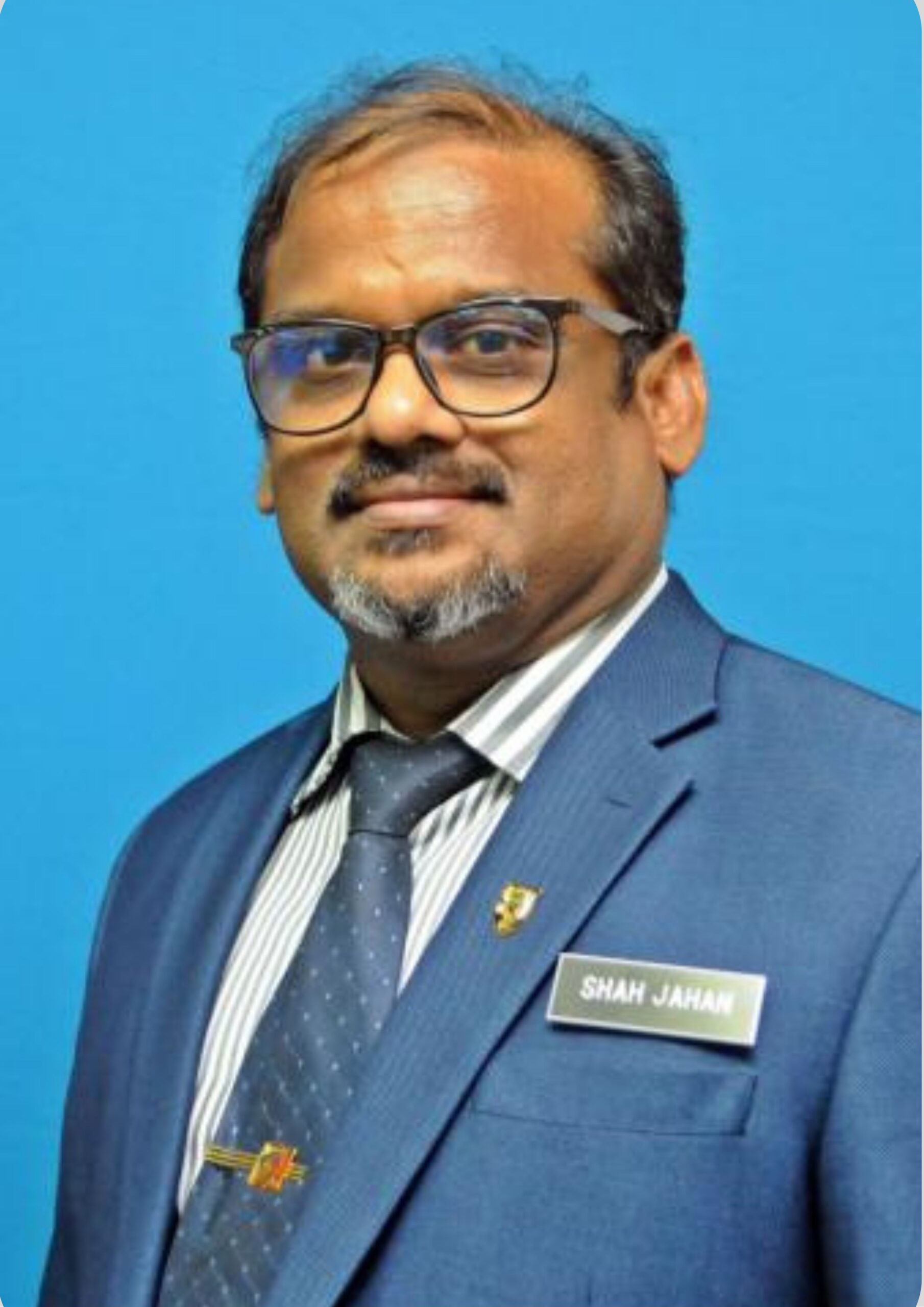 Dr. Shah Jahan bin Assanarkutty
Dr. Shah Jahan bin Assanarkutty is currently the Centre Director of SEAMEO RECSAM, Penang Malaysia. He holds a PhD in Environmental Ethics from University of Malaya, Malaysia. He has 25 years' of teaching experience as a Science/Biology teacher in a secondary school and lecturer in the Matriculation College. He also has served as the Deputy Director in the Matriculation College and Matriculation Division (Academic), Ministry of Education, Malaysia. His area of specialization includes Biology, Science Education, Environmental Education, Environmental Ethics and Educational Administration.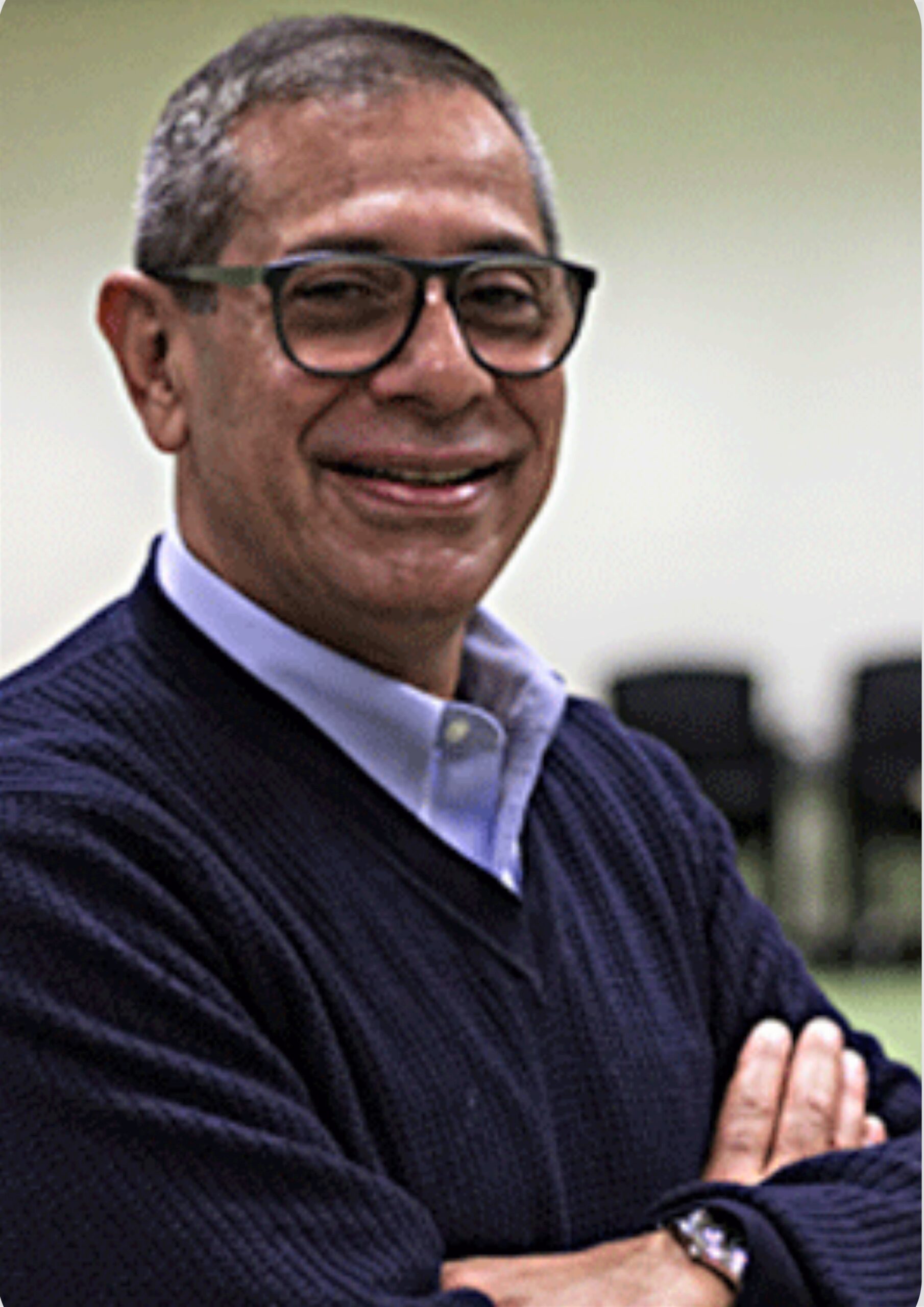 Dr. Salvador Fernandez is a proven leader in STEM education, having designed and led the school achievement effort (also known as the turnaround plan) at the New York City Department of Education.
Dr. Fernandez is a strong advocate for life-long learning; he currently serves as a member of the Board of Education in New Rochelle, NY and is also a member of the board directors of It Takes a Village to Educate a Child.
Dr. Fernandez received his Master of Science degree from Hunter College. Soon after he acquired his educational administration certificate from City College of New York. Dr. Fernandez was also selected to participate in the Chancellor's Incentive Doctoral Program where he graduated from St. John's University in 2002 with highest honors.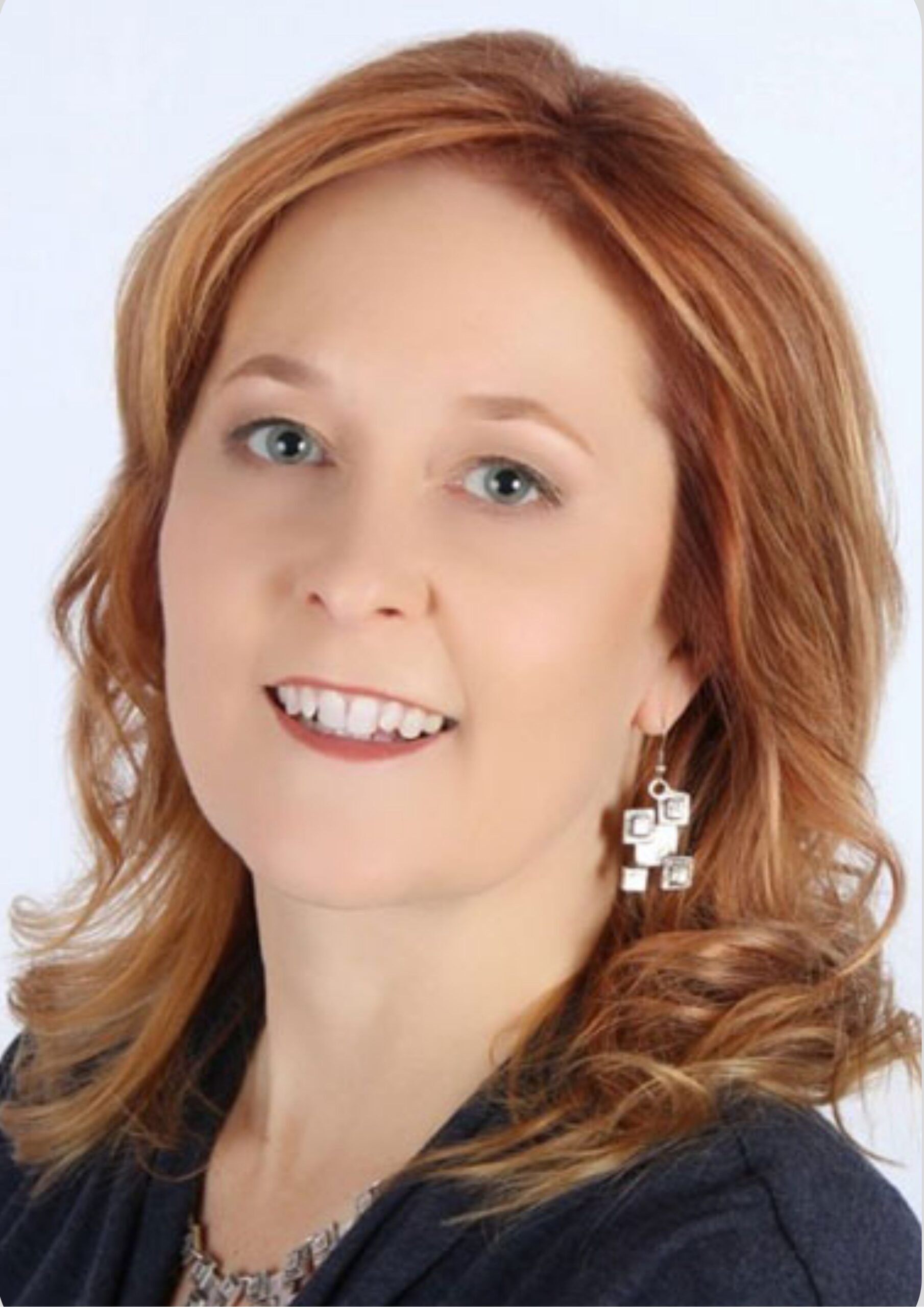 Dr. Christine Anne Royce is currently a professor in the teacher education department and co-director for the MAT in STEM Education program at Shippensburg University in Shippensburg, Pennsylvania. She is also the Retiring President (19-20) for the National Science Teachers Association (NSTA). She finished her term of office as President on May 31, 2019.
Royce has been a passionate educator and dedicated leader in the science education community for more than 25 years. Before moving to the university level, Royce taught at primarily the middle and high school levels teaching both science and math for twelve years; worked as an adjunct faculty member in the education department at the University of Scranton; and served as the academic dean at a high school, where she constructed the master teaching schedule and individual student schedules and designed and coordinated the renovation of three science laboratories. 
In 2002, Royce moved on to accept a position as a professor at Shippensburg University. In her current position, Royce—who served three consecutive terms as the chair of the teacher education department—teaches classes in science education, assessment, curricular planning and research design at the undergraduate and graduate levels, and implemented a new online teaching certification program this past fall. She is regularly sought after to serve on university wide search committees and has been the lead faculty member in the development of a graduate certificate in Online Learning and Technology. She co-chairs the Emergent Technology Committee which examines how new, repurposed, and innovative technologies can be used to enhance classroom instruction. 
In addition to her work and commitment to NSTA, Royce is extremely active with other state and national organizations and STEM initiatives. She was the PSTA Exchange editor, executive secretary, and twice served as the president of the Pennsylvania Science Teachers Association. Royce has also served as the treasurer for the National Science Education Leadership Association, was an NSF panel judge and chair for the Presidential Awards for Excellence in Science Teaching, and served as a STEM-UP PA participant in the STEM-UP Mentoring Program for Women in STEM Fields in Academia.
During her distinguished career, Royce has received a number of awards and honors. Her accomplishments include receiving NSTA's Fellow Award (2016), Shippensburg University Provost's Award for Extraordinary Service (2013), Pennsylvania Association of Colleges and Teacher Educators' Teacher Educator of the Year Award (2010), New Jersey Science Teachers Association's Pettix Award for Science Education (2007), National Association of Geoscience Teachers' Outstanding Earth Science Teacher – Eastern Region (2003), the Woodrow Wilson National Memorial Fellowship (2000) and the Presidential Award for Excellence in Science and Mathematics Teaching (1997). 
Royce earned a B.S. degree in elementary education from Cabrini College, a M.A. degree in curriculum and instruction from Delaware State University, a M.S. degree in school administration and supervision from the University of Scranton, a M.B.A. from Shippensburg University, and an Ed.D. in curriculum, instruction and technology education from Temple University.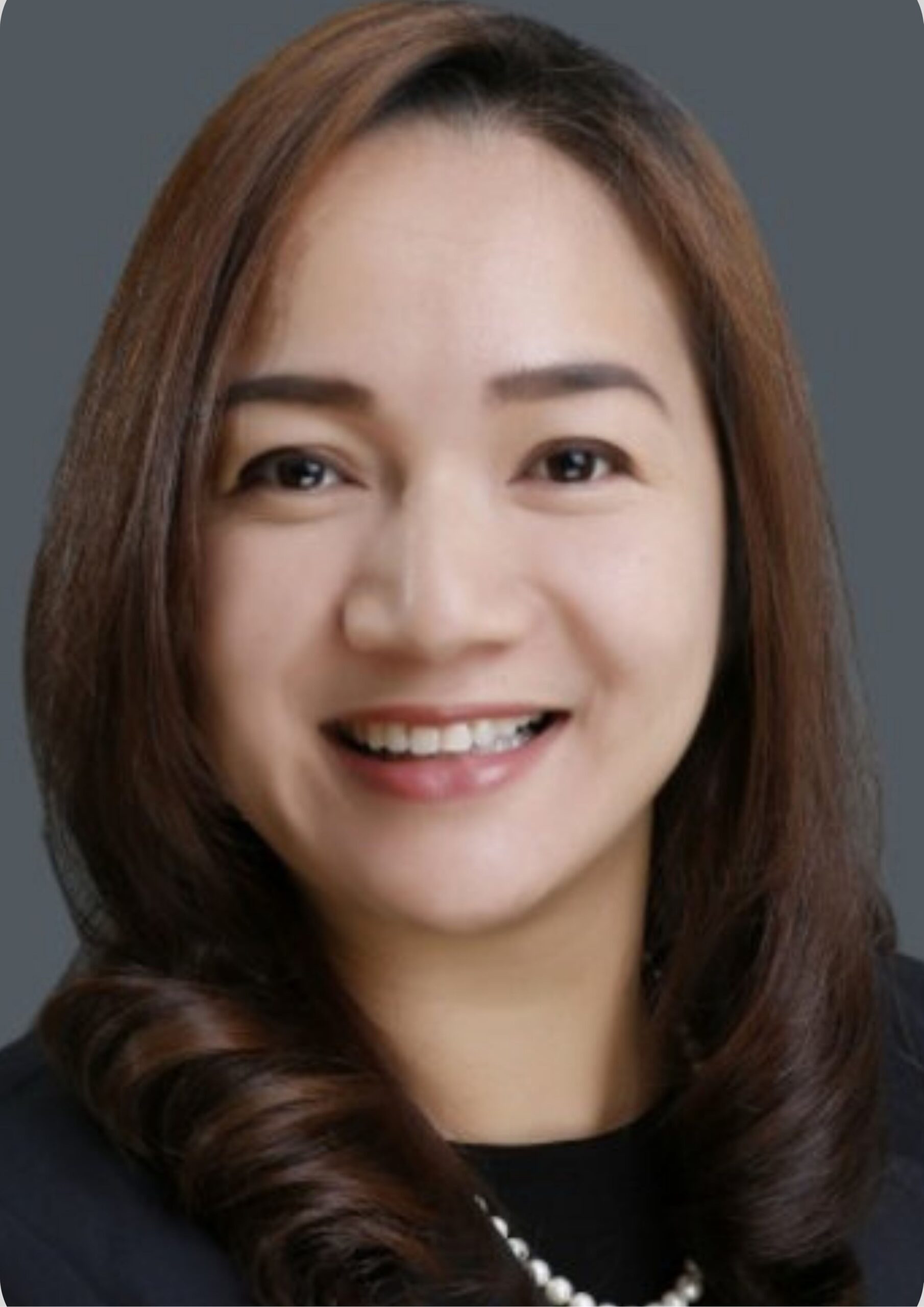 Dr. Sheryl Lyn C. Monterola
Sheryl Lyn C. Monterola is a Professor at the University of the Philippines-Diliman, College of Education. She is the Executive Director of the Center for Integrated STEM Education (CISTEM, Inc.) and one of the leaders of the Education Futures Programme, Office of the Secretary, Philippine Department of Education. She is a consultant for the STEM in TVET initiative of the International Labor Organization (ILO) Philippines and the Technical Education and Skills Development Authority (TESDA). In 2016, she was a visiting researcher at the Office of Education Research, National Institute of Education, Singapore. She holds a doctorate degree in Physics Education from the University of the Philippines-Diliman.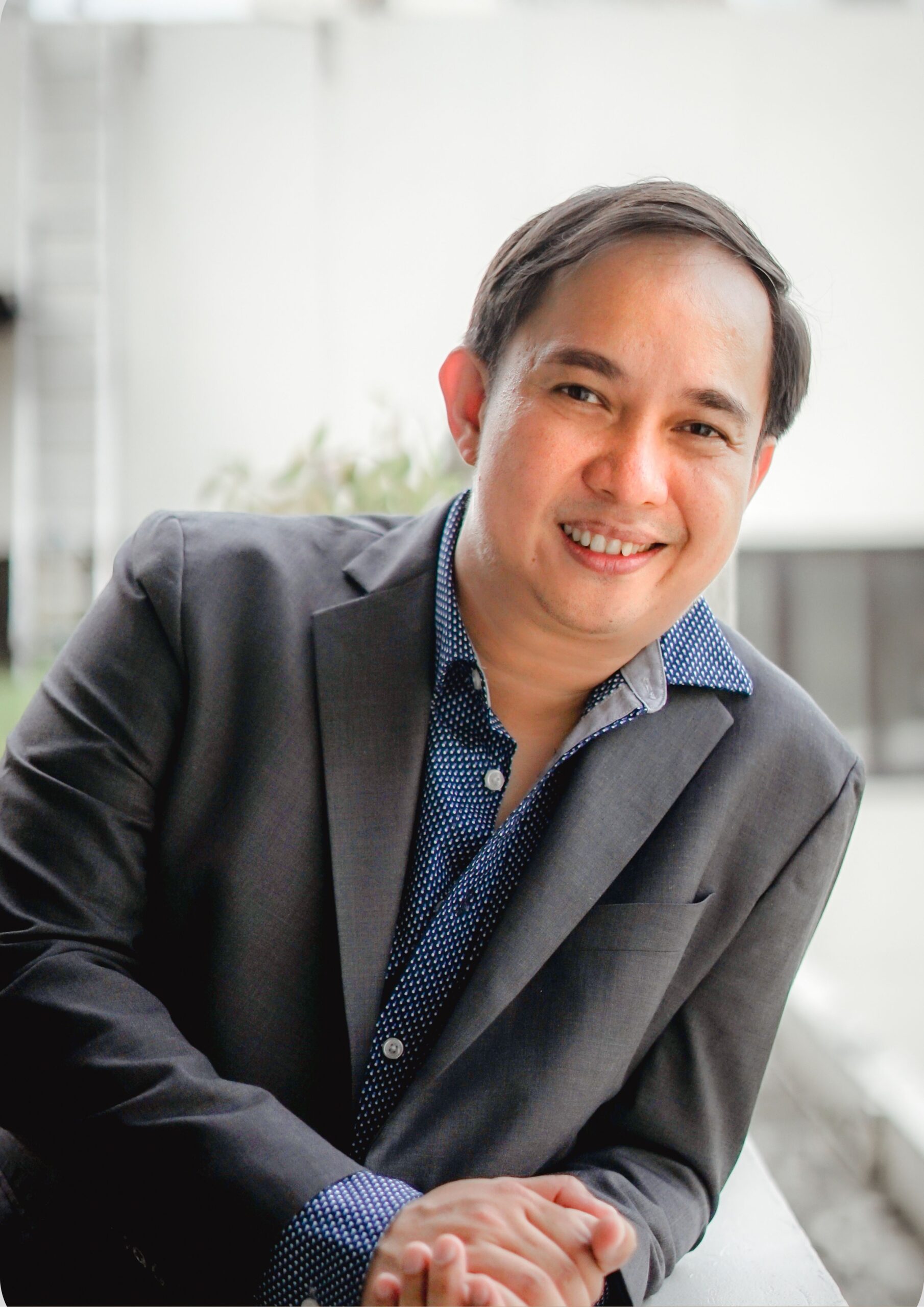 Dr. Christopher Monterola
Dr. Christopher Monterola is a Professor at the Asian Institute of Management (AIM) where he is also the Head of the Aboitiz School of Innovation, Technology, and Entrepreneurship (ASITE). Under ASITE is an advanced analytics industry-facing research lab — the Analytics, Computing, and Complex Systems (ACCeSs) lab where Chris is the Executive Managing Director. Chris is also a well-published scientist, an educator, and an entrepreneur. Prior to joining AIM in 2017, Chris was a Senior Scientist at the Institute of High-Performance Computing at the Agency for Science, Technology, and Research (A*STAR) — Singapore's lead government think tank for fostering world-class scientific research. He was the capability group manager of the Complex Systems Group and the Principal Investigator and Scientific Director of the Complexity Science Program (CSP), which was one of the major programs under A*STAR's Urban Systems Initiative – a critical component of Singapore's smart nation visioning. Chris has been leading multi-million-dollar research and development projects with local and international businesses, multinational companies, and various government agencies in the Philippines and Singapore. Prior to his stint in Singapore, he was a postdoctoral fellow at the Max Planck Institute for the Physics of Complex Systems in Dresden, Germany. Chris obtained a Ph.D. in Physics in 2002 from the National Institute of Physics, University of the Philippines Diliman (UPD) where he was a former Professor. With the rank of Academician, Chris is a member of the National Academy of Science and Technology (NAST), the highest recognition and scientific advisory body of the Philippines under the Department of Science and Technology (DOST) for his outstanding contributions to science and technology in the country and abroad.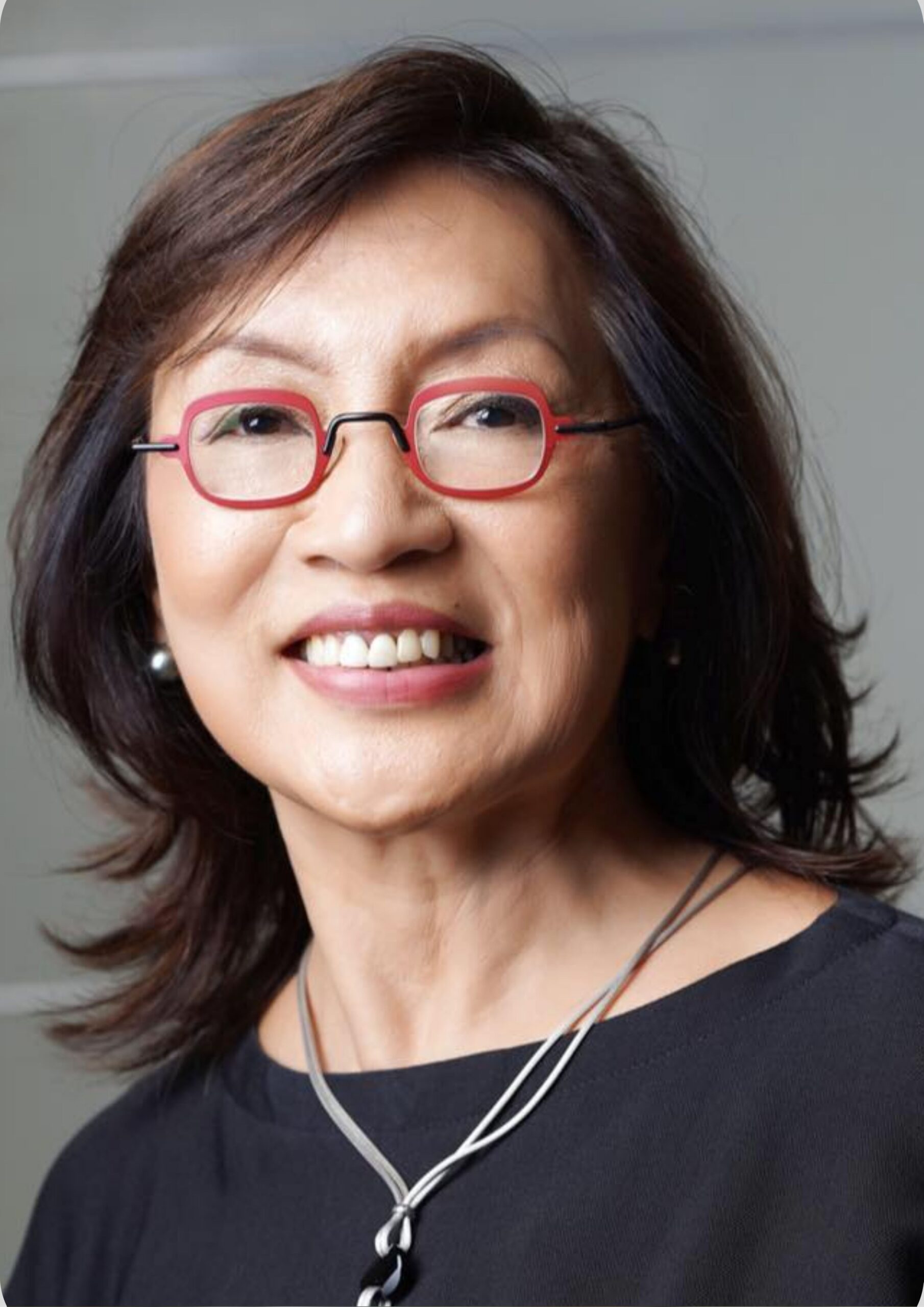 Ms. Elizabeth Aristorenas
Ms. Elizabeth Aristorenas is the Executive Director of the Unilab Foundation Inc. She leads the Foundation in achieving its mission of cultivating an enabling environment that is responsive to the emerging needs of Filipinos through innovative programs that deliver sustainable impact. At present, she is a Board member of the League of Corporate Foundations, Inclusion Initiative, and Project Inclusion Network.
Before joining the Foundation in 2017, Lilibeth established The Teacher's Gallery and the Inclusion Initiative in the Philippines, both founded on her advocacy for inclusive education. She also worked closely with UNICEF and The Asia Foundation in carrying out educational
programs for the marginalized sectors of society, such as persons with disability and young people from economically disadvantaged backgrounds.
She has graduate degrees in Business Administration from the University
of the Philippines, and Human Services from the University of Massachusetts. Previously, she received the Book Award for outstanding academic performance and also the Boston College Award for outstanding community service, both from the University of Massachusetts. She divides her time throughout the year between Manila and the greater Boston area.
Manabu Sumida is Professor of Science Education Department at Faculty of Education, Associate Director of Institute for International Relations, and Special Aide to the President, Ehime University. He is Principal of Ehime University Senior High School as well. He holds a PhD in Science Education from Hiroshima University. He was visiting researcher at University of Georgia in 1998 and visiting scholar at the University of Cambridge in 2012-2013. 
He was a committee member of the Trends in International Mathematics and Science Study (TIMSS) 2003, and the OECD Programme for International Student Assessment (PISA) 2006 and 2015. Hereceived Best Presentation Award in 2007 and 2008, International Contribution Award in 2016, and Academic Contribution Award in 2018
from Japan Society for Science Education. He also received Ryoji Noyori (Nobel Laureate in Chemistry in 2001) Education Award in 2013. He is currently Director-general of Japan Society of Science Education (JSSE), and Regional Representative for Asia of the International Council of Association for Science Education (ICASE).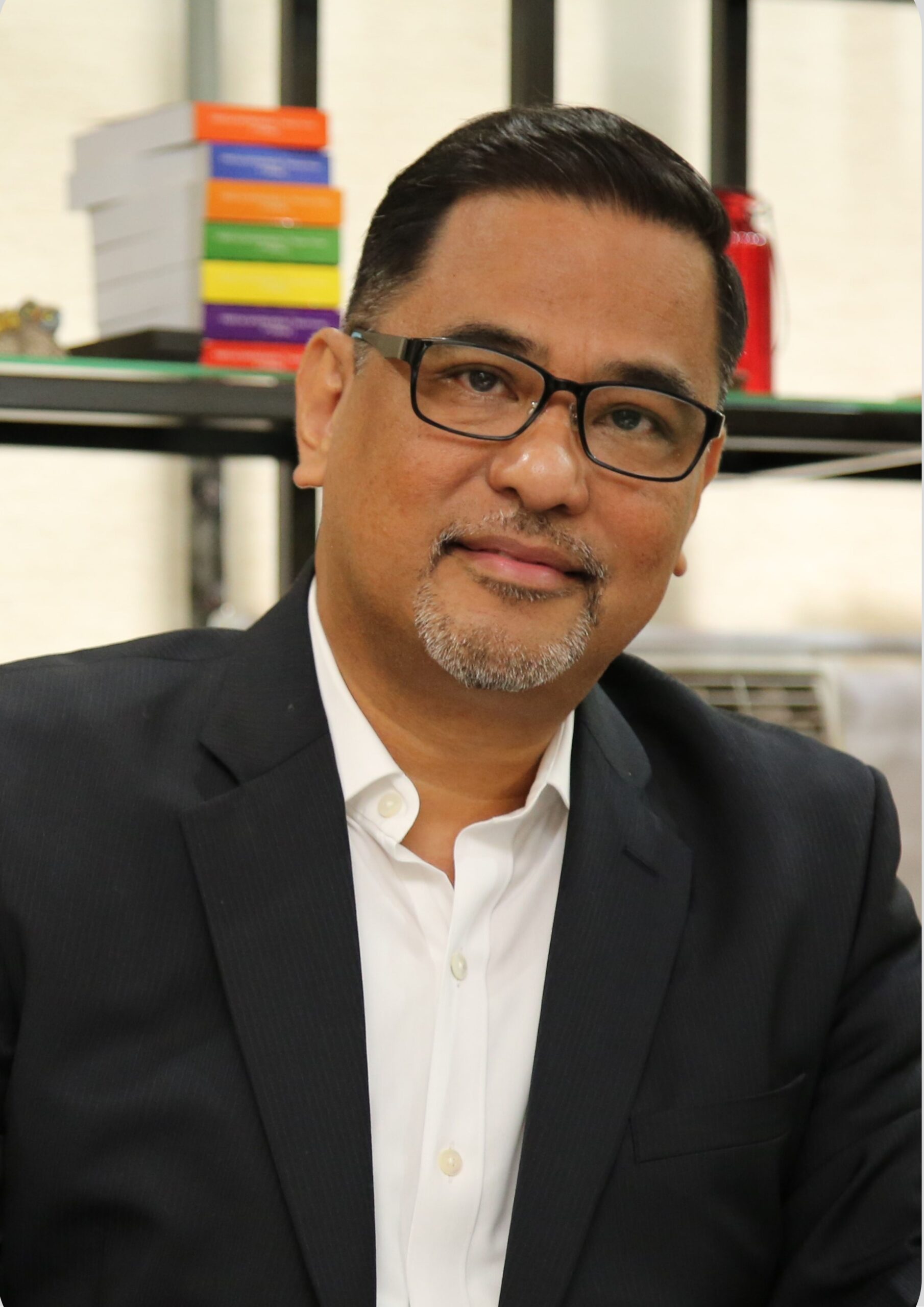 A seasoned communicator with over 35 years of progressive responsibility in large international, multinational and national organizations for such areas as corporate communications, public relations, marketing, broadcasting, brand management, corporate social responsibility, corporate governance, risk management, events management, publications, speech craft and general office management, Director Richard P. Burgos exhibits a keen appreciation of the role of effective communications and collaboration at the processor, individual contributor, team and leadership levels within a connected, globalized environment.
He brings this appreciation to create added value to the organizations that he works for, including the International Crops Research Institute for the Semi-Arid Tropics, an international research for development center based in Hyderabad, Telangana, India; Enchanted Kingdom; some of the world's leading IT companies such as IBM, HP, and Sun Microsystems; the Department of Science and Technology; and the University of Negros Occidental-Recoletos where he began his career as a Spanish language instructor.
Along with being the Director of the Science and Technology Information Institute of DOST, he is an active member of the International Public Relations Association. He is a volunteer for the NGO BahayTuluyan, and supports programs to help blind children acquire computer literacy skills through Resources for the Blind Inc., and Adaptive Technology for the Rehabilitation, Integration and Empowerment of the Visually Impaired.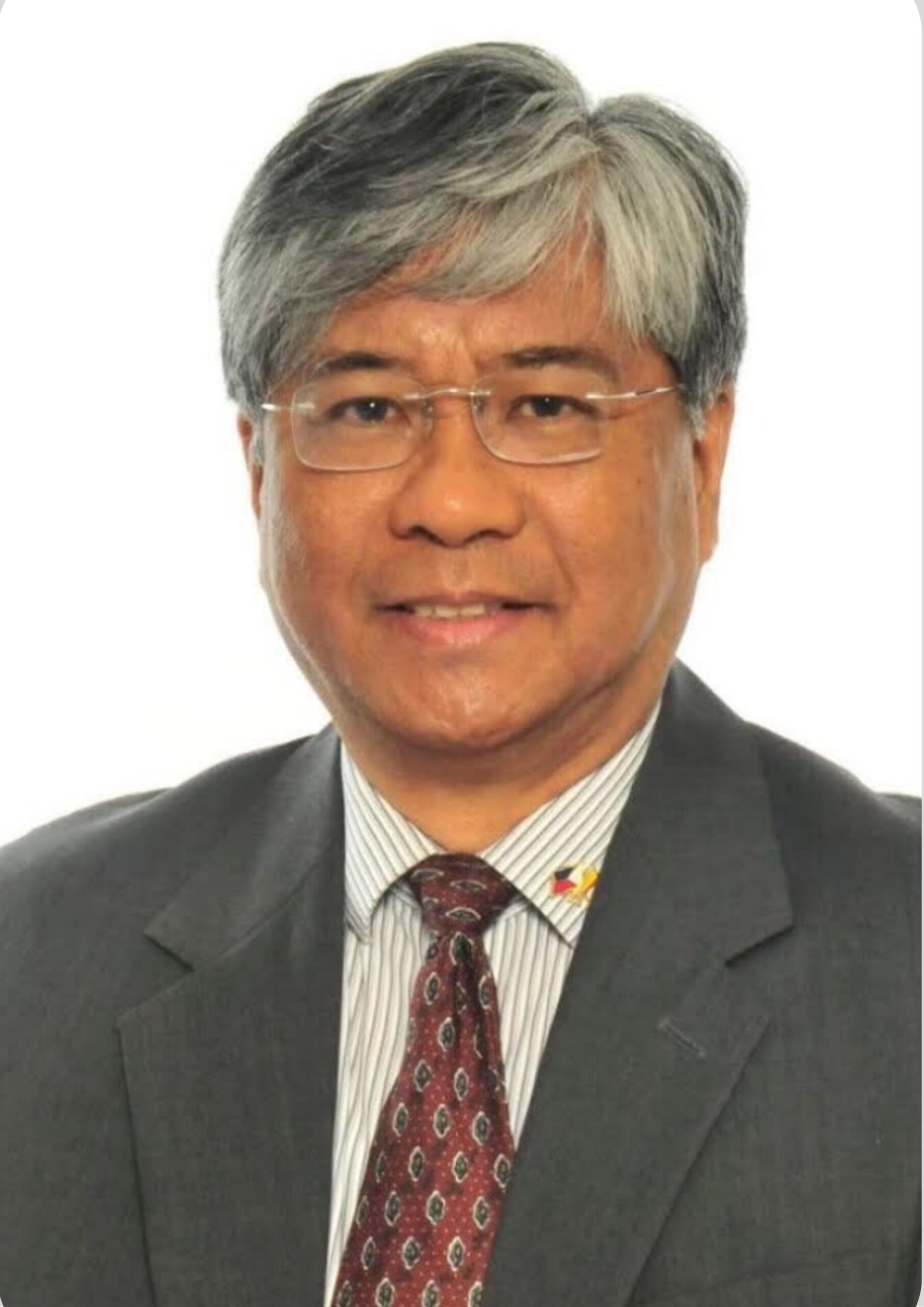 Mr. Sebastian C. Quiniones, Jr.
Mr. Sebastian C. Quiniones, Jr. is an alumnus of the University of the Philippines Diliman. He has been with Shell Companies since 1981, where he had multiple roles in Operations areas until his final corporate role as Managing Director/General Manager of Shell Philippines Exploration BV. He is currently serving as the Executive Director of Pilipinas Shell Foundation, Inc. (PSFI), the social arm of Shell companies in the Philippines. He is also active in other service-led groups such as the Mindoro Biodiversity Conservation Foundation and the Union Church of Manila.
Mr. Quiniones is a true believer of making changes happen through doing things efficiently and collectively- a key principle in bringing lasting impact to communities. He looks forward to helping make communities more resilient, most especially as Filipinos go through this challenging pandemic.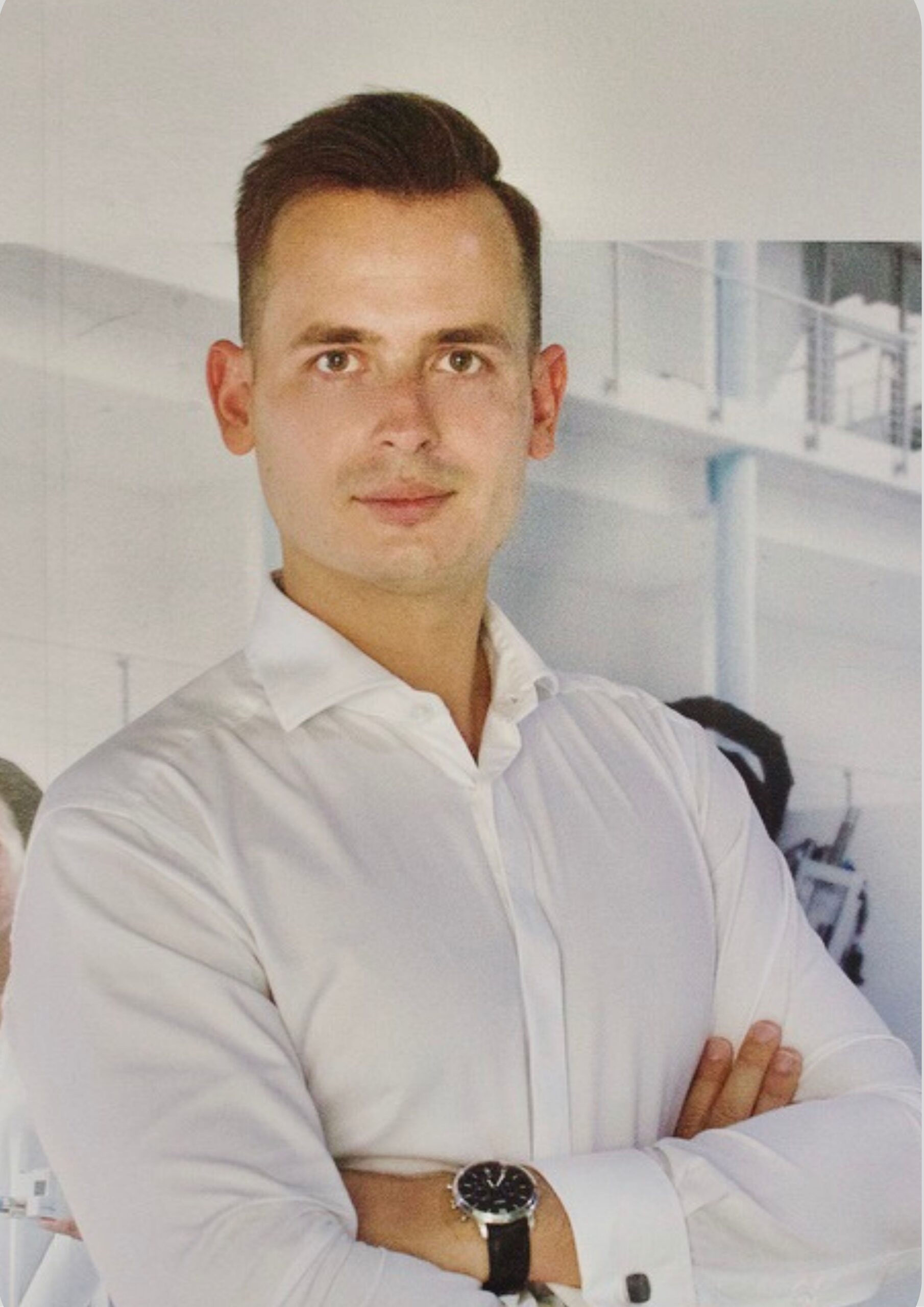 Adam Kwiatkowski is the Head of Technical Department at Festo Thailand, a worldwide provider of industrial automation components and solutions. His team consists of Application Engineering and Technical Service teams, and its key responsibilities are to design, deliver, commission, and support the best fitting solutions for the individual needs of customers. Before taking on the new assignment in Thailand, Adam was managing a mechatronic laboratory (Application Centre) in Festo Poland, which – apart from performing application tests – served the company as an incubator for new employees and a bridge between industry and technical universities. During his tenor as Application Centre Team Leader, Adam has organized and personally overseen over 40 internships, student projects, and diploma thesis.
Adam has graduated from three leading universities in Poland: Warsaw University of Technology, University of Warsaw, and Warsaw School of Economics, where he deepened his knowledge in the fields of mechatronics and management. In his daily work, he strives to adhere to the principles of non-violent communication by Dr Marshall Rosenberg and put a strong emphasis on the balance between soft and technical skills.
Dr. Stuart Bevins is a Principal Research Fellow and lead for science education research in the Sheffield Institute of Education, Sheffield Hallam University.
Stuart has designed and led both large and small scale research and knowledge exchange projects including large scale collaborative European projects. He is interested in social learning theories and science teacher professional development.
Stuart is also a member of the STEM Learning Research Advisory Group and has published widely in the field of science education.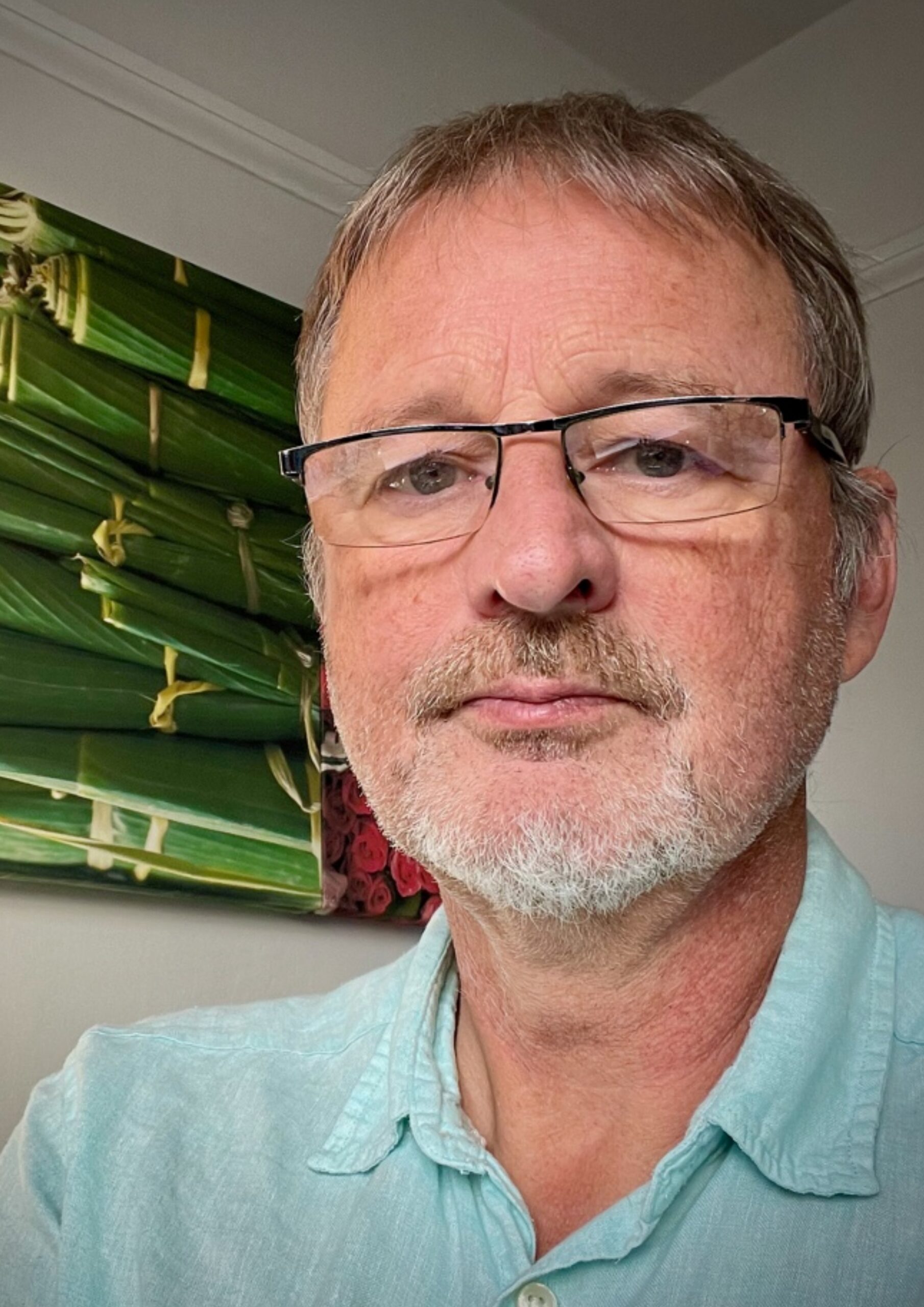 Dr. Gareth Price is a Senior Research Fellow at the Sheffield Institute of Education, Sheffield Hallam University with particular interests in science education, inquiry and creativity and in how academics and teachers can collaborate to develop improved learning experiences for students. He has contributed to research efforts and CPD activities in the UK and led projects in India, Thailand, Malaysia, the Philippines, Ecuador and Belgium. A qualified teacher with 15 years experience in the UK secondary sector (English, Integrated Humanities, Science and Mathematics at GCSE to 16, Biology at A-Level to 19), Gareth is also a published author of, and contributor to, school textbooks and software since 1991, including titles for the UK national and international markets. His current work revolves around how schools can support open-ended inquiry activities for all ages and abilities.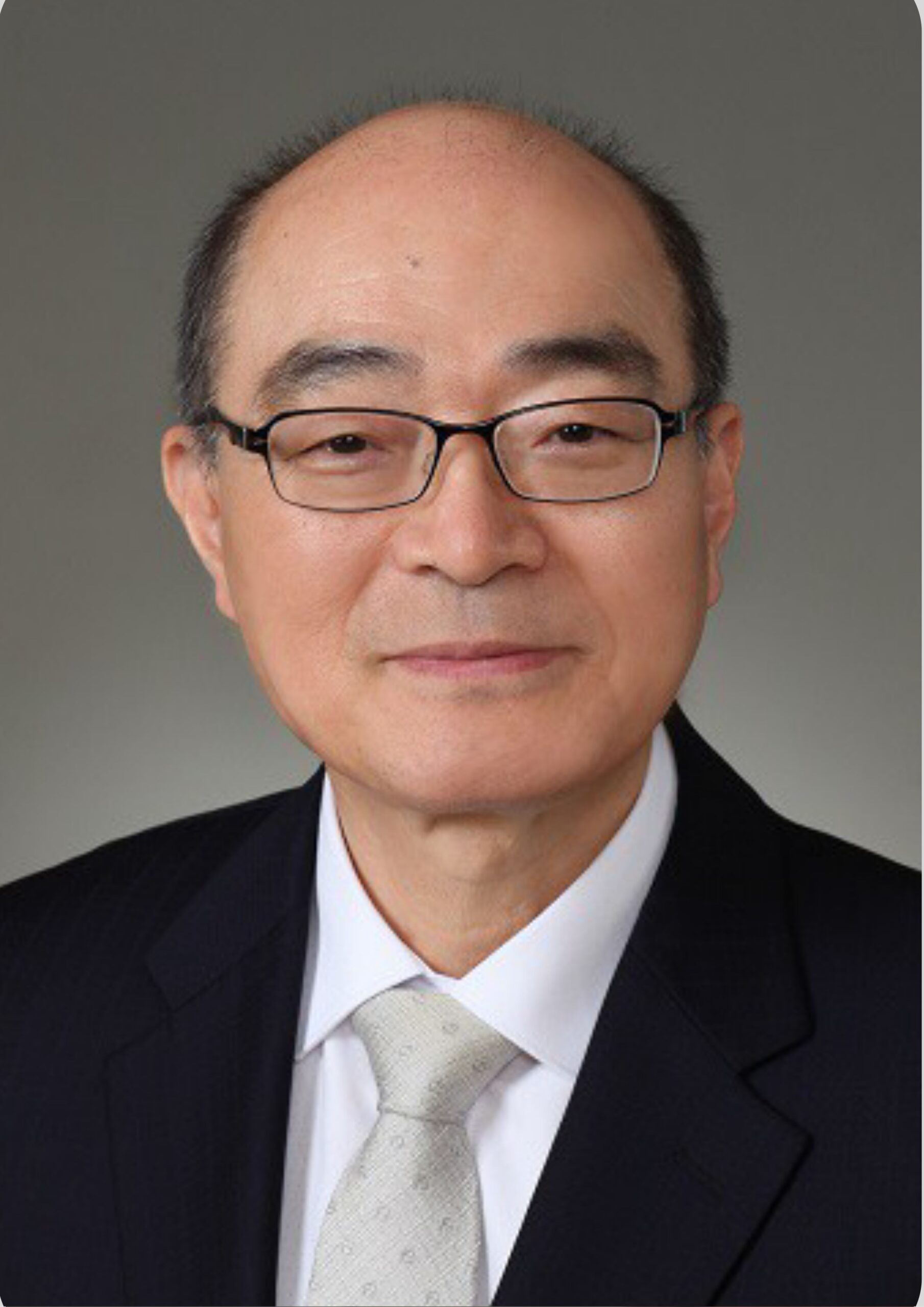 Dr. Hee-Chan Lew began his career as a professor at the Korea National University of Education in 1991. He served as Director of the Education Research Institute (2006-2008) and Dean of Planning (2008-2010) and President (2016-2020) in the university.
He owned numerous professional memberships including International
Committee member of International Group for the Psychology of Mathematics Education [PME] (2003-2007), Chair of 10th Asian Technology Conference in Mathematics [ATCM] (2004–2005), Co-Chair and International Program Committee (IPC) member of the 12th International Congress on Mathematical Education [ICME-12] (2008-2012), and IPC member of [ICME-13] (2012-2016). He was the president of The Korean Society of Educational Studies in Mathematics [KSESM] (2010 – 2012).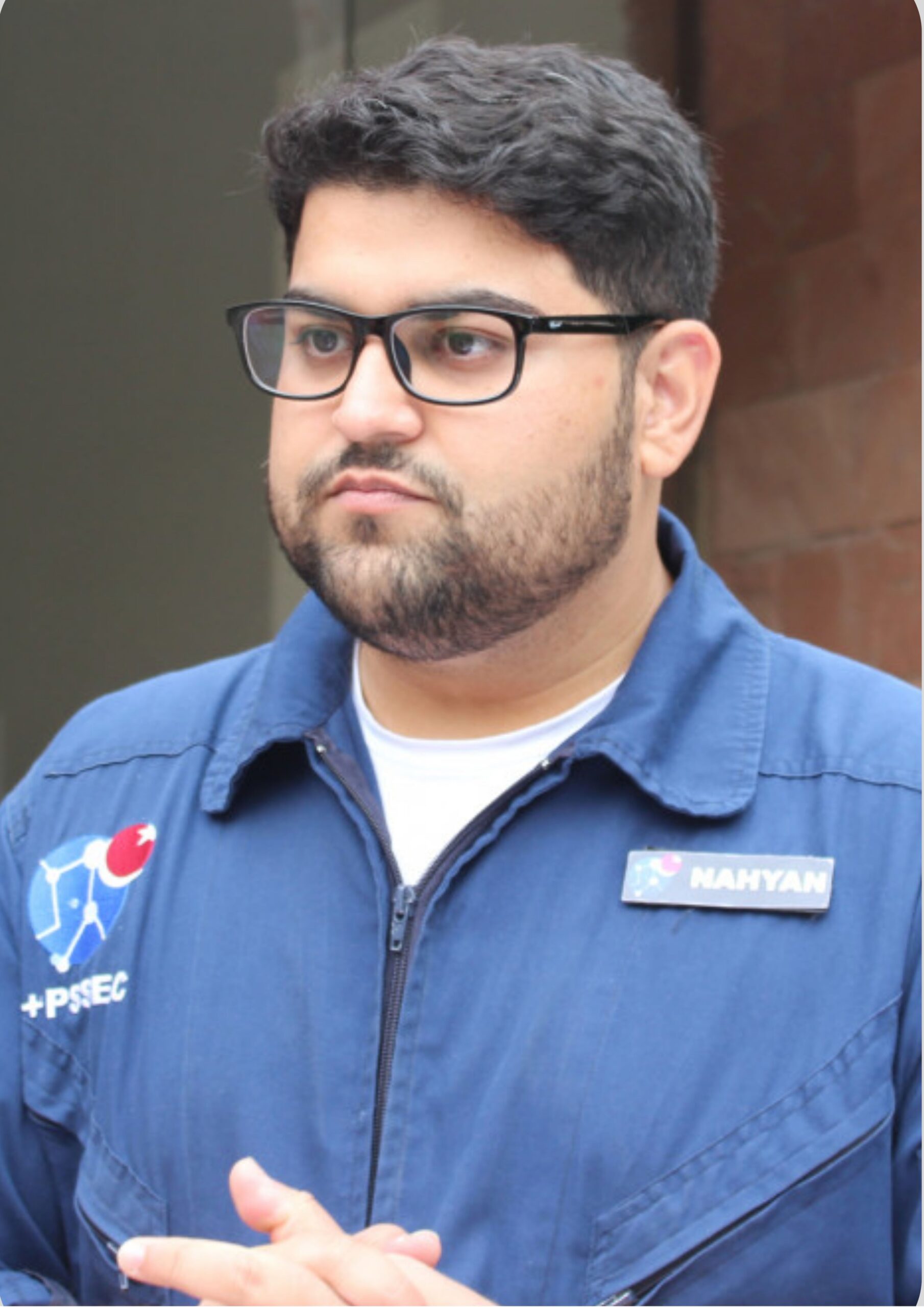 A disruptor in the STEM education industry. A catalyst of positive change. Bringing originality rather than conformity through Pi Space Science Education Centre (PSSEC). Nahyan Farooq, the co-founder and chief design officer at PSSEC, is a Global Young Leaders Conference (GYLC) 2012 nominee, a member of the Space Generation Advisory Council (SGAC) and Pakistan's only prospective member at the International Institute of Space Law (IISL). He has served as the Main Challenge Appraiser at Destination Imagination (D.I.) regional qualifier and a Project judge at the FIRST Lego League Regional Championship 2019. He is also a Space Science Educator at VSSEC, one of the pioneers of Space Science Education globally. Recently he was selected as a fellow for the STeLA International Leadership Forum 2021 to be held in Beijing, China. And, he makes a killer cup of coffee.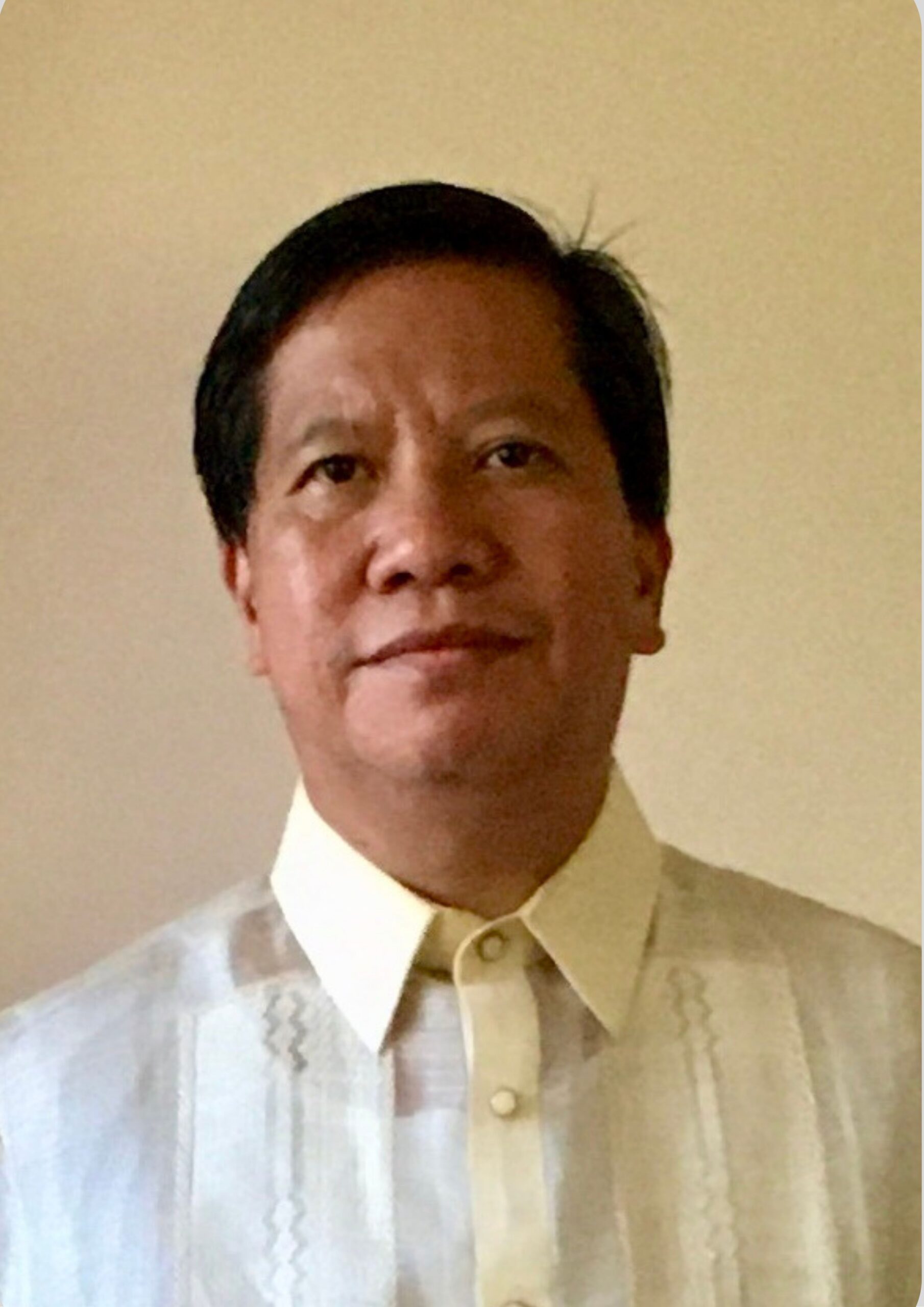 Dr. Gonzalo "Al" Serafica received his Ph.D. in Chemical Engineering from Rensselaer Polytechnic Institute ("RPI") in Troy, New York in 1997. He has over 20 years of experience with technology commercialization and intellectual property expansion.  His research focused on production optimization and product development of biomaterials both during his academic career with RPI and at Xylos Corporation where he was a co-founder in 1996 and was Vice President for R&D, VP for Intellectual Property and Technology from 2005 until 2012. Xylos Corp. is venture capital backed company that has spent more than $25 million in developing various microbial cellulose-derived medical devices. The company's products include 7 U.S. FDA cleared products, ranging from permanent implants as brain patch or dural substitute, to soft tissue replacements and adhesion barriers, and artificial skin or advanced wound dressings for treating chronic wounds. Dr. Serafica holds 10 U.S. granted patents and more than 20 international granted patents. Dr. Serafica was the principal investigator of the National Institute of Health-Small Business Innovative Research (NIH-SBIR) grant awarded to Xylos in 1997 to develop the biosynthesized cellulose wound dressing. Prior to his work on microbial cellulose, He also briefly worked in Boston, MA with Amicon, a membrane company and a division of Millipore Corporation in 1993.  
He was a registered Chemical Engineer in the Philippines after passing and obtaining 5th place in the November 1988 Board Examination. Dr. Serafica is DOST Balik Scientist in 2013-15 and is currently on an extended stay in the Philippines to initially help scientists and engineers in commercializing their technologies and expanding their intellectual property.  Dr. Serafica is also a consultant to various universities (UP System and DLSU), research and development institutions (PNRI and ITDI), funding agencies (USAID Stride), and private companies on various technology matters since 2014. He was the President of the Philippine American academy of Science and Engineering (PAASE) for 2017. In 2018, he helped bring the US NSF Innovation Corp training program to the Philippines together with DOST, DLSU and USAID Stride. He was also the private sector representative to the DOST Science education Institute, ERDT Board for MS and PhD training of STEM graduates. In 2020, he was elected to National Academy of Science and Technology as a corresponding member.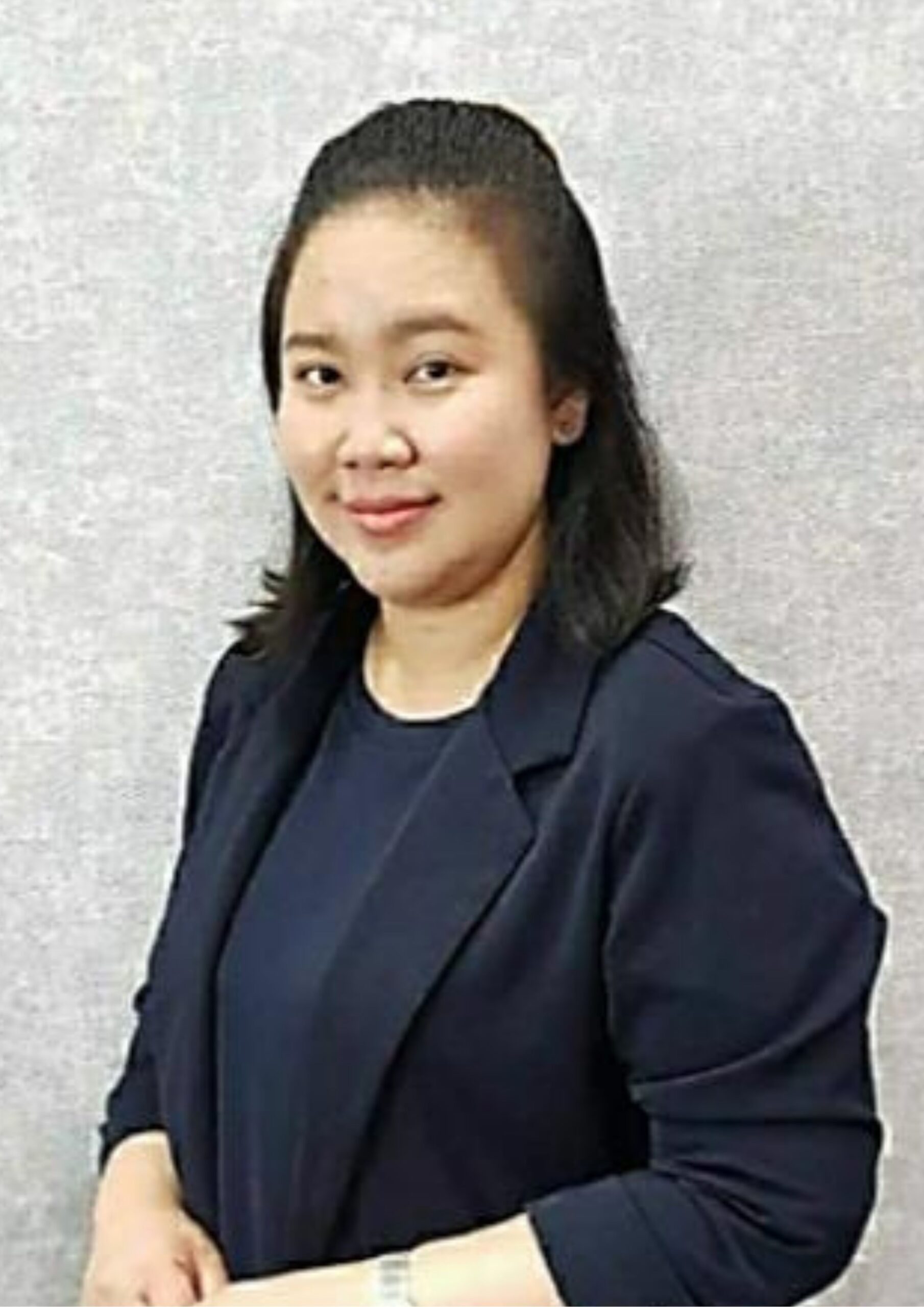 Siraprapah Srisupan, Ed.D. is a Science Educator from the Division of Museum Education and Creative Learning, National Center for Public Awareness of Science, National Science Museum Thailand. 
The education programmes developed by the National Science Museum are all designed to support national goals, as well as partner institutions. Their unified aim is to encourage lifelong learning, build inspiration, and cultivate 21st century skills and science literacy among children, youths, and the public.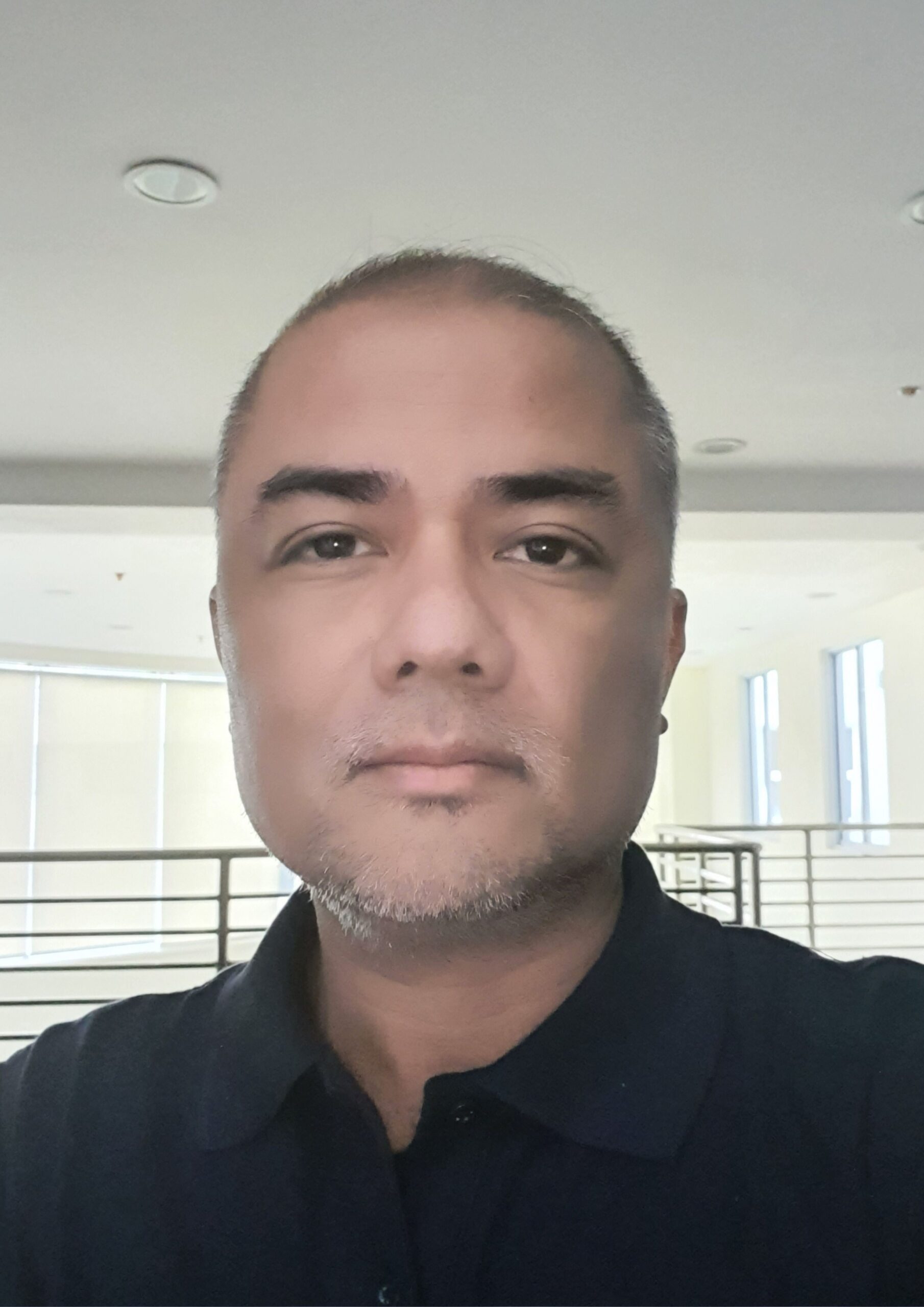 Dr. Joel Joseph S. Marciano Jr.
Dr. Joel Joseph S. Marciano Jr. is a Professor of Electrical and Electronics Engineering at the University of the Philippines Diliman (UPD). In January 2020, he was appointed as the first Director General of the Philippine Space Agency (PhilSA),  where he is now leading the buildup and mobilization of the newly created national government agency. Immediately prior to the PhilSA, Dr. Marciano served as the Acting Director of the Advanced Science and Technology Institute of the Department of Science and Technology (DOST-ASTI). Dr. Marciano obtained his BS Electrical Engineering from UPD and his PhD in Electrical Engineering and Telecommunications from the University of New South Wales in Sydney, Australia. He was a JSPS Fellow at the Tokyo Institute of Technology, Japan in 2003, the UP-Dado Banatao Postdoctoral Fellow at the Berkeley Wireless Research Center (BWRC) in the University of California Berkeley and at the School of Electrical and Computer Engineering at the University of California San Diego (UCSD) in 2004 and 2005, respectively. In 2007 and 2009, he was a Visiting Associate Research Scientist in UCSD. From 2013-2016, he served as the Interim Director of the Institute for Information Infrastructure Development (IIID) of the Philippines-California Advanced Research Institutes (PCARI) under the Philippines' Commission on Higher Education (CHED). Dr. Marciano held the Dado and Maria Banatao Professorial Chair at the UP College of Engineering from 2010 until 2016 when he was seconded to the DOST-ASTI. He has over 25 years of experience leading and managing research & development and technical operations in specialized areas of wireless communications (software-defined and cognitive radio technology, RFID, MIMO, etc), radio frequency spectrum management and policy, rural connectivity, emergency response communications, sensor networks and scientific earth observation microsatellites. As the Program Leader of the PHL-Microsat and STAMINA4Space programs from 2014 to 2020, he led a diverse team in the development and utilization of the country's first scientific earth observation microsatellites, Diwata-1 and Diwata-2, the nanosatellite Maya-1, and at least 10 more small satellites in various stages of development. These initiatives include associated activities in ground station and mission control operations, data archiving and distribution, remote sensing and artificial intelligence on geospatial data, academic program development and the establishment of local research and testing facilities in small satellites, and local industry engagement in space technology. 
Dr. Marciano is a Senior Member of the Institute of Electrical and Electronics Engineers (IEEE), a member of the Institute of Electronics, Information and Communications Engineers of Japan (IEICE) and the ASEAN Engineers. He has received several recognitions for his teaching, research and public service, including the Gawad Chanselor Para sa Natatanging Guro (Chancellor's Award for Outstanding Teacher) in UP Diliman, the Most Outstanding Electronics Engineer in the field of Education from the Institute of Electronics Engineers of the Philippines (IECEP), the 100 Outstanding Alumni Engineers from the UP Alumni Engineers (UPAE), the 2015 Manila Water Foundation Prize for Engineering Excellence, the 2017 Distinguished Alumni Award in Science and Technology from the University of the Philippines Alumni Association (UPAA) and 2019 Finalist in the Dangal ng Bayan Awards of the Civil Service Commission.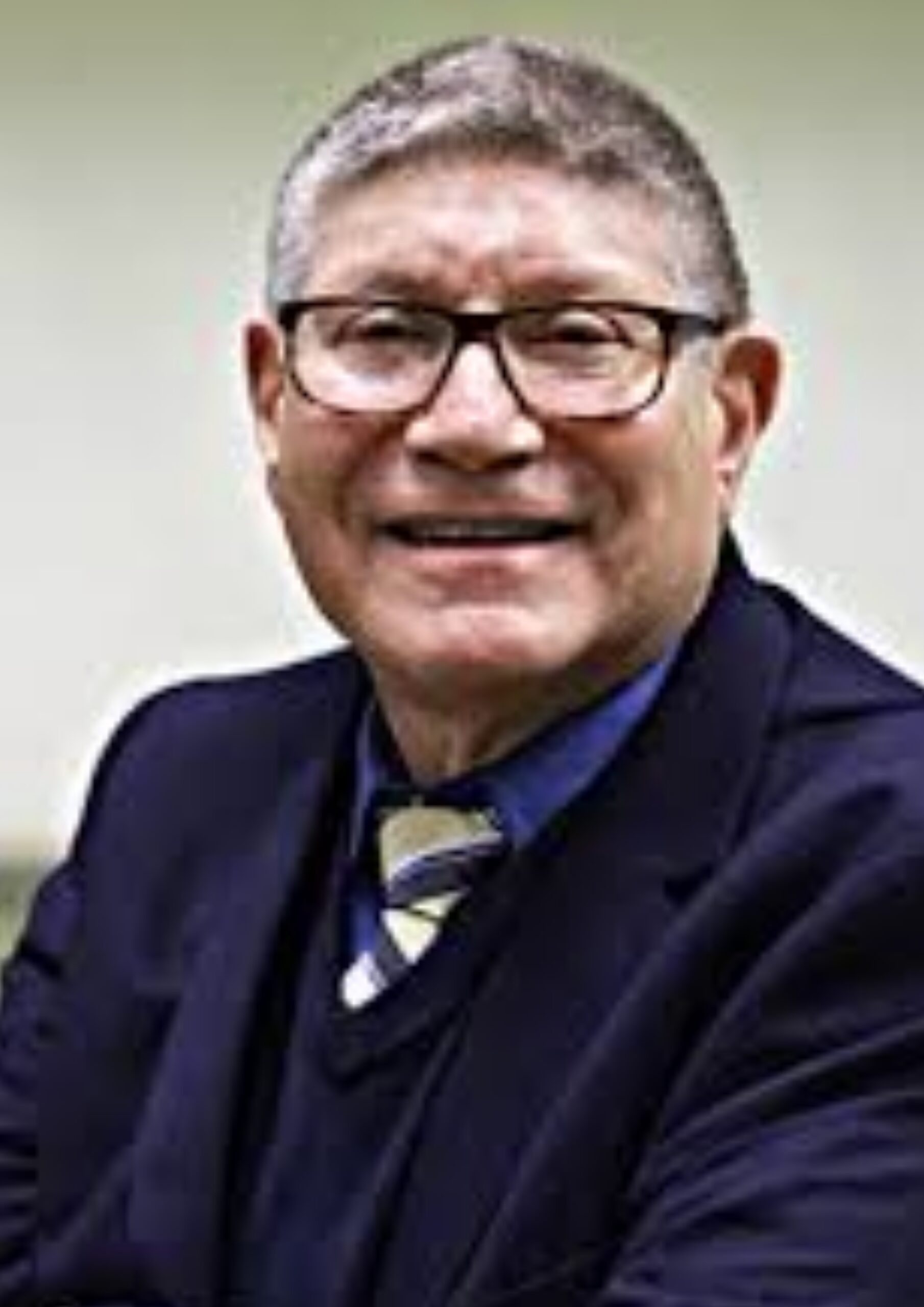 Mr. Roy Harris began his teaching career as a second-grade teacher in East Harlem, NY. He then went on to teach middle school science in East Harlem, South Bronx and Little Neck, Queens before becoming an Assistant Principal in Elmhurst, Queens for over six years. In 2005, Mr. Harris became the Science Instructional Specialist for Elementary Schools in NYC.
After 37 years of service with NYC public schools, Mr. Harris worked for Center for Educational Innovation, CEI, as their Science and STEM Director for 6 years, where he developed STEM cohorts of over 40 schools in elementary, middle and high school and led "STEMtastic Day" at the NY Hall of Science.
Mr. Harris has been actively involved in STEM Education through the GE Foundation and NSTA partnership, which worked with schools to develop a "Culture of Change" focused on STEM. Mr. Harris earned his BA from Queens College and then went on to earn a Master of Science degree in Environmental Education at Queens College and then earned his Administration and Supervision degree at Queens College.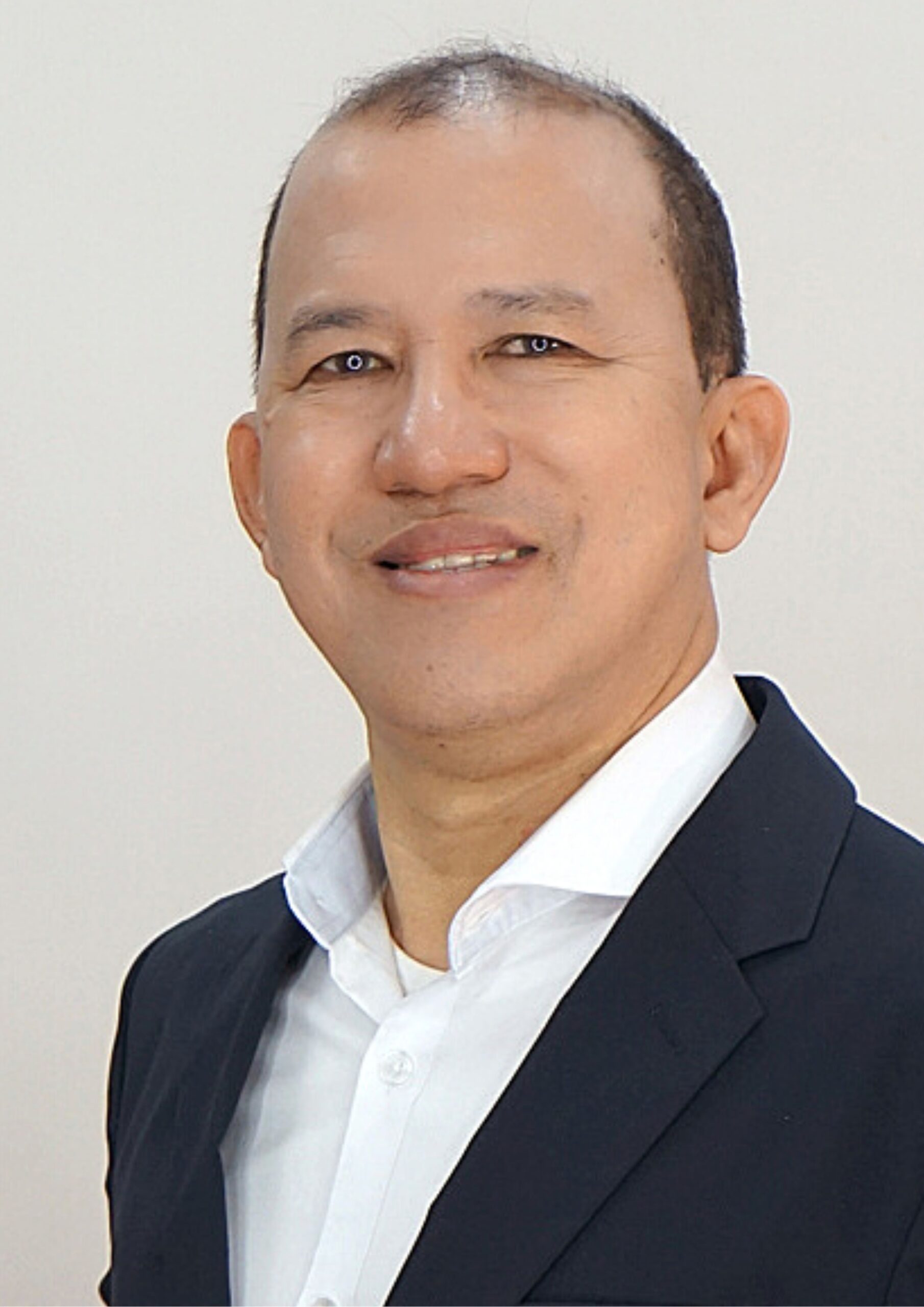 Glenn B. Gregorio obtained his Ph.D. in Genetics, M.Sc. in Plant Breeding, and BS Agriculture at the University of the Philippines Los Baños (UPLB).  Born and educated at Central Mindanao university, Musuan, Bukidnon for this Elementary and High School. His career was developed at the International Rice Research Institute (IRRI) as researcher; then he served as Post-Doctoral Fellow and assumed various research positions like International Research Fellow, Scientist, Senior Scientist, and Deputy Division Head of IRRI's Plant Breeding Genetics and Biotechnology Division. At IRRI, he worked on Rice Breeding for tolerance to saline-prone and problem soils, and as Coordinator for varietal development pipeline-cross cutting R&D. He had a three-year stint as crop breeding manager for corn at East-West Seed Company. He is a professor of the Institute of Crop Science, College of Agriculture and Food science at UPLB and currently the Director of Southeast Asian Regional Center for Graduate Study and Research in Agriculture (SEARCA). His numerous awards include the following: Ten Outstanding Youth Scientists of the Philippines (TOYS 1980); Outstanding Young Scientist (OYS 2004) in the field of Genetics; Crop Science Society of the Philippines Achievement Award for Crop Science Research (2004); Honorary Foreign Scientist of the Rural Development Administration (RDA) Award of Korea (2002-2005); The Outstanding Young Men (TOYM 2004) Philippines; Ho Chi Minh Medal award for "Having Great Contribution to the cause of Agriculture and Rural Development of Vietnam" (2012); Crop Science Achievement Award in Research Management (2014). Dr. Gregorio was also conferred the rank of Academician as member of NAST-Philippines in 2018.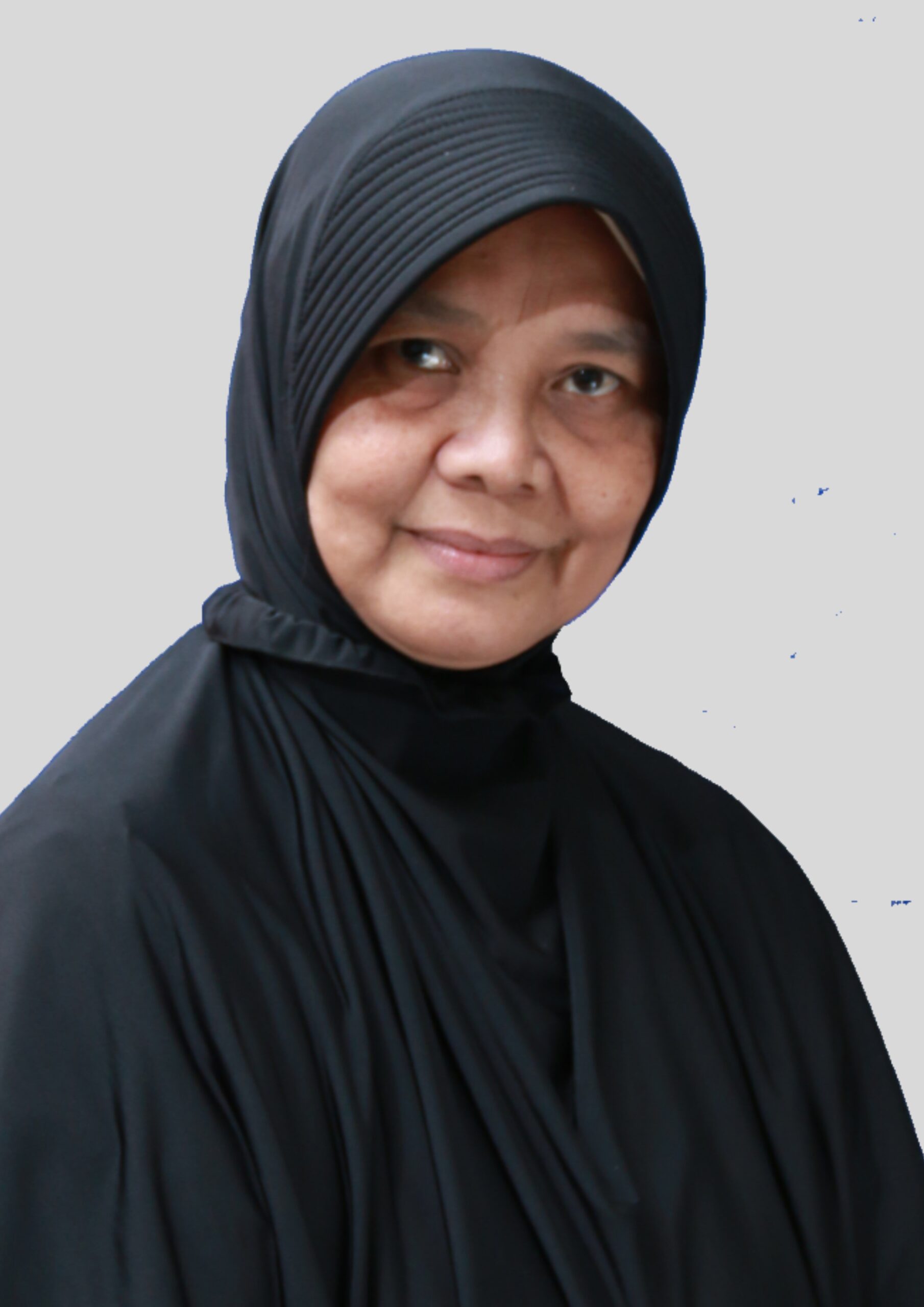 Dr. Elly Herliani is the Head of Research and Development Division of SEAQIS since the first year she joined the Centre in 2018. Before joining the Centre, she served for 30 years since 1989 at the Centre for Development and Empowerment of Teachers and Education Personnel (CDETEP) in Science holding several posts such as Head of Research and Development Division and teacher instructor. Her last position at CDETEP in Science was as the Head of Primary Education Division at Centre for Development and Empowerment of Teachers and Education Personnel (CDETEP) in Science. She also experienced as education consultant for some private school in West Java, Indonesia. She also developed several modules for primary and secondary teachers.
Her significant professional record was supported by strong educational background. Dr Elly Herliani completed her Masters' Degree at Cambridge University-UK on Science Education: Curriculum & Instruction, then she continued her Doctoral Degree at Indonesia University of Education majoring on Education Administration/Human Resources Management. Her specialization is in Biology, Biotechnology, Environmental Education, Primary Education, STEM Learning, Inquiry-Based Science Education, and Science Learning Model.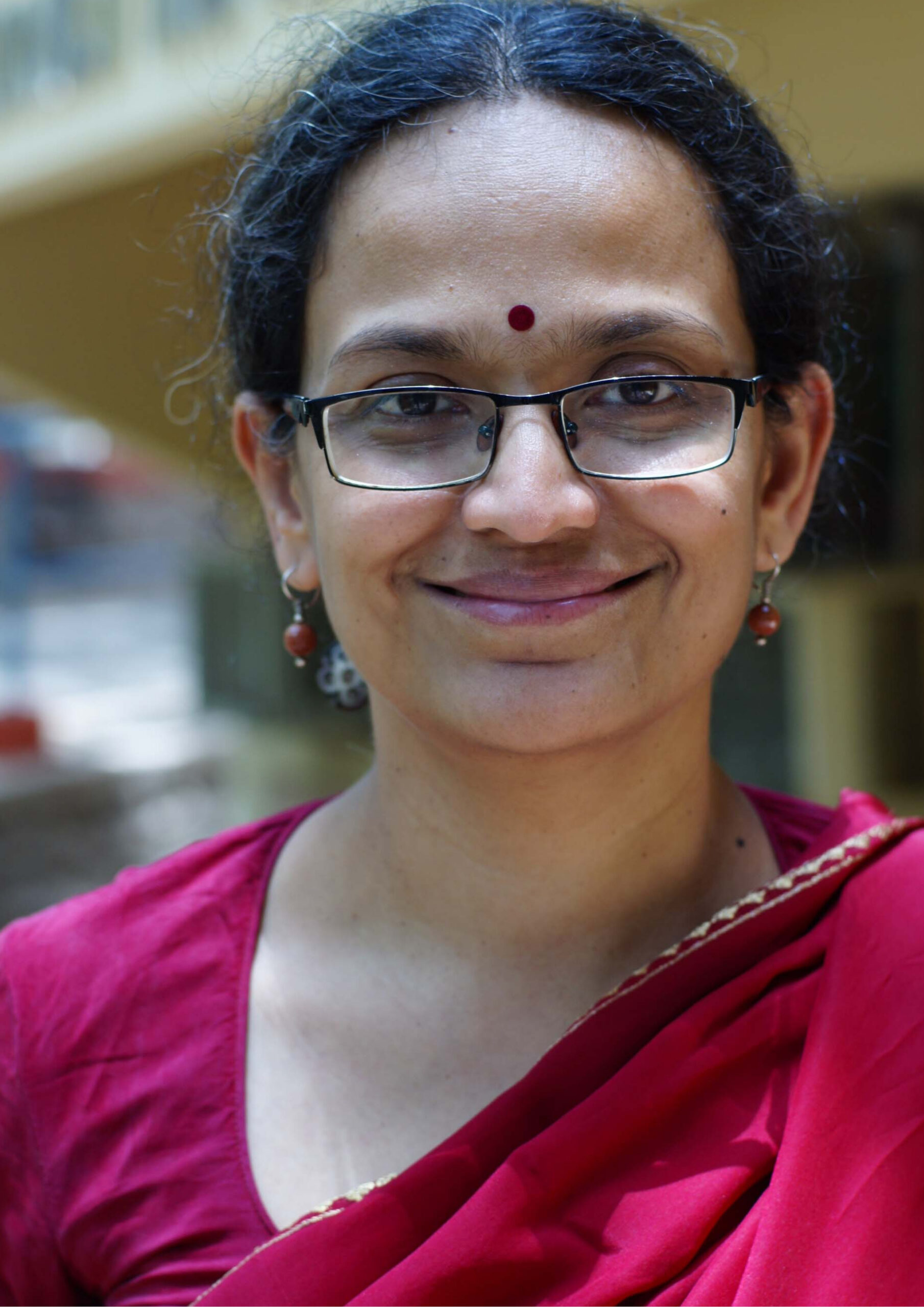 Dr. Padma M. Sarangapani is a Professor of Education and Chairperson of the Centre of Education, Innovation and Action Research at Tata Institute of Social Sciences, Mumbai INDIA.  She has engaged with research and field action in areas of quality improvement in elementary education, mathematics education, teacher education. She co-led the District Quality Education Project (NIAS, 2002-2007) and is lead of the Connected learning Initiative (2015-2020) which was awarded the UNESCO-King Hamad Prize for Excellence in the use of ICTs in Education.  She has been involved with developing several new programmes in Education in India,  including the BElEd, MA Education (Elementary) and the Bed-MEd (innovative).  Her research and publication are in the areas of ethnography of learning and childhood, indigenous tribal knowledge systems, quality of education debates, teacher education, culture and pedagogy and the discipline of education. She was a member of the steering committee of the National Curriculum Framework 2005, and has worked with the UNESCO Teacher Task Force, and with Central and State governments in India. She currently leads the Initiative for Excellence in Teacher Education at TISS.   She is co-Editor in Chief of the Handbook of Education Systems in South Asia (2021, Springer Major Reference Work).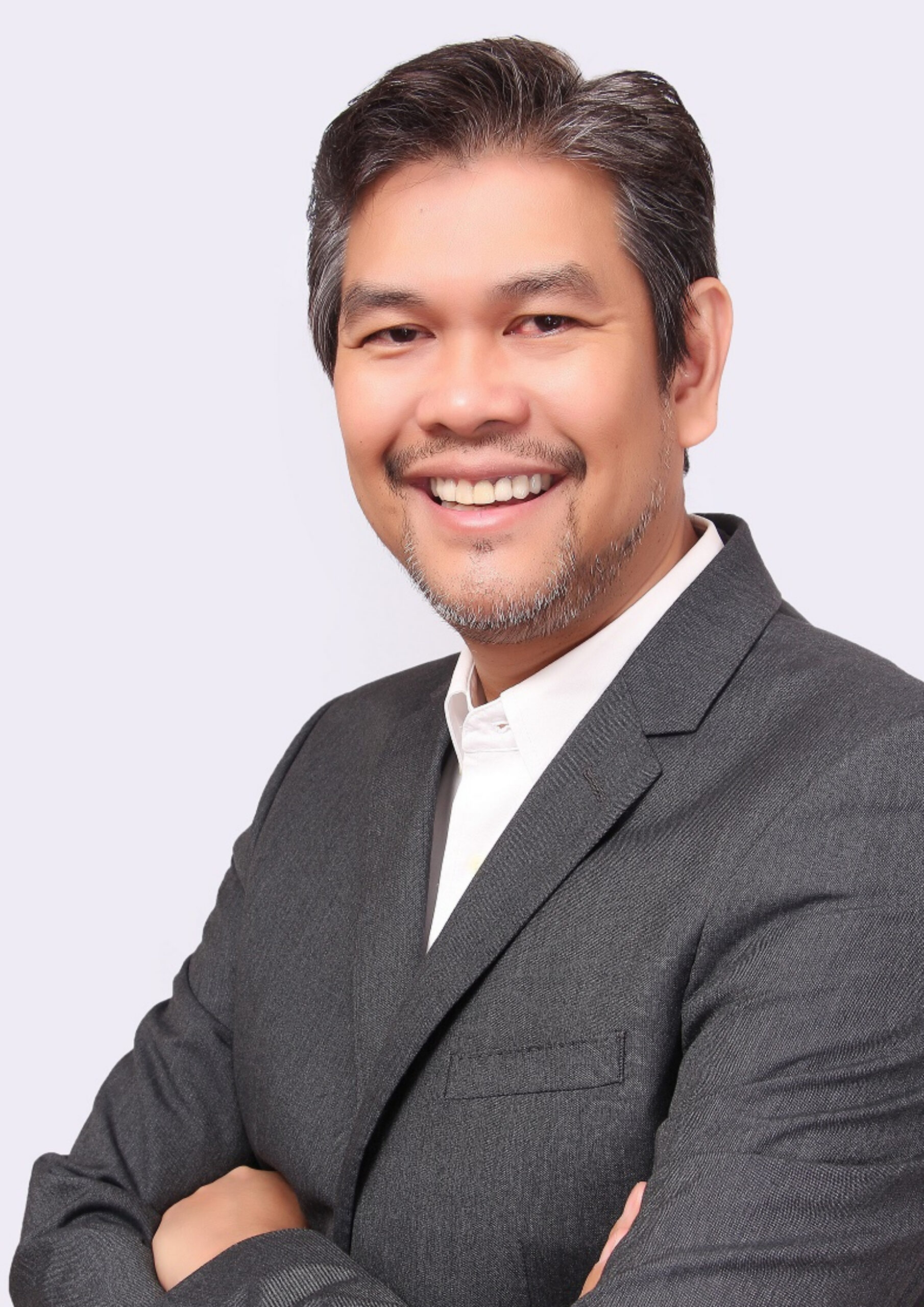 Mr. Allan Timonera is an electronics and semiconductor manufacturing professional and the president of Fastech Synergy Ltd.
Mr. Timonera has an extensive industry work experience spanning from technology inception, product development to business development for the global market. His work focused on power semiconductor devices, electronic systems and its software and more recently on data driven intelligent systems.
Mr. Timonera worked with the team that set-up the first hard disk drive factory in the Philippines in the late1980's, subsequently he set up one of the earliest application specific integrated circuit or ASIC design company in the Philippines in 1991. In 2012, he embarked on his first project collaboration with the academe and later became the founding Executive Director of the Center for Microelectronics Development at FAITH Colleges in Batangas Philippines. Allan is an adjunct professor at the Asian Institute of Management teaching operations management courses. He has actively participated in the industry trade advocacy thru the Semiconductor and Electronics Industry of the Phils. Inc. (SEIPI).
Mr. Timonera graduated from the University of Santo Tomas with a degree in B.S. Electronics and Communications Engineering and holds a M.S. in Data Science from the Asian Institute of Management. He also serves on the board of directors of FAITH Colleges and other companies in the property development and security management sectors. Allan also founded The FodderCrate Inc, a social enterprise venture in processed food distribution.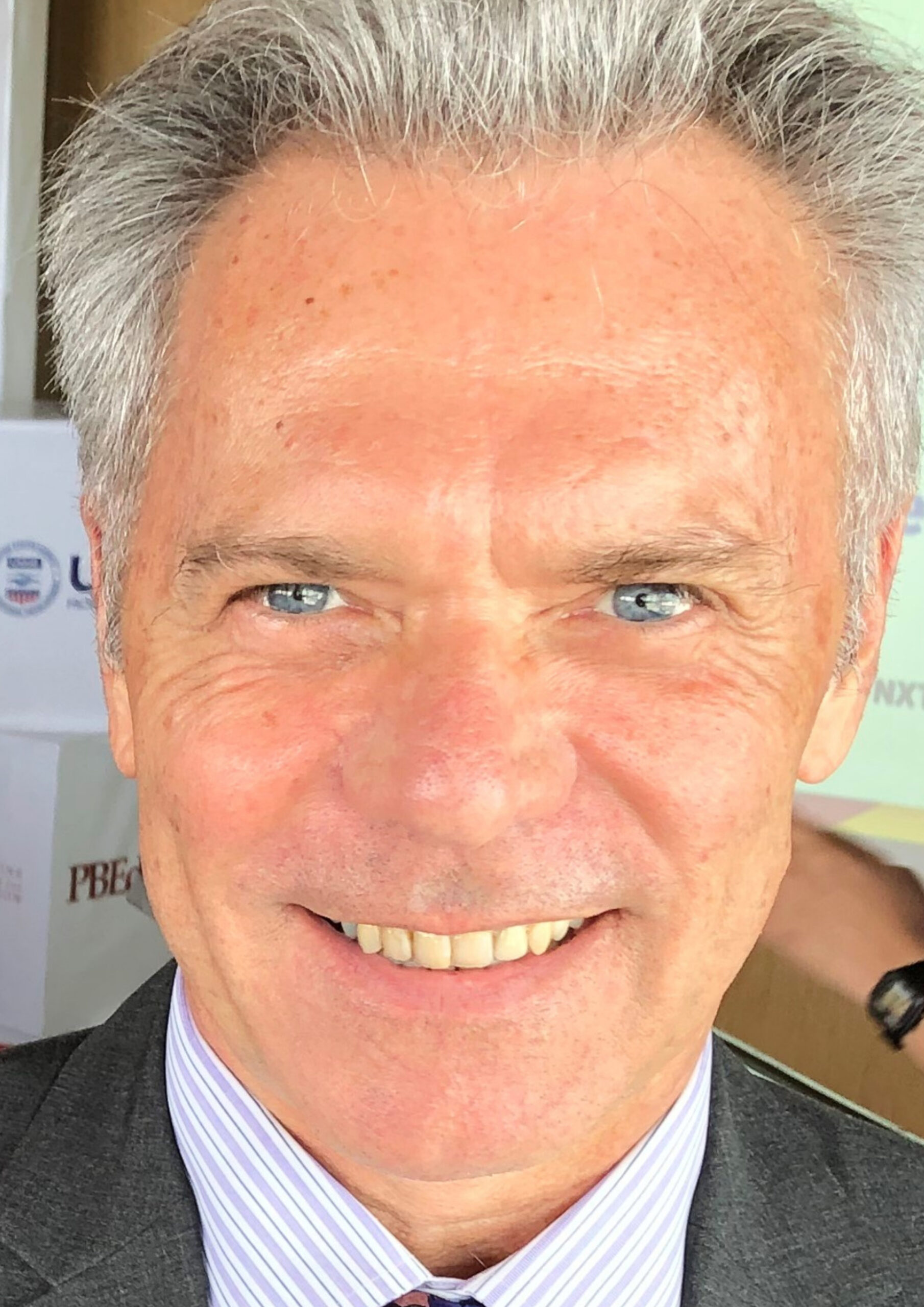 Dr. Thomas LeBlanc is the Director of the Education Office for USAID in the Philippines. Prior to moving to Manila, he worked in North Africa for four years, East Africa for eight years, West Africa for six years, and South Asia for six years. He has more than 24 years of experiencing managing multimillion dollar education portfolios to support early childhood, pre-primary, primary, and secondary education in formal settings, learning for out-of-school youth and adults in non-formal settings, workforce development, and higher education. Tom started his career in education as a Peace Corps Volunteer teacher in West Africa. Tom has his Doctorate in Education from Harvard University.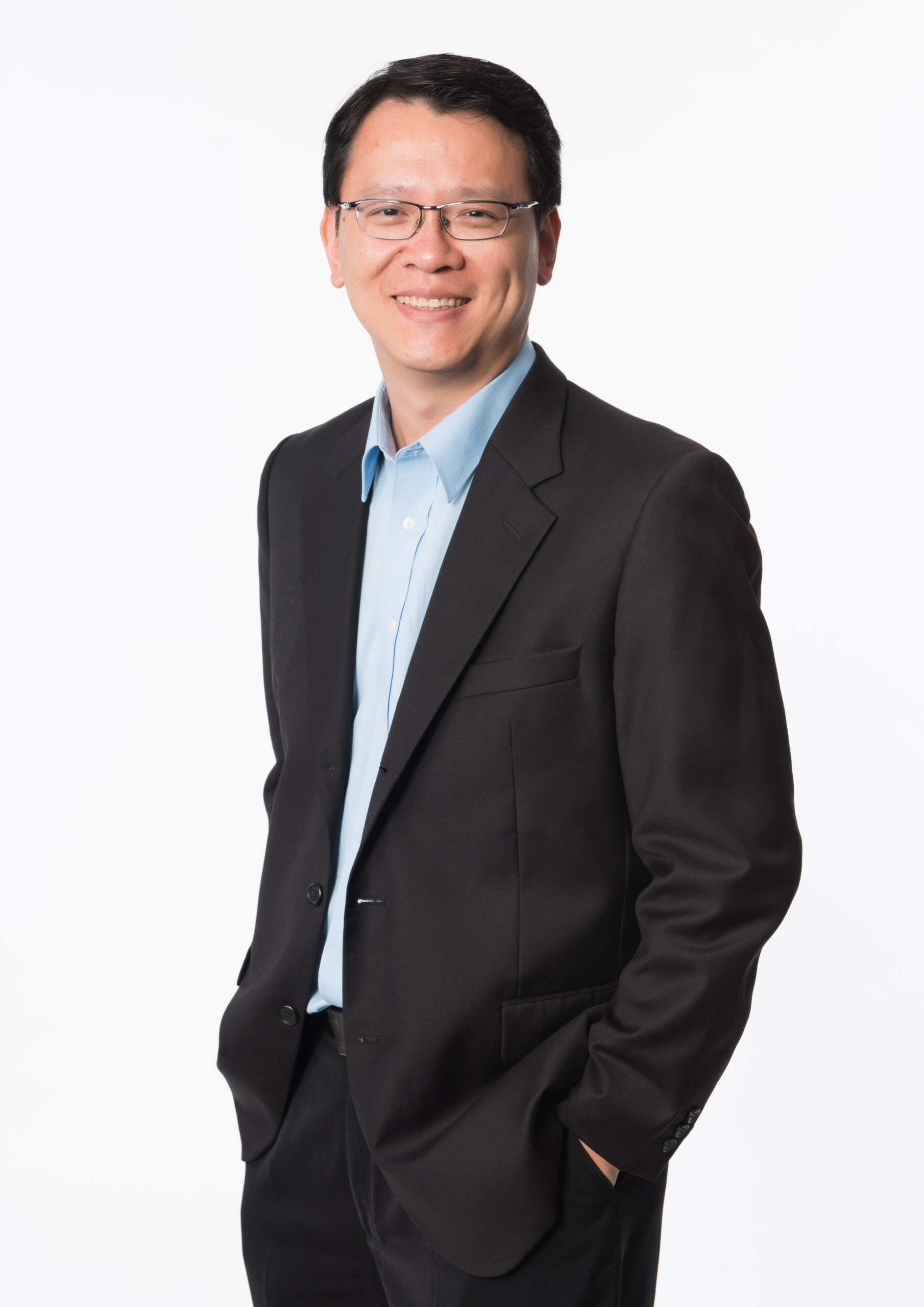 Mr. Krichphipat is currently the GM Business Support for Chevron Thailand Exploration and Production, co, Ltd. He is responsible for the Supply Chain Management, Information Technology, Digital Transformation Initiative, Corporate Affairs, Health & Medical (including ongoing COVID-19 response) and a few other support functions.  
He graduated in B Eng in Chemical Engineering from PSU Songkhla Thailand, MSc in Pollution and Environment from University of Manchester UK, and MBA from Thammasart University Thailand.  
He has worked with the company since 1991, in areas that have ranged from Facilities Engineering, Operations Management, Asset Development, Technical Consultancy Service, Business Restructuring, and Business Support.  He is currently living in Bangkok.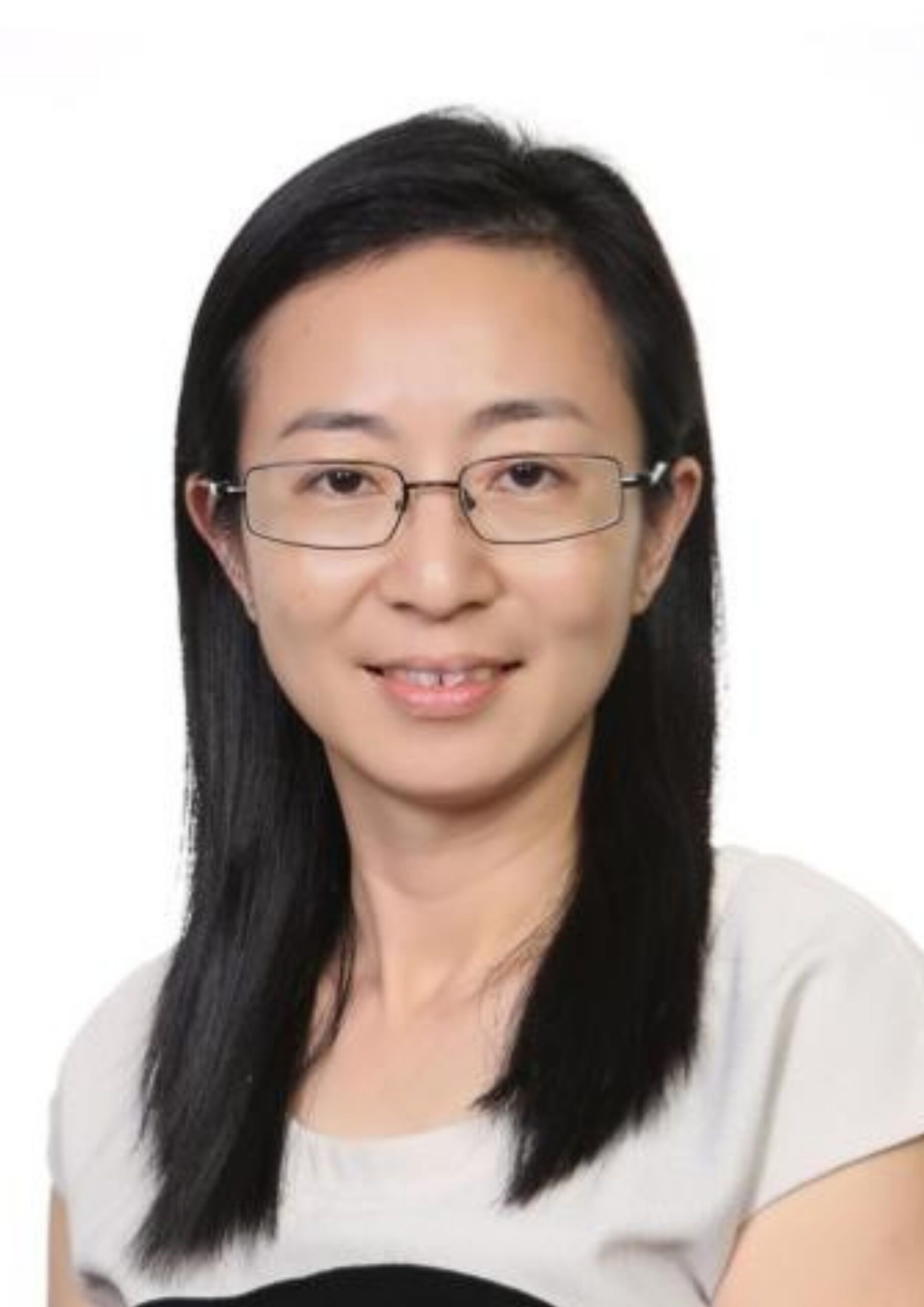 Lee Lin Yee (Mdm) graduated from the National University of Singapore with a Masters in Science, majoring in Mathematics, before joining the Singapore public service as an education officer. In her 17 years in education, she has led the Project Work team as a Subject Head, and the Mathematics department as the Head of Department in Pioneer Junior College. She was subsequently appointed as Vice-Principal of Nanyang Girls' High followed by Boon Lay Secondary School, before taking on the role of the school Principal of St. Margaret's Secondary School. 
She is currently the Director of Sciences Branch, Curriculum Planning and Development Division in the Ministry of Education, where she oversees the curriculum review, syllabus and resource design and development of STEM-related subjects in general education, as well as promotion and organization of STEM-related activities.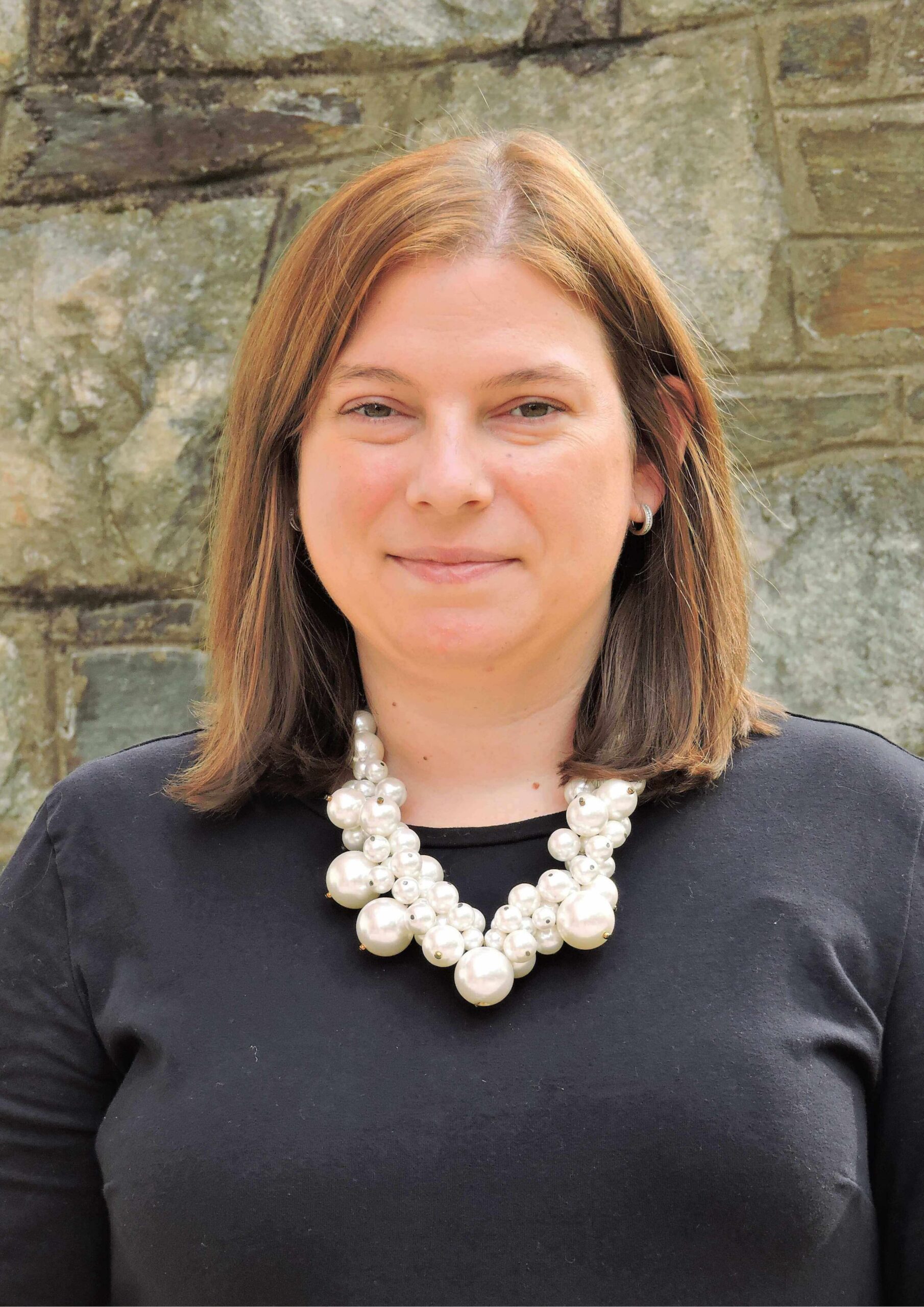 Denise Kopecky leads Challenger Center's team of education and technology experts whose work is at the core of the organization's STEM education mission. She oversees the development and implementation of all education products and programs, including curriculum, professional development and assessment. She also manages relationships with program collaborators including partners, external vendors and evaluators. Ms. Kopecky is a member of the Senior Leadership team, providing direction on all strategic and operational issues to ensure an effective and coordinated effort to meet Challenger Center's goals
Ms. Kopecky spent 13 years in the classroom, having taught both upper and lower grade levels. She developed and delivered curriculum and led professional development courses. She served on the Teacher's Advisory Board to the superintendent for several years during her teaching career. Ms. Kopecky has a professional certification in instructional design from University of Wisconsin-Stout. She has a Bachelor of Science in psychology and a Master of Teaching from Virginia Commonwealth University.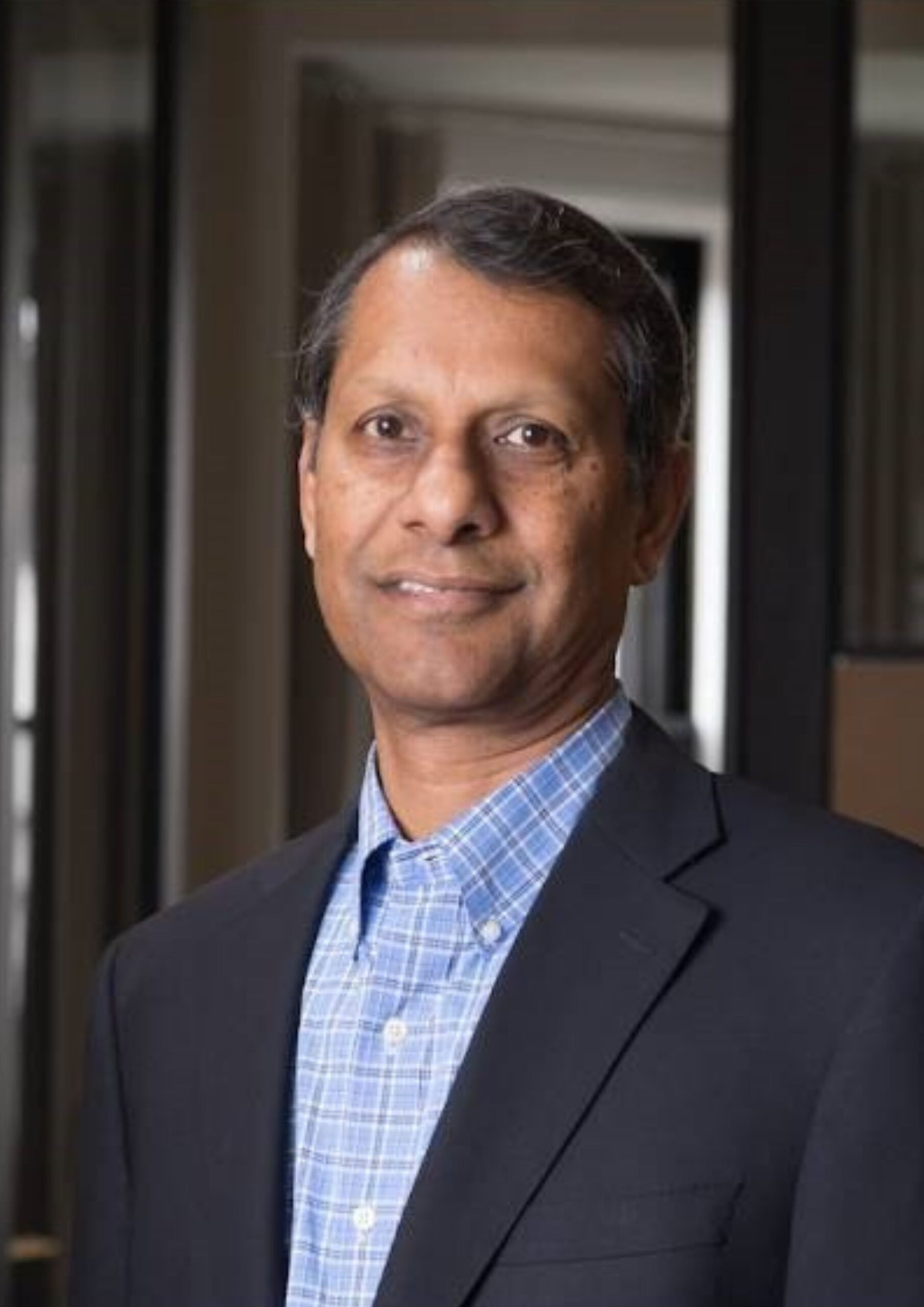 Venkat Srinivasan, the Founder and Managing Director of Innospark Ventures, has worn the shoes of an entrepreneur for most of his career.  He brings deep expertise in AI and computational algorithms to the firm, especially computational linguistics, combined with deep functional knowledge in multiple domains including finance and accounting.  He has founded several successful AI-led startups, including eCredit (acquired by ICG) and Rage Frameworks (acquired by Genpact). More recently he has founded several double bottom line enterprises – EnglishHelper, KnowYourMeds and Intelligent Machines Lab. He was honored with a Lifetime Achievement Award by The Indus Entrepreneurs [TiE] in 2017 (http://bit.ly/2j5ElGG)
Dr. Srinivasan holds 9 patents, has published over 30 research papers in prestigious peer-reviewed journals, has co-edited two books and is the author of a recently published book titled, The Intelligent Enterprise in the Era of Big Data. Venkat has strongly advocated for and believes in AI led transformation for Good; that successful AI-led transformation will be characterized by explainability, traceability, context awareness and the ability to learn from sparse data environments.
Venkat currently serves as a Vice-Chair of the Board of the American India Foundation.  He also serves on the Board of New Profit, a pioneering venture philanthropy organization.  Venkat is also a Trustee of BUILD and a member of the Dean's Executive Council at the D'More-McKim School of Business at Northeastern University.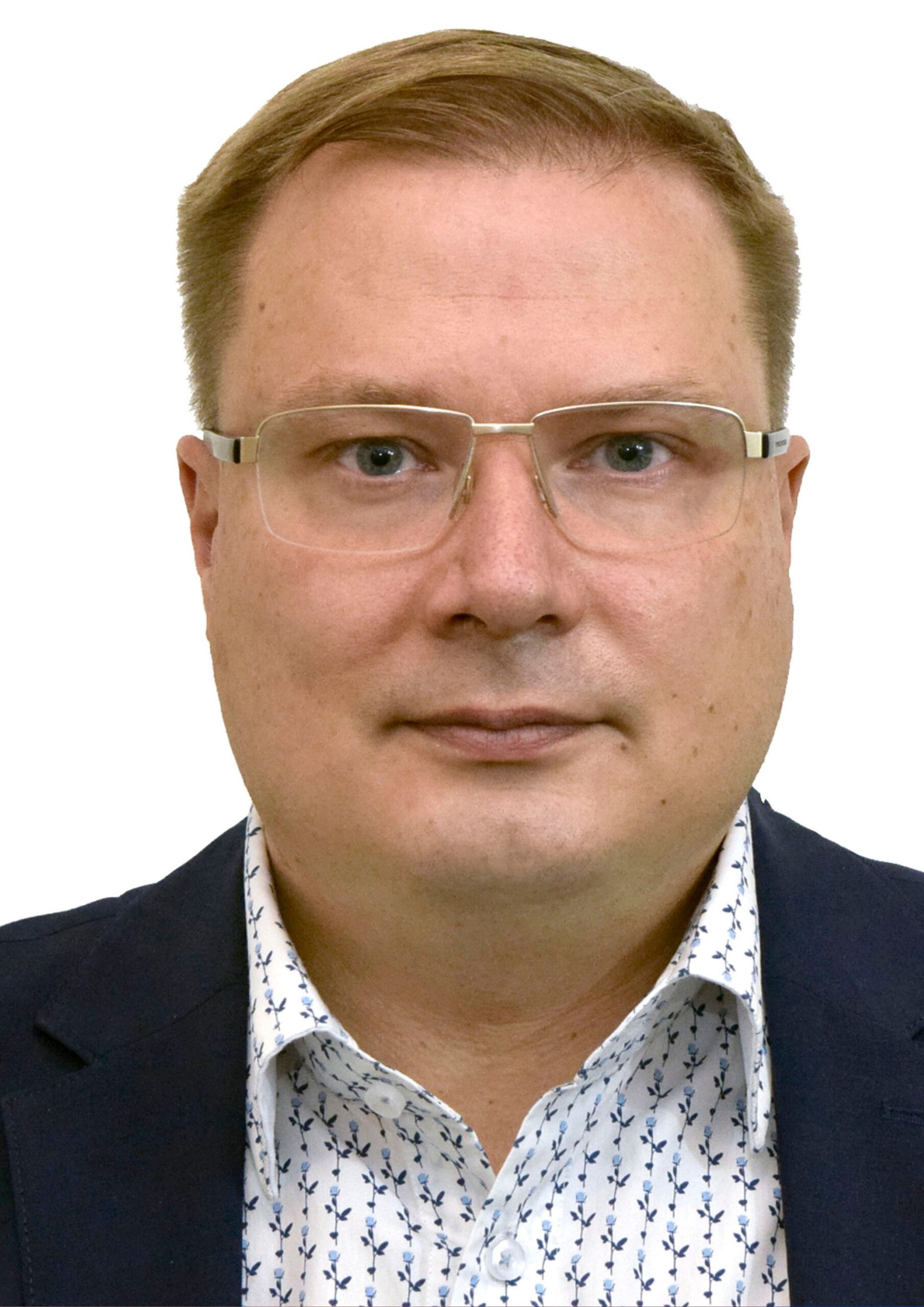 Social Sector Specialist Jukka Tulivuori joined Asian Development Bank on 1 October, 2019. As part of the Education Sector Group, Jukka is improving teaching and learning outcomes in school education in the area of Asia-Pacific and producing knowledge. He is also interested in how STEM education and ICT and Innovations in Education can support that. He also works closely with the Education Commission, Global Partnership for Education, UNESCO, UNICEF and the World Bank in the Asia Pacific region.
Jukka's main interest areas have been Science and Environmental education as well as ICT in Education. He has been a Counsellor of Education in the Finnish National Agency for Education, and was heavily involved in the planning of the new Finnish Core Curriculum for Basic Education and Upper Secondary Education. He has also been a member of various working groups in the education sector, including UNESCO, European Commission and European Schoolnet. He also has education and development working experience from Eritrea, Greece, Kenya and Ukraine.
He holds Master Degrees in Education and Geography from the University of Turku, Finland.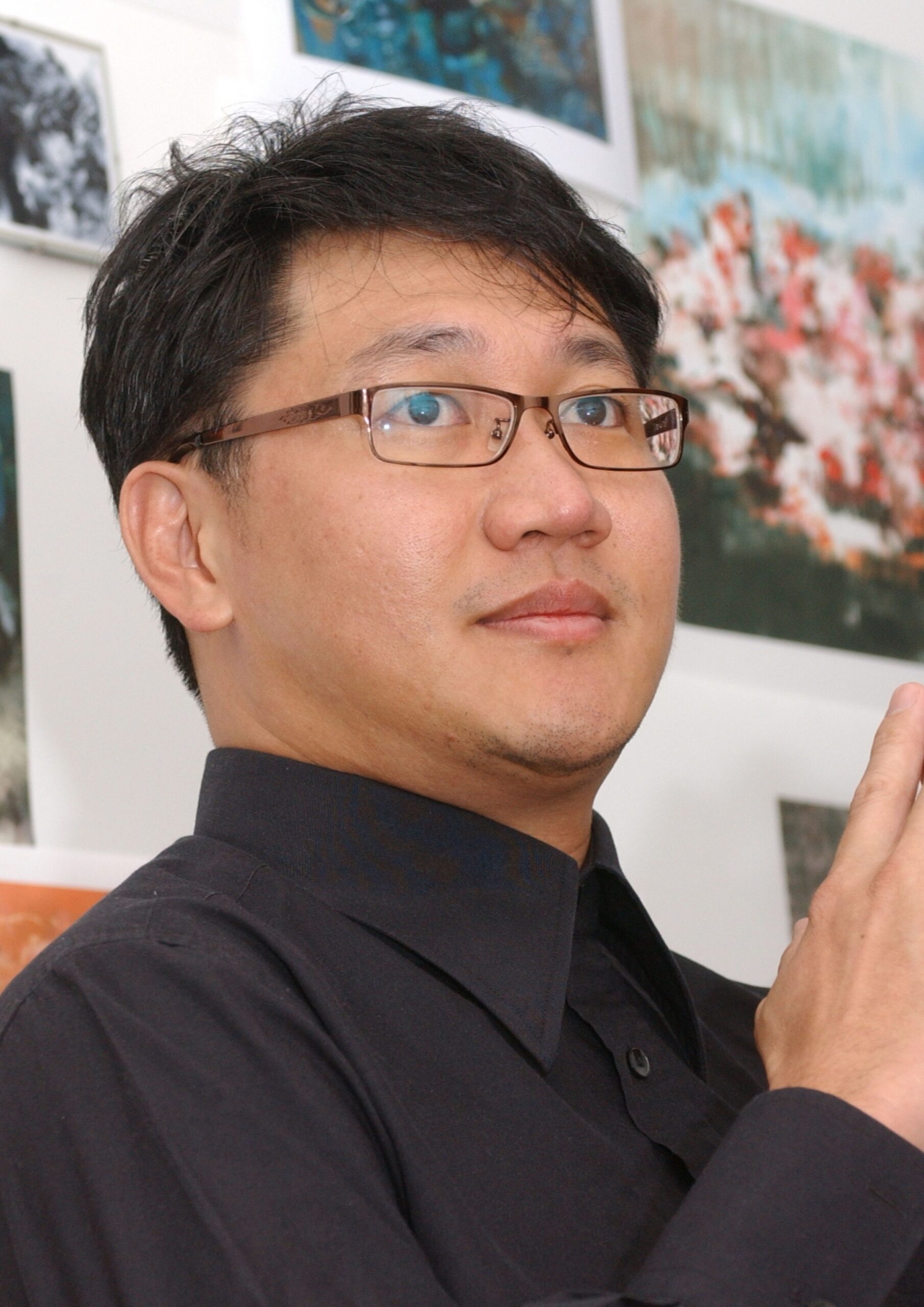 Mr. Yang Tien is the Director of Innovation & Enterprise Office(IEO) in Nanyang Polytechnic. IEO looks into the development of culture and practice of the organisation, staff Innovation & Enterprise Competencies Development, as well as the curricular and co-curricular programs for students.
He served as Deputy Director in Deputy Principal (Development) Office from 2015 to 2019 and Deputy Director in School of Interaction & Digital Media (2004-2015). He was the Industry Advisor to the Ministry Of Education Singapore Curriculum Development for the Aesthetics for 3 years and Industry Advisor to the Ministry Of Education Singapore STARS for Aesthetics for 6 years.
A passionate creative, a designer, an artist, and an educator. For 19.5 years in NYP under the School of Interaction & Digital Media, he created 3 top-of-the-class diploma programs, Animation, Motion Graphics, and Interaction Design; Animation won the ASIAN Best Film School Award in Lyon 2008, and Motion Graphics was named top 5 programs in the world by Autodesk for 3 consecutive years. In 2016, he led an initiative to create a 1000+ sqm MakerSpaceNYP that enabled all students and staff in exploring their ideas, and later grew it into an ecosystem that supported learners from ideas to market. It is today a flagship Make-based enabler that the Ministry of Education frequently makes reference to, and it runs the ESPIE (Early Starter Program in Innovation & Enterprise) for the ministry to help K-12 schools enhance their STEM education through workshops and trainings for students and their teachers.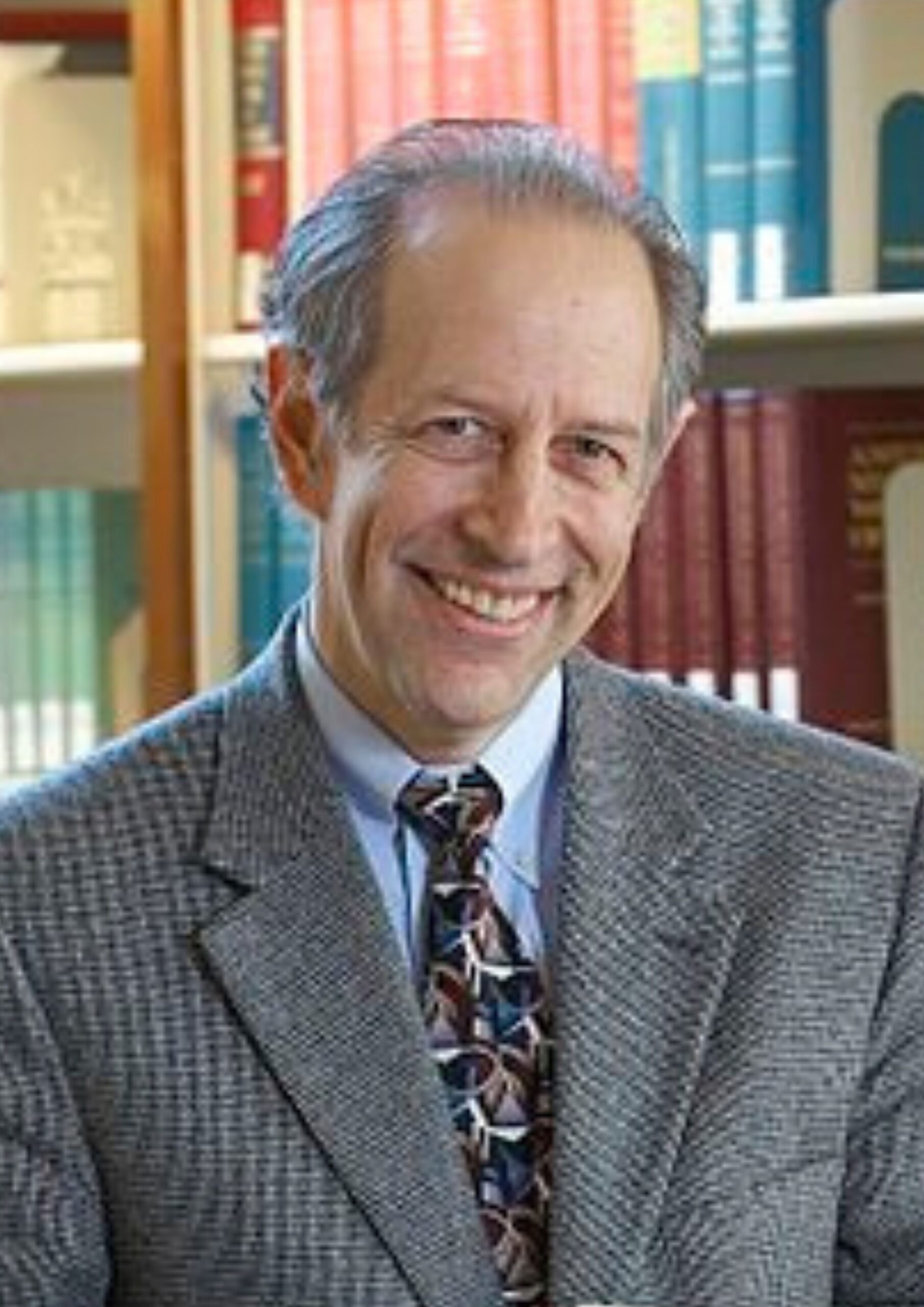 Arthur Eisenkraft is the Distinguished Professor of Science Education, Professor of Physics and Director of the Center of Science and Math in Context (COSMIC) at the University of Massachusetts Boston.  He is past president of the National Science Teacher Association (NSTA) and is past-chair of the Science Academic Advisory Committee of the College Board.   Dr. Eisenkraft served on the Working Group for the National Science Education Standards and on the Physical Science Design Team for the Framework for K-12 Science Education which led to the NGSS.  He is project director of the NSF-supported Active Physics and Active Chemistry introducing high quality project based science to all students.  He is chair and co-creator of the Toshiba/NSTA ExploraVision Awards, involving 15,000 students annually. He leads the Wipro Science Education Fellowship program which is bringing sustainable change to over 35 school districts across seven states.  He has recently been supporting novel educational initiatives in Thailand and India.
His current research projects include investigating the efficacy of a second generation model of distance learning for professional development; a study of professional development choices that teachers make when facing a large scale curriculum change and assessing the technological literacy of K-12 students.
Dr. Eisenkraft has received numerous awards recognizing his teaching and related work including the National Science Board Public Service Award, the Presidential Award for Excellence in Science Teaching, the American Association of Physics Teachers Millikan Medal, the Disney Corporation's Science Teacher of the Year, and the NSTA Robert Carleton Award.  He is a fellow of the AAAS and holds a patent for a laser vision testing system.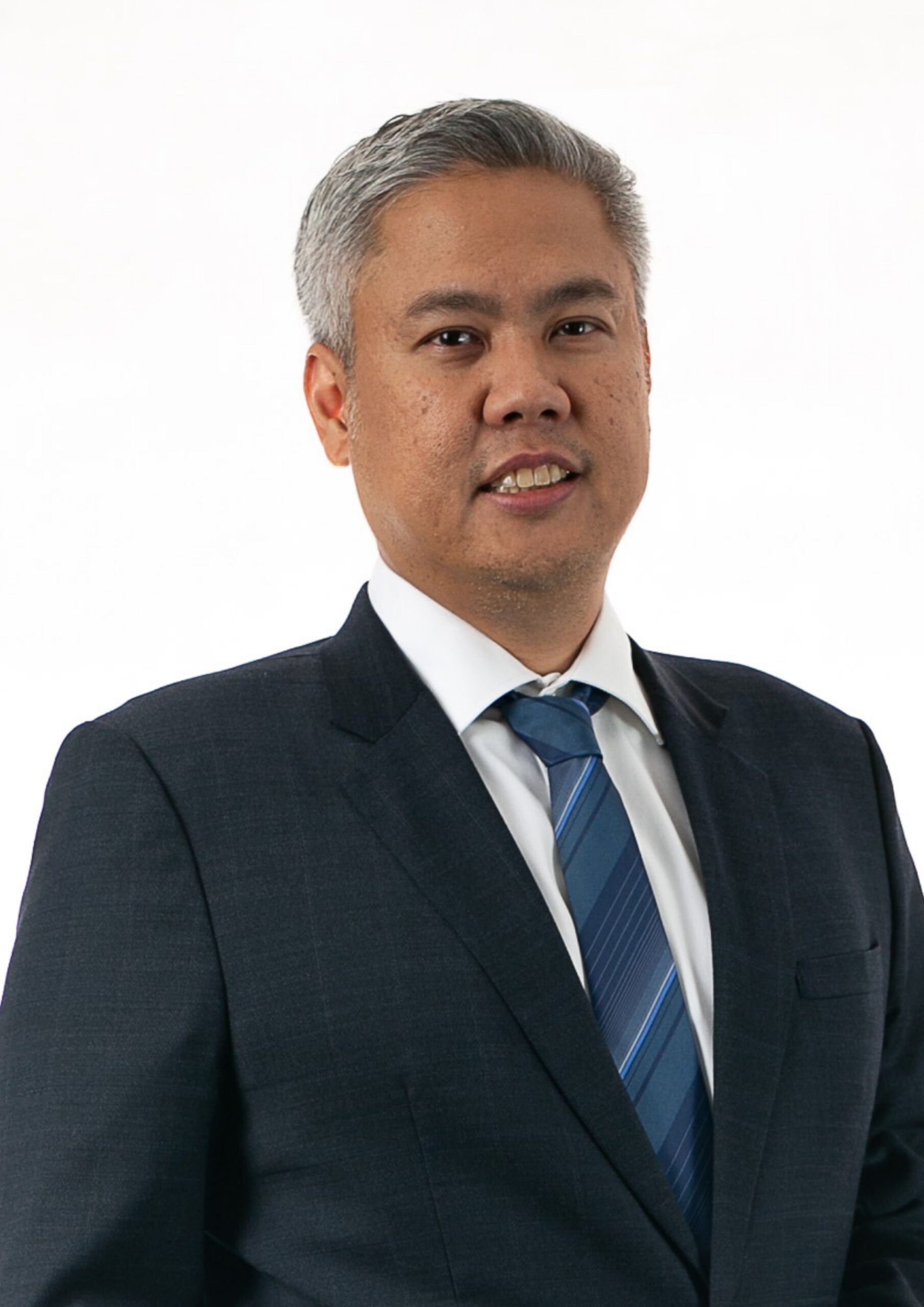 Joseph Ian "JOJO" Gendrano
Joseph Ian Gendrano is currently First Vice President and Head at PLDT Inc. and Heads the Core Business Solutions Group at PLDT Enterprise serving the MSME and Large Enterprise segments. This group covers Product Management, Product Development, Analytics, and Market  Research. 
Prior to joining the Philippine telecom giant, he was Vice President of IT at the Goldman  Sachs Group, New York USA. He also held Technical Sales positions at Verizon Business  and Cisco Systems. 
Jojo obtained his Bachelor's Degree in Electronics and Communications Engineering  from De La Salle University and his Master's degree in Electrical Engineering major in  Telecommunications and Networking from the University of Pennsylvania.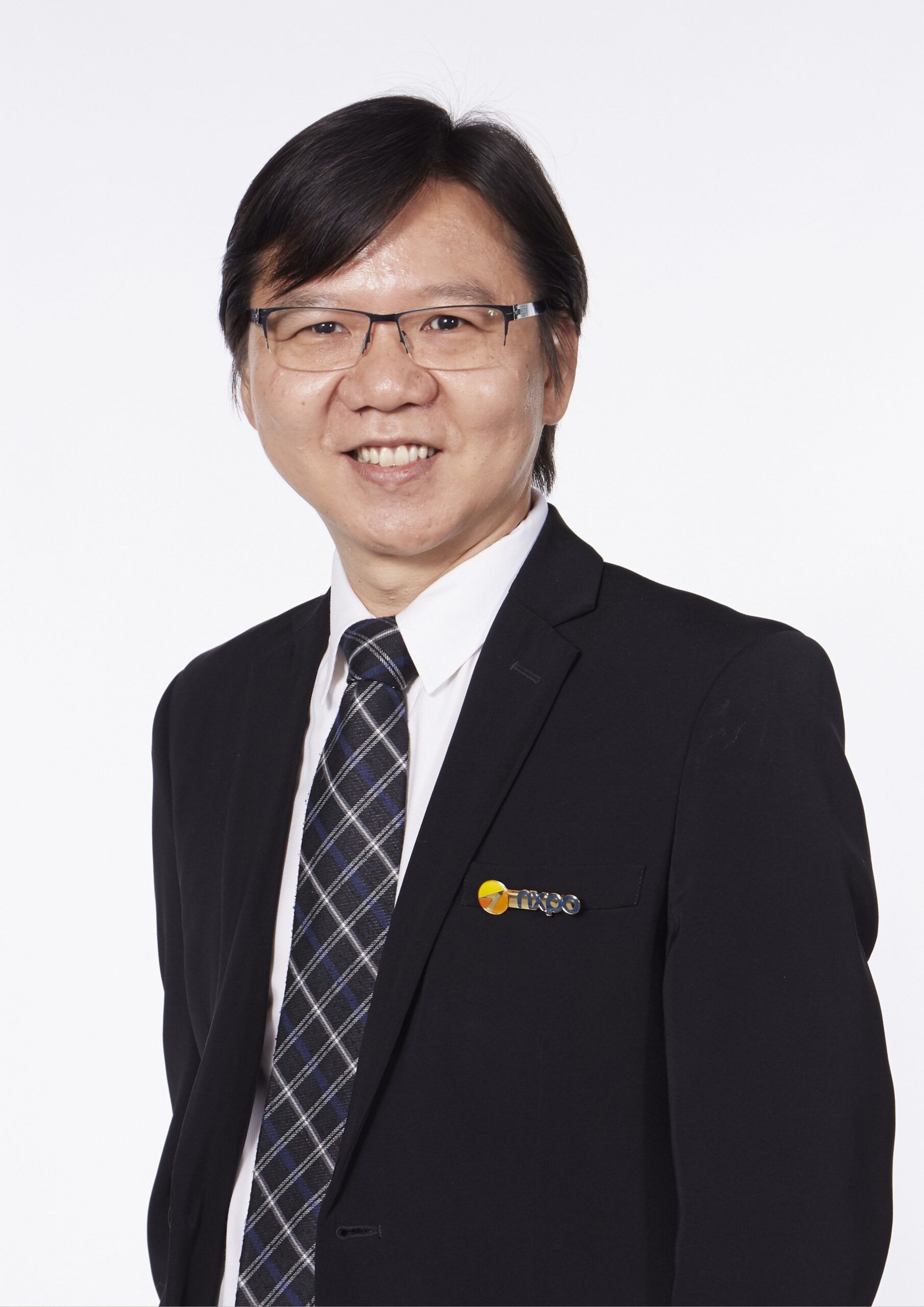 Dr. Poolsak Koseeyaporn is an assistant to the president at the Office of the National Higher Education, Science, Research and Innovation Policy Council (NXPO), Ministry of Higher Education, Science, Research and Innovation. His work focuses on human capital policy research; developing policy measures and policy labs such as STEM lab initiative, university-industry manpower development and research collaboration platform, national talent pool and talent utilization platform. 
During 2003-2016, as an assistant professor at the Department of Teacher Training in Electrical Engineering, Faculty of Technical Education, King Mongkut's University of Technology North Bangkok, he was actively involved in several projects related to human capital and teacher development, for instance, work-integrated learning pilot program, national ICT industry qualification standard, competency-based learning design and inquiry-based learning assessment for vocational school level, national robotic and automation strategic plan. His background in engineering research brought him to conduct many research projects on the topics of intelligent and adaptive control, robotic and automation, and engineering education learning model.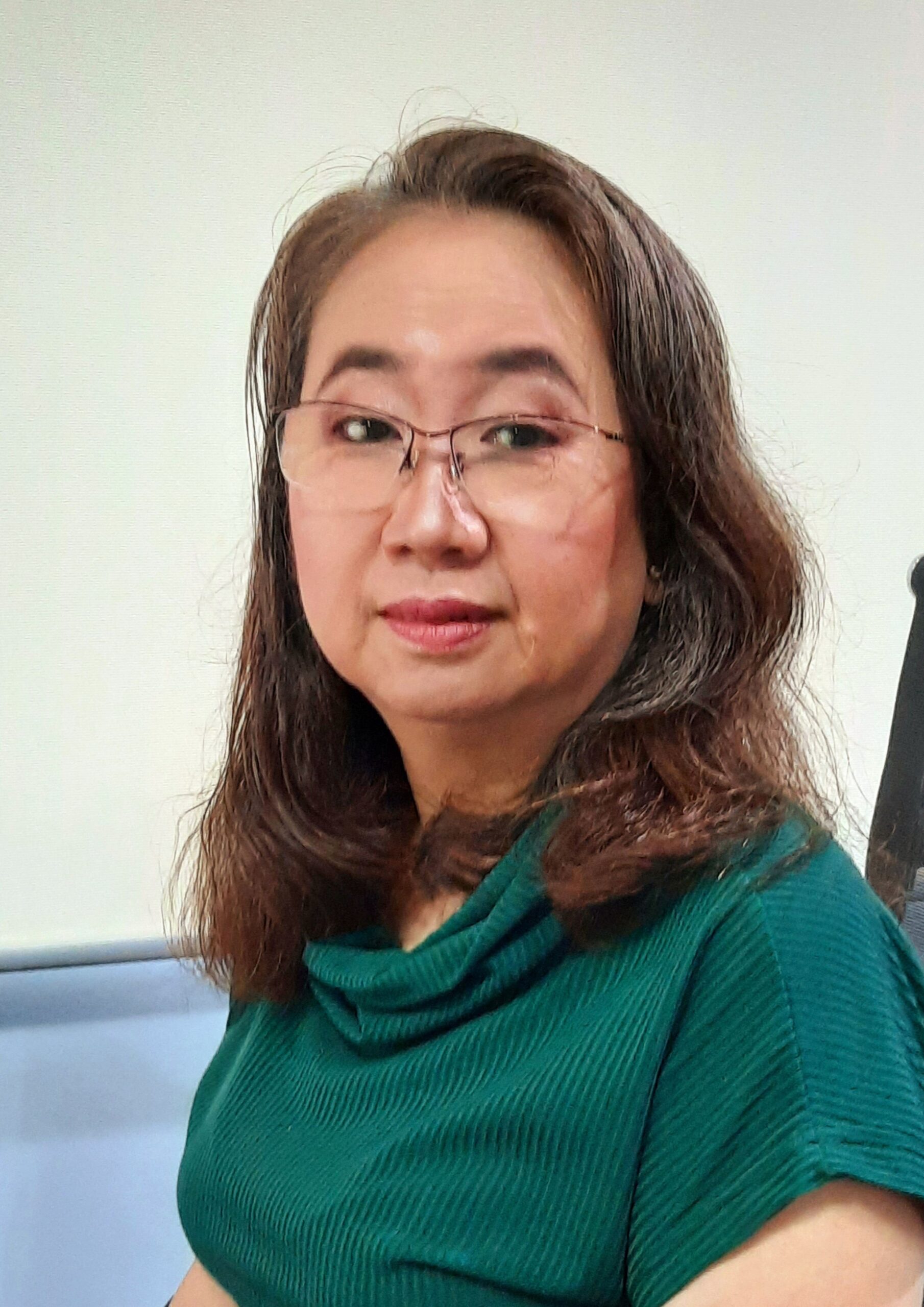 Lilia T. Habacon is currently the Executive Director of the Philippine Science High School System, spearheading the curriculum development policies and guideline formulation, provision of student support for their well-being, and establishment of linkages and network since 2017. Her devotion as an educator has spanned for more than two decades where she handled both undergraduate and graduate courses in Elementary Statistics, Nonparametric Statistics, Multivariate Analysis, Sampling Designs, Survey Operations, Statistical Theory, and Linear Models.
Among the many feathers in her cap, she has served as Vice Chancellor for Administration in the University of the Philippines Los Banos, Executive Director of the National Book Development Board in the University of the Philippines Diliman, and Administration Department Head in the Southeast Asian Ministers of Education Regional Center for Graduate Study and Research in Agriculture (SEAMEO SEARCA).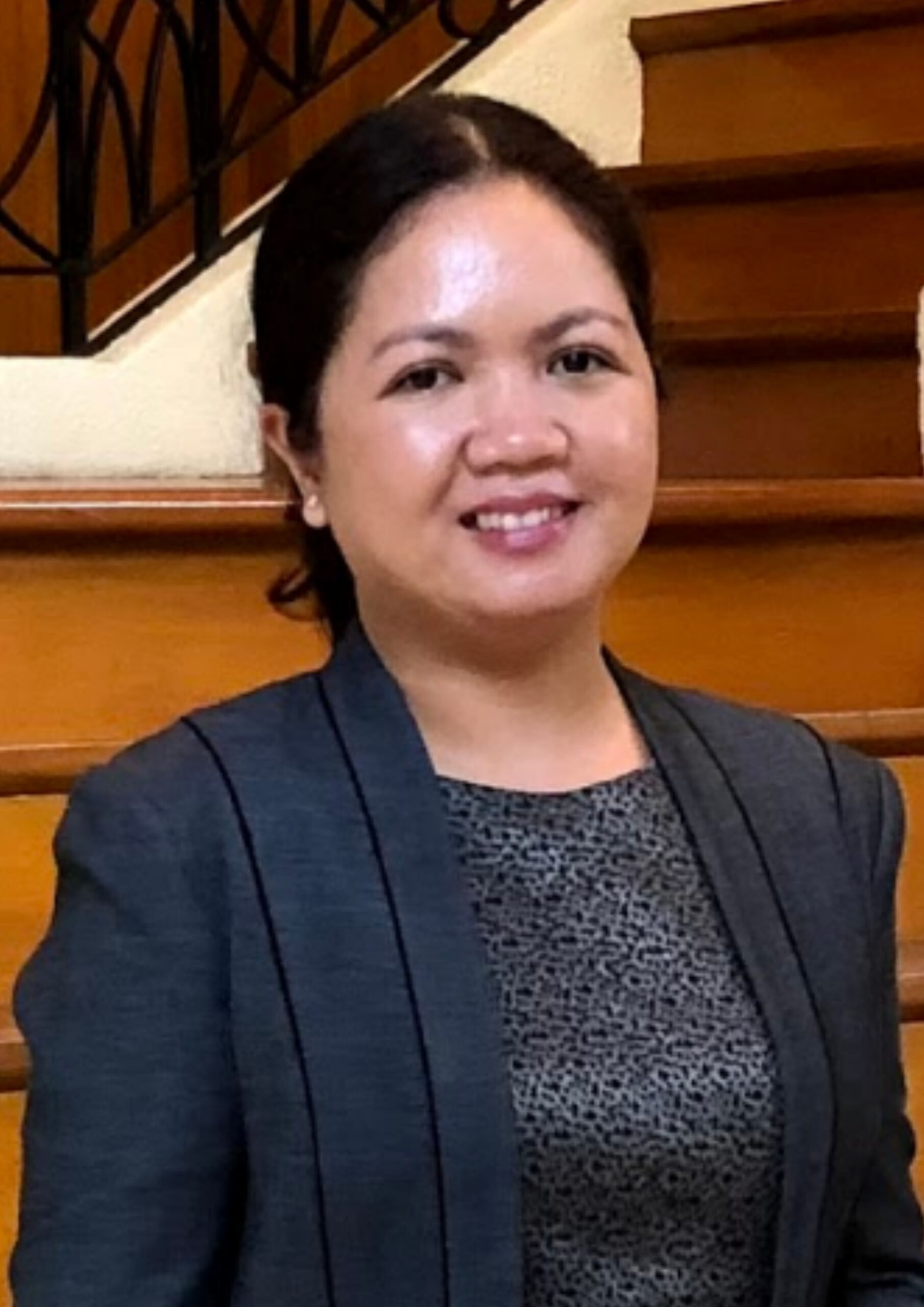 Dr. Gay Jane Perez is an Associate Professor and Scientist II at the Institute of Environmental Science and Meteorology of the University of the Philippines Diliman, where she obtained her Doctor of Philosophy in Physics. She is a recipient of The Outstanding Women in the Nation's Service (TOWNS) Award (2019) and the first Filipina to receive the ASEAN-US Prize for Women (2018). She was a postdoctoral fellow at the NASA Goddard Space Flight Center (2010-2011). Currently, she is the incumbent program leader of the STAMINA4Space Program and leads the activities on advanced satellite development for the Philippines. Most recently, she was appointed as the Deputy Director General of the Philippine Space Agency.
Her research interests include Satellite Remote Sensing of the Environment, Climate Data Assimilation, Climate Change and Variability, Complex Systems, and Interdisciplinary Applications of Physics.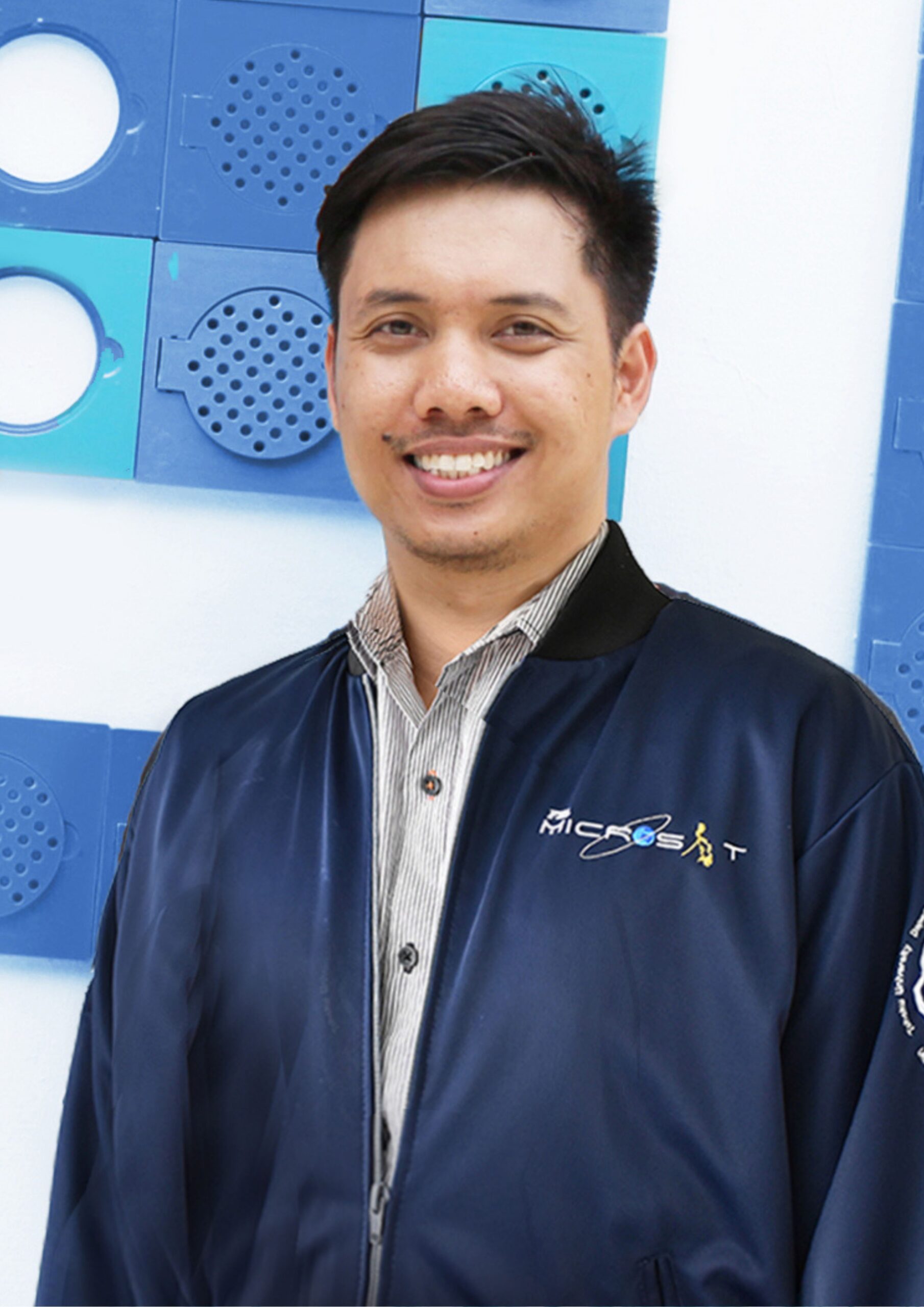 Dr. Marc Caesar R. Talampas
Dr. Marc Caesar Talampas is a Professor at the Electrical and Electronics Engineering Institute of the University of the Philippines, Diliman. He served as the head of the Instrumentation, Robotics, and Control Laboratory from 2008 to 2011. He is currently the project leader of "Building PHL-50: Localizing the Diwata-1 and Diwata-2 Bus System as the Country's Space Heritage 50kg Microsatellite" under the STAMINA4Space program funded by the Department of Science and Technology.
He received his Ph.D. degree in Electrical and Electronic Engineering from the Nanyang Technological University in Singapore, and his M.S. degree in Electrical Engineering (Instrumentation and Control) from the University of the Philippines, Diliman. 
His research interests include localization and tracking in wireless networks, sensor network applications, and satellite and space technology.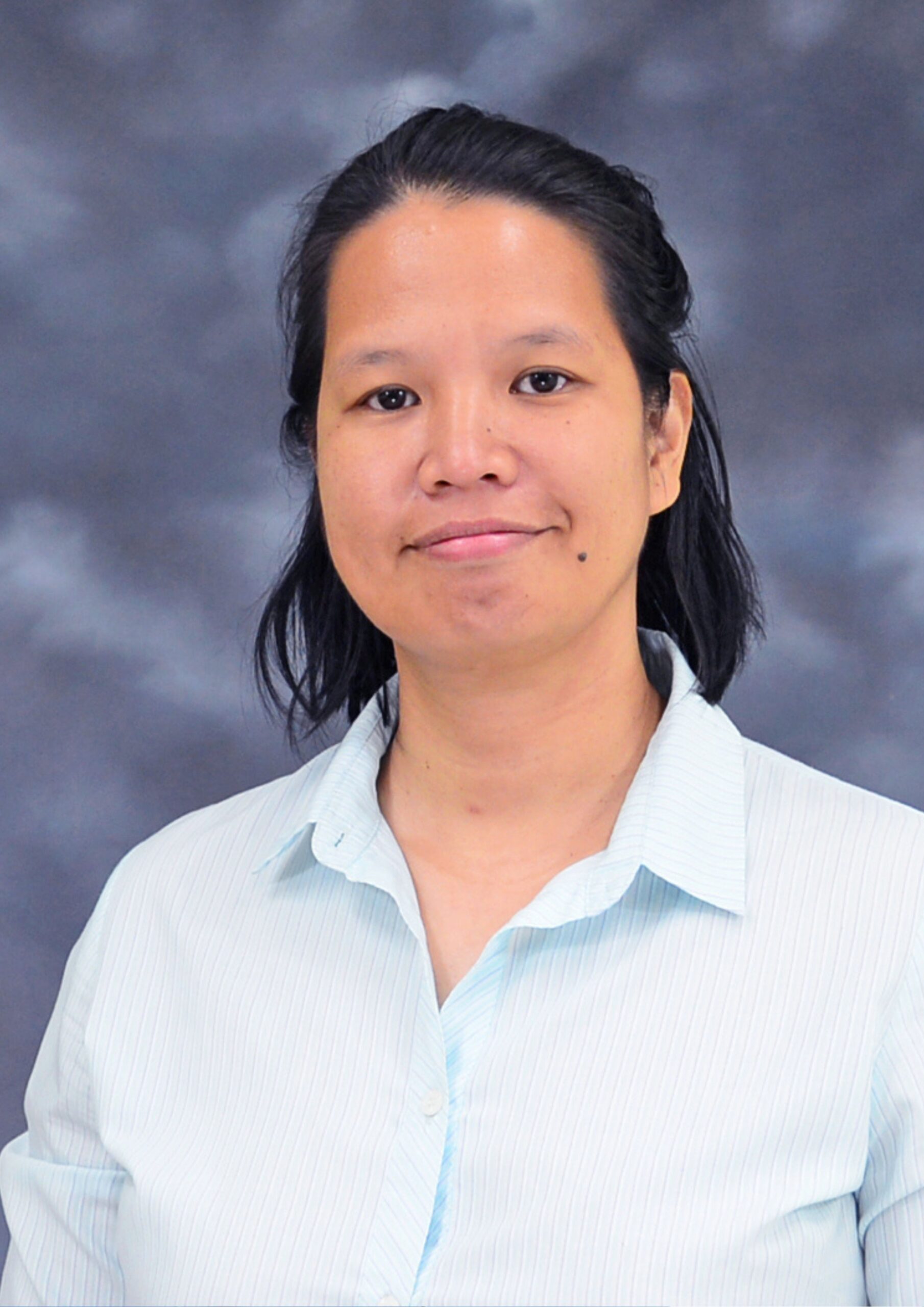 Dr. Maricor Soriano is a Professor at the National Institute of Physics (NIP) of the University of the Philippines Diliman, where she obtained her Doctor of Philosophy in Physics. She is a recipient of the Third World Academy of Science (TWAS) and Most Outstanding Young Scientist in the Philippines (2009), and Outstanding Young Scientist (2006). She is also the Former Deputy Director for Academic Affairs at the National Institute of Physics (NIP) and Former President of the Samahang Pisika ng Pilipinas (SPP). Currently, she is the incoming Program Leader of the STAMINA4Space Program and leads the activities on optical imaging development for small satellites.
Her research interests include color, video and image processing applied to Marine Science, Art Conservation, Biometrics, and Spectral and Medical Imaging; and Physics Education.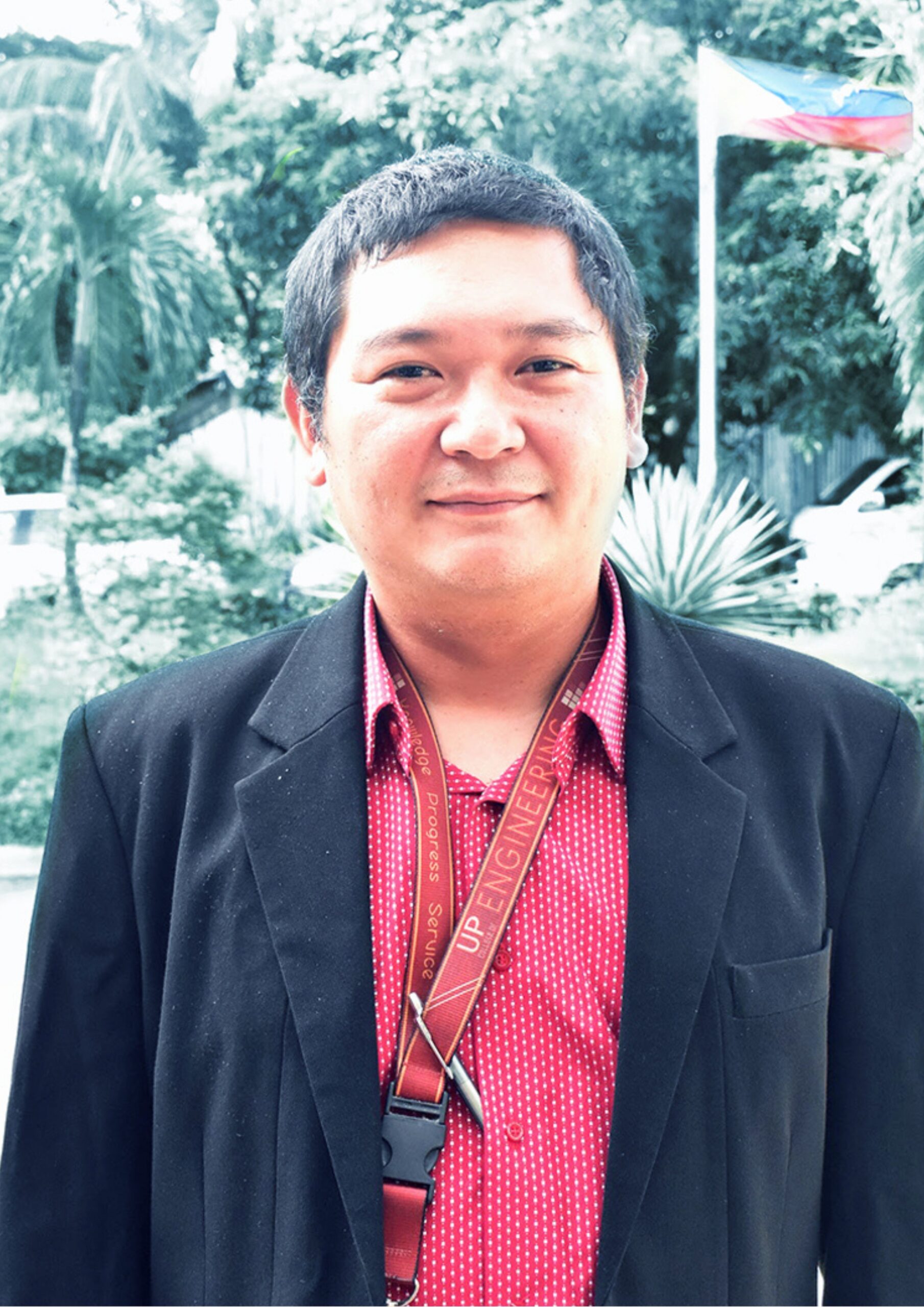 Engr.  Paul Jason Co is an Assistant Professor at the Electrical and Electronics Engineering Institute of the University of the Philippines Diliman, where he earned his Master of Science degree in Electrical Engineering. He is a Doctor of Philosophy candidate of the Department of International Development Engineering at the Tokyo Institute of Technology. Currently, he leads a project under the STAMINA4Space Program, specifically on proliferating space technology and applications through university partnerships.
His research interests include wireless communications, radio wave propagation, and nanosatellite technology.
Be a STEM advocate this coming January 21 – 22, 2021
The event is FREE of charge and fully VIRTUAL!
*Registration will close on January 18, 2021